Looking for an accurate guide on how to do a voiceover on TikTok? Do you want to know how to add voice to TikTok?
This article is a complete and comprehensive guide to what you are looking for. We will share the methods of using voiceover and text-to-speech features on the TikTok app. Besides these, well-reputed software will also be shared with you that will help you to take your TikTok videos to the next level. Let's start!
Part 1: How to Add Voice to TikTok?
TikTok has a complete set of essential tools and features to make short but captivating, informational, and engaging videos. Besides all-important video editing features, TikTok has also added the Voiceover tool as a native feature of this app. Using this built-in voiceover tool, users can easily make videos with clear and understanding descriptions and narrations.
If you are also interested in adding unique voiceovers to your TikTok videos, then follow these easy steps.
Steps to Use:
Step 1: Open the TikTok application on your mobile, log into your account and start making new videos by tapping on Plus and then the record button at the bottom of the screen.

Step 2: Now record your video and tap on the tick sign at the bottom right corner of the screen. This will show you the further editing features on the screen. From the right side options, select Audio editing.

Step 3: Now, different sounds will appear on the screen that you can use as voiceover sounds. You can also go with your original sound. To do so, tap and hold the Record button and say whatever you want to add voiceover on any chunk/part of the video.

Step 4: Further additional edits can also be done, like changing the original sound volume and replacing the original sound, etc. In the end, tap on the Save option in the top right corner of the mobile screen to upload or save the voiceover video in the draft.
Part 2: How to Change Text-to-speech Voice on TikTok
Like the Voiceover feature, TikTok also has a built-in text-to-speech feature. This tool fulfills the basic requirements of the users but overall has fewer features as per the user's demand.
TikTok's built-in text-to-speech has limited voice library, language, and accent options. To overcome these issues, we are going to suggest the best TTS tool for generating amazing, versatile, and engaging audio content for your TikTok videos.
iMyFone Voxbox is one of the best text-to-speech generators that can be used on different platforms and for different purposes. VoxBox helps people to create attention-catching and enchanting voiceovers/audios through a huge variety of different sounds and voices. You can choose from more than 3000 different voices, which is an insane collection.
Moreover, you can choose any language as it supports the TTS feature in more than 11 different languages and tones.
iMyFone VoxBox can work perfectly well to create outstanding voiceover with the Text-to-Speech option. Its clean user interface makes the tasks very easy and accomplishable within a limited short time. There is no need for any technical skills because it performs all functions automagically; you just need to provide text and then select the options.
Overall, VoxBox can be your best partner for creating attractive TikTok videos with versatile voiceovers and TTS-generated audio.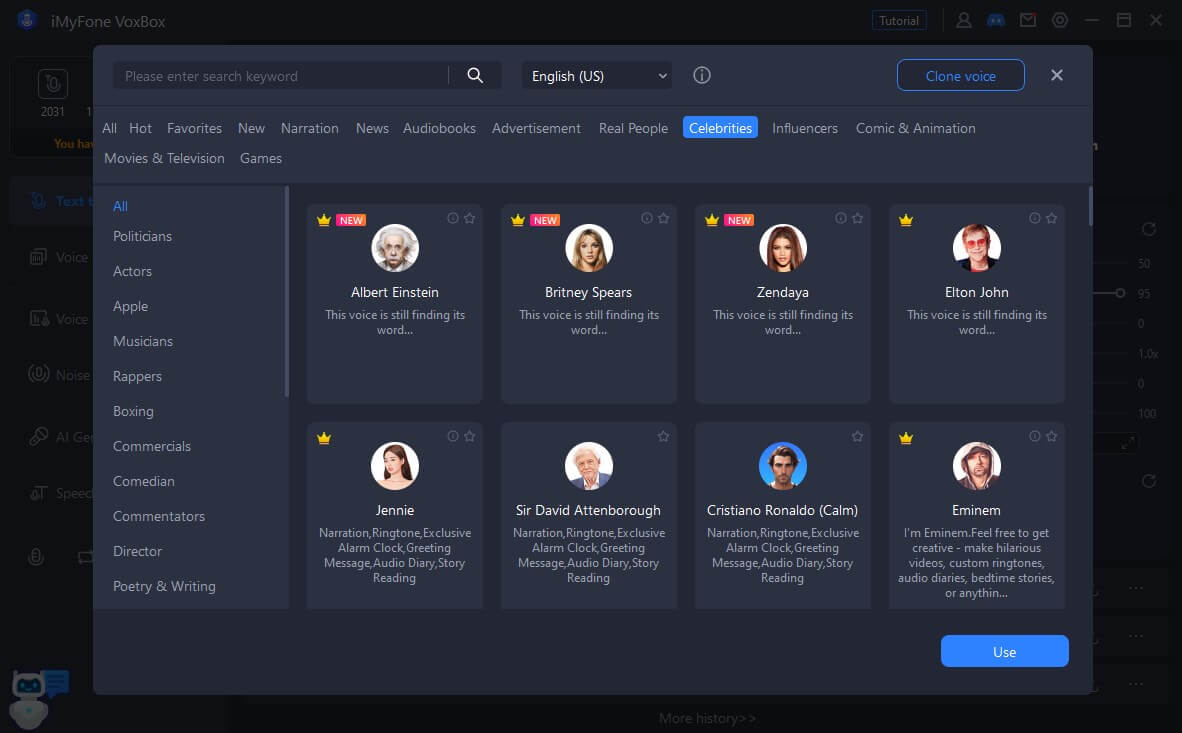 Features:
11 global languages like Spanish, Japanese, french.

3000+ voices like Rappers, YouTubers, Characters, Celebrities, etc.

25+ Country accents like a British accent and a Hindin accent, etc.

Supports text-to-speech, video convert, voice record, and audio edit.

Supports audio output files in different formats like; WAV, AAC, and MP3.

The best combination of voice recorder, generator, and editor

User-friendly interface, safe, easy-to-use.
Pros:

Safe and reliable to use..

Four-in-one software.

Clear and intuitive user interface.
Cons:

Paid plans for unlimited features.
Reviews:
4.9 stars rating
Positive response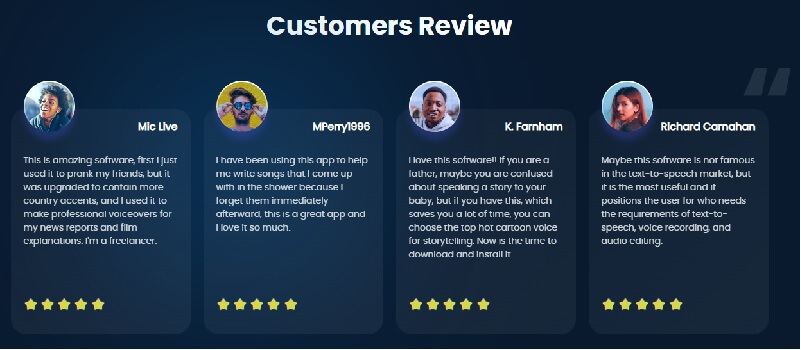 Price:
| Plan | Price |
| --- | --- |
| 1-month Plan | $19.95 |
| 1-year Plan | $24.95 |
| Lifetime Plan | $59.95 |
Part 3: Hot FAQ about Text-to-Speech
1. How to Add Siri Voice on TikTok?
Open the TikTok app and record any video. Add text to the video and click on this text. Three different options will appear on the screen, and you will have to select the Text-to-Speech option. TikTok will automatically convert that text into Siri's voice.
2. How to Add Female Voice on TikTok?
TikTok supports Siri voice for TTS conversion as a built-in native feature, but if you want to use another female voice, then the iMyFone VoxBox is a good option. You can select any female voice because it supports almost 3000+ different types of sounds and voices for TTS conversion.
Conclusion
TikTok is a popular app, and it supports built-in video editing options to quickly edit videos before posting. Among many useful features, Text-to-Speech and Voiceover features are worth appreciating. These features enhance video quality and increase user engagement through clear and pleasant sounds. In this article, we have tried our best to tell you how to change text-to-speech voice on TikTok and how to do a voiceover on TikTok. Besides these, we have also shared iMyFone VoxBox, one of the best text-to-speech generators with a wide range of different voices and languages. Using VoxBox, anyone can easily use captivating and amazing sounds on their TikTok videos to be loved by the audience.