In the world of entertainment and celebrity culture, Kim Kardashian has become an iconic figure known for her distinctive voice and captivating presence. Now, with the advancements in AI technology, fans and enthusiasts have the opportunity to experience her voice firsthand through the Kim Kardashian voice generator.
Listen to Kim Kardashian AI voice generated by voxbox, and you also can use voice cloning feature to make her voice as well.

Part 1: Info of Kim Kardashian
Kim Kardashian is a well-known American media personality, socialite, model, businesswoman, and actress. She gained significant fame through the reality television show "Keeping Up with the Kardashians," which documented the lives of her and her family members.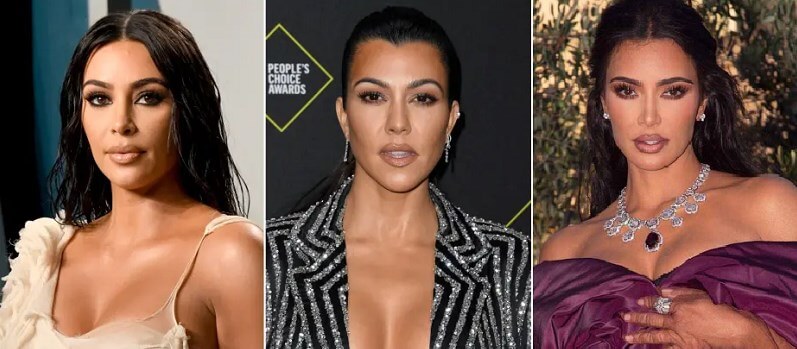 Kim Kardashian has built a successful career in various industries, including fashion, beauty, and entrepreneurship. She has launched her own makeup line, KKW Beauty, and fragrance line, KKW Fragrance. With a massive following on social media, Kim Kardashian has become a prominent figure in popular culture and continues to make headlines with her ventures and personal life.
Part 2: Step by Step: Generate Kim Kardashian Voice with AI Text to Speech
VoxBox offers the capability to generate Kim Kardashian's voice using its advanced text-to-speech and AI voice cloning technology. With VoxBox, users can create realistic and expressive audio content featuring Kim Kardashian's voice for various purposes.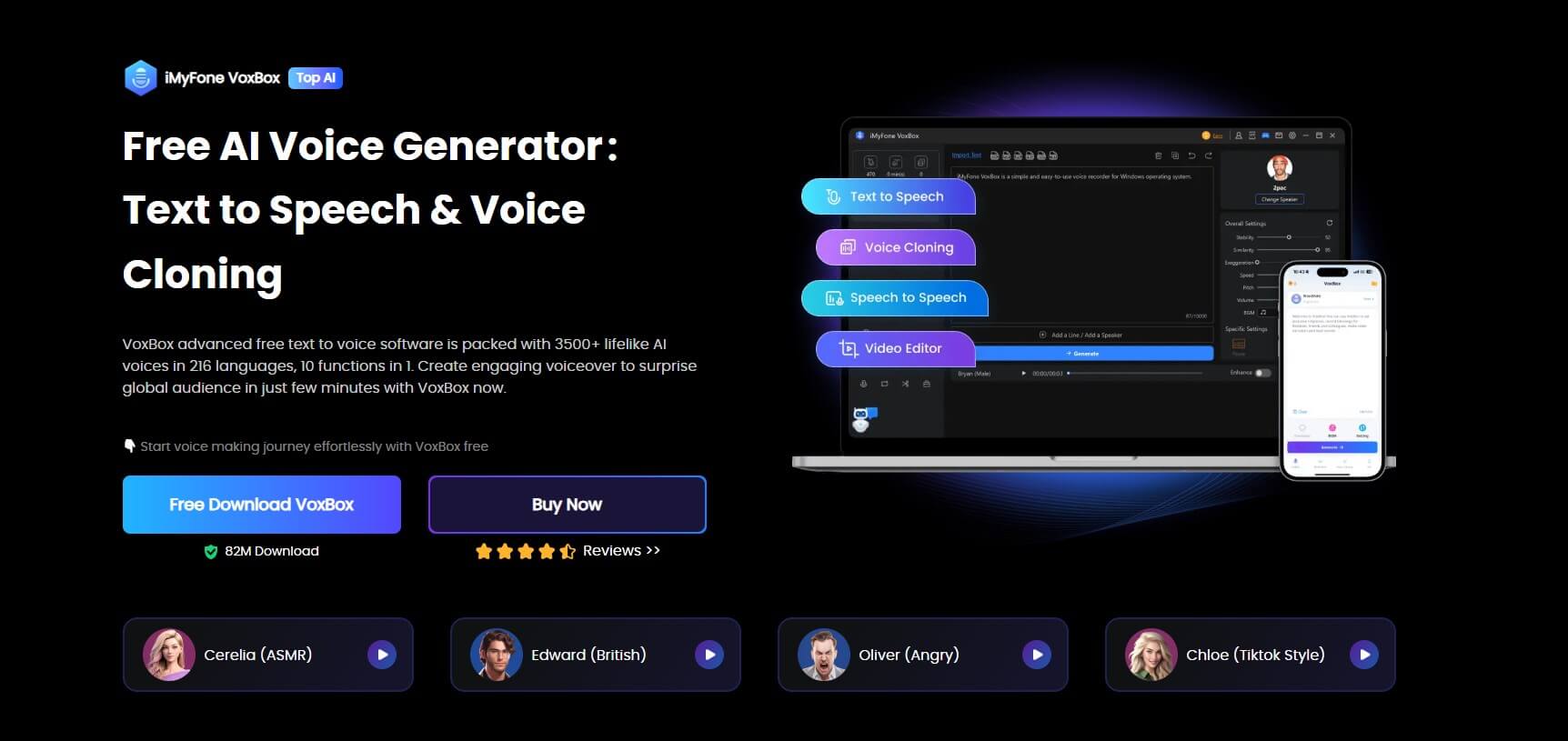 Easy Steps to Create Kim Kardashian Voice:
Step 1: First, you need to download and install VoxBox.
Step 2: Enter the "Text to Speech" lab and search for Kim Kardashian's name, then input text.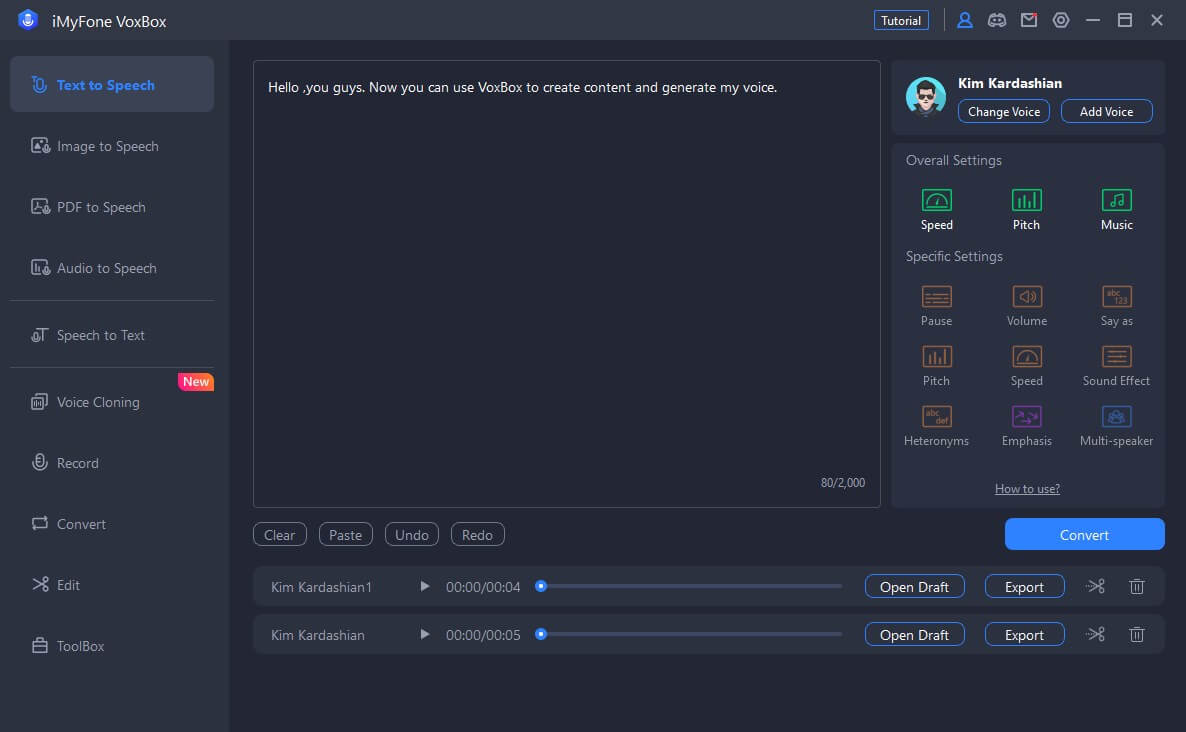 Step 3: Click on "Convert", listen to the voiceover and edit it.
Key Features:
Gain access to over 3200+ voices in 77+ languages with 100+ accents.

You are able to customize the generated speech by adjusting options including speed, pitch, volume, etc.

Other famous people AI voices are stored like Jenna Ortega, Emma Watson.

All-in-one tool covered with mainly 6 functions: STT, TTS, Voice recording, cloning, editing and conversion.

Apply to a variety of occasions for business, education, entertainment and so on.

To take advantage of Kim Kardashian dubbing on TikTok or YouTube.
Reviews:
4.9/5 star user rating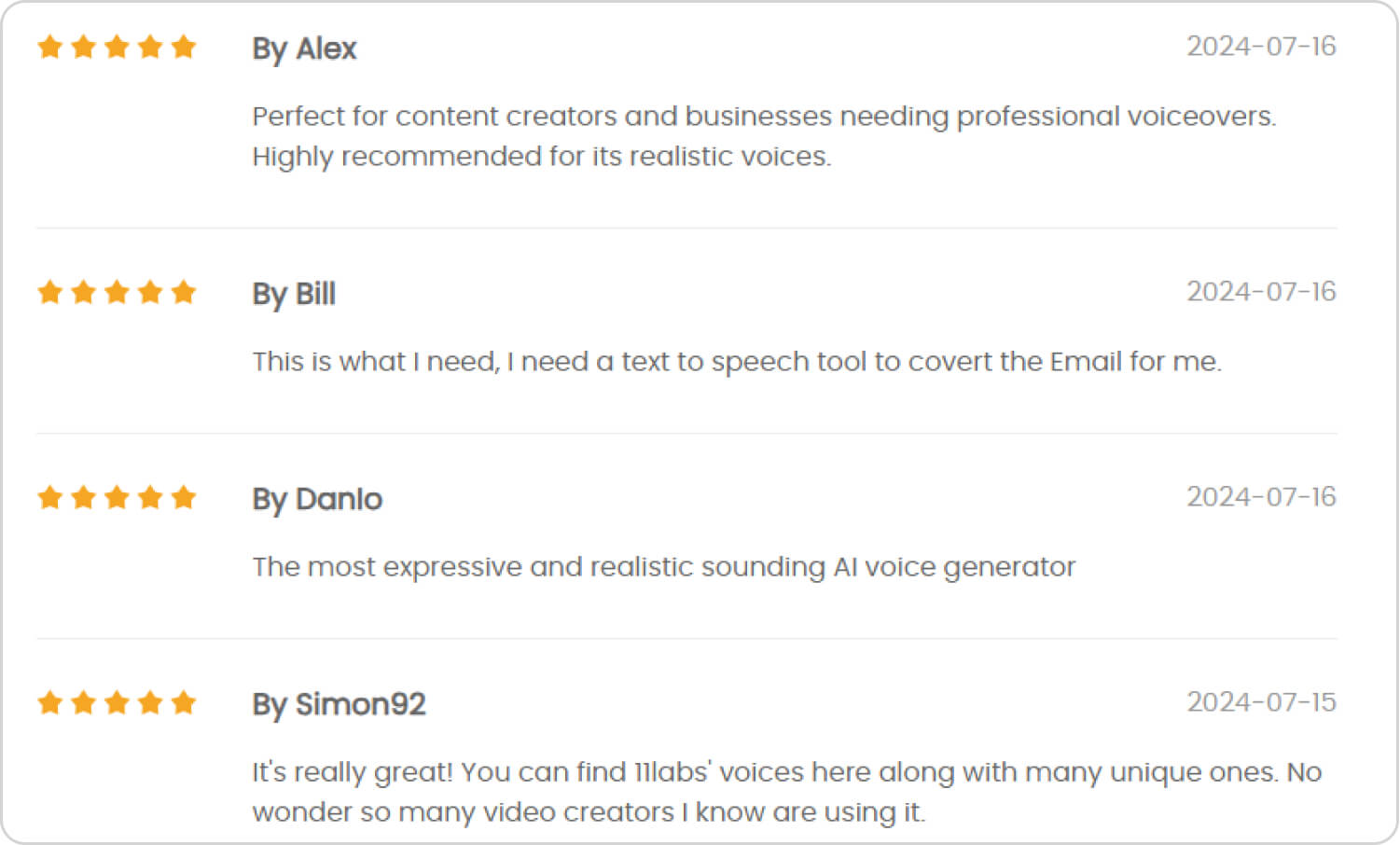 Part 3: Kim Kardashian Voice Changer to Get her AI Voice
1. MagicMic
MagicMic is a voice modulation software that simplifies the process of transforming your voice. If you desire to emulate the iconic voice of Kim Kardashian or experiment with various other voice effects, MagicMic provides a smooth and captivating experience.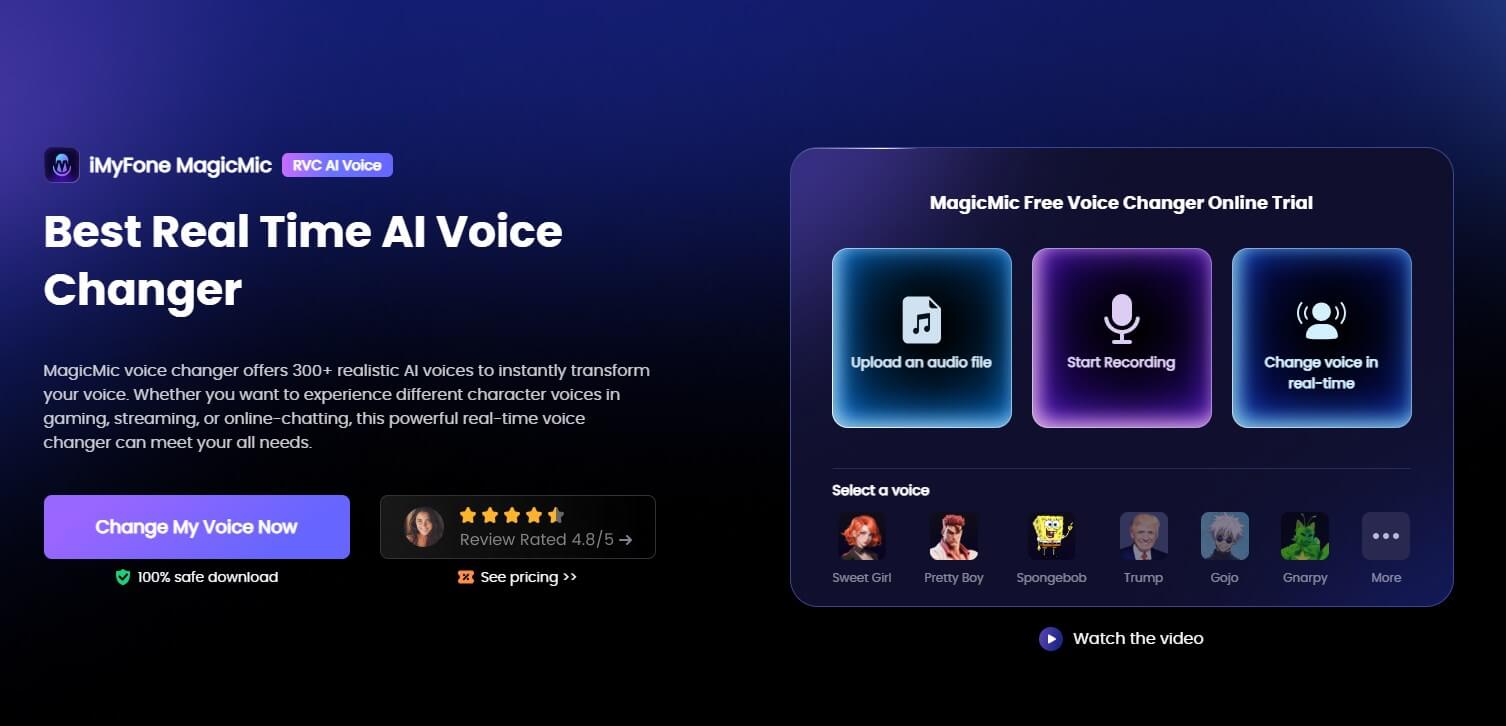 How to Change Your Voice:
Step 1: Download and launch the MagicMic software.
Step 2: Configure the input and program settings according to your preferences.
Step 3: Select the MagicMic virtual audio device.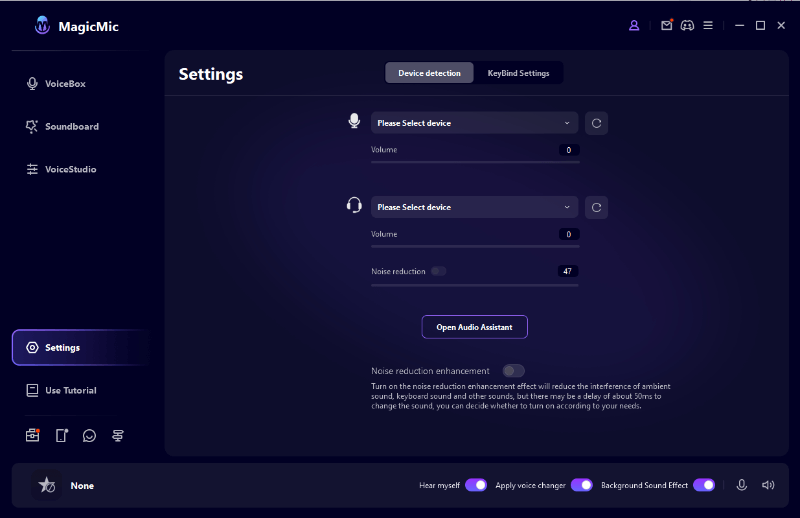 Step 4: Create personalized AI voices.
Key Features:
A vast library of options with over 225+ voice effects, 600+ voice filters, and 200+ voice memes.

Enjoy seamless compatibility with popular communication and streaming platforms.

Real-time voice changing to modify your voice instantly during live calls or streaming sessions.

Plenty of celebrity except Kim Kardashian voice.

Create personalized voice presets with adjustable parameters.
Part 4: Hot FAQs about Kim Kardashian Real Voice
1. Has Kim Kardashian Actually Changed Her Voice?
It appears that some viewers and fans have noticed a difference in Kim Kardashian's speaking voice in an old clip from the reality show Keeping Up with the Kardashians.
In the clip, her voice is described as deeper and lacking the high-pitched, Valley girl accent that she has been associated with. However, it's important to note that voice changes can occur naturally over time or be influenced by various factors, such as personal preference or vocal training.
2. What can Kim Kardashian deepfake AI voice generator use for?
A Kim Kardashian deepfake AI voice generator can be used for entertainment, social media content creation, voiceover work, personal projects, and creative collaborations in music production. It provides the ability to mimic Kim Kardashian's voice, incorporate it into various media, and add a unique touch to content creation.
Conclusion
In conclusion, the ability to generate Kim Kardashian's AI voice opens up exciting opportunities for users in various creative fields. VoxBox, equipped with its AI voice generation capabilities, is a recommended tool for this purpose. With its user-friendly interface and high-quality output, VoxBox allows users to effortlessly create AI voices, including the realistic voice of Kim Kardashian. With just a few clicks, anyone can access Kim Kardashian tts voice and elevate their creations to new heights.