Have you played The Last of Us video game series or watched its TV series, and been intrigued by the captivating character of Ellie Williams? Do you ever wonder about the voice behind Ellie's iconic dialogue and how you can recreate that voice yourself?
In this article, we will get to know how you can generate Ellie Williams AI voice using advanced voice cloning technology in AI voice generator, and use it in content creation, live streaming, or just for fun. Let's get started!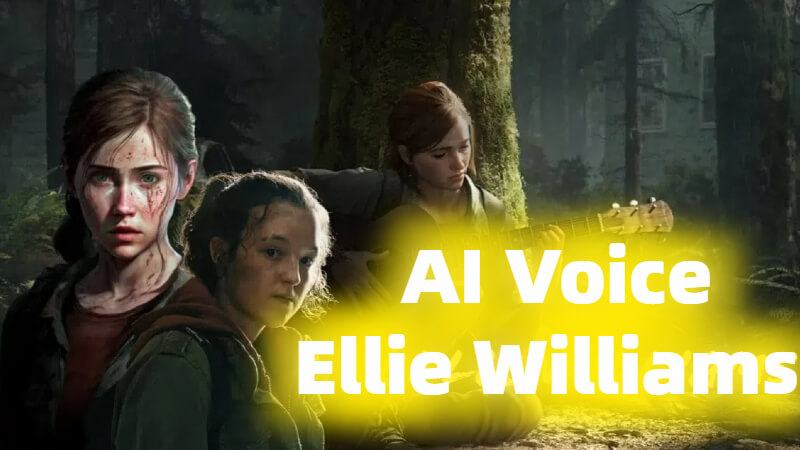 Part 1: Do You Know Ellie Williams in The Last of Us?
Ellie Williams is a beloved character from the acclaimed video game series The Last of Us, developed by Naughty Dog. In the first game, released in 2013, players embark on a post-apocalyptic journey alongside Joel Miller, tasked with escorting the 14-year-old Ellie across a devastated United States. Ellie's immunity to a deadly infection becomes the focal point of their adventure as they strive to find a cure.
Throughout the game, players briefly assume control of Ellie, but her actions are primarily controlled by artificial intelligence. Ellie's character truly shines when players take control of her in the downloadable content prequel, The Last of Us: Left Behind, where she spends time with her friend Riley. This deeper exploration of Ellie's personality and experiences further solidified her place in players' hearts.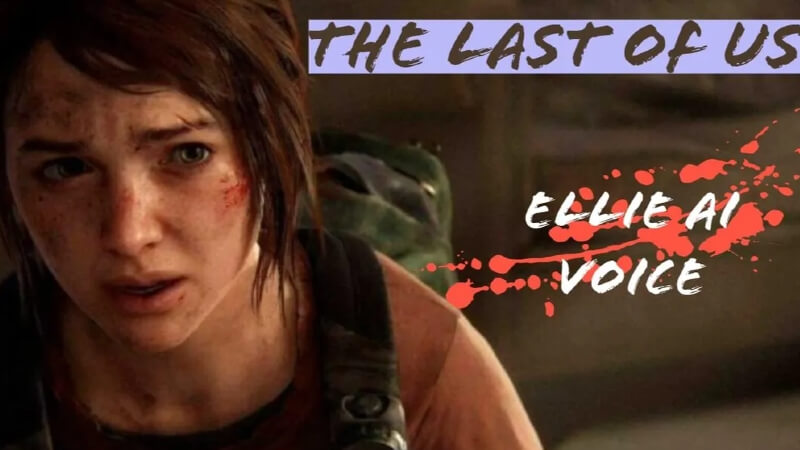 Part 2:Who Voices Ellie in The Last of Us?
Now, let's talk about the talented voice actors who have brought Ellie to life. In the video game series, Ellie's voice is portrayed by the exceptional Ashley Johnson. Known for her role as Chrissy Seaver on Growing Pains, Johnson's portrayal of Ellie in The Last of Us games has garnered critical acclaim. Her voice and motion capture performances have added depth, vulnerability, and authenticity to Ellie's character, captivating players and critics alike.
In the television adaptation of The Last of Us, Bella Ramsey steps into the role of Ellie. Ramsey gained recognition for their role as Lyanna Mormont in Game of Thrones and has since showcased their acting prowess in various projects. With their talent and commitment to the craft, Ramsey brings a fresh interpretation of Ellie to the small screen, delivering a performance that resonates with both new and existing fans.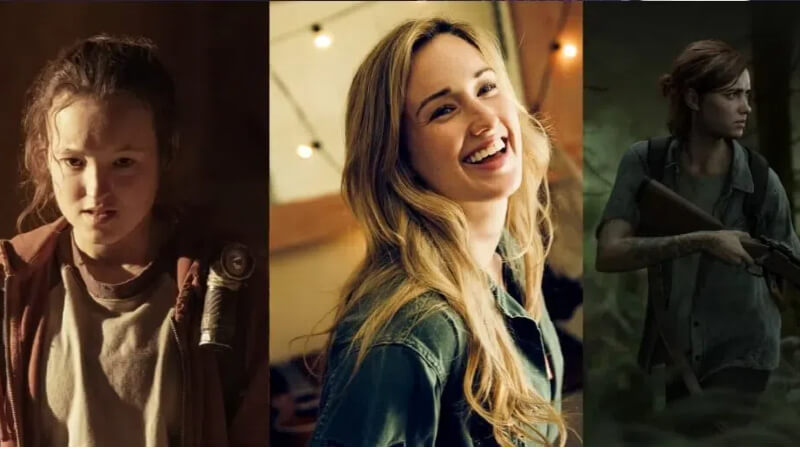 Part 3: How to Get Ellie Williams Voice with AI Voice Generator?
1) VoxBox -- Ellie Williams AI Voice Generator
But what if you want to recreate Ellie AI voice yourself? That's where AI voice generators like VoxBox come into play. VoxBox offers a unique and powerful voice cloning solution that allows you to generate realistic and expressive character AI voices, including Ellie Williams.
Moreover, with VoxBox, you can dub text-to-speech in over 77 languages and choose from a library of 3200+ voices, featuringrenowned singers, rappers, actors.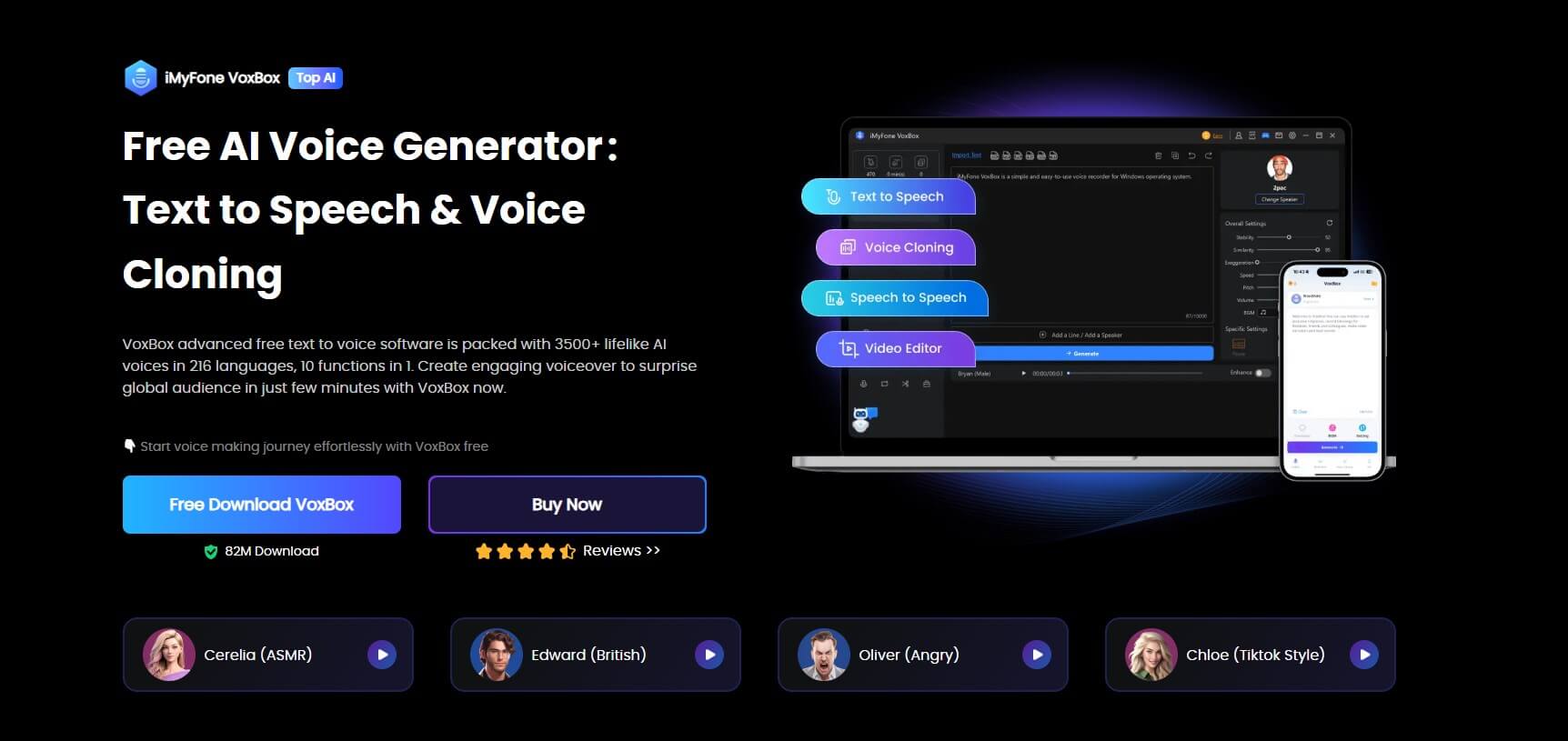 Step-by-Step guide on how to make Ellie Williams AI voice using VoxBox
Step 1: Download and install VoxBox.
Step 2: Click on the "Voice Cloning" feature in VoxBox and upload an audio sample of Ellie's voice.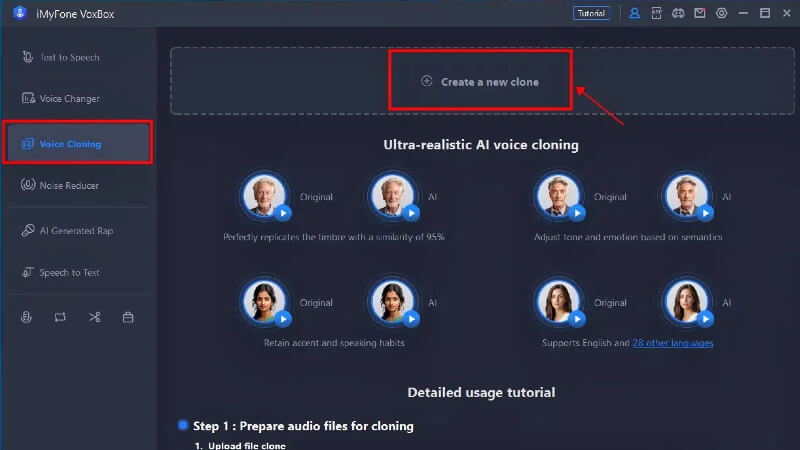 Step 3: Give VoxBox a minute to process the audio and generate Ellie Williams AI voice.
Steps to Use Ellie Williams AI voice for Text-to-Speech
Step 1: Then, you can click on "Text to Speech", and select the voice type to browse Ellie Williams AI voice for further usage.
Step 2: Enter the text, and click "generate" to get the voiceover.
Key Features:
AI Voice Generator & Voice Cloning: VoxBox enables you to generate realistic and expressive AI voices through voice cloning technology.

Dubbing in Multiple Languages: With VoxBox, you can dub text-to-speech in over 77 languages, catering to a global audience.

Extensive Voice Library: Choose from a vast library of 3200+ voices, including YouTubers, Twitch streamers, famous people, movie and TV characters, and fictional and anime characters.

Customization Options: VoxBox allows you to customize voice parameters such as speed, pitch, pause, and emotional tone, giving you full control over the voice output.

Versatile Input and Output Formats: VoxBox supports multiple input and output formats like MP3, WAV, OGG, and more, making it compatible with various platforms and devices.

All-in-One Solution: VoxBox combines text-to-speech, speech-to-text, voice cloning, conversion, recording, and editing functionalities in a single intuitive interface.

Easy to Use: Provides a user-friendly interface that is easy to navigate,
2) MagicMic – Real-Time Voice Changer
Another noteworthy AI voice solution is MagicMic, the best real-time AI voice changer. MagicMic offers a wide range of sound effects, voice memes, and voice filters, allowing you to transform your voice into various intriguing and chilling personas. You can use Ellie Williams AI voice in real-time talking or streaming, either for prank or for content creation.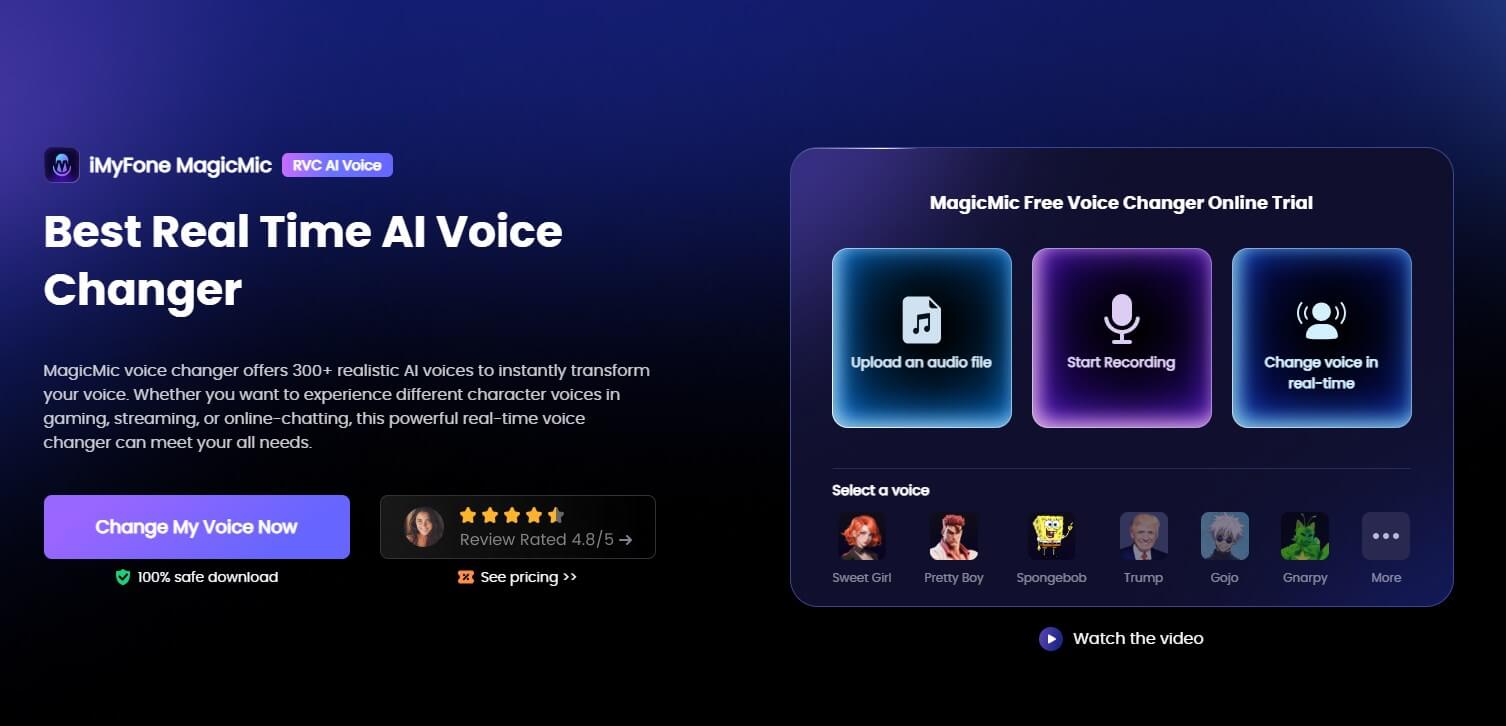 Features:
Extensive Voice Modification Options: MagicMic offers over 600+ sound effects and 225+ voice filters, giving you a wide range of options to modify and transform your voice.

Real-Time Voice Alteration: Instantly alter your voice during live conversations, gaming sessions, or streaming, adding an extra layer of excitement and immersion.

Personalization and Fine-Tuning: MagicMic allows you to fine-tune and personalize your voice modifications by adjusting various parameters to achieve the desired effect.

Seamless Integration: MagicMic seamlessly integrates with various platforms and applications, ensuring compatibility and ease of use across different devices and software.

Suitable for Content Creators and Gamers: Whether you're a content creator, gamer, or simply someone who enjoys adding excitement to your voice, MagicMic provides the tools to enhance your experience and engage your audience.
Part 4: Hot FAQs about Ellie Williams AI Voice
1. Can I create Ellie Williams AI voice?
Yes, VoxBox offers an AI voice cloning feature that allows you to create Ellie Williams AI voice. Simply upload an audio sample of Ellie's voice and let VoxBox process it to generate a realistic and expressive AI voice.
2.Can I use the Ellie Williams AI voice for voice-overs and recordings?
Absolutely! Once you've generated the Ellie Williams AI voice using VoxBox, you can use it for various purposes, including voice-overs, recordings, and other creative projects. Let your imagination soar with the power of Ellie's voice.
3. How old is Ellie in Last of Us 2?
In The Last of Us Part II (2020), players assume control of 19-year-old Ellie on a quest for vengeance against Abby, the one responsible for Joel's tragic demise.
Conclusion

In the world of The Last of Us, Ellie Williams stands as a compelling and beloved character. With the help of AI voice generators likeVoxBox, you can recreate Ellie AI voice.
Whether you're a content creator, entertainer, or simply a fan, these tools provide you with the means to add an extra layer of immersion and intrigue to your projects.
Step into the shoes of Ellie Williams and let your imagination soar. Download VoxBox today and start creating!