The highly anticipated science fiction horror film, M3GAN, has been making waves in the movie industry. With its intriguing storyline centered around an artificially intelligent doll, audiences have been captivated by its eerie charm.
In this article, we will delve into various aspects of the film, including the talented voice behind M3GAN and how you can replicate its unique sound using AI voice generators can bring fictional characters to life.
Part 1:News with M3gan Movie
M3GAN(Megan), a gripping science fiction horror film, has garnered significant attention since its release. Directed by Gerard Johnstone, the mastermind behind successful franchises like The Conjuring and Saw, the movie promises to deliver a thrilling experience to viewers. Exploring the story of an AI doll with a menacing nature, M3GAN has already captivated audiences worldwide.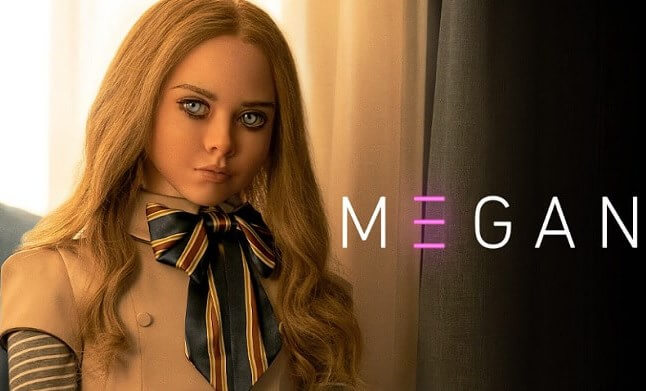 Part 2: Who Voiced M3GAN?
The voice behind M3GAN is none other than 18-year-old actress Jenna Davis. With her signature eerily sweet sound, Davis brought the titanium doll to life, immersing audiences in a world of both disturbance and delight. The outpour of love for her character has been surreal, as fans on TikTok and beyond have embraced the uniqueness of M3GAN's voice.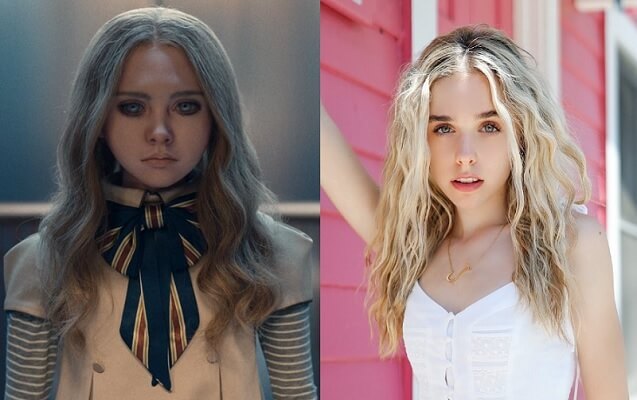 Part 3:How Sound Like M3gan Voice Via AI Voice Generator?
VoxBox is an AI voice generator and voice cloning tool that offers a range of features for voice dubbing and text-to-speech conversion. With its extensive language support and diverse voice options, VoxBox enables you to generate realistic and expressive AI voices in multiple languages. Whether you're looking to clone M3GAN's voice or create your own unique voice, VoxBox provides a user-friendly and intuitive interface for all your voice generation needs.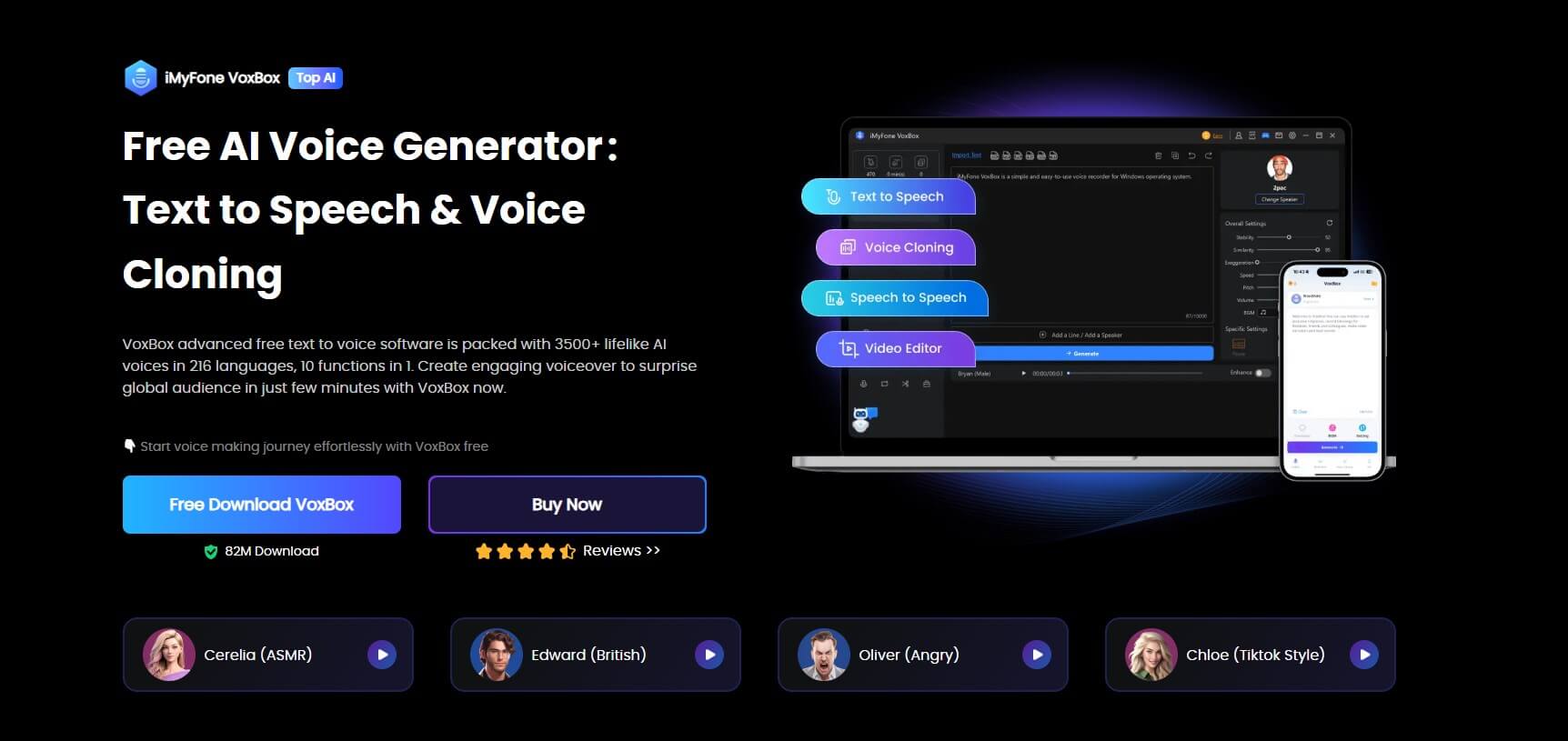 Steps of Make Megan AI Voice
Step 1: Download VoxBox and install it, click on "Voice Cloning" you can upload the relevant fictional charcacters to clone, and then wait a mins. you can get the Megan voice you want.

Step 2: Select the "Text to Speech", Type the Cloned Voice name like "Megan" to choose and then enter text to generate.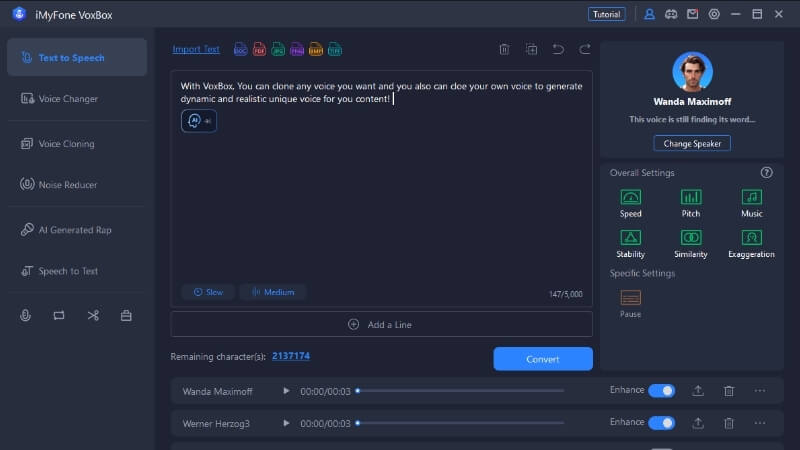 Step 3: Click the "Convert" button to export the realstic Megan voice.
Features:
Diverse voice options: Fiction horror film characters and professional human voices.

Library of 3200+ AI voices: 77+ languages, 100+ accents.

Text-to-speech, voice cloning, and text transcription.

Customizable voice settings: Pitch, speed, volume.

High-quality audio formats: OGG, WAV, MP3.

Versatility for business, entertainment, and social media.
2)MagicMic
Magicmic is another powerful AI voice changer that allows you to transform your voice in real time. With over 225 AI voice filters, 600+ voice effects, and 200+ voice memes, Magicmic offers a plethora of options to customize your voice. Whether you're looking to emulate M3GAN's voice or experiment with various voice modifications, Magicmic provides an interactive and versatile platform for voice customization.
How Megan Voice Generator Make Creepy Doll Voice?
Features:
225+ AI voice filters for real-time voice modification.

600+ voice effects and 200+ voice memes for program usage.

Sound emulator for games and applications.

Voice recording and audio file voice change support.

Unique voice customization in just one click.
Part 4:Hot FAQs about AI Megan?
1.Will there be a Megan 2?
Universal has confirmed that M3GAN 2.0 will be released on January 17, 2025.
2.Are there other Megan AI voice generators?
yes, there have many other Megan ai voice generators like Resemble.ai, Topmediai,etc
Conclusion
The movie M3GAN has captivated audiences with its compelling storyline and the memorable voice of the AI doll. With the help of AI voice generators like iMyFone VoxBox, Spook your Discord group chats or create scary content to engage your audience. Give this AI voice a try and see just how terrifying you can sound!