Are you a fan of the animated television series Family Guy? If so, you're likely familiar with John Herbert, affectionately known as "Herbert the Pervert." This fictional character, created and voiced by Mike Henry, has become a memorable part of the show, albeit a controversial one due to the humor surrounding his attraction to young boys.
In this article, we will explore the world of Herbert the Pervert, delve into the voice behind the character, and introduce you to two innovative products that allow you to recreate Herbert the pervert voice using AI voice generator. Get ready to discover how you can bring Herbert the Pervert to life!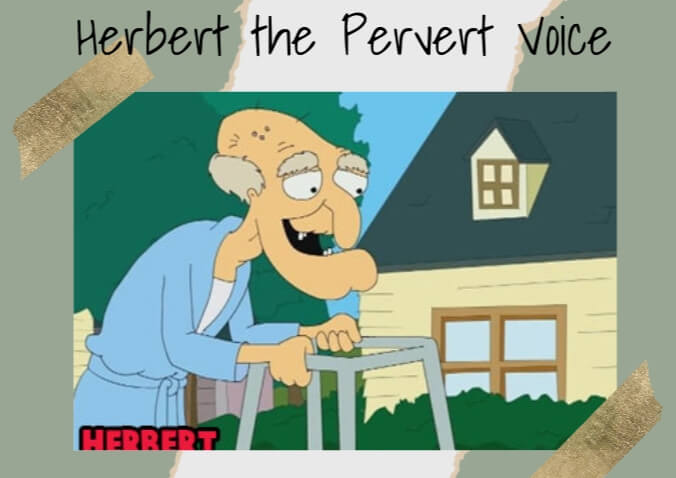 Part 1: Basic Info about Herbert the Pervert
Before we dive into the fascinating world of Herbert the Pervert's voice, let's start with some basic information about the character. Herbert, an elderly neighbor of the Griffin family in Family Guy, made his first appearance in the season 3 episode "To Love and Die in Dixie." While Herbert's character has garnered mixed reviews due to the pedophilia-related humor, his role in the show has undeniably left a lasting impression on viewers.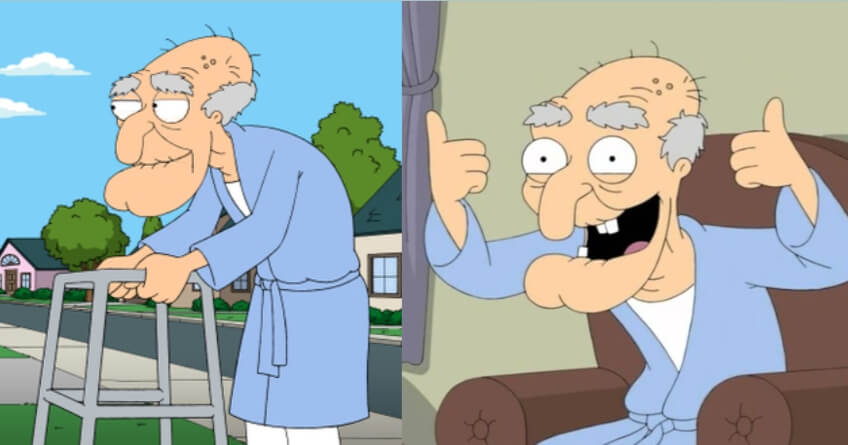 Part 2:Who Voices Herbert the Pervert?
The voice behind Herbert the Pervert belongs to the talented actor, comedian, writer, and producer, Mike Henry. Born on November 7, 1965, in the United States, Mike Henry is well-known for his involvement in the animated sitcom Family Guy.
Apart from voicing Herbert, he has also lent his voice to other beloved characters in the series, including Cleveland Brown, Bruce, Consuela, the Greased-up Deaf Guy, and many more. Additionally, Mike Henry co-created and starred in the Family Guy spin-off, The Cleveland Show, where he voiced the characters Cleveland Brown and Rallo Tubbs.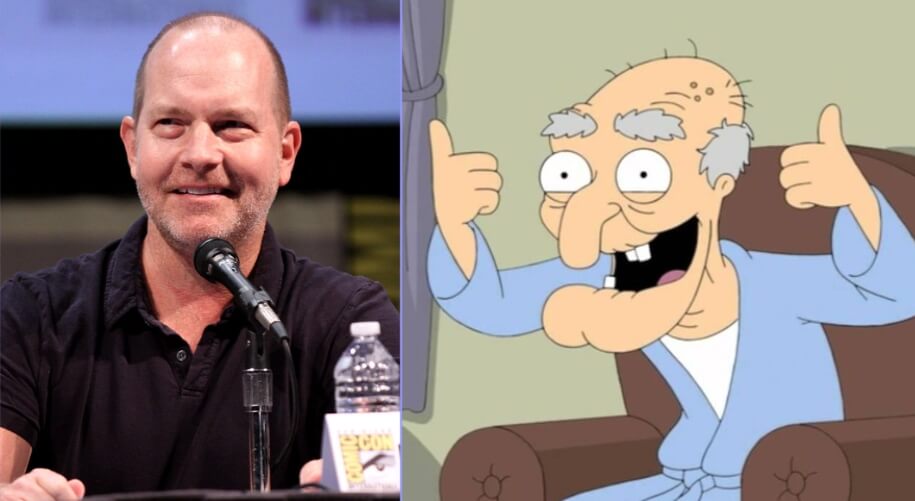 Part 3:Get Herbert the Pervert Voice Using AI Voice Generator
1) VoxBox -- AI Voice Generator with Voice Clone
VoxBox is an exceptional AI voice generator that offers a wide range of voice cloning capabilities. With VoxBox, you can create realistic and expressive character AI voices, including those of YouTubers, Twitch streamers, famous personalities, movie and TV characters, fictional characters, and even video game and anime characters.
Moreover, VoxBox provides a robust text-to-speech functionality that covers more than 46 languages and offers an extensive collection of 3200+ voices, featuringrenowned singers, rappers, actors. This makes VoxBox the perfect choice for content creators in need of top-notch dubbing solutions or individuals seeking a playful experience.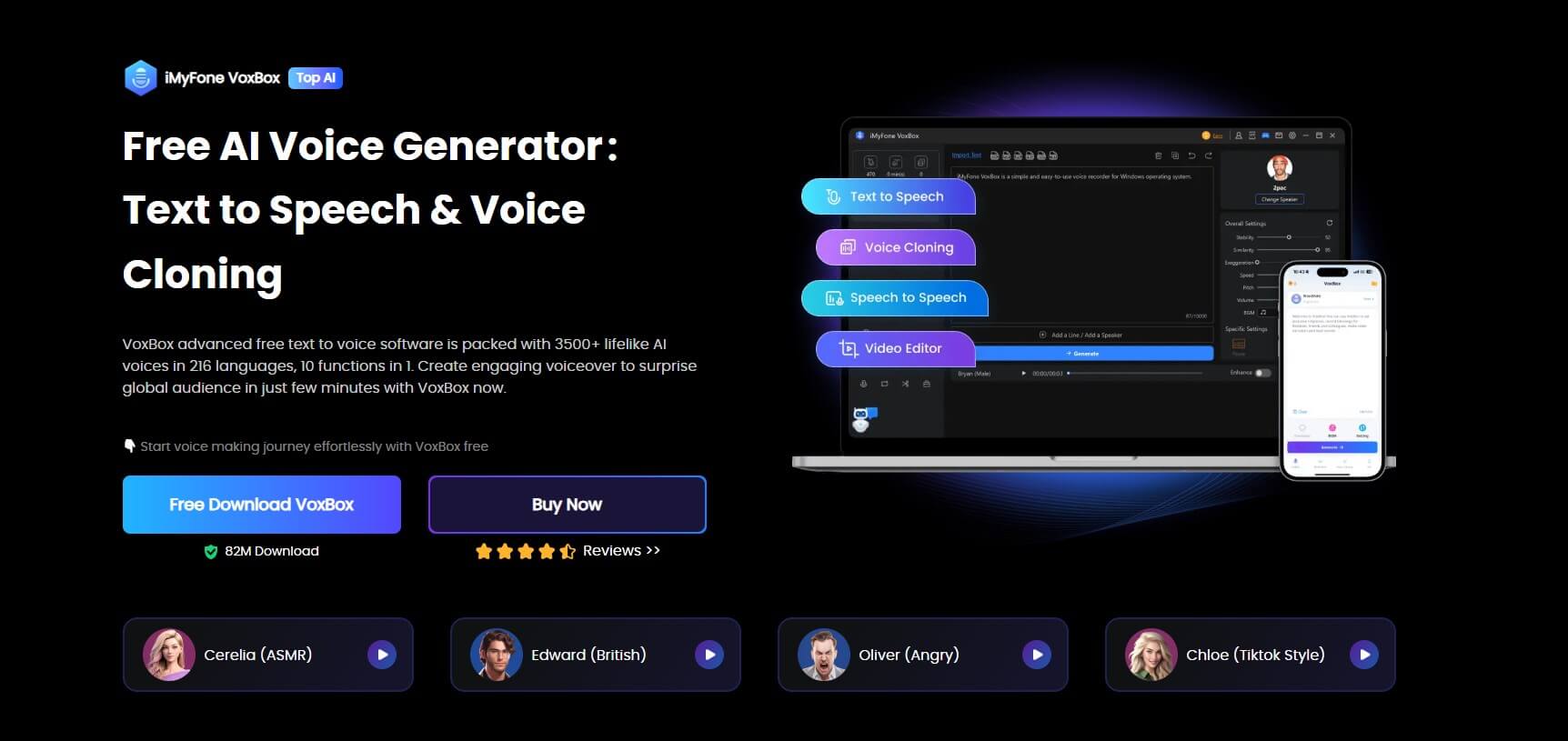 How To Use Herbert the Pervert AI Voice in Voxbox
Step 1: Download and install VoxBox.
Step 2: Select the Voice Type and browse through the available voices. You can either choose a specific voice or explore "All Voices" and search for Herbert the Pervert's voice.
Step 3: Once you've selected the voice, type the content you want to generate using Herbert the Pervert's voice. VoxBox provides options like "Pause," "Speed," "Emphasis," "Say as," "Pitch," or "Volume" to customize your voiceover audio.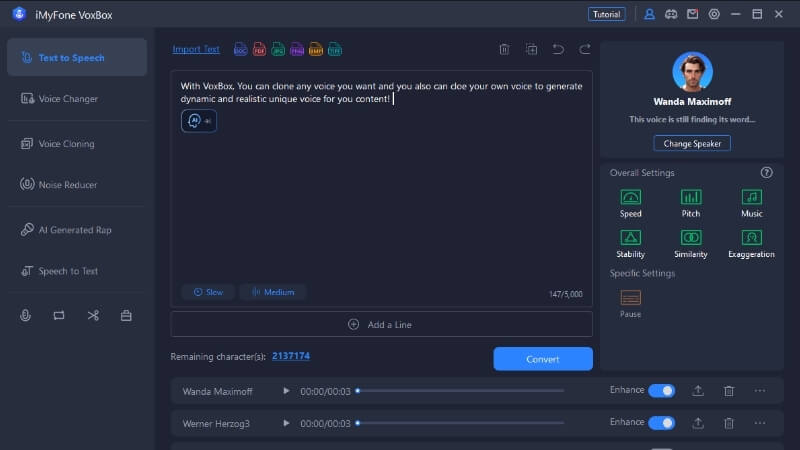 Step 4: Preview your voiceover and then export it to your desktop for further use.
Steps to Clone Herbert the Pervert Voice
Step 1: Click on the "Voice Cloning" feature in VoxBox and upload an audio sample of Herbert the Pervert's voice that you want to clone.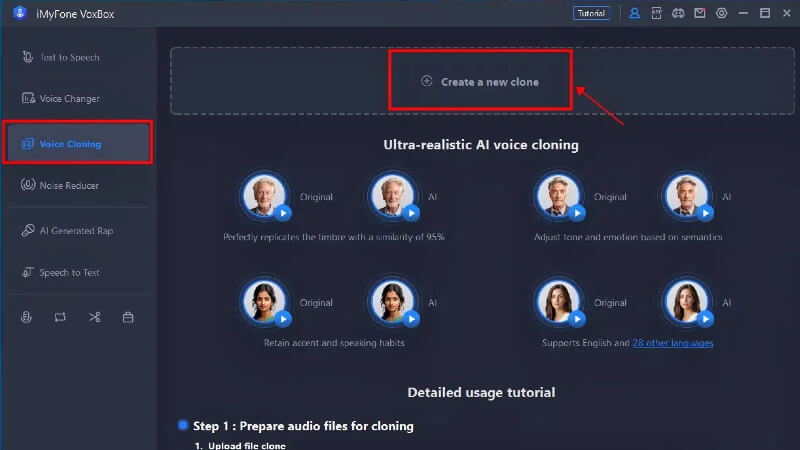 Step 2: Give VoxBox a minute to process the audio and generate Herbert's AI voice, perfectly emulating the essence of his distinctive voice.
Key Features:
Voice Variety: VoxBox offers a diverse range of ready-to-use artist voices, providing users with an extensive selection to choose from.

Flexible Export Options: VoxBox allows you to effortlessly export your generated content in multiple formats, including popular options like MP3 and WAV.

Swift Processing: VoxBox prioritizes efficiency and provides fast processing.

Robust Text-to-Speech and Voice Cloning: VoxBox empowers you with its robust text-to-speech and voice cloning features.
2) MagicMic – Herbert the Pervert Voice Changer
Another impressive product that allows you to alter your voice in real-time is MagicMic. With over 600+ sound effects, 200+ voice memes, and 225+ voice filters, MagicMic offers a thrilling experience for voice modification enthusiasts. You can transform your voice into bone-chilling sounds, such as those of Jigsaw, Ghostface, Demon, Michael Myers, Jason Voorhees, Freddy Krueger, and many more.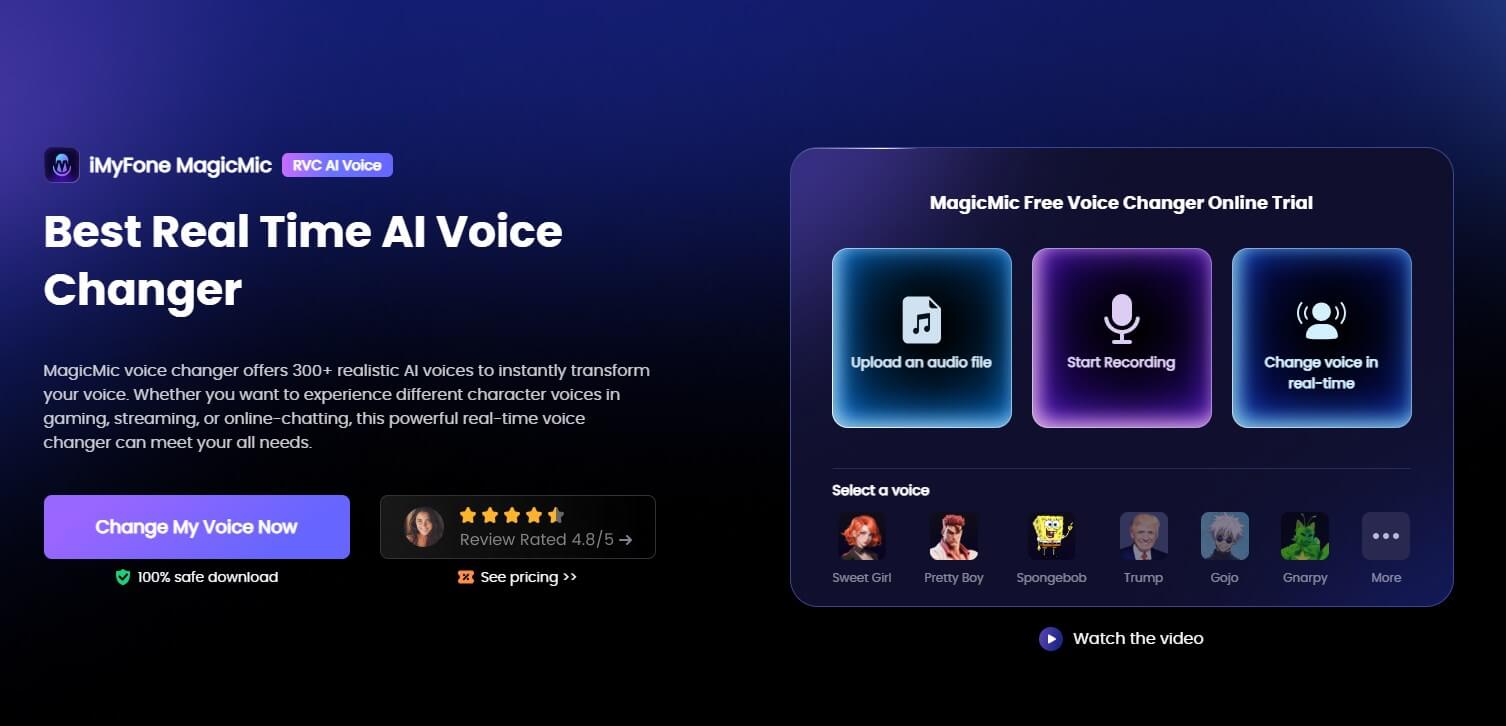 Features:
MagicMic provides a wide range of options to modify and transform your voice, including over 600+ sound effects and 225+ voice filters.

Instantly altering your voice during live conversations, gaming sessions, or streaming.

Allows you to fine-tune and personalize your voice modifications with adjustable parameters.

Offers seamless integration with various platforms and applications.

Whether you're a content creator, gamer, or simply someone who enjoys adding a touch of excitement to your voice.
Part 4: Hot FAQs About Herbert the Pervert Voice
1. Can I legally use Herbert the Pervert's voice for commercial purposes?
It's important to note that using Herbert the Pervert's voice for commercial purposes without proper authorization could infringe on copyright laws. Seek appropriate permissions before using the voice commercially.
2. Can I find Herbert the Pervert's voice in the default voice libraries of AI voice generators?
The availability of specific character voices, such as Herbert the Pervert, in default voice libraries may vary across different AI voice generators. It's recommended to explore different options and check the availability of Herbert's voice in the voice libraries of the AI voice generator you choose.
3. How do you get Herbert the Pervert voice?
You can use VoxBox to get the voice. By using VoxBox, you can generate a realistic and expressive AI voice that emulates Herbert the Pervert's distinct voice. VoxBox offers various features like text-to-speech, voice cloning, customization of speed, pitch, and more, making it an ideal choice for obtaining Herbert the Pervert's voice.
Conclusion

In conclusion, Herbert the Pervert, a memorable character from Family Guy, has left an indelible mark on fans through his distinctive voice. Thanks to advancements in AI voice generator, you can now recreate Herbert's voice using innovative products likeVoxBox.
Whether you're looking to generate AI voices to use it while creating content or just for fun, Voxbox offers exciting possibilities for entertainment, creative projects, and more. Download VoxBox today and get Herbert the Pervert voice now!