In this article, we will delve into the captivating gameplay, memorable characters, and the demand for Devil May Cry voiceovers. If you're a fan of this popular video game franchise or interested in AI voice generation, you're in for a treat!
The Devil May Cry (DMC) series is an action-adventure video game franchise that has captivated audiences with its thrilling gameplay, stylish combat, and intriguing storyline. Developed by Capcom, the series follows the demon hunter Dante as he battles against various demonic invasions. With its success, the franchise has expanded to include comic books, novels, an animated series, and more.
Part 1:What's The Devil May Cry (DMC)?
The Devil May Cry (DMC) series, created by Hideki Kamiya and developed by Capcom, is an iconic action-adventure video game franchise. The story revolves around the demon hunter Dante, who is on a mission to avenge the death of his mother by exterminating demons. Along the way, Dante encounters his twin brother, Vergil, leading to a complex and compelling narrative. The games are known for their fast-paced, highly-stylized combat, where players can execute impressive combos and exhibit exceptional skills. Devil May Cry combines intense action, puzzle-solving, exploration, and engaging storytelling to deliver an unforgettable gaming experience.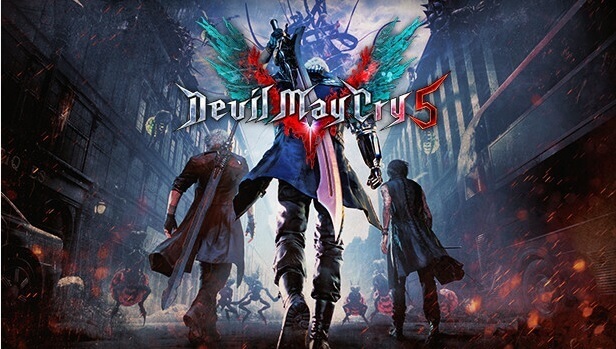 Part 2: Top 5 Video Game Anime Characters in Devil May Cry
The Devil May Cry series features a diverse cast of memorable characters, blending the worlds of video games and anime. Here are the top 5 video game anime characters from Devil May Cry:
Dante: The iconic protagonist, Dante, is a demon hunter with incredible combat skills and a charismatic personality. With his stylish moves and powerful weapons, he has become an emblematic figure in the gaming industry.
Vergil: Dante's twin brother, Vergil, possesses a different fighting style and has a complex relationship with Dante. His stoic nature and relentless pursuit of power make him a compelling character in the series.
Nero: Introduced in Devil May Cry 4, Nero is a young demon hunter and a descendant of Sparda, the legendary demon knight. With his demonic arm and unique abilities, Nero brings a fresh perspective to the series.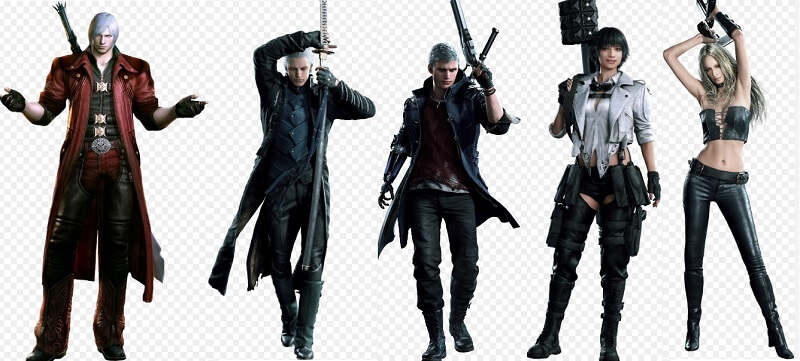 Lady: Lady is a skilled gunslinger and demon hunter who seeks revenge for her mother's death. Her strong-willed personality and expertise in firearms make her a fan favorite.
Trish: Trish is a demon created in the likeness of Dante's mother, Eva. Initially an antagonist, she eventually becomes a valuable ally to Dante. Her lightning-based attacks and mysterious past add depth to her character.
Part 3: Get DMC (Devil May Cry) Voices through AI Voice Generators
In the world of voice generation and cloning, AI technology has opened up new possibilities. With AI voice generators, you can create realistic and expressive AI voices similar to those found in Devil May Cry. Here are two AI voice generator tools that can help you obtain DMC voices:
VoxBox is an advanced AI voice generator and voice cloning tool that offers a range of features to create lifelike and customizable voices. Whether you want the voice of a Youtuber, Twitch Streamer, Famous person, Movie & TV character, or even a fictional or anime character, VoxBox has got you covered. The intuitive interface and extensive customization options make VoxBox a powerful tool for voice generation.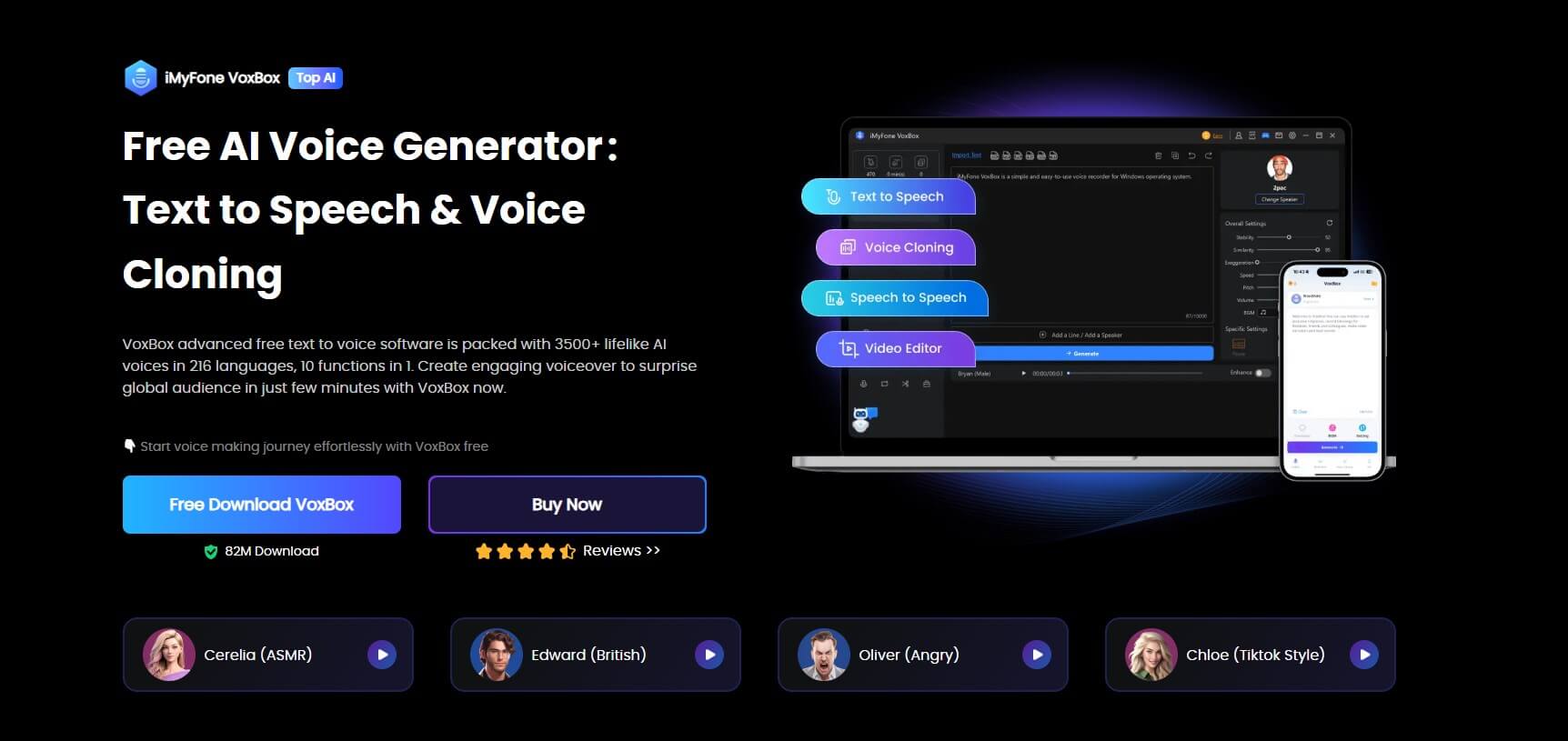 How To Make DMC AI Voices
If you want to create an AI voice inspired by Dante from Devil May Cry, here's how you can use VoxBox:
1.Download & Installation: If you don't have VoxBox on your computer, download it for free from the official website and follow the installation instructions.
Choose a Text-to-Speech Lab: Select the voice type that best matches the character you want to create. VoxBox offers a wide range of voices, including anime-style voices. You can also search for specific voices or explore the available options.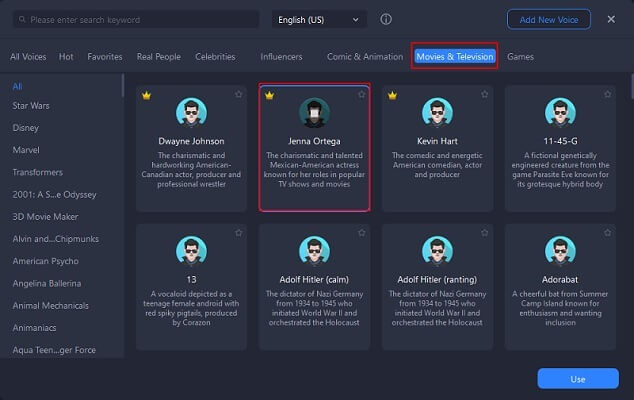 Type your Script: Input the content you want to be voiced, ensuring it captures the essence of characters from DMC.
Features:
AI voices for fictional video game characters: Genshin, Dio, and Fnaf.

Library of 3200+ AI voices: 77+ languages, 100+ accents.

Supports text-to-speech, voice cloning, and text transcription.

Customizable voice settings: Pitch, speed, volume.

High-quality audio formats: OGG, WAV, MP3.

Versatile for business, entertainment, and social media.
2)MagicMic
Another impressive tool for obtaining DMC-like voices is Magicmic. This real-time AI voice changer offers over 600 sound effects, 200 voice memes, and 225 voice filters to transform your voice during live conversations, gaming sessions, or streaming. With Magicmic, you can immerse yourself in the bone-chilling sounds of iconic characters like Jigsaw, Ghostface, Demon, Michael Myers, Jason Voorhees, Freddy Krueger, and many more. The tool allows fine-tuning and personalization of voice modifications through adjustable parameters. With easy integration and simple keybind assignments, Magicmic enhances the suspense and immersion in your voice interactions.
Features:
225+ Voice effects for real-time voice changing.

Library with 600+ Voice Effects and 200+ Voice Memes.

Sound emulator for gaming, live, chatting, online classes, and more.

Support for voice recording and audio voice changing.

Voice studio to create any desired voice.
Part 4:Hot FAQs About Devil May Cry?
1.How about Dante on the DMC?
The Devil May Cry series is an action-adventure franchise centered around the protagonist Dante, a demon hunter with supernatural abilities. Players engage in fast-paced combat, battling demonic creatures while unraveling a storyline filled with supernatural elements and intricate character relationships.
2.In What Order Should I Play the Devil May Cry Games?
Some fans suggest playing Devil May Cry 3 before Devil May Cry 1 to experience the chronological order of events. It's worth noting that Devil May Cry 2 is considered by some to be the weakest entry in the series.
Conclusion
In conclusion, Devil May Cry has captivated gamers and anime enthusiasts alike with its thrilling gameplay, memorable characters, and intricate storyline. With the advent of AI voice generation tools like VoxBox, fans can now experience the thrill of DMC voices and bring their favorite characters to life.
Whether you're a content creator, gamer, or simply a fan, these tools offer exciting opportunities to explore the realm of Devil May Cry voices. fans can now bring the voices of Devil May Cry characters to life like never before. Download VoxBox today and experience the power of AI voice generation.