Are you looking for realistic Plankton AI voice to make AI cover songs that have gone viral on TikTok and YouTube, or making AI rap and text to speech voiceovers to elevate your content creation? If so, you've landed in the right place!
In this article, we will walk you through how to get its iconic voice using the best Plankton AI voice generator. Get ready to discover how you can bring Plankton to life!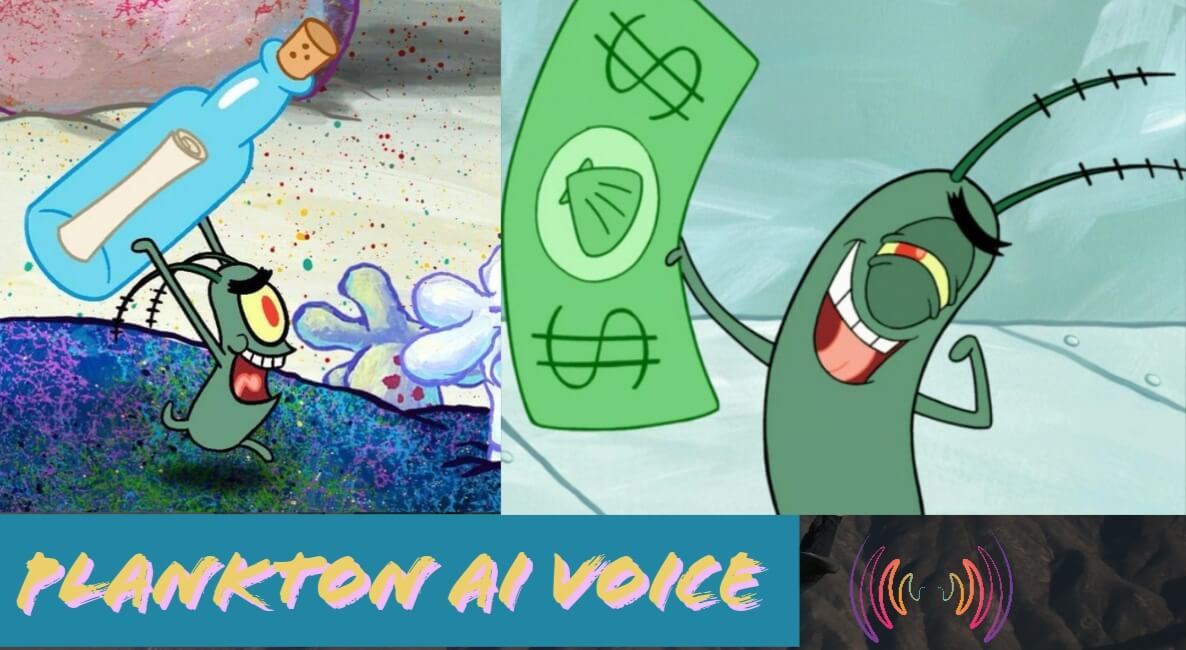 Tips
Listen to Plankton AI voice generated free using Voxbox!

Part 1: Why People Love Plankton?
Plankton, a prominent character from the beloved animated series SpongeBob SquarePants, has captured the hearts of fans worldwide. As the main antagonist and owner of the Chum Bucket restaurant, Plankton constantly hatches schemes to steal the secret formula for Krabby Patties from his rival, Mr. Krabs. Here are some key factors that contribute to Plankton's popularity among fans: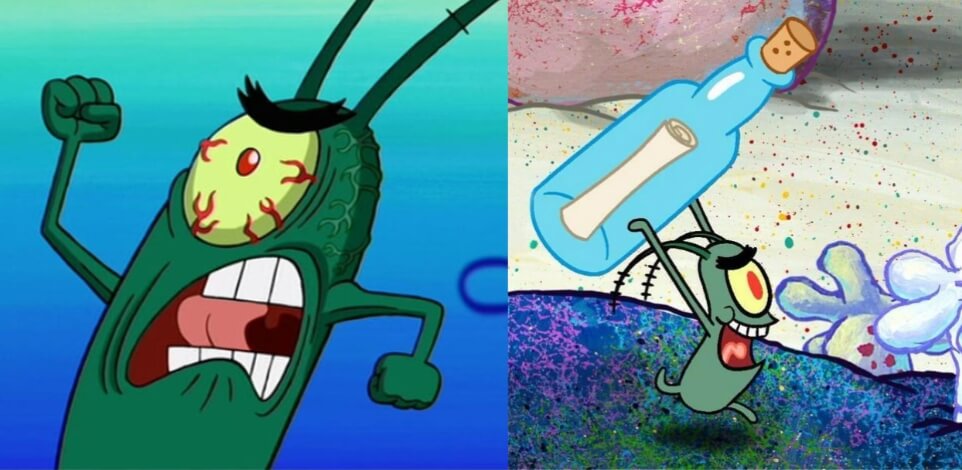 Complex and Memorable Personality: Plankton's character is richly developed, offering a mix of comedic and villainous traits.
Underdog Appeal: Despite his small stature and constant failures, Plankton's perseverance resonates with fans.
Comic Relief: Plankton's comical antics and humorous one-liners provide a dose of laughter in each episode.
Unique Character Design: Plankton's distinctive appearance as a microscopic copepod with a single eye and a green color scheme sets him apart from other characters.
Memorable Voice Acting: The talented voice actor behind Plankton, Mr. Lawrence, brings the character to life with his distinct voice and impeccable comedic timing.
Sympathetic Anti-Hero: At times, Plankton displays a more sympathetic side, which adds complexity to his character.
Character Development: Episodes that explore his relationships, goals, and challenges provide fans with a deeper understanding of his character and create emotional connections.
Part 2: Free Get Plankton AI Voice for Text to Speech
1) VoxBox - Plankton AI Voice Generator
VoxBox offers an incredible Plankton AI voice generation experience, including the ability to access a ready-to-use Plankton AI voice and that of Spongebob and Squidward. With VoxBox, you can effortlessly generate natural and realistic voiceovers in multiple languages.
Moreover, VoxBox provides the feature of voice cloning, alowing you to effortlessly create any voice you want. All you need to do is to upload an audio, and then, click "clone" to get whatever voice you want.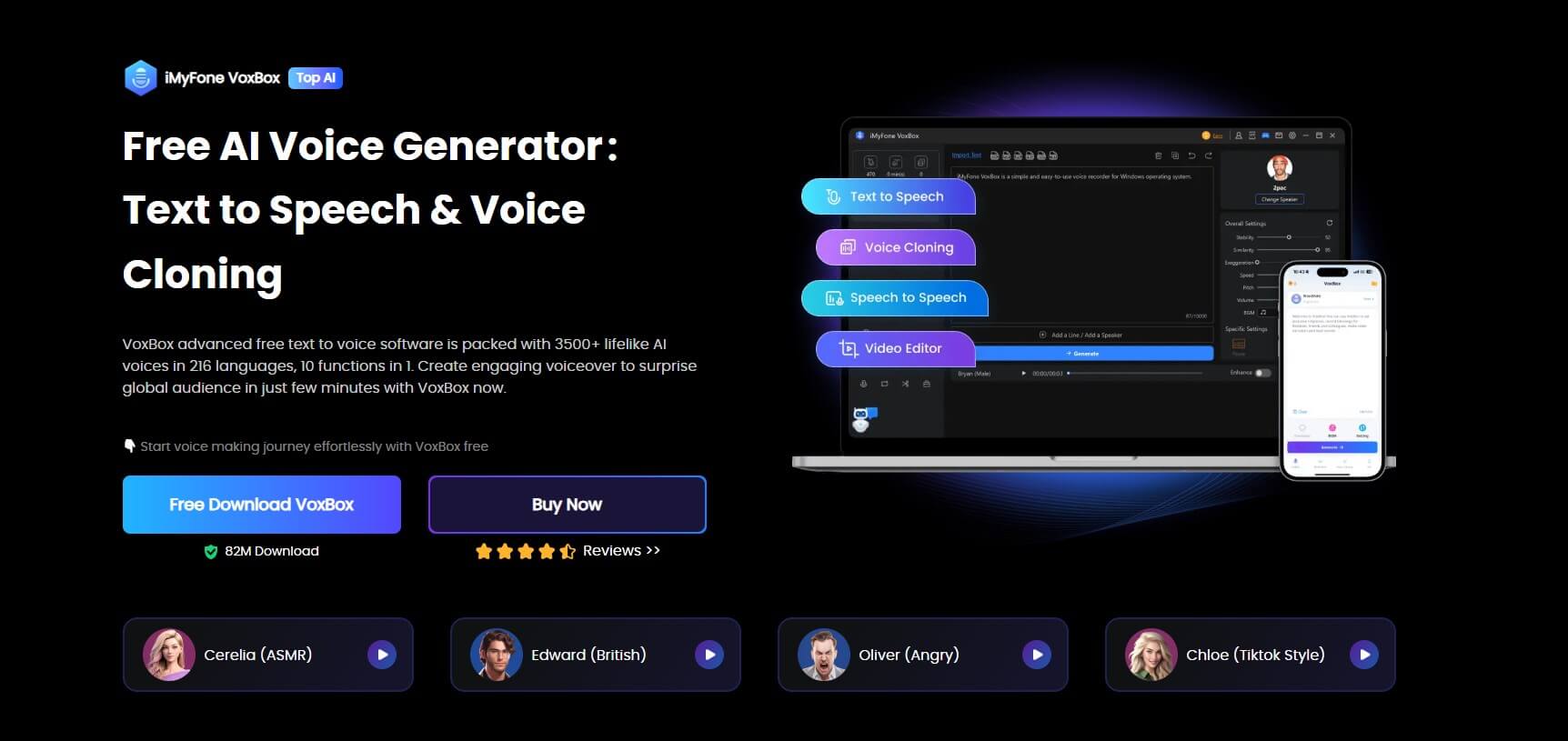 Free Get Plankton AI Voice in Voxbox
Step 1: Start by downloading VoxBox-AI voice generator for free if you don't have it.
Step 2: Head to "Text to Speech", click on "Change voice", and look for Plankton AI voice to use.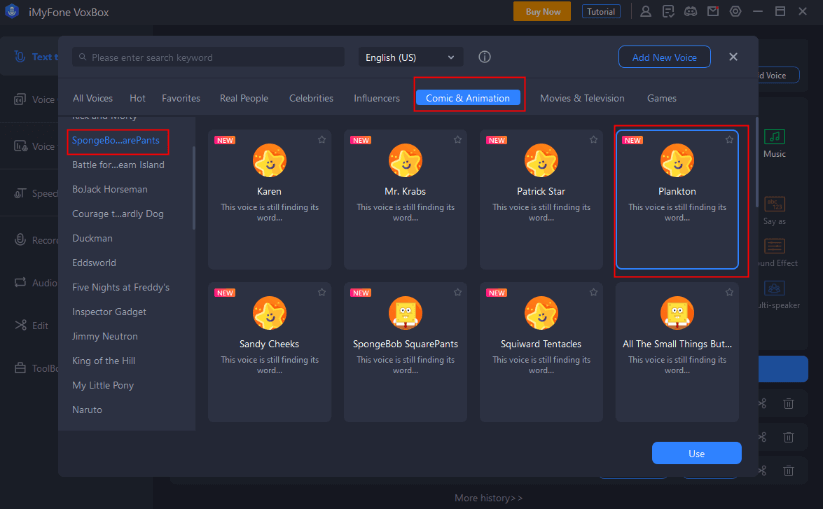 Step 3: Type the content you want to bring to life and utilize features like adjusting speed, pitch, emphasis, and more to fine-tune your voiceover audio.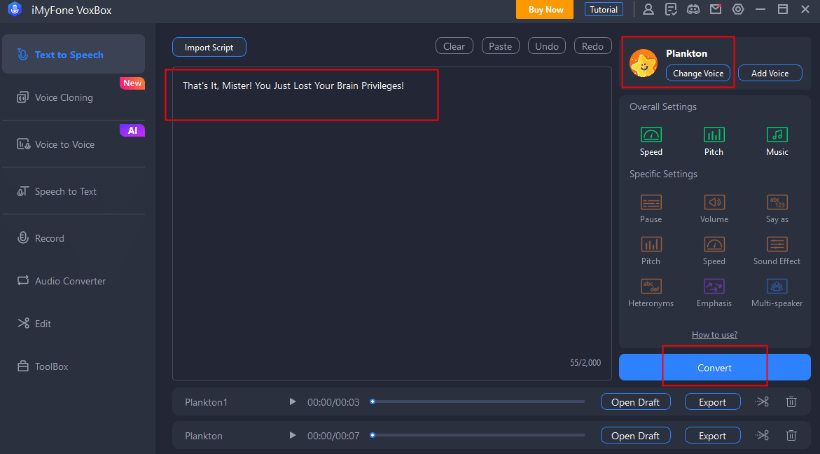 Step 4: Preview your voiceover and export it to your desktop or desired location for further use.
Key Features:
Free 2000+ character counts for text to speech using Plankton AI voice.

Generate voiceovers in more than 77+ languages, catering to a global audience.

Boasts over 3200+ voices, offering a wide range of options to cater to diverse needs.

Clone dynamic voices with minimal data input.

Customize speed, pitch, pause, and emotions.

All-in-one platform with voice recording, audio editing, and video conversion.

Multiple output formats, including MP3, WAV, ogg for user flexibility.
2) Murf.AI
Murf AI is another remarkable Plankton AI voice generator that empowers you to use the voice of Plankton and many other captivating characters.
With a vast library of voices in various languages, Murf AI provides you with the tools to create voiceovers that perfectly capture the intended tone and message.
Additionally, you can enhance your voiceovers by incorporating video, music, or images, making your creations truly immersive. However, you have to clone Plankton AI voice for usage, since Murf.AI didn't provide this voice by far.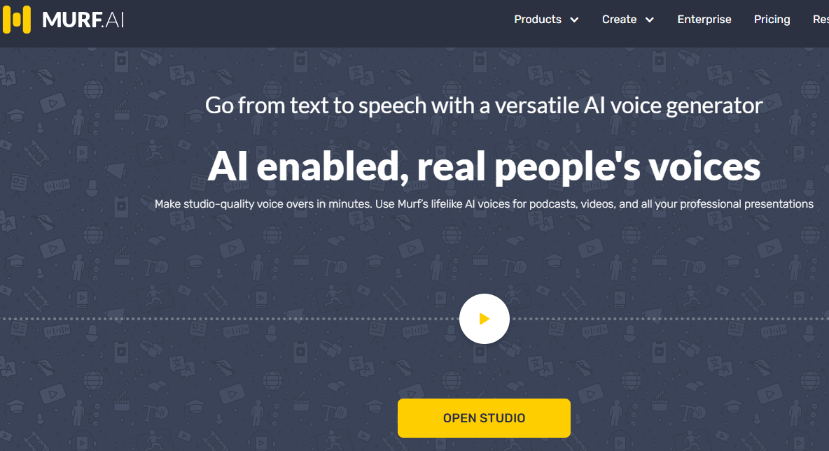 Features:
120+ text-to-speech voices in 20+ languages.

Creative content enhancement with videos, music, and images synced to the chosen voice.

AI tone control for pitch, punctuation, and emphasis adjustment.

Home recording conversion to professional-grade voiceovers.
Part 3: Plankton Voice Actor
The voice behind the cunning and conniving Plankton is provided by Mr. Lawrence, who is also one of the show's staff writers. Initially planned as one-time characters, Plankton and Karen, Mr. Lawrence's writing prowess brought them to life and established them as the main villains in the series. Mr. Lawrence's portrayal of Plankton has contributed to the character's enduring popularity.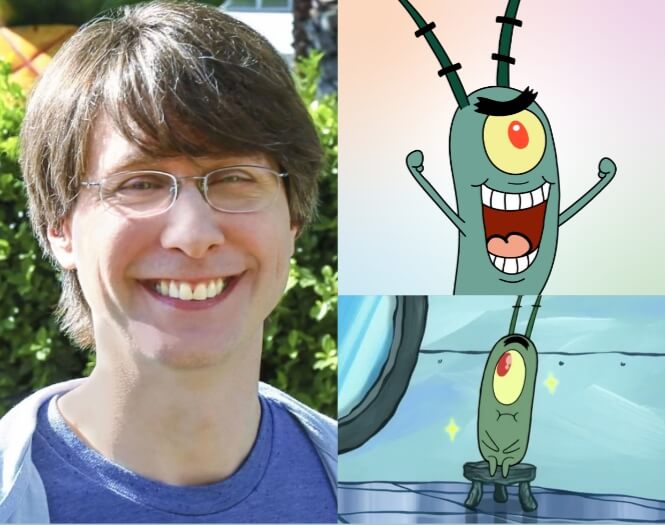 Mr. Lawrence, born on January 1, 1969, and known by his professional name Douglas Lawrence Osowski, is a multi-talented American voice actor, animator, and writer. He has left an indelible mark in the world of animation, most notably for his contributions as a writer and voice actor in the beloved Nicktoons Rocko's Modern Life and SpongeBob SquarePants. Since 1999, Mr. Lawrence has lent his vocal talents to bring Plankton, along with several other recurring characters, to life in the vibrant underwater world of SpongeBob SquarePants.
Part 4: Bonus: Make Plankton AI Cover Song to Go Viral
MusicAI – Plankton AI Cover Song Generator
For viral Plankton AI cover songs on platforms such as YouTube and TikTok, look no further than MusicAI. This cutting-edge platform combines the power of AI with music composition, allowing users to craft AI-generated cover songs inspired by Plankton's unique voice and other renowned models.
MusicAI simplifies music projects with its text-to-music conversion and vocal isolation capabilities, all driven by a diverse range of AI models.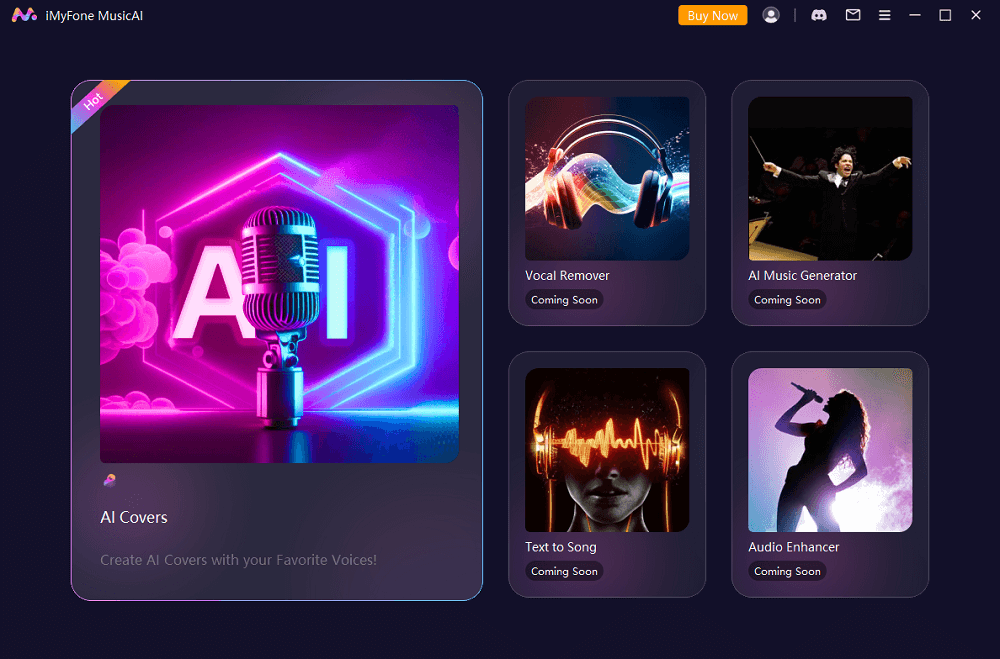 Key Features:
Utilize AI models to incorporate celebrity voices in your cover songs.

Effortlessly separate vocals, music, and instruments for precision.

Elevate audio quality with a single-click enhancement.

Export your creations in WAV, MP3, and OGG formats for versatile compatibility.
Part 5: Hot FAQs About Plankton AI Voice 2023
1. Can I use Plankton AI Voice for commercial projects?
Yes, you can use Plankton AI Voice for commercial projects. However, it's always important to review the terms of service and licensing agreements of the AI voice generator you choose to ensure compliance.
2. Can I use Plankton AI Voice for dubbing videos or podcasts?
Absolutely! Plankton AI Voice can be used for dubbing videos, podcasts, or any other audiovisual content. Its text-to-speech capabilities enable you to generate natural and expressive voiceovers with ease.
3. How can I get access to the Plankton AI Voice?
To access the Plankton AI Voice, you can explore AI voice generator platforms like VoxBox. Download and install the VoxBox application on your computer to start using the Plankton AI Voice and other available voices.
4. Can I export the Plankton AI Voice in different audio formats?
Yes, most AI voice generator platforms, including VoxBox, offer support for multiple audio formats. You can typically export the Plankton AI Voice in formats such as MP3, WAV, or OGG, depending on your preferences and requirements.
5. What AI is used for Plankton singing?
VoxBox and MusicAI can be used to gain access to natural-sounding Plankton AI voice with ease, best for making AI rap and AI cover songs.
6. What is Plankton AI Voice?
Plankton AI Voice is an artificial intelligence-driven voice replication that captures the essence of Plankton voice, a character from popular culture, for various creative applications, including voiceovers, music, and content creation.
Conclusion

In conclusion, Plankton's iconic character has left an indelible mark on the world of entertainment. Thanks to the best Plankton AI voice generator like VoxBox, you can now bring Plankton's distinct voice to your creative projects.
Download VoxBox to get AI-generated Plankton voice, embark on an exciting voice-over journey, and add a touch of mischief to your content. Get started today!