Are you a fan of "Red Dead Redemption"? Have you ever been captivated by the cowboy figure of John Marston? Now you can bring this fictional character voice to your life! Especially for gamers and enthusiasts, incorporating John Marston AI voice into video games, virtual experiences, and interactive content can enhance the overall atmosphere and make gameplay more engaging.
In this essay, you can know the detailed guide about how to generate John Marston AI voice with top voice generators.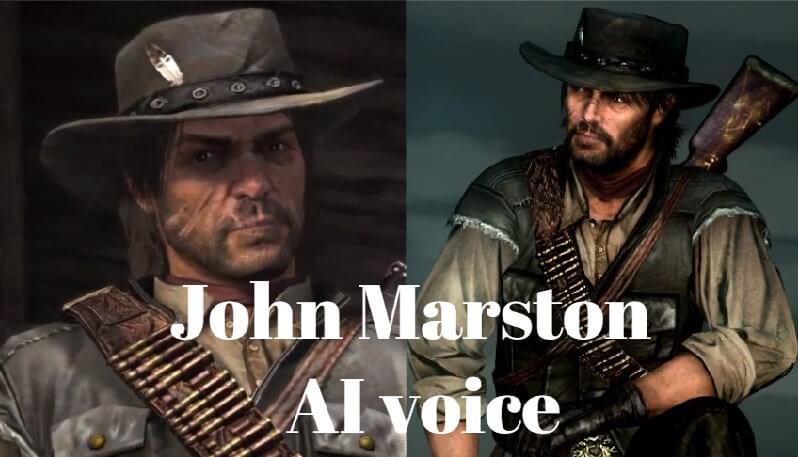 Part 1: Who Is John Marston?
John Marston is a fictional character and the protagonist of the popular video game series "Red Dead Redemption," developed by Rockstar Games. He is a former outlaw and member of the Van der Linde gang, led by Dutch van der Linde. The games are set in the late 19th and early 20th centuries, capturing the end of the Wild West era.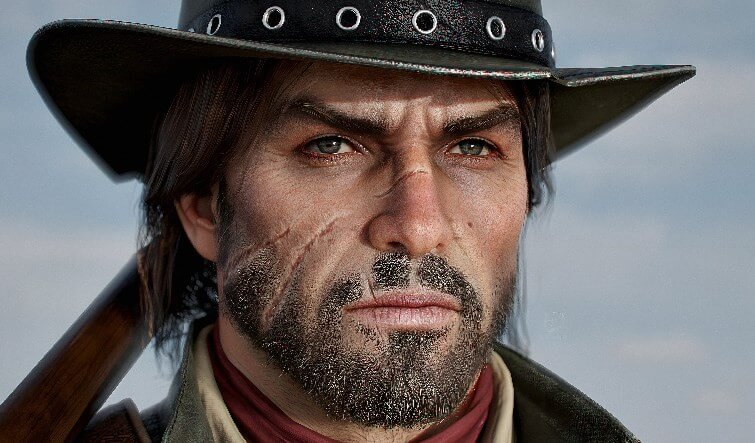 John Marston's story is central to the narrative of the series, as players follow his journey through the American frontier, navigating the challenges of his past and seeking redemption for his past deeds. He is known for his strong sense of morality, complex personality, and his efforts to leave his criminal life behind and provide a better future for his family.
Part 2: The Voice Actor Reveal Behind John Marston
Rob Wiethoff is an American actor best known for his role as the voice actor of John Marston, the main protagonist in the popular video game series Red Dead Redemption. He was born on September 15, 1976, in Seymour, Indiana, USA. Wiethoff's portrayal of John Marston earned him acclaim for his ability to bring depth and authenticity to the character.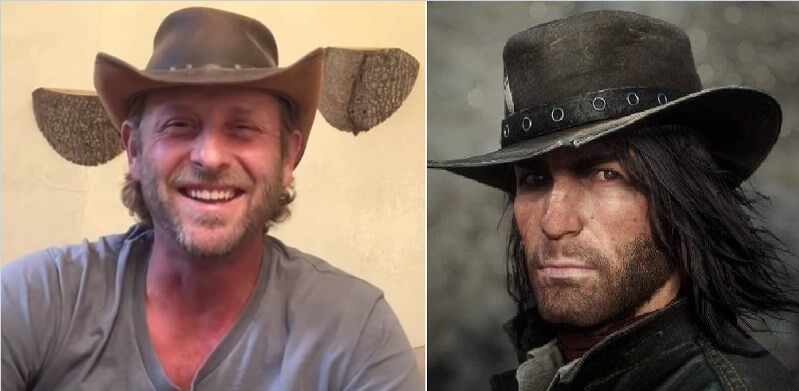 Before his work in the gaming industry, Wiethoff was not a professional actor. He was working as a medical equipment salesman when he was approached for the role of John Marston by the game's developer, Rockstar Games. Wiethoff's performance in the first Red Dead Redemption game was highly praised, making John Marston one of the most memorable and beloved characters in gaming history.
Part 3: Generate John Marston AI Voice Through Popular Voice Generators
Imagine with VoxBox AI voice generator, you have the exciting opportunity to access the voice of John Marston, a rugged cowboy from the beloved video game series "Red Dead Redemption." Isn't it interesting to use his voice having fun interactions with family and friends?
iMyFone VoxBox presents an exciting opportunity to generate the iconic John Marston AI voice effortlessly. As a cutting-edge text-to-speech voice generator, VoxBox enables you to not only create John Marston's rough voice, but also other types of voices including fictit ous characters and real people to your projects.
VoxBox combines most advanced functions about voice generation, which includes voice cloning, text-to-speech, audio editing, voice conversion and more, so you can custom John Marston AI voice according to your preferences and generate his dubbing.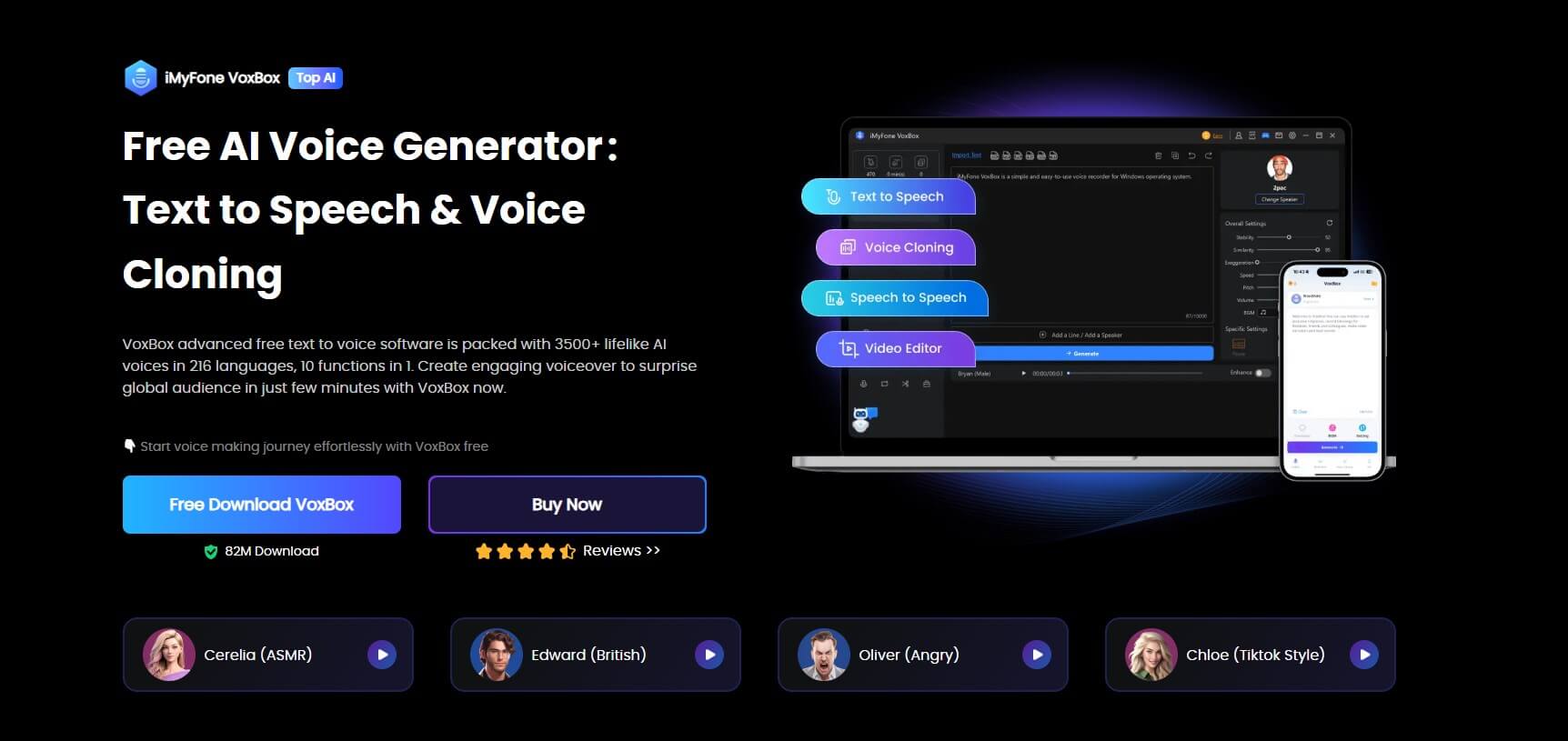 How To Get John Marston AI Voice:
#Step 1: Download and install VoxBox.
#Step 2: Navigate to the "Voice Cloning" section on the left side and access the interface on the far left.Upload your audio and AI will help you clone the voice.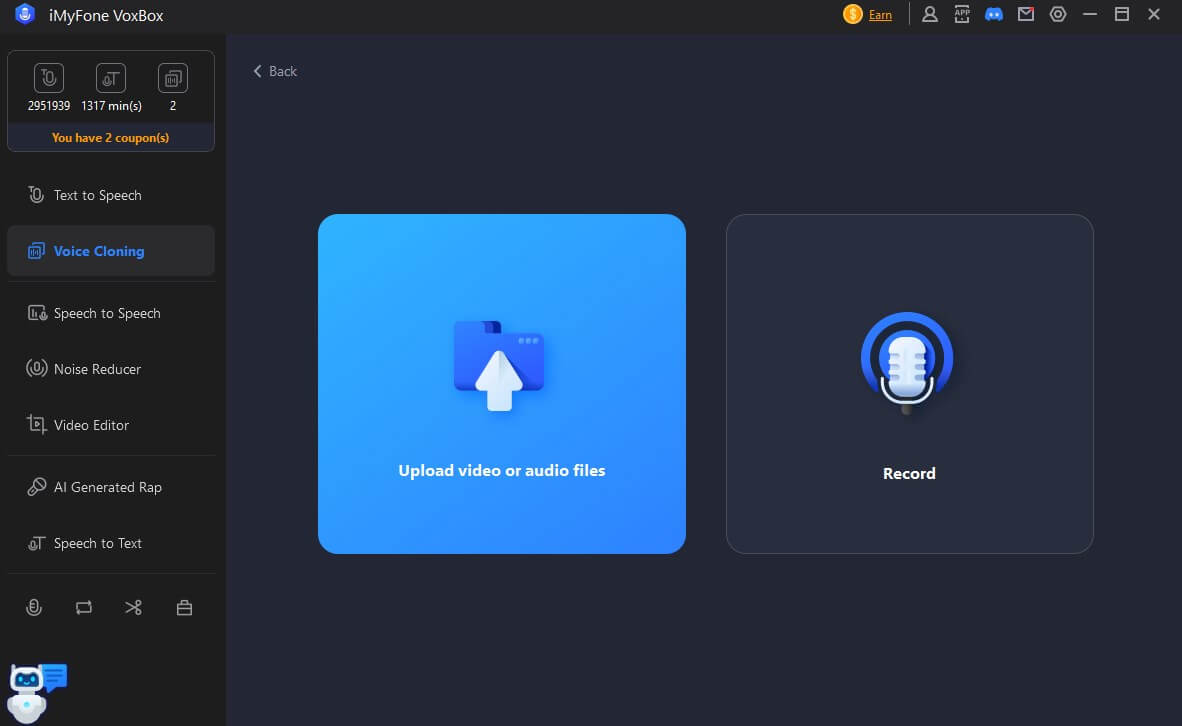 #Step 3: Afterwards, proceed to the "Text to Speech" section, Input your text and create a voiceover.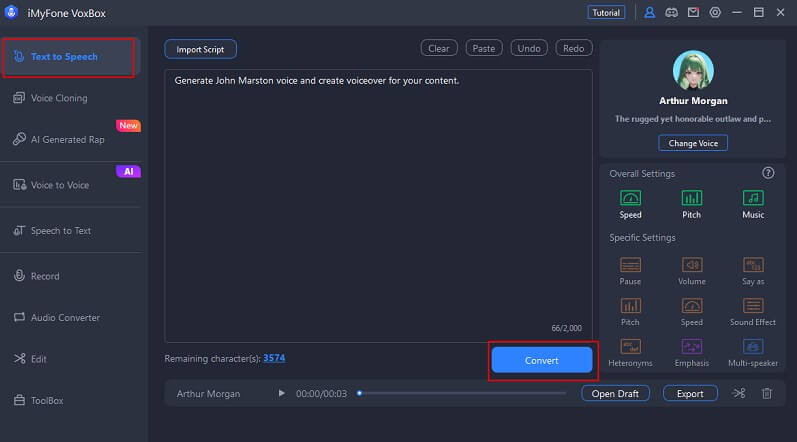 Key Features:
A great many renowned games AI voices such as Project Sekai, Genshin.

Easily clone and custom the natural John Marston voice without complex process.

Personalize your preferred character AI voices from Red Dead Redemption.

2000 available character counts provided for generating virtual role voices like John Marston, Arthur Morgan, etc.

An ideal choice for audiobooks, podcasts, IVR, dubbing, and enhance your gaming experience.

Export the customizable dubs into various formats like Mp3, WAV.
MagicMic voice changer is an innovative software that makes users to instantly transform their voice into the distinct John Marston AI voice in real-time. With its intuitive user interface and compatibility across various operating systems, this online software/app ensures a great experience from any location.
You will experience a wide range of voice-altering possibilities and other unique modifications. By simply selecting your desired effect with a single click, the software swiftly adapts your voice to match the chosen alteration.
A standout feature of the MagicMic John Marston voice changer is its real-time processing capability. This aspect makes it ideal for a variety of applications, such as live performances, voiceovers, and situations that demand instant voice transformation in real-time.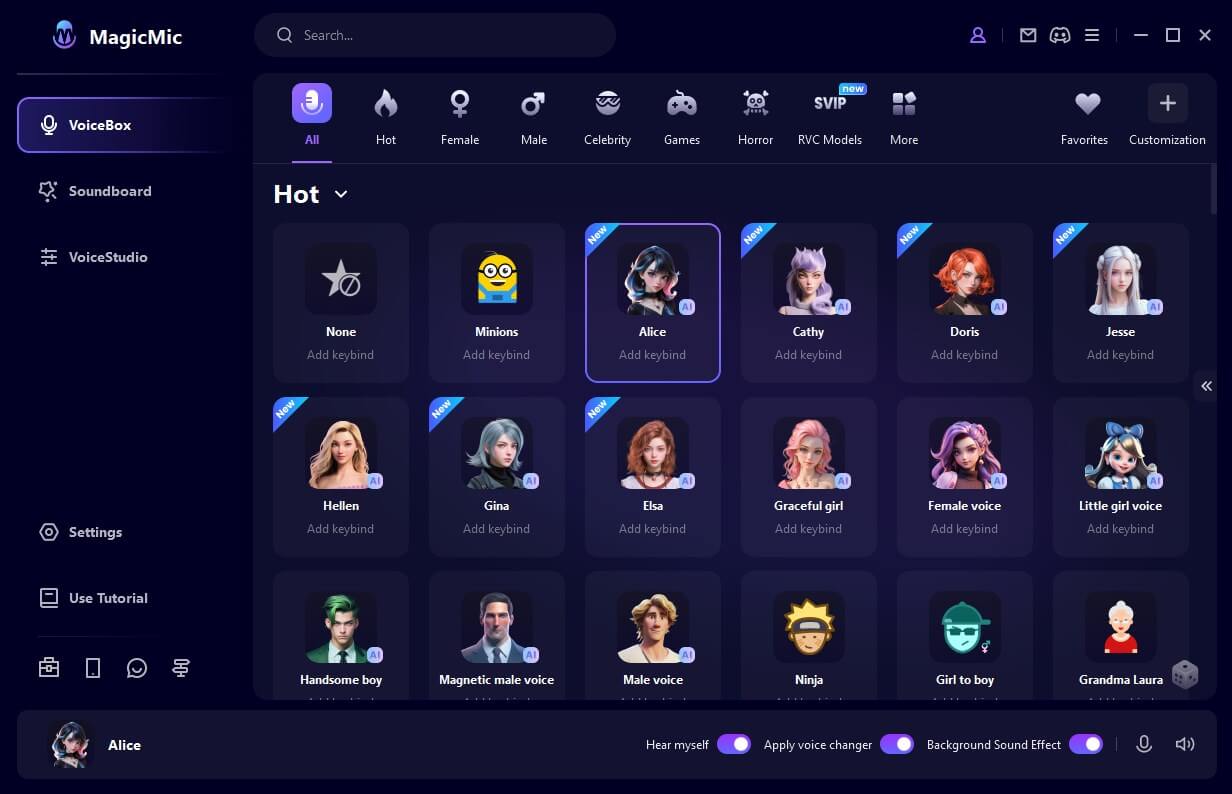 Key Features:
Over 250 voice effects within MagicMic to use when playing games.

Customize audio voices with the recording and editing feature.

Alter the ambience with adjustable background sounds.

Diverse voice effects and immersive background noises.

Navigate effortlessly with the user-friendly and intuitive interface.

Real-time voice transformation during online voice chats with the live voice changer.
Part 3: FAQs about John Marston AI Voice
1. Can I really generate John Marston's AI voice with VoxBox?
Yes, VoxBox offers the ability to generate John Marston's AI voice effortlessly. With advanced AI text-to-speech technology, you can recreate John Marston's iconic voice for various applications.
2. Is it easy to use VoxBox to generate John Marston's AI voice?
VoxBox provides a user-friendly interface and straightforward steps. Just input the text you want to convert into John Marston's voice using the text-to-speech function, or clone your voice using the voice cloning feature.
3. What's the quality of the generated John Marston AI voice?
VoxBox utilizes advanced AI technology to ensure high-quality and realistic AI voices. The generated John Marston AI voice captures the essence of the character's voice for an authentic experience.
4. Are there any additional features apart from generating John Marston's AI voice?
Yes, VoxBox may offer additional features such as text-to-speech for various other AI voices, voice cloning for different characters, and the ability to create rap songs in specific styles.
Conclusion
In conclusion, John Marston's AI voice generator goes beyond mere novelty—it opens up creative possibilities for fans of "Red Dead Redemption" and those seeking to explore unique voice manipulation. VoxBox offers a user-friendly platform to effortlessly access and utilize John Marston's distinctive voice via its multiple functions. Whether you're aiming to create engaging content, or simply enjoy the gaming process, VoxBox is a good solution to solve the problem.