In the ever-evolving world of music and technology, AI voice generator has taken center stage, offering an extraordinary opportunity for fans and musicians alike. This article delves into the fascinating world of AI voice generators and how they can flawlessly emulate the iconic style of the late King Von.
Whether you're a devoted fan, a musician seeking new creative avenues, or simply intrigued by cutting-edge AI technology, this article will provide valuable insights and information, and also walk you through how to get King Von AI voice and AI cover songs.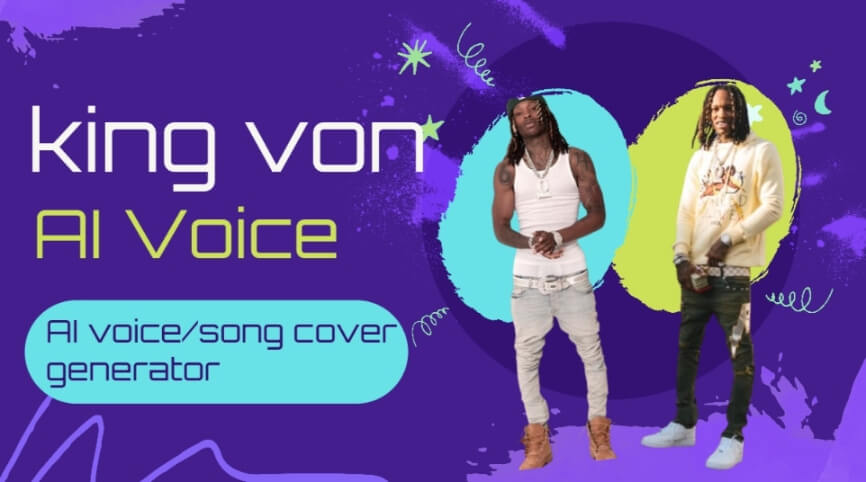 Part 1: Who is King Von?
Before we dive into the world of AI voice generators, let's first acquaint ourselves with the talented rapper Dayvon Daquan Bennett, better known as King Von. Hailing from Chicago, Illinois, King Von made a significant impact on the rap scene with his distinctive style and thought-provoking lyrics.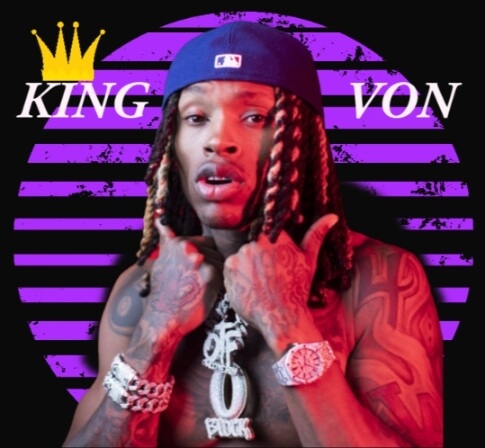 Bennett gained widespread recognition for his singles "Crazy Story" and "Took Her to the O," both reaching the forty-fourth position on the Billboard Hot 100. His studio album "Welcome to O'Block" (2020) also achieved significant success, ranking fifth on the Billboard 200.
Part 2: King Von New Album 2023
The tragic death of Chicago rapper King Von in 2020 marked a significant and pivotal moment in the world of drill music, leaving behind a remarkably talented lyricist. Two years later, his first posthumous album, "What It Means To Be King," was released, followed by the second album titled "Grandson" on July 14.
The lead single, "Heartless," features the classic Von style, accompanied by Detroit's Tee Grizzley. Set to a twinkling beat with hints of a horror movie theme and a jack-in-the-box melody, Von delivers his trademark intense threats, while Grizzley's approach adds a compelling sense of restraint that remains equally formidable.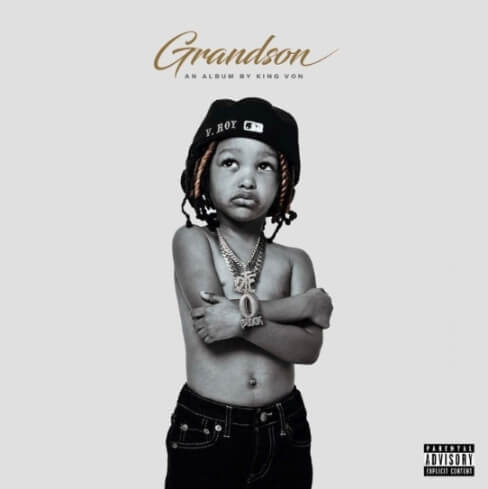 Part 3: How to Get King Von AI Voice Using AI Voice Generator
1) VoxBox -- AI Voice Generator & Voice Clone
VoxBox presents an exceptional opportunity to generate AI voices that perfectly emulate King Von's unmistakable style with its powerful feature of voice cloning. Users can effortlessly tap into the very essence of King Von's exceptional artistry.
Moreover, it allows you to make voiceovers using the voice you cloned, a best choice for content creation. You can also explore other AI voice, including that of celebrities, singers, rappers, anime/game characters, filme characters, and more. We'll take you through the steps of using VoxBox to create a realistic and captivating King Von AI voice, allowing you to explore new creative possibilities.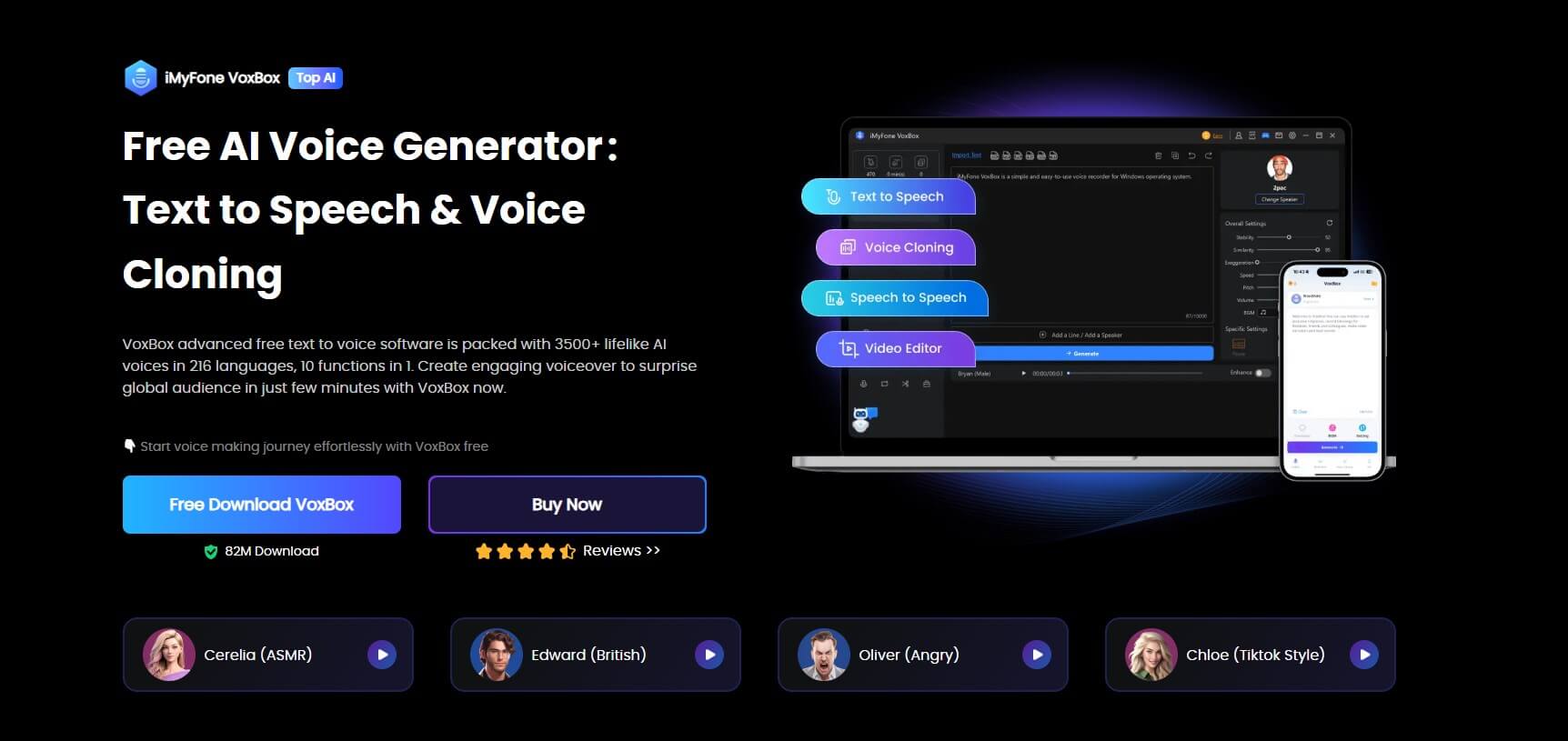 Steps of using VoxBox to Make King Von AI Voice
Step 1: Download & Installation
First, download and install the software, and it is also available on Android and iOS system.
Step 2: Click on "Voice Cloning" & Upload the auto file.
Launch the application and select the "Voice Cloning" feature, and upload King Von's voice file.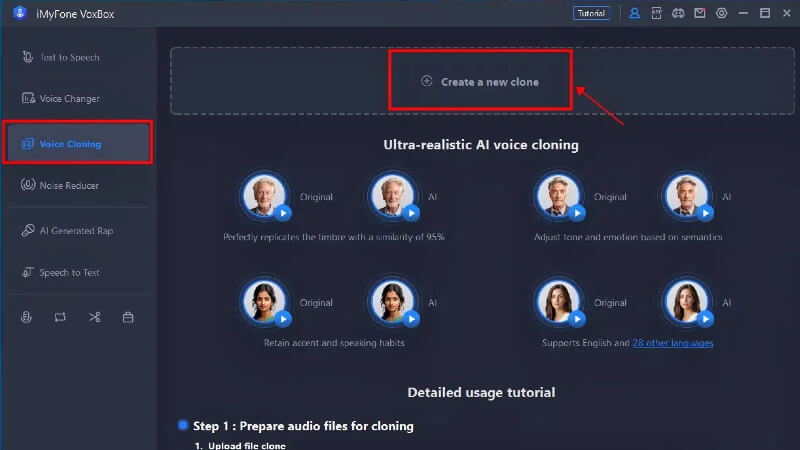 Step 3: Wait a moment, you can get your realistic King Von AI voice
Step 4: If you want to create content using King Von AI voice, you can select "Text to Speech" to choose King Von AI voice you have cloned, and enter texts to make voiceovers.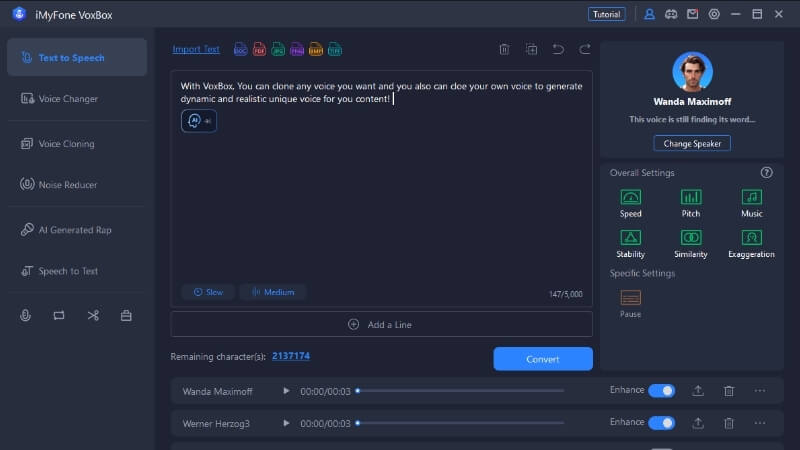 Key Features:
You can create whoever's AI voice you want while catching the essence of their voices.

You are allowed to dub using over 77 languages and 3200+ voice options.

It's more than an AI voice generator, it offers text-to-speech, speech-to-text, voice cloning, conversion, recording, and editing features, all in one to satisfy all your needs.

VoxBox produces high-quality voiceovers that sound natural and realistic, enhancing the overall user experience.

VoxBox delivers swift voice generation and cloning capabilities, saving time for content creators.
2) MusicAI – AI Song Cover Generator
Except for creating voiceovers using King Von AI voice. iMyFone MusicAI, this powerful AI music generator lets you effortlessly create AI cover songs in a single click, including those with King Von's signature voice. Beyond that, it can transform text into music and boasts an extensive selection of AI models, featuring famous singers and celebrities, enabling you to craft AI cover songs with their distinctive voices.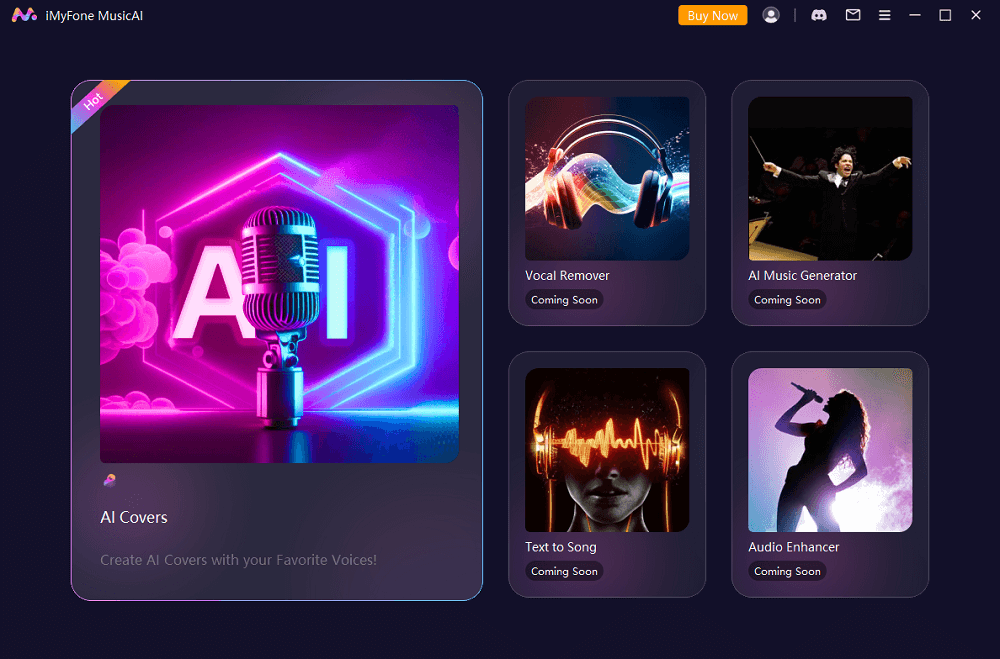 Features:
It offers a vast collection of AI voices for you to make AI cover songs with ease.

It also assists in separating vocals, background music, and instruments, providing greater flexibility and creative control over your music projects.

It's an all-in-one tool, accommodating various needs such as AI cover song generation, text-to-song capabilities, vocal removal, and promising future updates with even more features.

MusicAI allows you to export your cover songs in various formats, including WAV, MP3, OGG, and more

The AI-generated cover songs produced by MusicAI boast high-quality audio, ensuring an impressive and professional result.
Part 4: Best King Von Songs
Dayvon Daquan Bennett, professionally known as King Von, was a highly talented American rapper and songwriter hailing from Chicago, Illinois.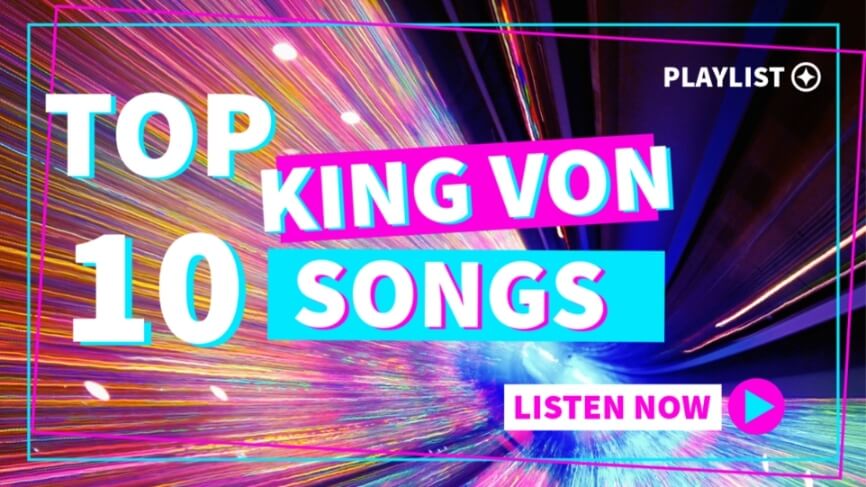 Without any delay, here are the top 10 tracks of all time by King Von:
1.Took Her To The O
2.Crazy Story, Pt. 3
3.Crazy Story
4.Don't Play That
5.Robberies
6.Still Trappin'
7.Armed & Dangerous
8.Ride
9.Back Again (feat. Lil Durk)
10.Crazy Story - Remix
Part 5: Hot FAQs About NBA Youngboy AI Voice
Can I use King Von's AI voice for commercial projects?
Yes, you can use King Von's AI voice for commercial purposes, as long as you have obtained the necessary licensing rights from the AI voice generator provider.
How accurate is the King Von AI voice in emulating his unique style?
The King Von AI voice is designed to closely emulate his distinctive vocal style, providing an accurate representation of his signature flow and delivery.
Can I use the King Von AI voice for rap covers or remixes?
Absolutely! The King Von AI voice can be used for various creative projects, including rap covers, remixes, and more, allowing you to explore new and exciting musical possibilities.
Conclusion

In conclusion, the world of AI voice generation offers a unique and captivating experience for fans, musicians, and music enthusiasts. Through the remarkable AI voice generator and AI cover song generator like VoxBox and MusicAI, users can now replicate King Von's exceptional style and flow, allowing his legacy to live on through innovative music creations.
Whether you're a devoted fan or a curious music lover, it's time to experience the magic of King Von AI voice. Start your creative journey today and download VoxBox to discover the unparalleled world of AI voice generation.