As we can know, an AI voice generator is helpful for generating an voice of Elmo as it allows you to manipulate specific voice characteristics to create an authentic and consistent sound. Trying to imitate Elmo voice manually can be challenging, but a voice generator can help achieve a more accurate and efficient result.
If you want to have fun with your kids by making Elmo text to speech conversions, VoxBox, the best Elmo voice generator,has got you covered! This Elmo text to speech voice generator enables you to turn any typed text into the voice of the forever-loved Elmo! Hop inside to explore more!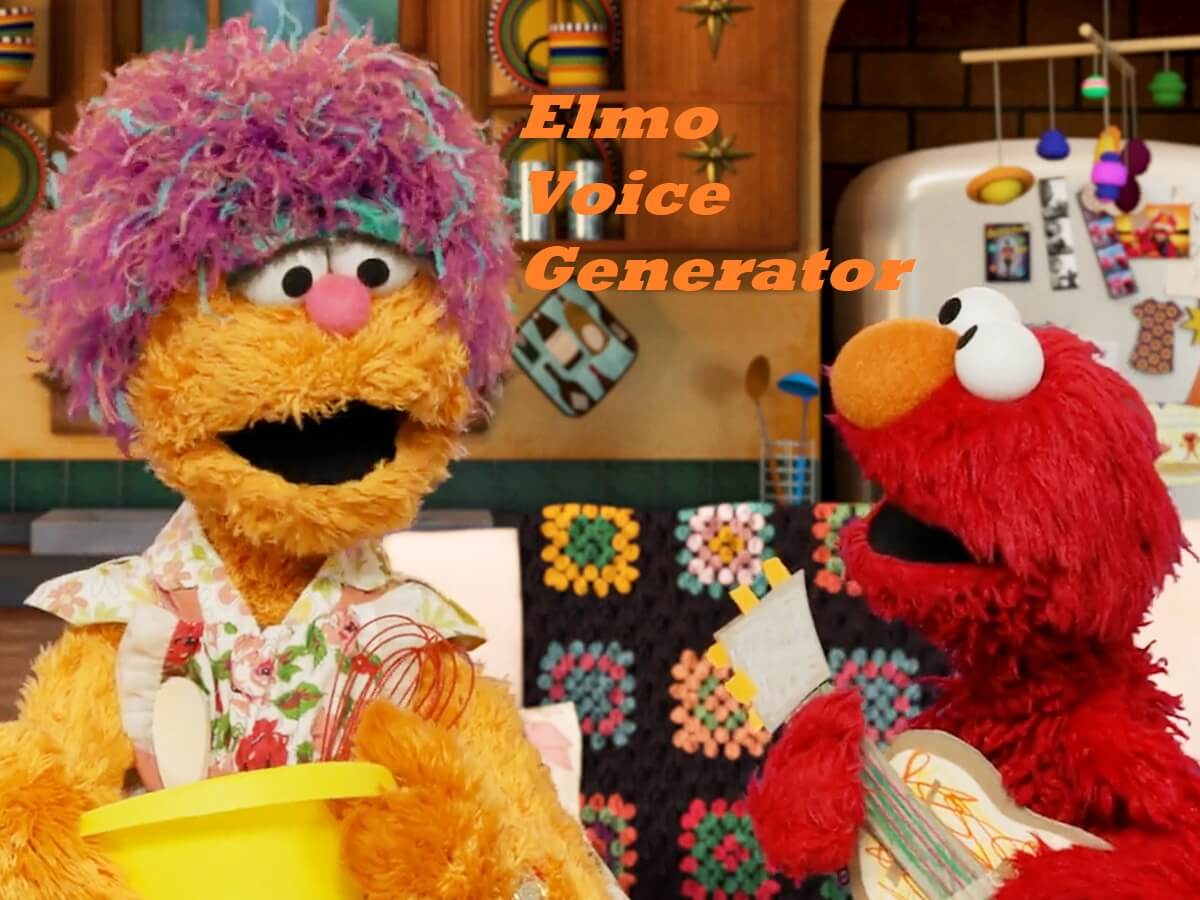 Listen to Elmo AI Voice for free using iMyFone Voxbox down below!

Try it Free
Part 1: Who is Elmo and Who Voices Elmo?
For more than 30 years, the adorable little red monster has played a significant role on Sesame Street. This cute red monster has bright red fur and an orange nose. Elmo first appeared as a generic puppet in the early 1970s, then as a background figure, and finally as a talking character in the late 1970s and early 1980s. When Kevin Clash took over as Elmo's voice actor and puppeteer in 1984, his popularity skyrocketed.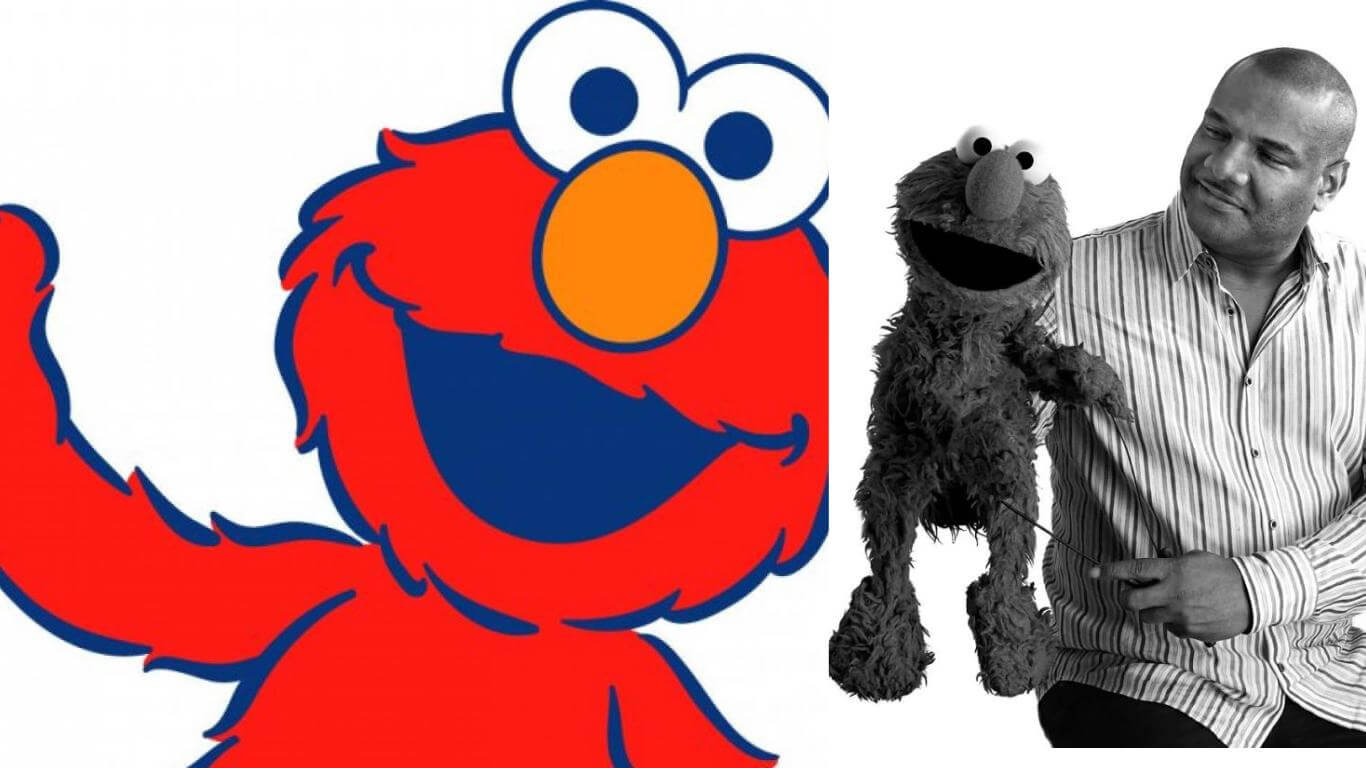 Elmo is a beloved character on Sesame Street known for his friendly and enthusiastic personality, love of music, fear of clowns, and anxiety around loud objects. He has a large family and keeps a pet fish named Dorothy. In 2010, Elmo testified before Congress to ask for funding for music education initiatives.
Part 2:How to Use Elmo Text to Speech Voice with VoxBox?
Here is all you need to know about using the VoxBox to generate voice Elmo!
With VoxBox, you don't need to hire voice specialists, as you can do so on your own in simple and easy steps. This multi-feature boasting Elmo voice generator has lifelike voice effects of as many as 3200+. Hop on below to learn about some of its other noteworthy features.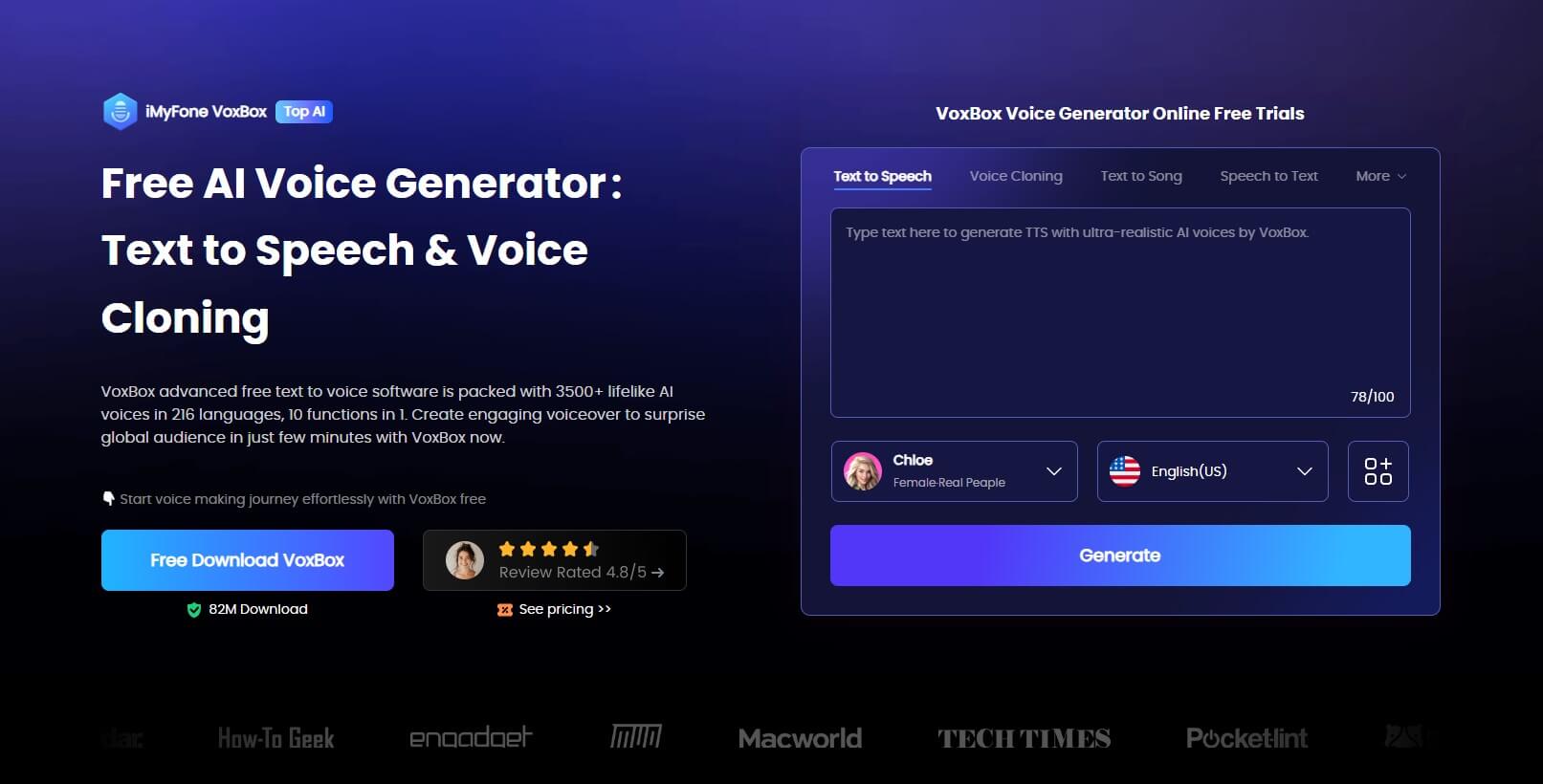 Steps to Use
Here is how you can use VoxBox to generate everyone's favorite voice for Elmo!
Step #1: Visit Voxbox's official website to download and install the software.
Try it Free
Step #2: Hit the Text to Speech option in the left bar, input the content and choose Elmo voice.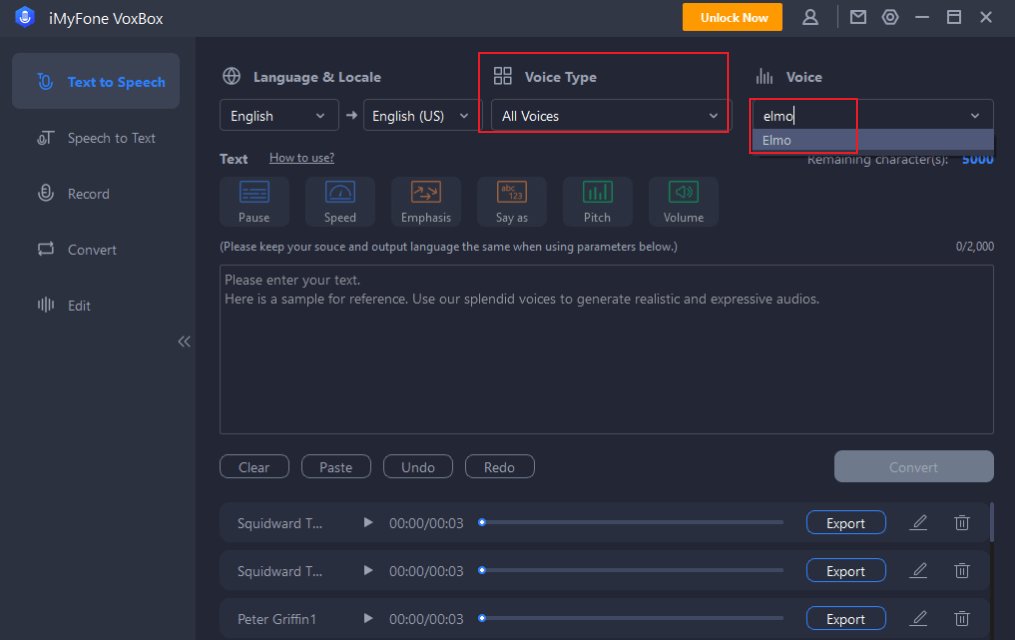 Step #3: Once you are satisfied, edit audio files to make them more realistic and export them in your desired formats.
Key Features:
Its supports over 46 languages, including English, Spanish, French, Chinese, German, and more.

100+ accents like British accent, Russian accent you can use in your audio.

It's pretty simple to use and has an impressive, easy-to-navigate interface.

Using it, you can add different sound effects by creating a voice-over narration.

It supports multiple input and output file formats, including MP3 and WAV.
Besides text to speech and speech to text functions, it also allows users to convert, record, and edit voices.
Pros:

Used widely for educational, business, etc., purposes.

Comes with a 30-day money-back guarantee.

100% secure to use and is trusted and used by millions of users.
Cons:

Only the desktop version is available.
Watch this video to learn more about the Best Elmo Text to Speech Voice Generator iMyFone VoxBox:
Part 3: FAQs about Elmo Voice Generator
1. How Can I Make Voice of Elmo on PC?
Thanks to the Elmo voice changers, anyone can now sound just like Elmo. Out of the several options available out there, the best one to choose from is the iMyFone VoxBox. Follow the guidelines detailed above to learn how you can do so.
2. How to Make Elmo's TTS Voice on TikTok?
Follow the steps below to male Elmo's text to speech voice on TikTok.
· Create or post a TikTok video.
· In the right-hand editing menu, select text, then enter your caption.
· Then choose Text-to-speech by tapping on your text.
· Select the voice you feel most fits by perusing all available selections, then tap Done.
3. Can I Make Elmo's Voice for My Video?
Yes, you can make voice Elmo for your video with iMyFone VoxBox. Besides making voice, you can also edit it to fit your video best.
Conclusion
That was all about the Elmo text to speech conversion and the best Elmo voice generator– VoxBox. We call it best for its ultimate support for multiple languages, lifelike voice effects, output and input formats, and more.
If you want to create Elmo AI voice for entertainment or other purposes, come and download
iMyFone VoxBox
for free below!
Try it Free