Do you want to know about the best OverWatch voice changer?Overwatch is a fascinating gaming website that allows you to communicate with your friends. You can explore brilliant features using OverWatch.
One of its most prominent features is its ability to enable you to convert your voice into any character's voice. But for this to happen, you'll need to acquire a voice changer. A good voice changer will ensure you enjoy what you've been looking for.In this article, we've come up with some of the most popular voice changers for Overwatch. Let's begin it.
Best Overwatch Voice Changer for Desktop
Let's explore some prolific voice changers.
1. MagicMic
If you're looking for an Overwatch voice changer, iMyFone MagicMic is an ideal solution for you. Due to its fantastic abilities, it can create great content for you. By providing flawless and quality services, it sets apart all other voice changers at present.
By offering some stunning voice changer effects, Magic Voice aims to satisfy its client in every aspect. Above all, its user interface is what we're also excited about. It offers a user-friendly and professional interface, making it one of the best voice changers in the current times.
Watch this video to learn more about MagicMic Voice Changer:
Features
MagicMic offers some courageous voice-changing effects, including Monster, Woman to Man, Alien, Robot, Monster, Chipmunks, Devil, and Minions.

MagicMic supports gaming steam, including Overwatch, WOW, PUBG, LOL, Overwatch, CSGO, Second Life, and Fortnite.

MagicMic possesses compatibility with Zoom, Skype, and Discord; if you're looking for a live stream, you can use MagicMic in Streamlabs, Xsplit, and Twitch.
Pros:

Easy to use interface on both Window and Mac systems

Offers 100+ gorgeous voice effects and 500+ sound effects and voice memes to choose from

Serve your purpose better than you think

Voice changing filters and sound effects can be controlled with keybinds.
Steps of changing voice in MagicMic
Step 1: Launch MagicMic
Step 2: Select Voice Changer Virtual Audio Device (WDM) as audio input.
Step 3: Select the voices you want to use in the game.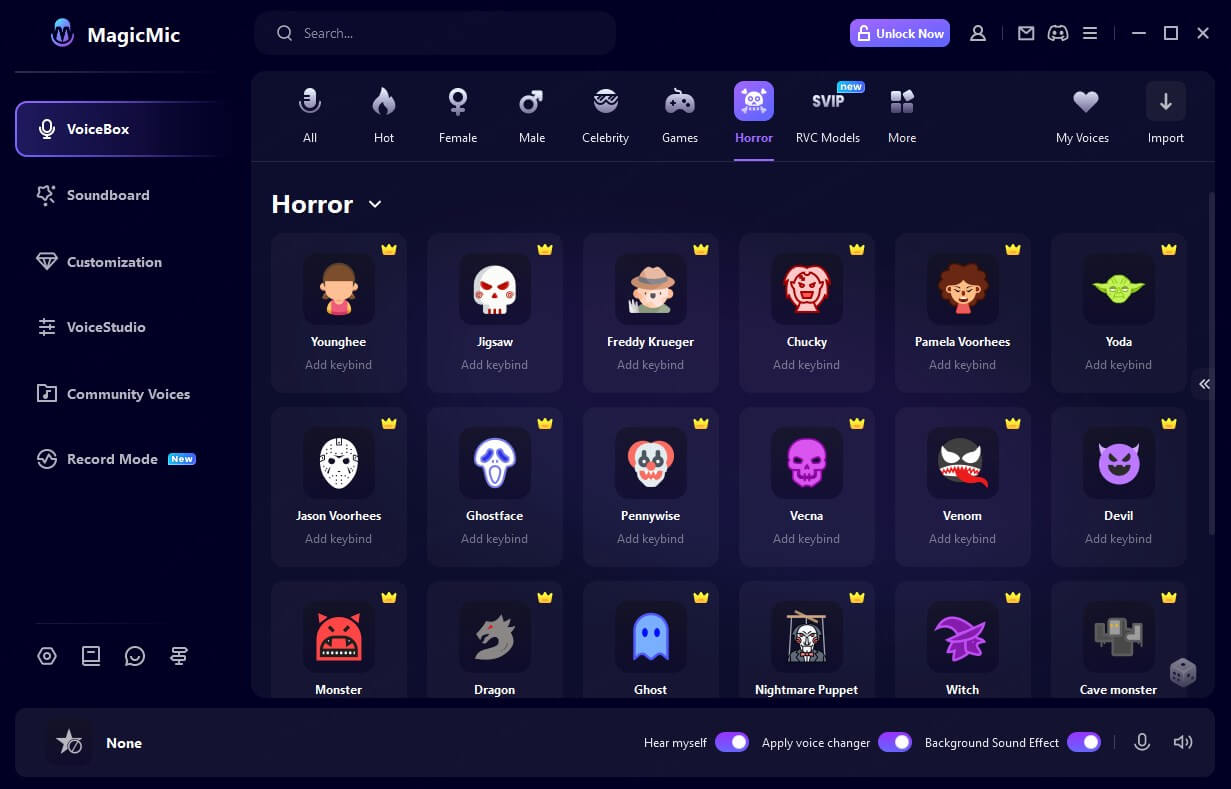 Step 4: Go to Overwatch voice setting
Go to Overwatch voice setting and choose the MagicMic voice changer virtual device as microphone. Then you can change voice on Overwatch now.
Morphvox is another huge voice changer that possesses the ability to offer remarkable voice-changing services. It has come a long way in converting your voice into any character you want.
The best thing about it is that Morphvox looks to keep on evolving with each passing day. You can also add background music when interacting with your family members and friends online using this tool.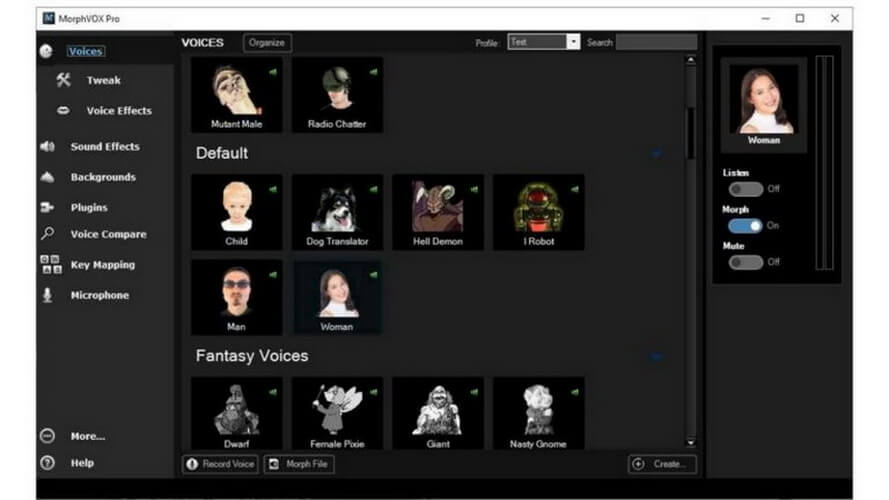 Features
Morphvox offers tons of high-quality audio effects to choose from.

You can dispatch any sound effect with quick keys.

It supports multiple online streaming websites.
Pros:

Morphvox is the best thing to happen for online gamers because it can add a bit of flavor to their experience.

It offers intuitive and countless voice effects to explore.
Voicemod is a great voice changer for Overwatch providing scintillating services to its users. It can convert your voice into anime, reboot, girl, and spacemen voice in a flash. It allows you to change your voice in real-time.
You'll get 42 voice effect options to choose from, but the free version only offers seven free effects. Using this excellent software, you can create funny, scary, and creative content with ease.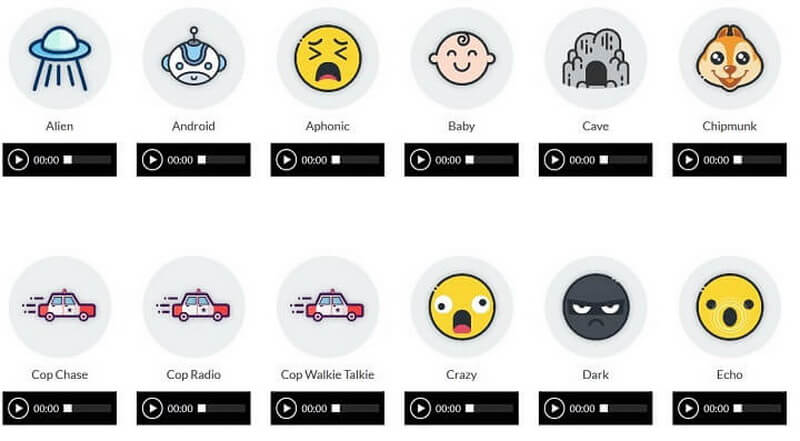 Features
It allows you to change your voice effortlessly.

Since it supports multiple calling applications and streaming websites, Voicemod is a multidimensional tool.

It offers 42 voice options for the premium version and seven voice effects for free, along with distortion voice effects.

Using this tool, you can record your voice in WAV or MP3 format.

Voicemod allows you to change voice in real-time.
Pros:

Ability to convert any character's voice into the female, reboot, and ghost character

Easy to use

Voicemod is a prolific Overwatch voice changer that can create exciting content for you.
Also Read:
Voice Changer for Google Meet >>
How to Use Voice Changer in OverWatch
A lot of questions have been asked about the ways to use a voice changer in OverWatch. We can assure you one thing that it's not difficult to change voice in OverWatch using a voice changer. You only need to take care of some essential steps to get your job done.
Let's explore those steps.
Steps of using a Voice Changer on OverWatch
Step 1: Install Voice Changer
To change your voice on Overwatch, the first step you need to follow is to search for an appropriate voice changer. After finding it, download it on your desktop and install it straight away.
Step 2: Open Voice Changer
Now, you should look to launch the voice you've downloaded.
Step 3: Open Settings
Choose input audio and output input after opening your settings
Step 4: Save Settings
Now, you need to save your settings and navigate to the home screen.
Step 5: Select an appropriate voice effect
In this phase, your task is to look for a good voice-changing effect and select it.
Step 6: Launch Overwatch
After selecting a voice-changing effect, you need to open OverWatch on your device.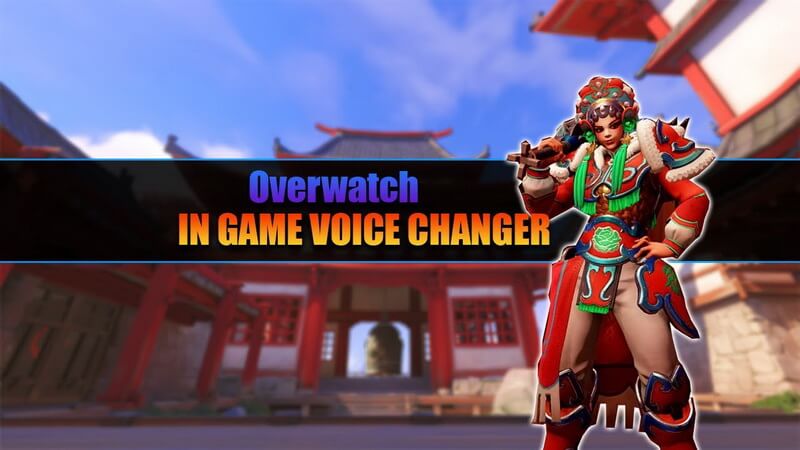 Step 7: Check your results
After changing a voice effect on a voice changer, you can now see your voice is changed. Now, you see a complete change in your voice pitch when you speak.
FAQs about OverWatch Voice Changer
1. How to adjust in-game audio settings on OverWatch
If you want to know how to adjust in-game audio settings on OverWatch, you must follow these simple guidelines.
Let's get started.
Step 1: Open OverWatch
After opening OverWatch, Press on Options > Sound
Step 2: Turn up Speakers
Now, you'll need to turn up both speaker and microphone sound to an audible level.
Step 3: Auto Join
In this step, you need to ensure Team Voice Chat, and Group Voice Chat options are eligible to auto-join. You can adjust the settings according to your preferences.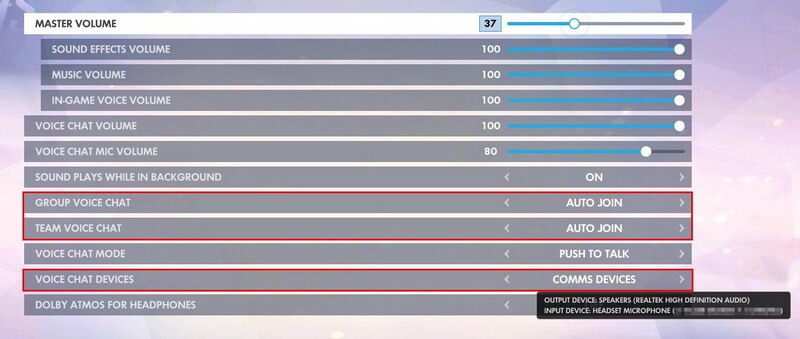 2. Which voice changer is best for Overwatch?
Since many people use the OverWatch platform, everybody wants to know about the best voice changer for Overwatch. Well, it's a pretty long list that comes to our mind when we think about selecting a voice changer for Overwatch.
Many voice changers like Voicemod and Morphvox possess extraordinary abilities to serve your purpose quicker than you think.
But the stand-out voice changer for us would be MagicMic Voice changer. Due to its flawless interface and remarkable qualities, you can change your voice on OverWatch effortlessly.
Final Words
To pick a worthy voice changer for Overwatch, you need to think twice about the value that a particular voice changer adds to your cause. We've mentioned three scintillating voice changers that can serve your purpose gracefully.
All the applications offer incredible services, but iMyFone MagicMic is best compared to the other two. It provides more qualitative and fantastic benefits to its users. We recommend this voice changer to you. If you find a chance to avail the services of MagicMic, grab your chance without a second invitation.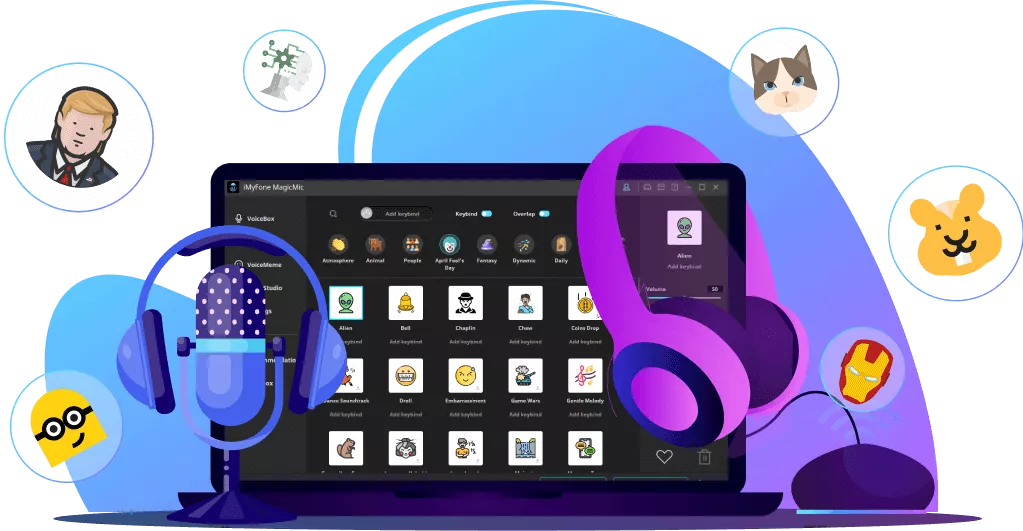 100+ Voice effects for one-click voice changing in real-time.
Huge library with 300+ Voice Effects and 150+ Voice Memes.
Sound emulator in games, live, chatting, online classes, and more.
Voice recording and audio voice changing is supported.
Voice studio lets you create any voice you like.