Are you a die-hard fan of Overwatch? Do you want to get Ramattra AI voice for real-time voice change or text to speech to fresh up your content creation, gaming and streaming experience? If yes, read on, you will find the best solution!
In this article, we delve into the world of Ramattra, explore the voice behind the character, and provide you with the best Ramattra voice changer to get Ramattra's voice for various applications and entertainment.
Let's dive right in!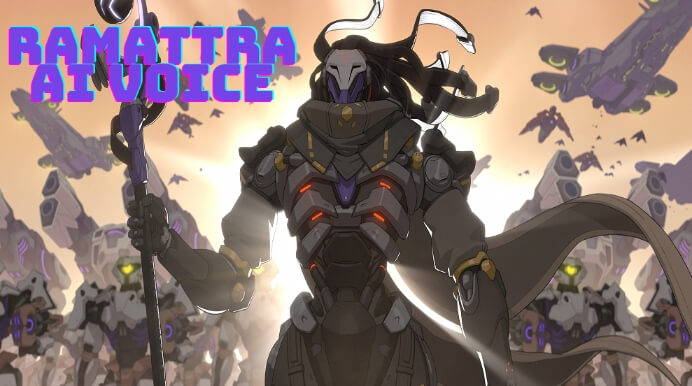 Part 1: Basic Info about Ramattra in Overwatch
Ramattra is the 36th Tank hero in Overwatch 2, introduced on December 6, 2022. He possesses a dual-form, with his omnic form using a staff to protect teammates and his Nemesis form transforming into a formidable threat for the enemy team.
Originally created during the Omnic Crisis, Ramattra embarked on a pilgrimage to the Shambali Monastery, seeking coexistence with humanity. Despite his efforts, he grew disillusioned with the mission of peace and saw the need for action.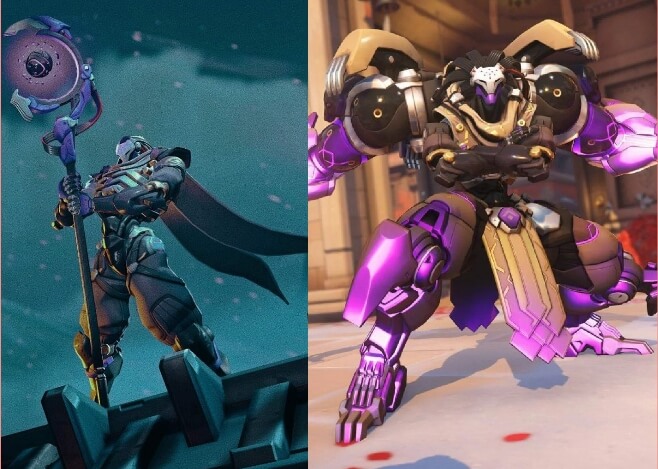 Part 2: Ramattra Voice Actor
Ramon Tikaram is the voice actor for Ramattra in Overwatch 2. He is a British actor known for roles in TV series like "This Life," "EastEnders," "Fortitude," "Pennyworth," and "Brassic," as well as appearances in films such as "Mischief Night" and "Endgame."
Born on May 16, 1967, Tikaram grew up in various locations due to his father's British Army service and later pursued his passion for acting after studying English at the University of Kent.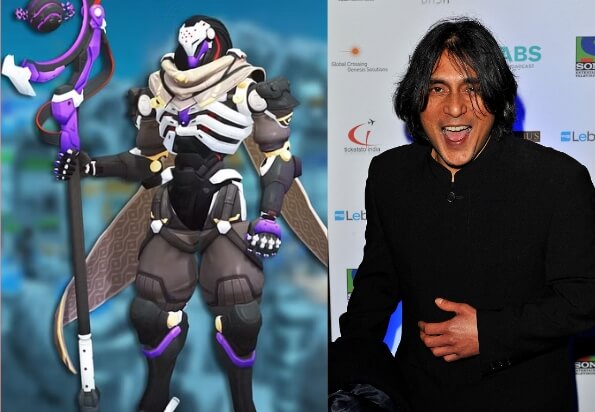 Part 3: Free Get Ramattra AI Voice for Voice Change and TTS
1. MagicMic - Ramattra Voice Changer
MagicMic enables you to replicate the authentic Ramattra AI voice for live interactions, streaming, and gaming. Beyond Ramattra, it offers access to numerous voices, including famous characters and celebrities.
With 225+ AI voice filters, 600+ voice effects, 200+ voice memes, and a robust voice cloning feature, you can effortlessly transform your voice into various personas.
Enhance your online gaming, streaming, and communication on platforms like Discord, Zoom, and Twitch with MagicMic's captivating features.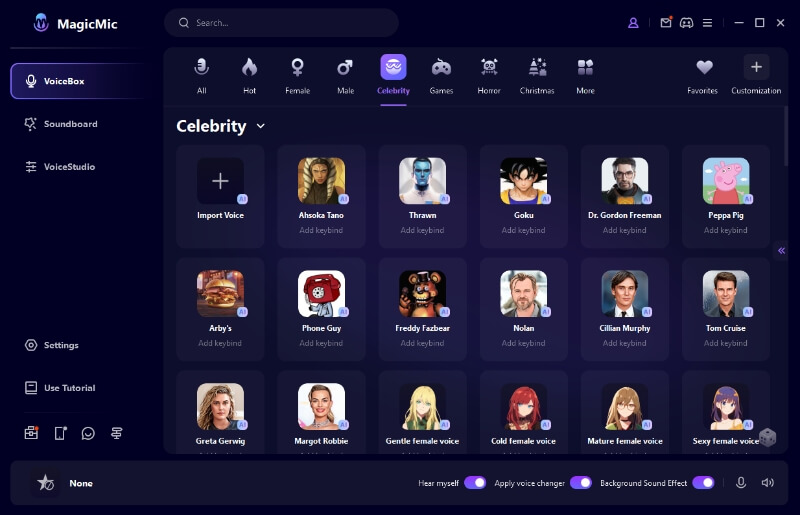 Key Features:
Create diverse voices, including Ramattra AI voice, with voice cloning.

Access 225+ AI voices for real-time chats and gaming.

Elevate your creative content using 600+ voice effects and 200+ voice memes.

Capture and enhance audio files effortlessly.

Customize your voice with adjustable settings.

Seamlessly integrate with platforms like Discord, Fortnite, Valorant, Zoom, Twitch, and more.
How Generate Ramattra AI Voice in MagicMic:
Step 1: Download and Launch this Application
Step 2: Configuration
Enable "Apply Voice Changer" for immediate voice change, and activate "Hear myself"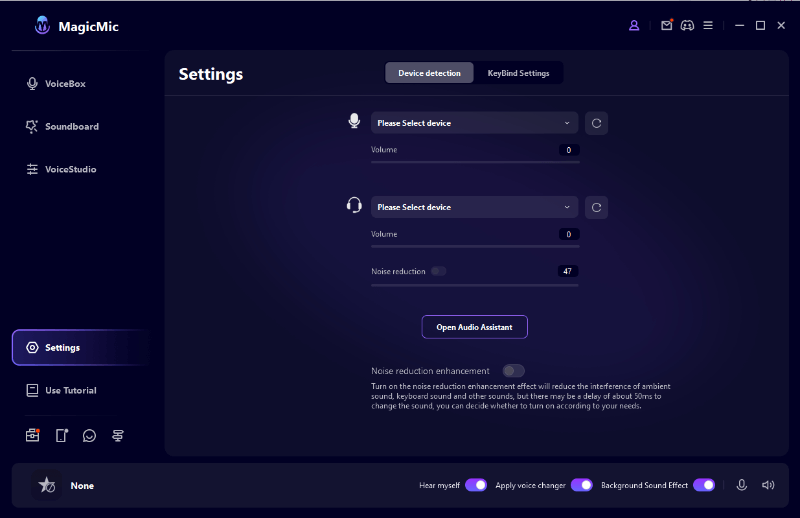 Step 3: Audio Device Selection
Opt for the Voice Changer Virtual Audio Device as your app's input.
Step 4: Get/Generate Voices or Effects
Choose Ramattra's voice or any other desired voice, set up keybinds for smooth effect transitions, and create his iconic voice by uploading an audio file featuring his voice.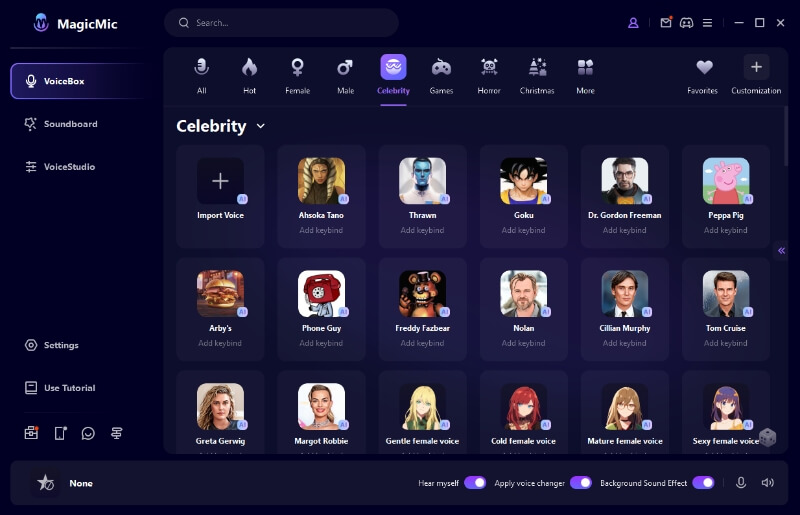 2. VoxBox - Ramattra Voice Generator
VoxBox stands as the premier Ramattra voice generator for text-to-speech, enabling text conversion into his unique voice. Additionally, it offers a range of character voices from various fictional universes and supports dubbing in over 77 languages.
Moreover, VoxBox's voice cloning feature simplifies voice acquisition, requiring only the upload of audio files featuring the desired voice.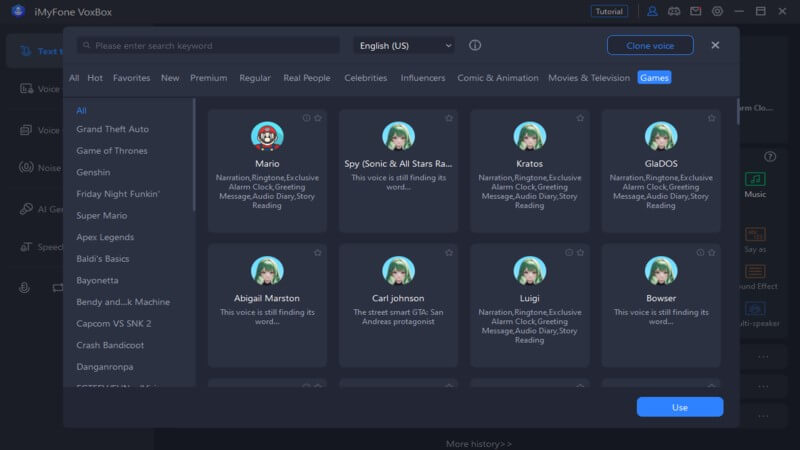 Key Features:
Access 2000+ free character voices for text-to-speech.

Achieve advanced voice cloning for audiobooks, podcasts, content creation, and gaming.

Select from3200+ voices in 77+ languages.

Utilize all-in-one features: text-to-speech, speech-to-text, recording, editing, and audio conversion.

Save voiceovers in various formats, including MP3, WAV, Ogg, for added versatility.
Part 4: FAQs About Ramattra AI Voice 2023
1. What is Ramattra AI Voice?
Ramattra AI Voice refers to a synthesized voice that replicates the speech patterns and tone of Ramattra, a character in Overwatch 2.
2. What can I use Ramattra AI Voice for?
Ramattra AI Voice can be used for various purposes, including content creation for videos, podcasts, gaming, or simply for entertainment.
3. Can I change my voice into Ramattra voice in real time?
Yes, you can achieve that using Ramattra voice changer, and all you need to do is to choose the voice, and speak directly to sound like him.
Conclusion
As a gamer, content creator, or entertainment enthusiast, the allure of Ramattra AI Voice is hard to resist.
With MagicMic and VoxBox, you can bring Ramattra's voice to life and explore endless possibilities in gaming, streaming, and content creation.
Don't miss out on the opportunity to transform your voice and elevate your online presence.