Apex Legends is a popular battle royale game that has taken the gaming world by storm. With its unique characters and engaging gameplay, it has quickly become a fan favorite. One of the most intriguing aspects of the game is the voices of the characters. The Apex Legends AI voice generator has been a topic of discussion among gamers, as it allows players to create their own unique voice lines.
In this article, we will explore the fascinating Apex Legends AI Voice and how to get Apex Legends Soundboard for fun.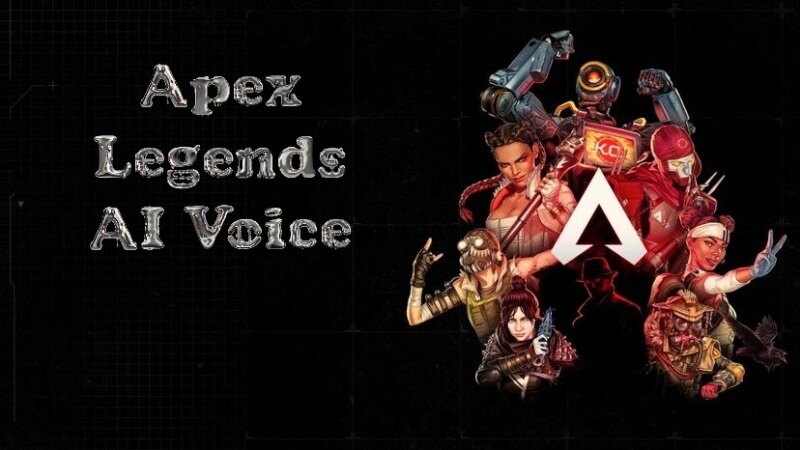 Part 1: Apex Legends Voice Actors: Behind the Characters
Apex Legends Catalyst Voice Actor
Meli Grant is the voice of Catalyst in Apex Legends, and Hiroko Kiso is the Japanese voice.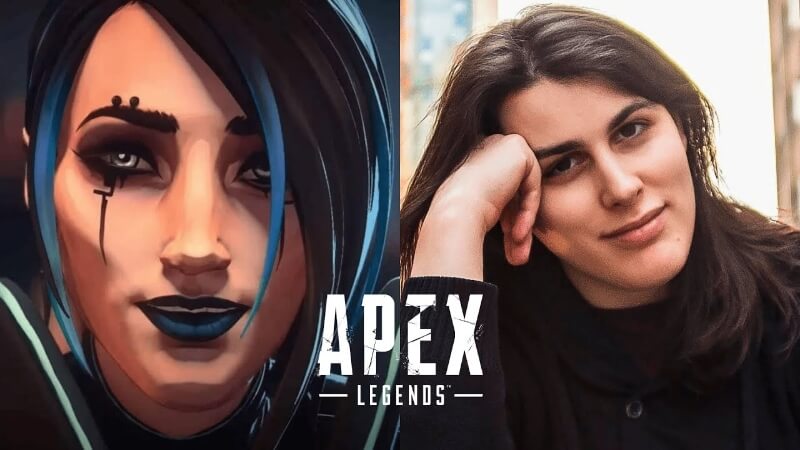 Apex Legends Mirage Voice Actor
Roger Craig Smith is the voice of Mirage in Apex Legends, and Hidenori Takahashi is the Japanese voice.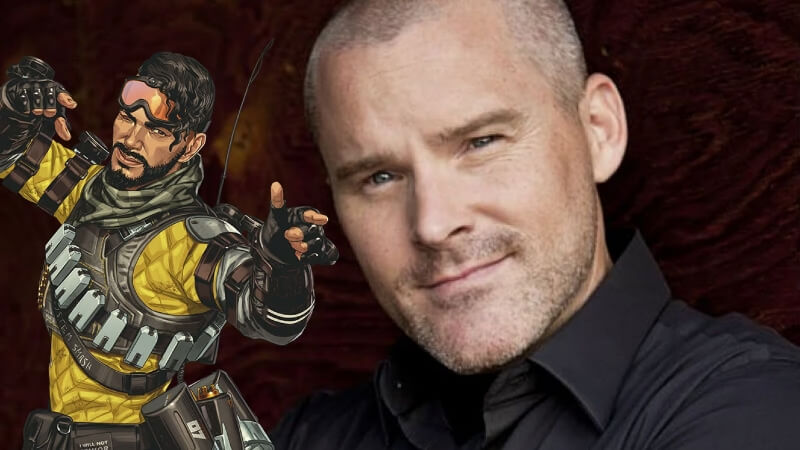 Apex Legends Valkyrie Voice Actor
Erika Ishii is the voice of Valkyrie in Apex Legends, and Mari Doi is the Japanese voice.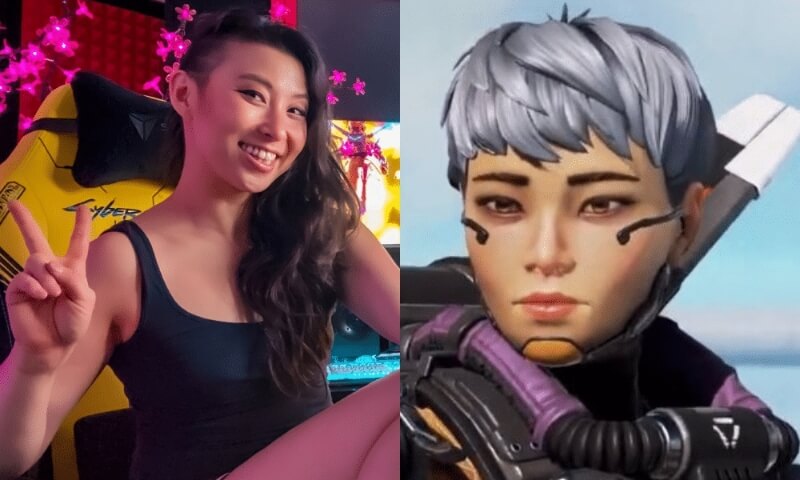 Apex Legends Vantage Voice Actor
Natalie Canizares is the voice of Vantage in Apex Legends.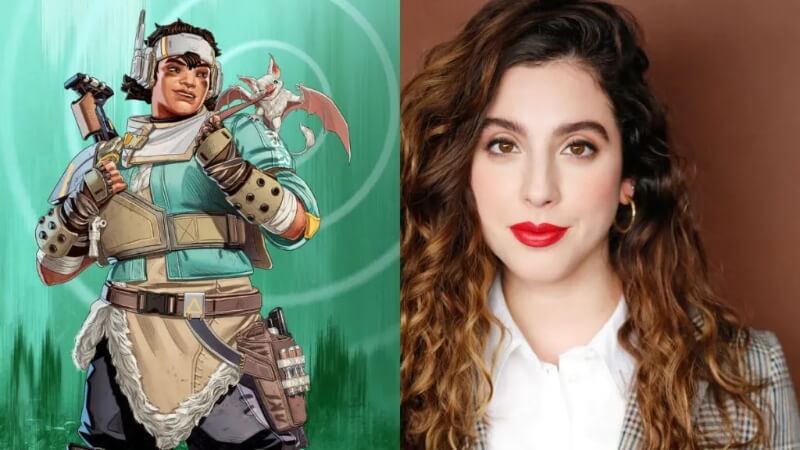 Ballistic Apex Legends Voice Actor
Robin Atkin Downes is the voice of Ballistic in Apex Legends.
Part 2: How to Get Apex Legends AI Voice with Voice Generator?
Magicmic is a real-time AI voice changer that offers a wide range of 600+soundboards and 225+ voice effects for gamers. Magicmic offers a variety of Apex Legends soundboards, allowing players to access different character voice lines and sound effects. This can be used to create distractions for opponents or to improve gameplay by using sound cues to your advantage.
Key features of MagicMic
Apex Legends AI Voice Generator
It offers 250+voice filters, 600+ sound effects, 200+ voice memes, including Apex Legends, Titanfall 2, Fortnite, PlayerUnknown's Battlegrounds (PUBG), and Call of Duty, Overwatch, Global Offensive (CS:GO) and more.

Real-time voice changer for instant feedback during gameplay.

Customizable hotkeys for quick access to voice effects.

Compatible with various communication platforms such as Discord, Skype, and more.

Low CPU usage for smooth performance during gaming sessions.

Easy to install and use with a user-friendly interface.

It provides many characters' voice in Apex Legends like Catalyst, Mirage, Valkyrie, Vantage, Ballistic, Wraith and more.
Pros:

Wide range of voice effects for fun and unique gameplay.

Allows users to create and save their own voice effect presets.

Offers a free trial version for users to try out before purchasing.

Provides regular updates with new voice effects and features.
Cons:

It's a new product in market
How to Get Apex Legends AI Voice?
Step 1: Download and Launch
To enjoy a seamless experience, download, install, and open the MagicMic software, then sign in with your email.
Step 2: Configure Input and Program Settings
To configure the program, select your main microphone as the input, turn on "Apply Voice Changer," and activate "Hear Myself" for real-time voice modification.
Step 3: Select the MagicMic Virtual Audio Device
Choose Voice Changer Virtual Audio Device as the input in your preferred app to integrate your modified voice seamlessly.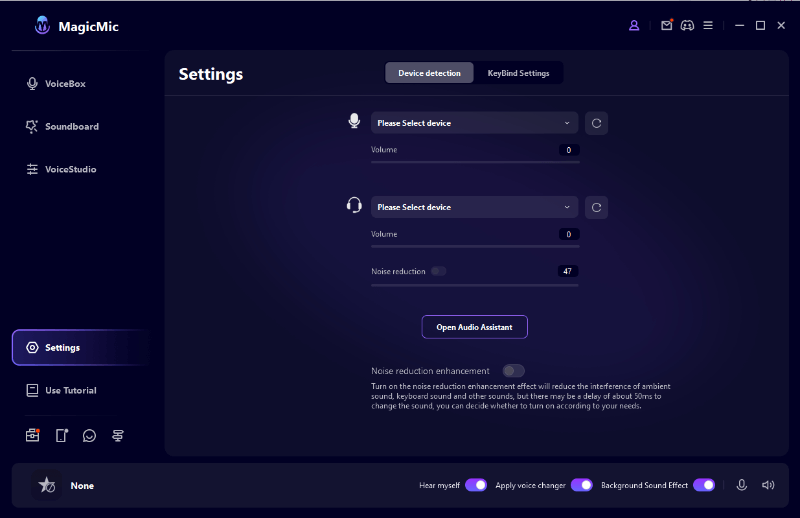 Step 4: Choose Voice and Sound Effects
Discover MagicMic's wide range of voice effects. Try them out and assign effects to keybinds for easy switching.
Step 5: Create Your Own AI Voice
Create a custom sound if you can't find the desired voice effect. Upload an audio clip and be as creative as you like,such as Alex Lengends AI voice.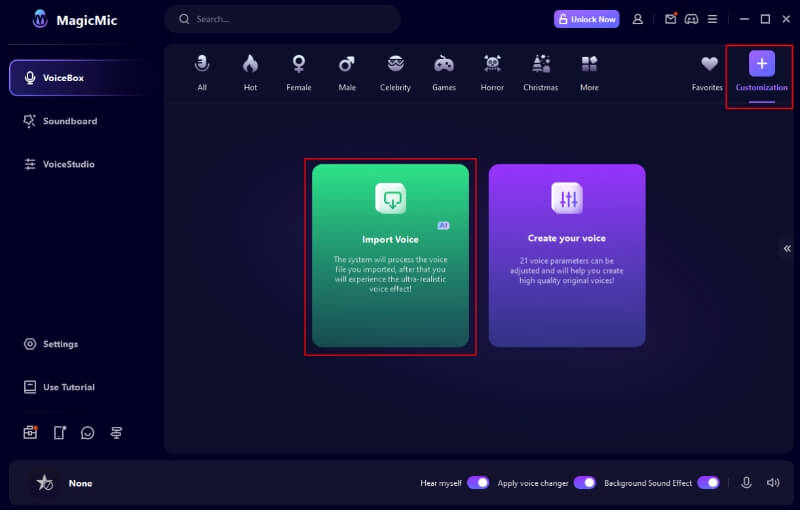 Watch the Video Below To Know More About
Apex Legends AI Voice Generator
2)VoicemMod - Apex Lengends AI Voice Generator
Voicemod is a user-friendly Apex Lengends voice generator and soundboard software that enables real-time voice transformation during voice calls or live streaming. It integrates with popular voice chat apps like Discord, Skype, and Twitch and offers customizable hotkeys.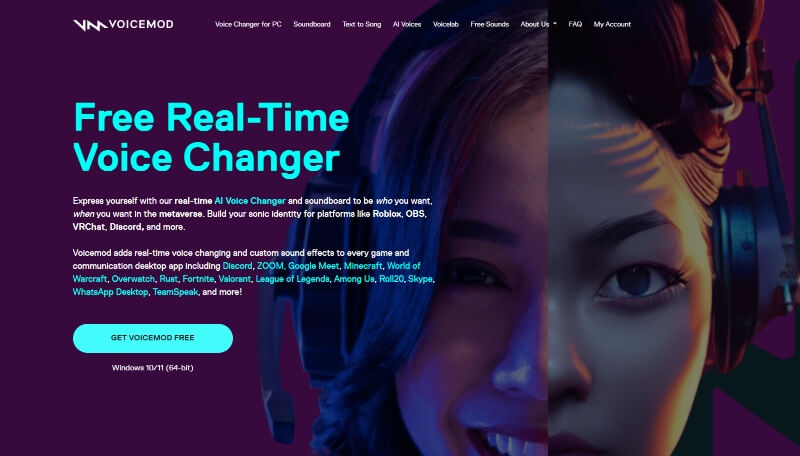 Pros:

Offers a wide range of voice effects and customization options.

Compatible with a variety of communication and streaming platforms.

Easy to use and set up, with intuitive controls and interface.
Cons:

Some users may find the price of the full version too expensive compared to other similar software.
Part 3: How to Use Apex Legend Soundboard for Improving your Gameplay?
As an Apex Legends fan, sound is crucial for success. Soundboards offer advantages like identifying and reacting to different sounds, creating distractions, and using strategic cues to gain the upper hand in matches. Improve your gameplay with Apex Legends soundboards!
1)EXP Soundboard
EXP Soundboard is a free soundboard software for Windows that allows users to play multiple audio clips at the same time. It has customizable hotkeys, can support various audio formats, and has an easy-to-use interface. It's commonly used for live streaming, podcasting, and other audio-related activities.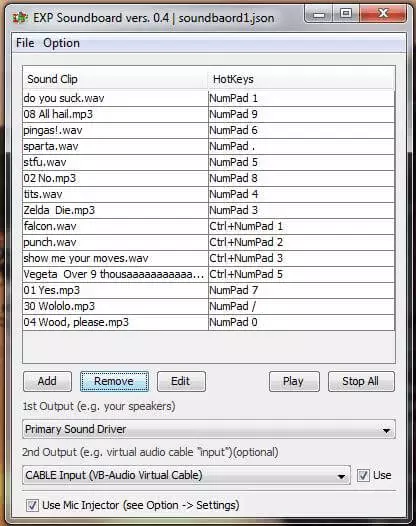 Pros:

Free and open-source software.

Customizable hotkeys and audio settings.

Supports various audio formats.

Easy to use and has an intuitive interface.
Cons:

Only available for Windows operating systems.
2)Myinstants
Myinstants is an online soundboard platform that offers a large collection of sound effects, music, and voice clips that are free to use. Users can search for specific sounds or browse through categories, and the platform also allows users to create and upload their own sounds.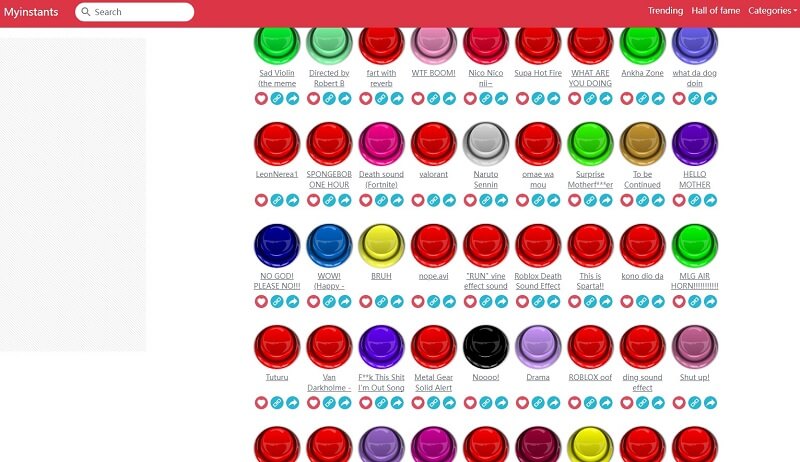 Pros:

Large collection of free sound effects, music, and voice clips.

Easy to search and browse through categories.

Users can create and upload their own sounds.

No need to create an account to use the platform.
Cons:

Limited customization options for sound effects and clips.
Part4: How to Fix Apex Legends Voice Chat not Working Xbox
To fix Apex Legends voice chat not working on Xbox, there are several solutions you can try.
1. Verify hardware functionality.
2. Set the microphone as the default input device.
3. Update the microphone driver.
4. Confirm Apex Legends has microphone permissions.
5. Check in-game voice chat settings.
6. Reinstall Apex Legends if necessary.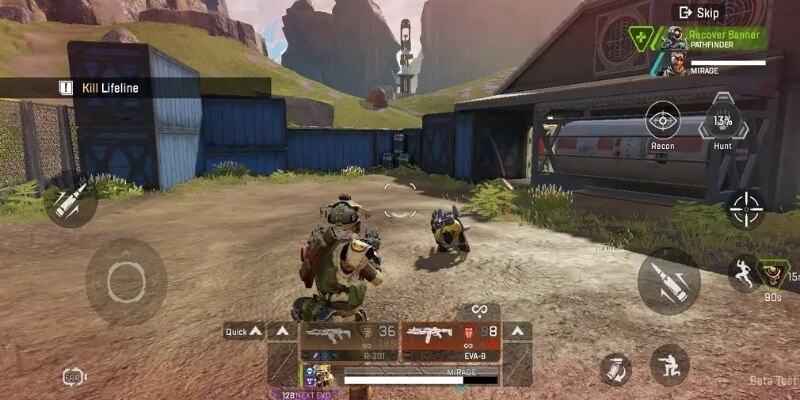 Part 5: FAQs about Apex Legends AI Voice
Is Apex Legends available for free on PC?
You can play Apex Legends for free on PC through EA App and Steam, as well as on PlayStation®4, PlayStation®5, Xbox One, Xbox Series X|S, and Nintendo Switch.
What is the size of the Apex Legends PC game?
The Apex Legends PC game requires approximately 56 GB of available storage space, with an additional ~3.8GB needed for each localized language.
How do I enable or disable AI Voice in Apex Legends?
To enable or disable AI Voice in Apex Legends, follow these steps: 1. Open Apex Legends and go to the Settings menu. 2. Click on the Audio tab. 3. Scroll down to the AI Voice section and toggle the switch to enable or disable it.
Final words
In conclusion, Apex Legends is an exhilarating battle royale game known for its intense gameplay and immersive audio experience. The importance of voice communication cannot be overstated in this competitive environment.
The Apex Legends AI voice adds an extra layer of excitement and personality to the game. Additionally, the Apex Legends AI voice generator like MagicMic enhances the audio dimension by offering a vast collection of in-game sound effects and character voice lines. With MagicMic, players can customize their Apex Legends soundboards, gain a competitive edge with well-timed audio cues, and amplify the immersion factor.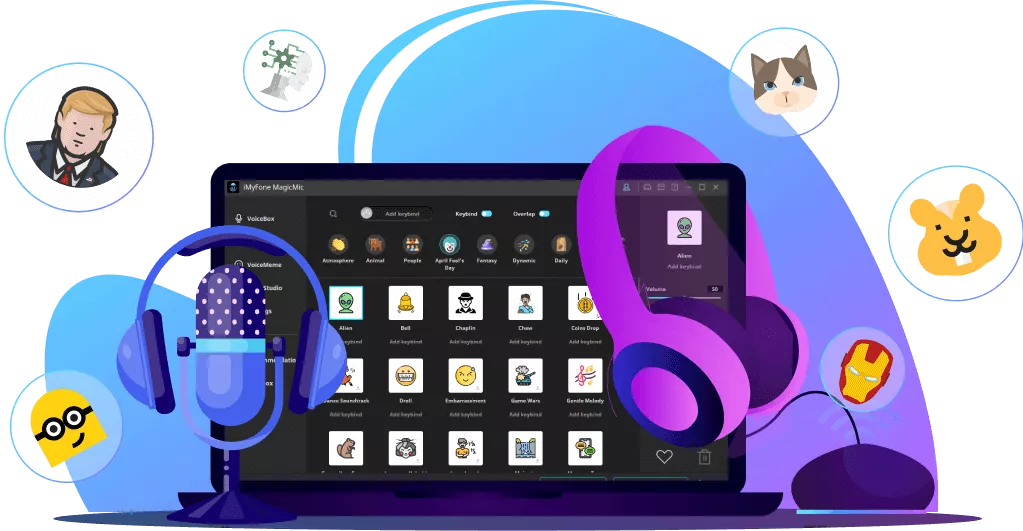 250+ Voice effects for one-click voice changing in real-time.
Huge library with 600+ Voice Effects and 200+ Voice Memes.
Sound emulator in games, live, chatting, online classes, and more.
Voice recording and audio voice changing is supported.
Voice studio lets you create any voice you like.