Creating a loli voice nowadays is pretty easy due to some of the most reliable voice-changing tools. However, only a few tools can fulfill your purpose according to your expectations.
Sounding like a girl is by no mean an easy thing, but the ways we're going to explore will help you know how to make loli voice effortlessly.
Without wasting any time, let's start it.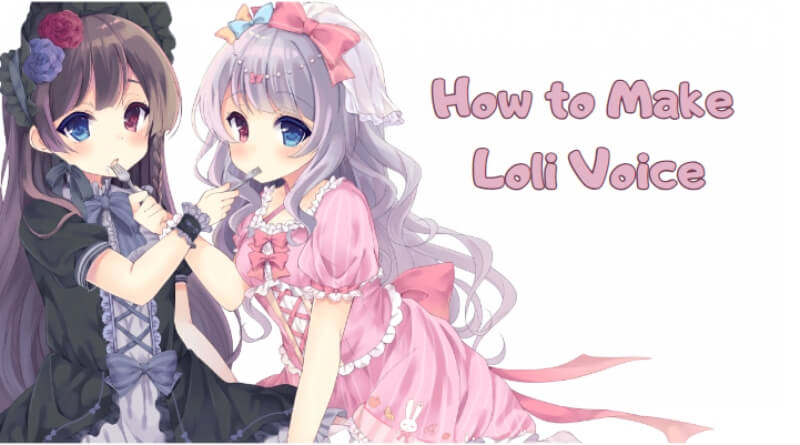 Tips
Watch the video to know how to do a Loli voice:
Part 1: How to Make Loli Voice
If you want to know how to do a loli voice, you can take the notes from the following ways.
Way 1: Do voice training exercises
The voice you've got is natural, and there's nothing much which you can change to make it sound completely different. However, you can take some steps to make your voice sound slightly cute and attractive than before.
Here's the guide to get it done.
Step 1:
The best thing to make your voice sound better is Yawn. Doing it will assist you open and stretching your throat and mouth. By continuously following this step, you might end up making loli voice.
Step 2:
Another thing you can try out is coughing deliberately to increase the pitch of your voice. This process will give little exercise to your inner body organs that might help you change your voice to some extent.
Step 3:
Apart from the first two steps, making slight lip vibration is also helpful to make your voice sound like loli.
Way 2: Use Voice Changers
Voice training exercises can't change the entire complexion of your voice, but voice-changing tools can. In this scenario, you need to look for a voice-changing tool that can offer you quality and effortless services.
Fortunately, you've got the loli voice changer in the shape of iMyFone MagicMic that can serve your purpose.
Part 2: Best Loli Voice Changer - iMyFone MagicMic
If you want to know how to make a loli voice, iMyFone MagicMic is the right thing to answer you. Using this tool, you'll be able to create brilliant loli voice templates.
MagicMic is a proven Loli voice changer that allows you to change your voice easily. You can explore the 250+ prolific voice-changing options with ease.
Moreover, it also comes with 600+ sound effects options to create a more entertaining and joyful environment. Luckily, it supports multiple online chatting and gaming platforms.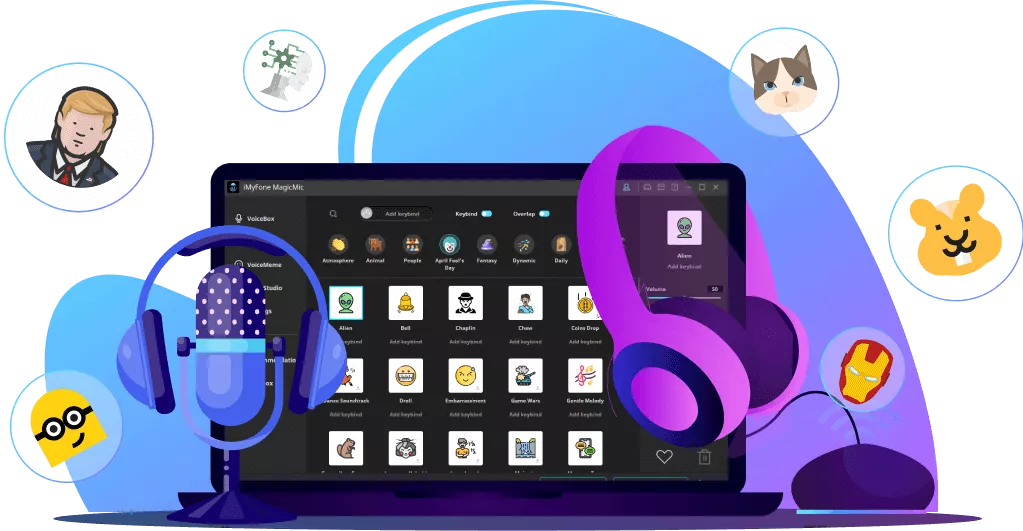 250+ Voice effects for one click voice changing in real-time.
Huge library with 600+ Voice Effects and 200+ Voice Memes.
Sound emulator in games,live,chatting,online class and more.
Voice record and audio voice changing are supported.
Voice studio lets you create any voice you like.
How to use iMyFone MagicMic?
Changing voice is a pretty easy and fascinating gig using iMyFone Magic. Its smooth user interface makes things simpler and easier for you.
Follow the guide below to know how to change your voice.
Step 1: Download iMyFone MagicMic
You need to do nothing but search for MagicMic by visiting its official website in the first gig. After exploring its official website, you'll need to download and install the application afterward.
Step 2: Launch MagicMic
Now, you'll need to make things work for you, meaning you need to decide whether you'd want to go for a free version or a premium version.
But, if you've already got the clue of how MagicMic works and are satisfied with its performance, you need to acquire its premium version.
Step 3: Select the output and input device.
After going for an appropriate premium package, you need to start making progress. You need to set the microphone as your input device in the first gig.
Step 4: Select voice effect
After setting up your input and output device, you'll need to look for an appropriate voice changing option.
If you want to create a loli voice, you need to select a voice effect option that speaks loudly with a pretty high pitch.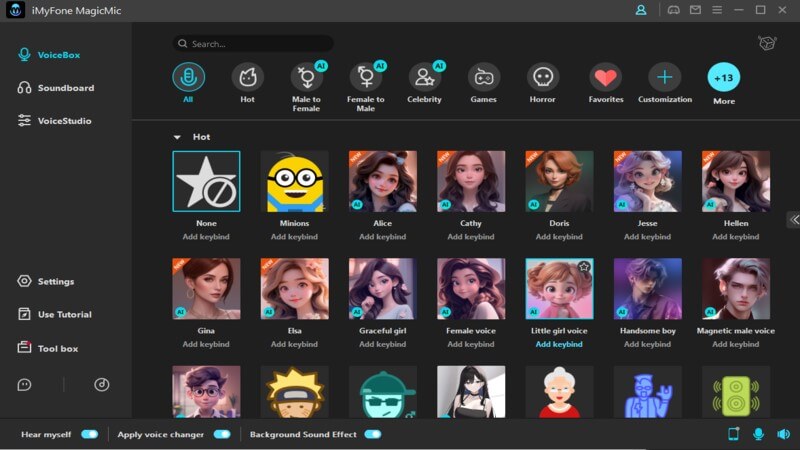 Conclusion
In this article, we've talked about how to do a loli voice with loli voice changer. Although, it is almost impossible to speak in a girl's voice without using any voice-changing tool. You can do whatever exercise you want to sound like a girl, but you'd not be able to nail this purpose.
Instead, it would help use a voice-changing tool for a better experience. Luckily, you take advantage of using iMyFone MagicMic. It is pretty easy to use can help you make a loli voice easily.