Whenever you save or share a TikTok video, you can see a bouncing watermark, which makes it tricky if you want to save the TikTok of your idol and Muse without watermark.
So, how can you get rid of it?
In this article you can learn how to get rid of a watermark on a TikTok you've already downloaded. The first choice is MarkGo, the most advanced AI algorithm watermark remover to download Tiktok without watermark.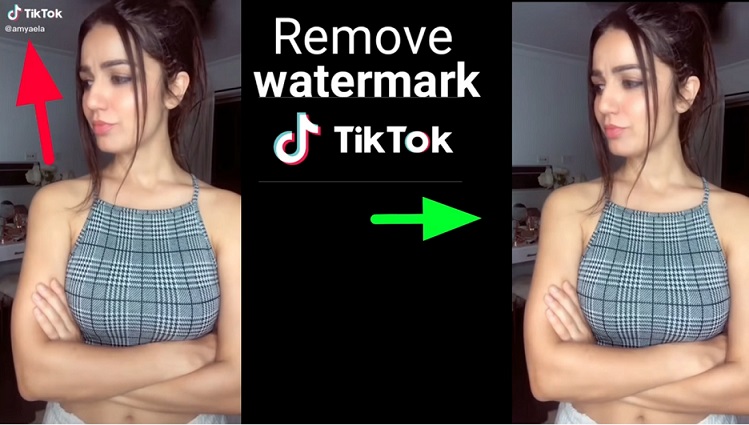 Part 1: Get Rid of TikTok Watermark with Software on Desktop
If you're like us and use a laptop or desktop computer for most of the working day, then this hack is for you to download TikTok without watermark.
Featured with the most advanced Ai algorithm, iMyFone Markgo leaps and bounds ahead of the competition in the watermark removal market. MarkGo can easily erase TikTok watermark as you like, the best of it is that you can try it for free. Please make sure don't use the downloaded video without watermark out of business purpose.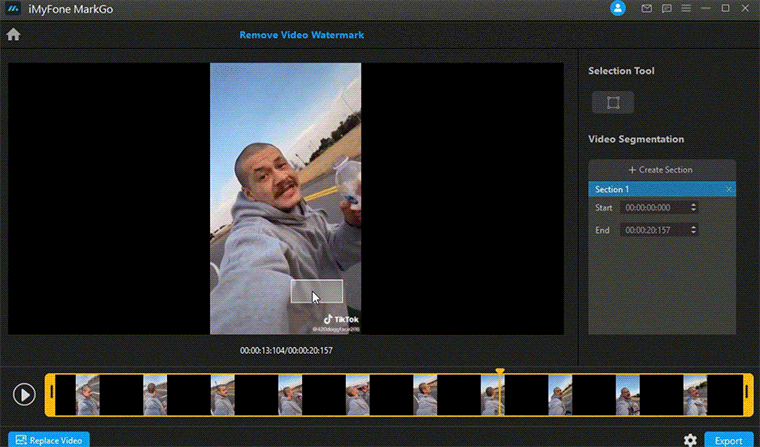 How to Use iMyFone MarkGo
Watch the video tutorial to save TikTok video without watermark using MarkGo
Step #1: Upload the image or video
Click the Upload button and pick the TikTok video you plan to remove a watermark from.
Step #2: Select the watermarks to remove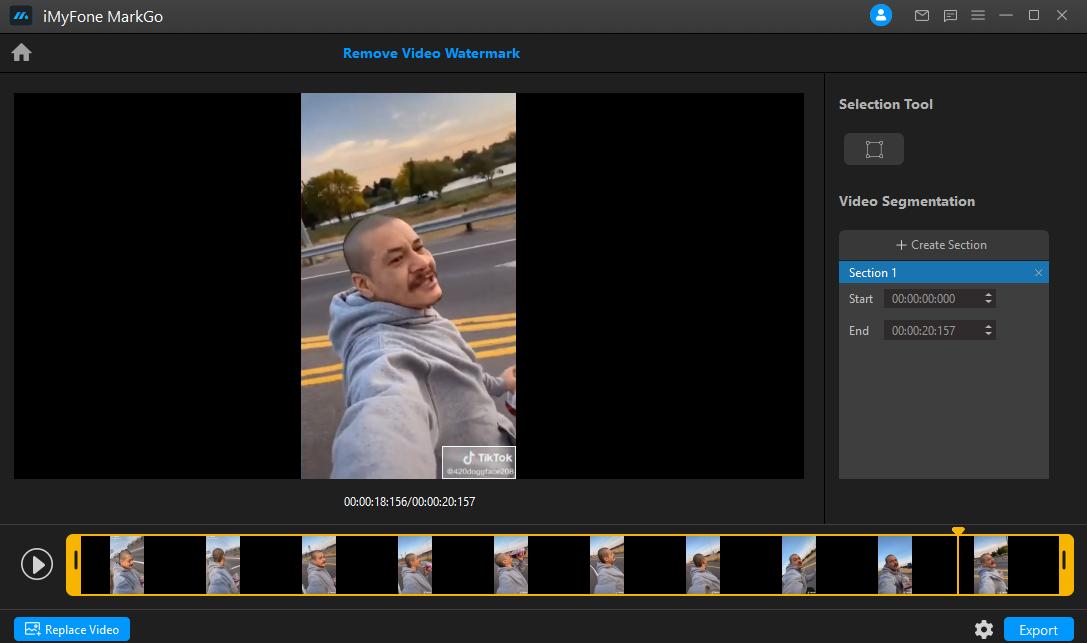 Select the area of the watermark you want to remove by dragging the choosing frame.
Step #3: Remove them within 1 min!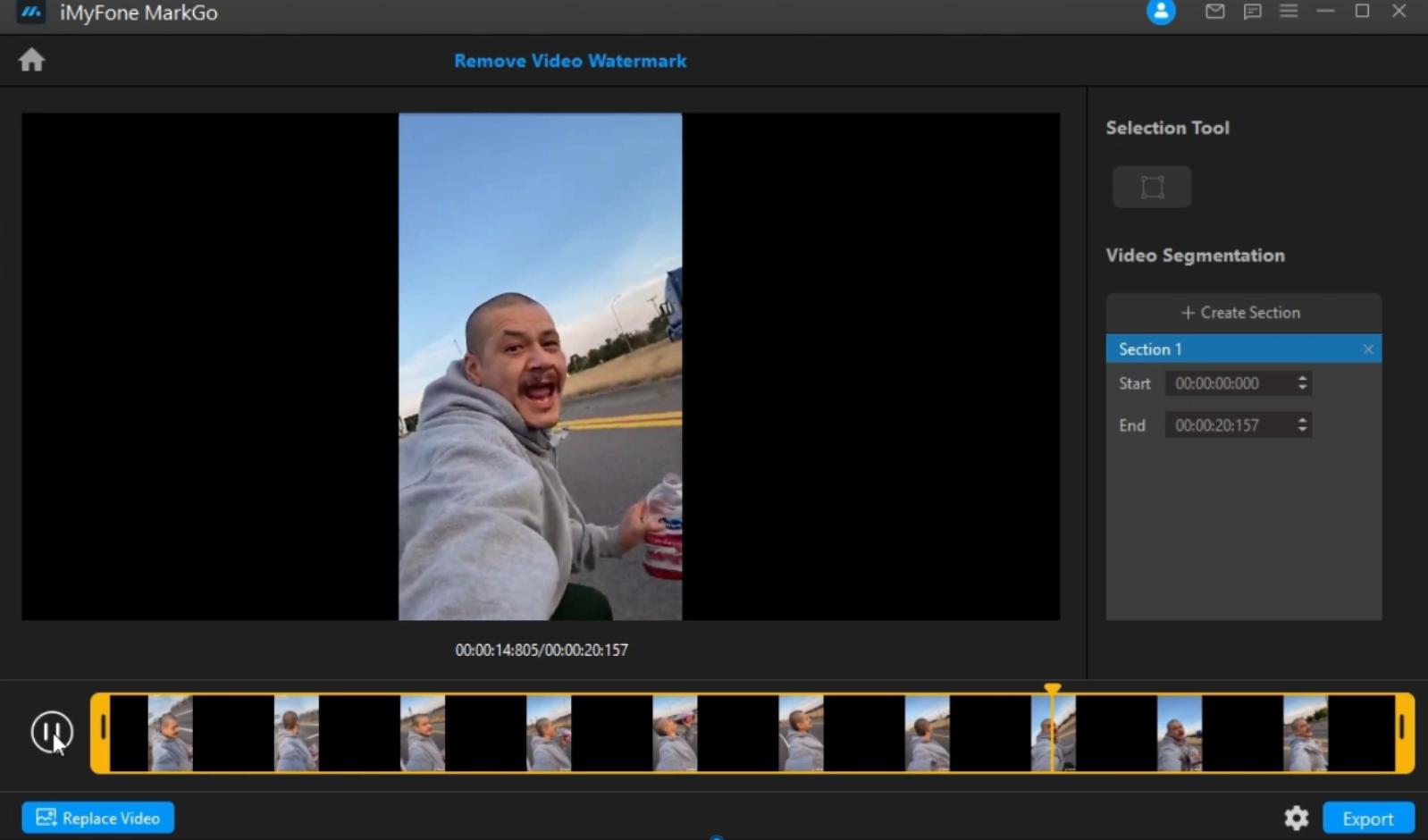 Now you have removed watermark successfully! And download a TikTok video without any watermark. Look into the details of your images and do slight adjustment to cover the trace of watermarks.
Apowersoft Watermark Remover
The number two recommendation to remove watermarks from TikTok videos is Apowersoft watermark remover. Apowersoft watermark remover can be helpful at times, when you are short on time, all you need to do is select the picture and extract the watermarks from there easily.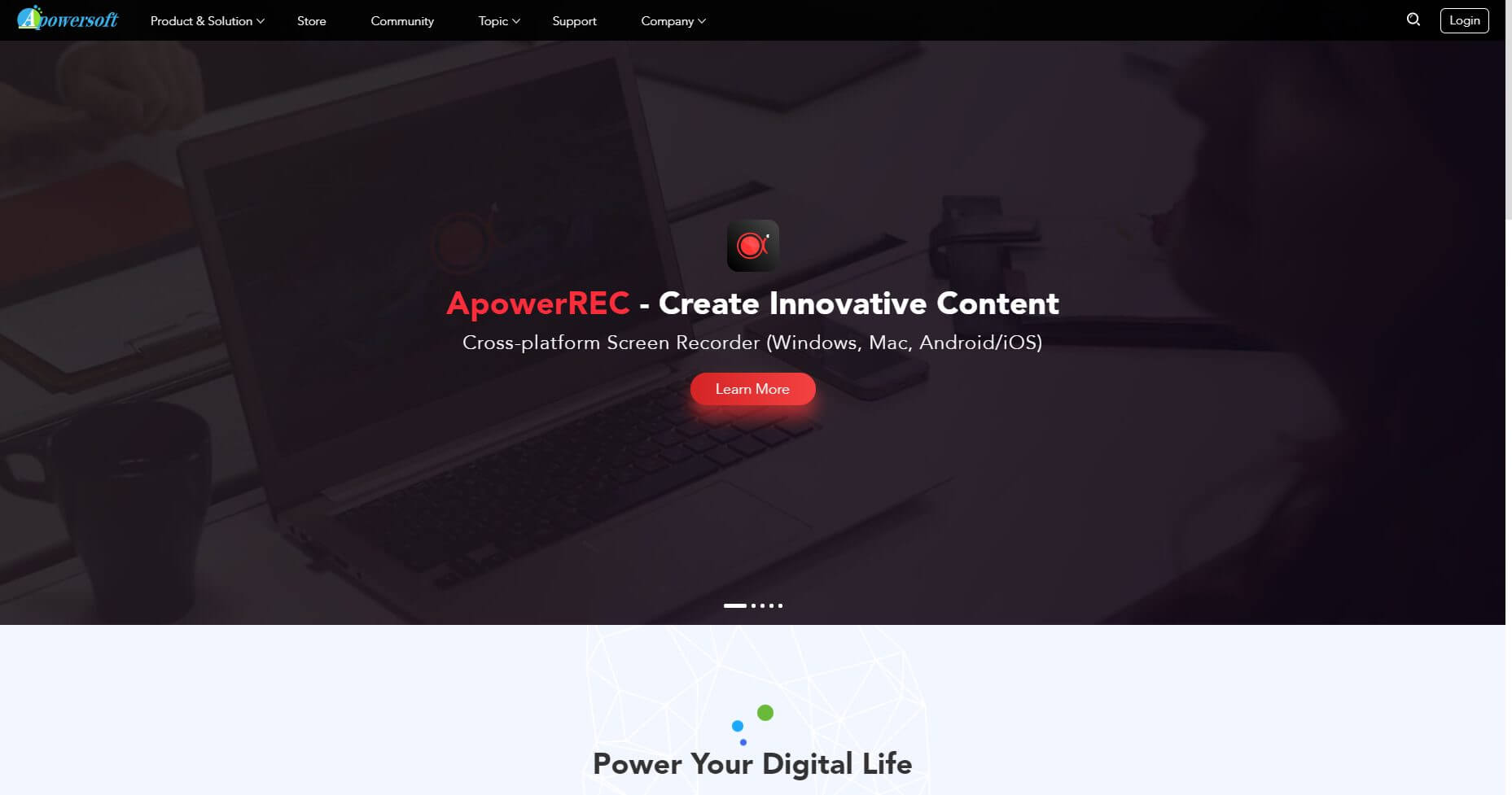 The steps to remove TikTok watermarks using Apowersoft watermark remover are given below:
#1 After you have downloaded this software, open it and click on the button available that reads video watermarks, after that click the plus option to add your media to this software from your desktop.
#2 After you have imported the desired media, click on the maker tool option so that you can attach the selection box over your watermark.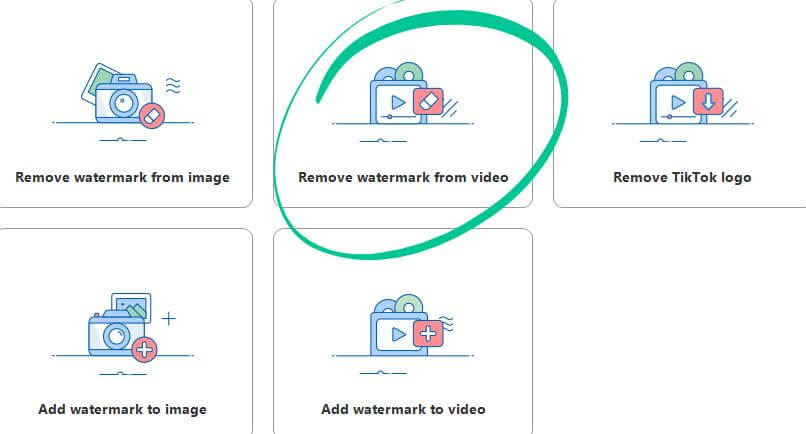 After all the above-mentioned steps, all you need to do is click on the convert button, so that it can be converted into the desired product.
Part 2: Remove TikTok Watermark Online
SnapTik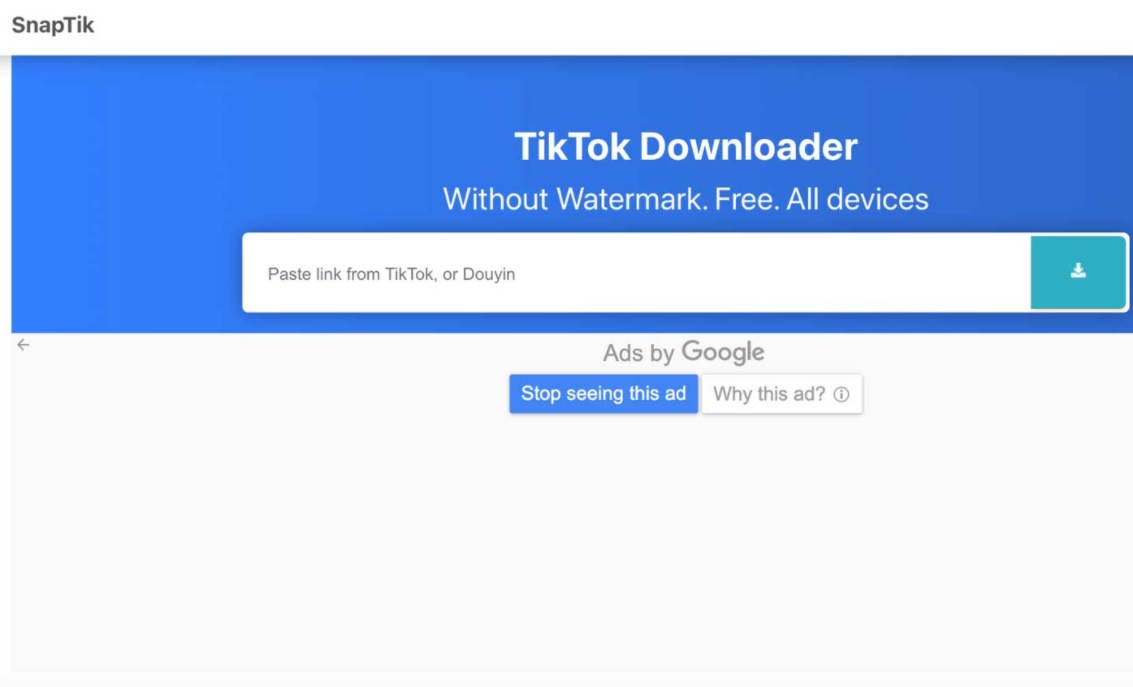 #1 Launch TikTok, head to the video you want to save without TikTok watermark and copy the link.
#2 Head to snaptik.app website, paste your video's link in the box.
#3 Click the first 'Download Server 01' blue button and the video will download directly to your computer without the TikTok watermark.
#4 If you want to send it to your phone, either pop it on DropBox, send it to yourself via email, or if use Apple products, AirDrop it to your phone.
MusicallyDown
MusicallyDown is a web-based app that is easy to access. Anyone can have on their devices.
#1 The first thing you need to do is open your TikTok and look for the video you want to download, after that click on the share button so that you can copy its link from there.
#2 After you have chosen the video you desire to download and have copied its link, go to MusicallyDown and paste its URL there for downloading purposes. But before clicking on the download option, make sure you do not the option "video with watermark", make sure you do not check this option right.
#3 No,after all the instructions are followed, click on the download button to finally download this video. When you do that, you will see the precap of the TikTok video you wanted to download, and also the link if you want to watch it on TikTok, or download the audio.
#4 After all the above-mentioned stuff, you can click on the download mp4 now, and then an option will popup to name it as or save it as, you can name it whatever you want, and save it in a folder, and boom! All done.
WebinPaint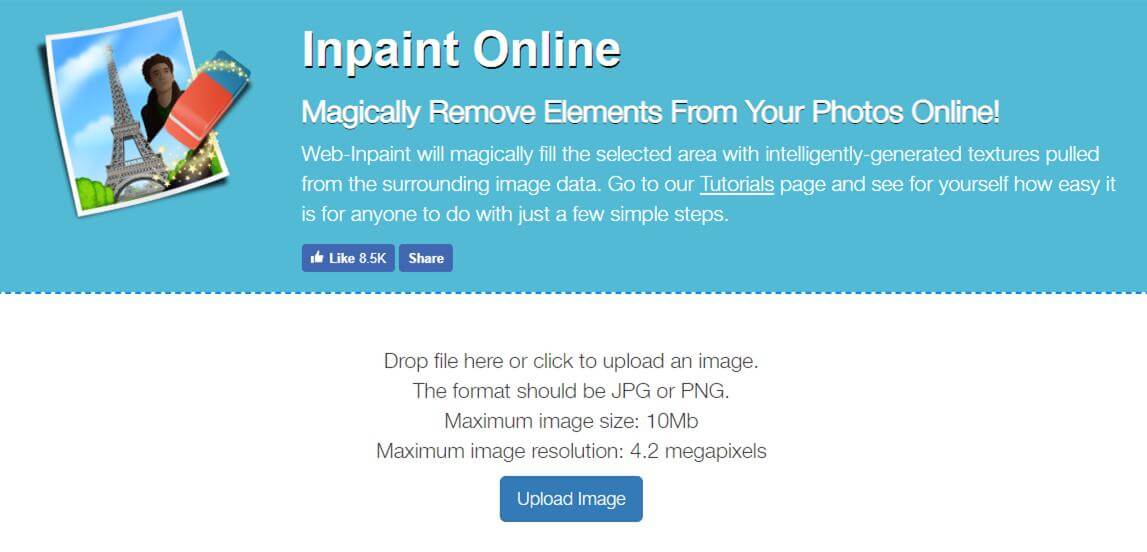 WebinPaint is a wonderful app that you can also use online if you don't want to download it. You don't have to follow a hundred steps worth of instructions, if you just look at the tools they are just like any other normal editing tools, but they work way better than them and have a lot more functions.
The following are the steps you can follow to know exactly what to do and what to use on this foreign app.
#1 The first thing you need to do is open it online on any website anytime you want, anywhere. Better yet, use their official website to provide any virus from entering into your device and hanging it. The official sites never let your phone lack, and if it does, then you are smart enough to figure it out.
#2 After you have opened their official website, you can upload the video or picture you want to remove the watermarks from.
#3 Highlight the part you want to remove, or precisely highlight the watermark you want to remove from the video. It can also be the Shutterstock logo that you want to remove, and it can be done easily.

#4 After everything, all you need to do is download the video or picture you have just edited by clicking on the download button from your PC, and your video will be saved in your gallery or library.
Part 3: Erase TikTok Watermark on iPhone
SaveTok App
Currently, SaveTok App is only working for iPhone users who prefer to save TikTok video directly phones without showing watermark. Google Play version is coming soon.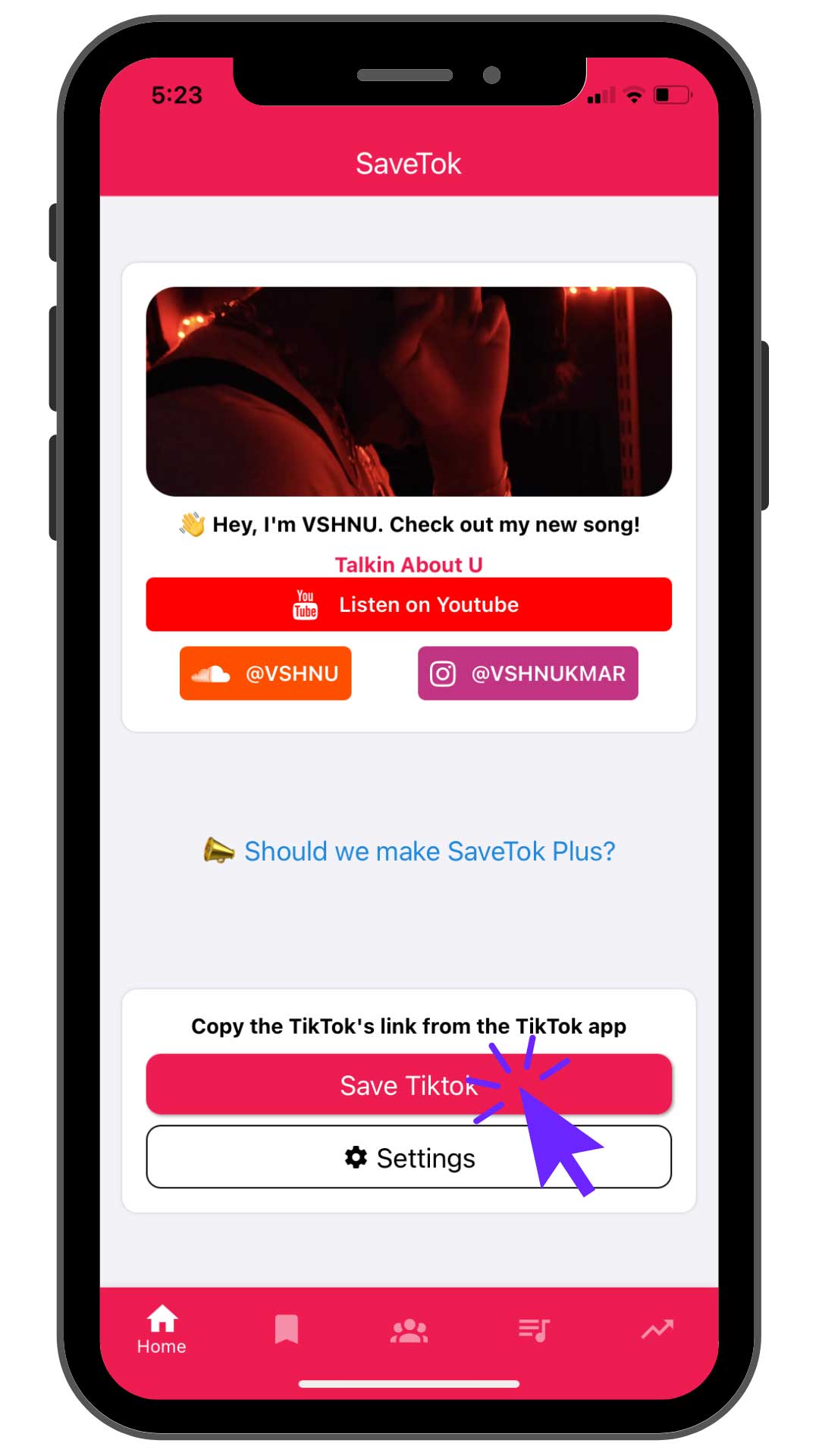 #1 Head to the App Store for SaveTok.
#2 After downloading, go back to TikTok profile, click on the video you plan to save and copy the link.
#3 Open SaveTok app and select the red 'Save TikTok' button. The video's link will automatically be pasted.
#4 The key step - make sure the 'No Watermark' option is ticked and click the red 'Save Now' button. And it's done now!
Video Eraser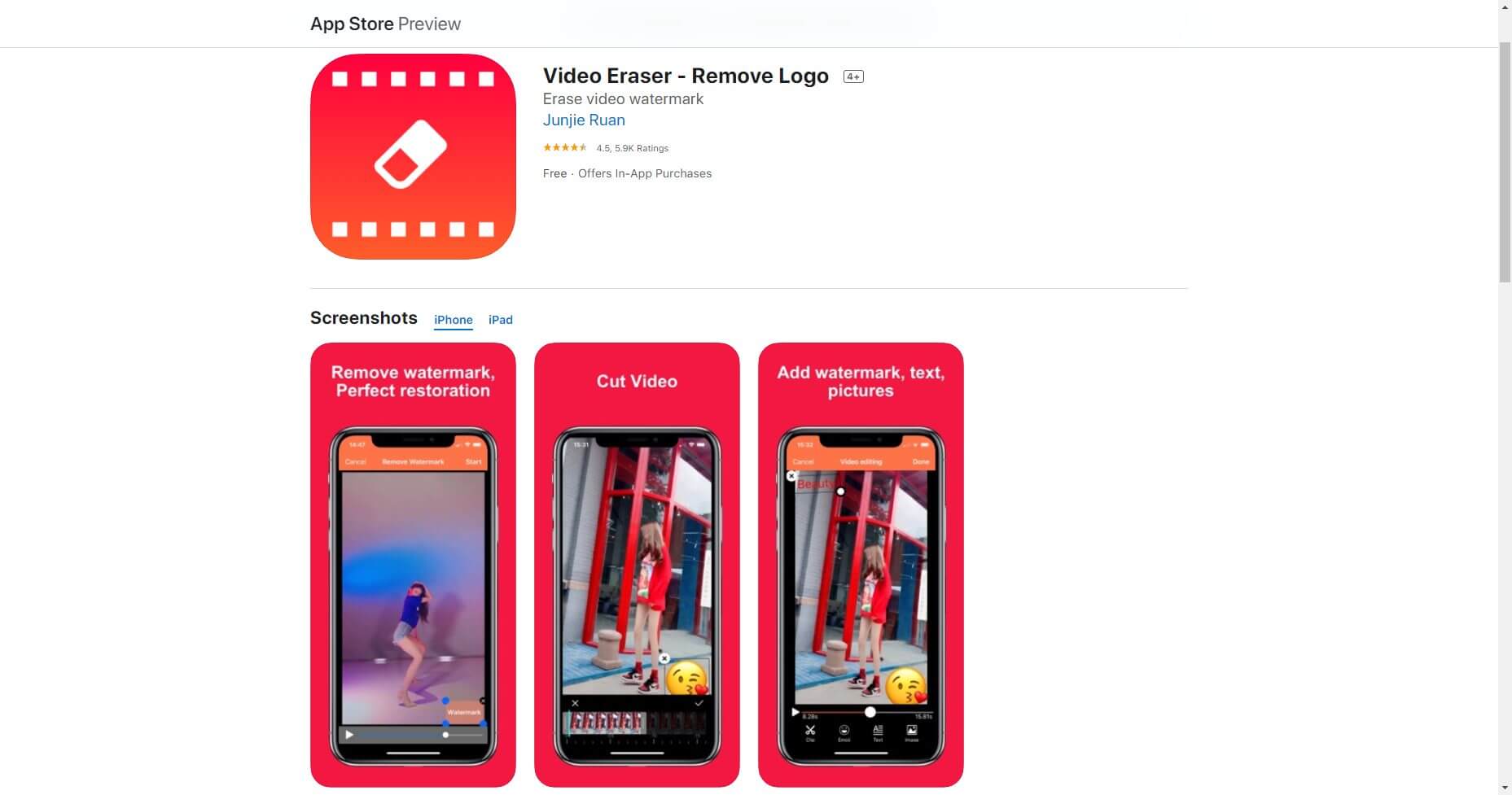 This software is also for iOS users, it can be easily processed. ios users can easily remove watermarks from any TikTok video by using this software. This software is not at all heavy and won't lag your phone when you download it.
The steps to use this software for the ios users are just below:
#1 You can easily download this software from the apple store of your device. Download it so that you can easily use it for your benefit.
#2 After you have downloaded it, open it and you will see an option on the app that states more. Click on it to add the desired media into the app, and then follow the next step.
#3 You can crop the video to remove the watermarks from it, and after that, you can also set the ratios of the TikTok video.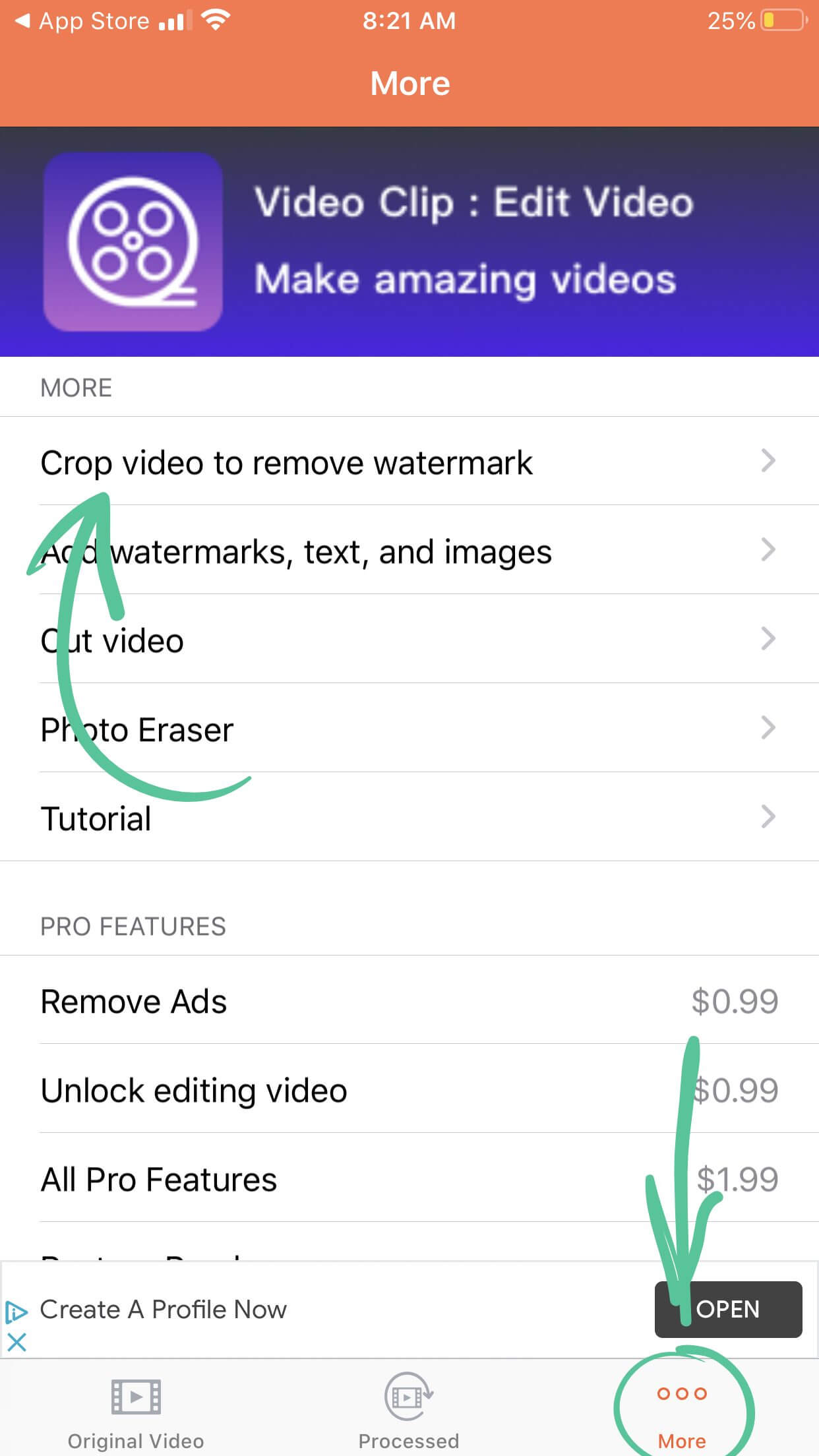 #4 The next step is to save it when you are down. To save it, you need to click on the export icon in the app so it can be saved on your device as whatever you want to name it.
Remove& Add Watermark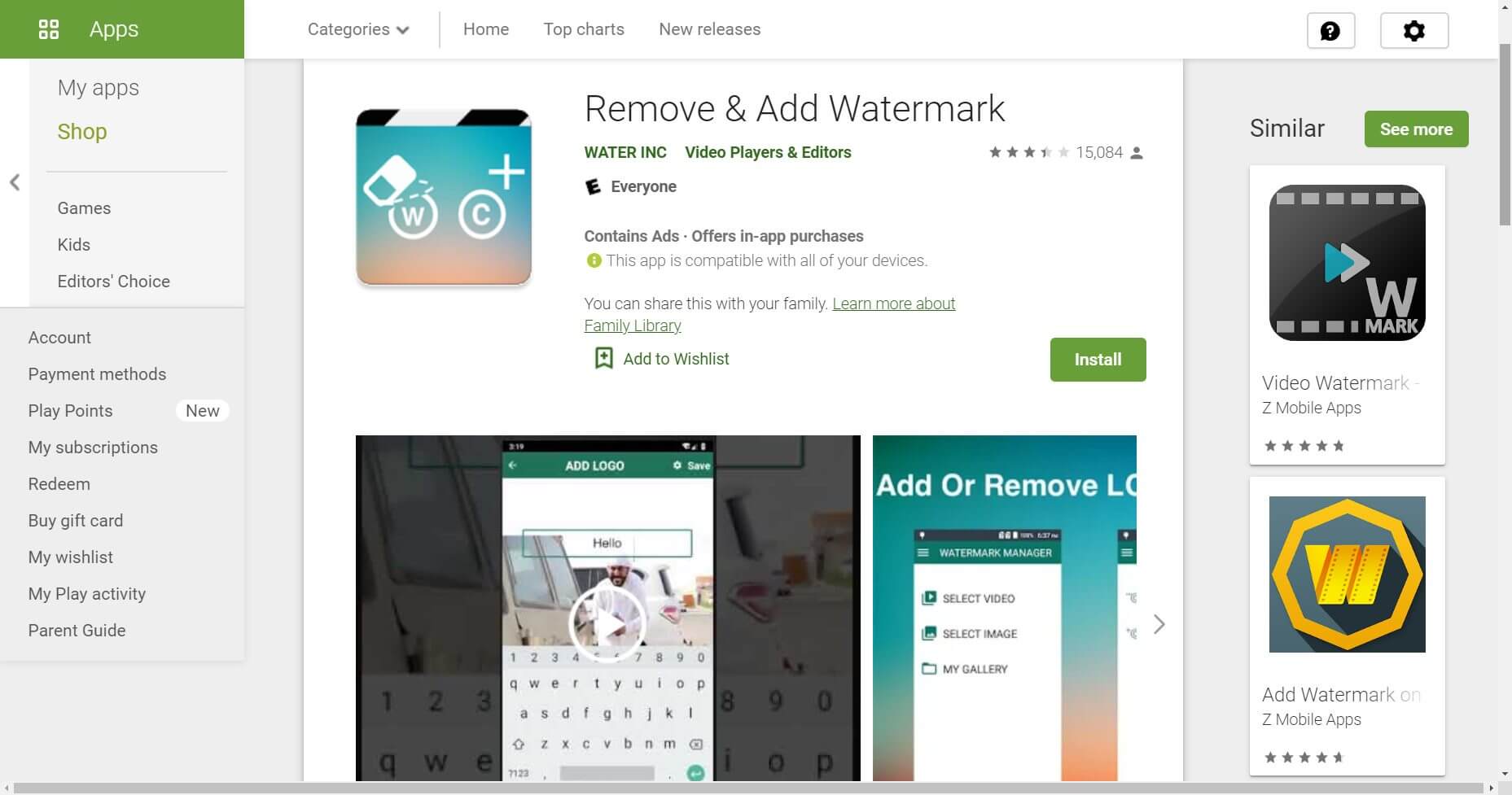 This app is for iPhone users or iOS users. This app allows you to delete or if you want, attach new watermarks on a video, just as the name states. To remove the watermark for videos, you can select the tool shapes, like rectangular or lasso, or also you could use the cropping tool present in this app. After you cut the watermark, there will automatically be a pixel that corresponds to the area.
For that, you need to download this app from google play, and then use it with the help of the following steps.
#1 The first thing you need to do is import your media to this app. For that, you need to click on the select video option present in this app, and then you can import the desired TikTok video you wanted to edit.
#2 To remove the watermark you need to select the rectangular box and then move it over the area where the watermark is to remove it.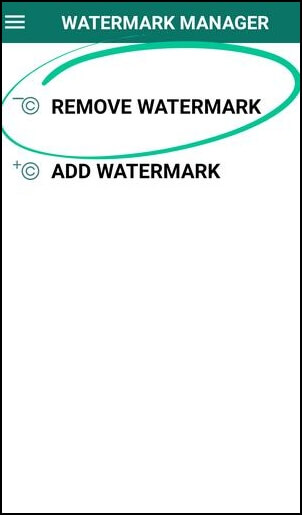 #3 After you have removed the watermark, your work is done, and you can save the video, and then you can also click on the checkmark option.
Part 4: Frequently Asked Questions- Get Rid of TikTok Watermark
1. Can you use TikTok videos on other social media platforms?
Well to simply answer your question, yes! You can easily upload any TikTok video to other social media as long as this TikTok video is saved on your device. But it is always better if you post your content on TikTok first, because there are way more features on TikTok than any other platform, and you can edit them further there before posting it on other social media like Instagram.
2. How can Windows users remove the watermark on a TikTok video?
Yes, Windows users can easily remove the watermark from any TikTok video by using any editing app, but the ones already mentioned in this article are your best option as they are free and easy to use.
3. How can Mac users remove the watermark on a TikTok video?
If you are a Mac user, then there is an app given above that is only for desktops, so you can use that. I can recall it for you if you don't remember it, it is an Apowersoft watermark remover, you can use it and easily remove those watermarks from any TikTok videos you want to.
4. Are there any free tools for removing TikTok watermarks?
Yes, there are free tools for removing watermarks from TikTok videos, depending on the software you are using. If it is Filme, then there are free tools you can use, and all the other above-mentioned apps and software contain free tools for removing watermarks so don't worry about spending your money on them.
5. What is the easiest way to remove a watermark on a TikTok video?
Removing watermarks from a TikTok video is not at all hard, as many people fuss over it. All you need is an editing app and within a few clicks, there won't even be a single drop of the watermark. If you have any of the above-mentioned apps, all you need to do is follow their steps, and boom! All done, problem solved!
iMyFone MarkGo
Easiest Watermark Remover for Video and Image!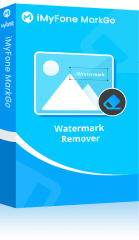 1,000+ People are Downloading iMyFone MarkGo Every Second!