Change Your Voice in Real-Time
Step 1: Launch iMyFone MagicMic
Install and launch iMyFone MagicMic. If this is your first time running MagicMic, please follow the setup instructions.
Step 2: Select The Output and Input Device
Now you'll have to choose the output and input to use this voice changer. Select your Headphones as the output device. Select your real microphone as the input device.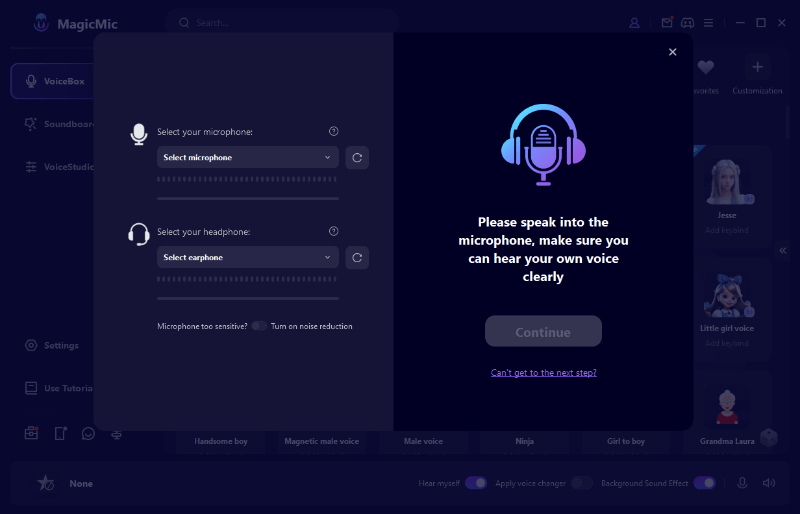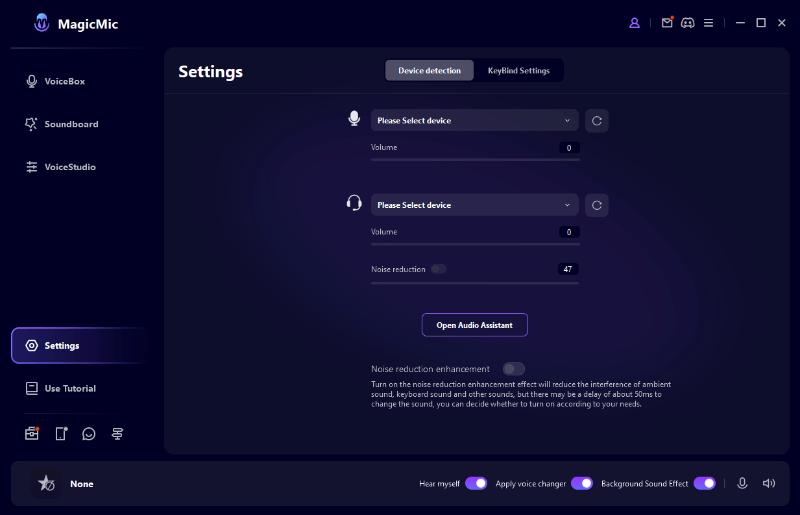 After input and output settings,there will be a pop-up windows telling you your setting is complete.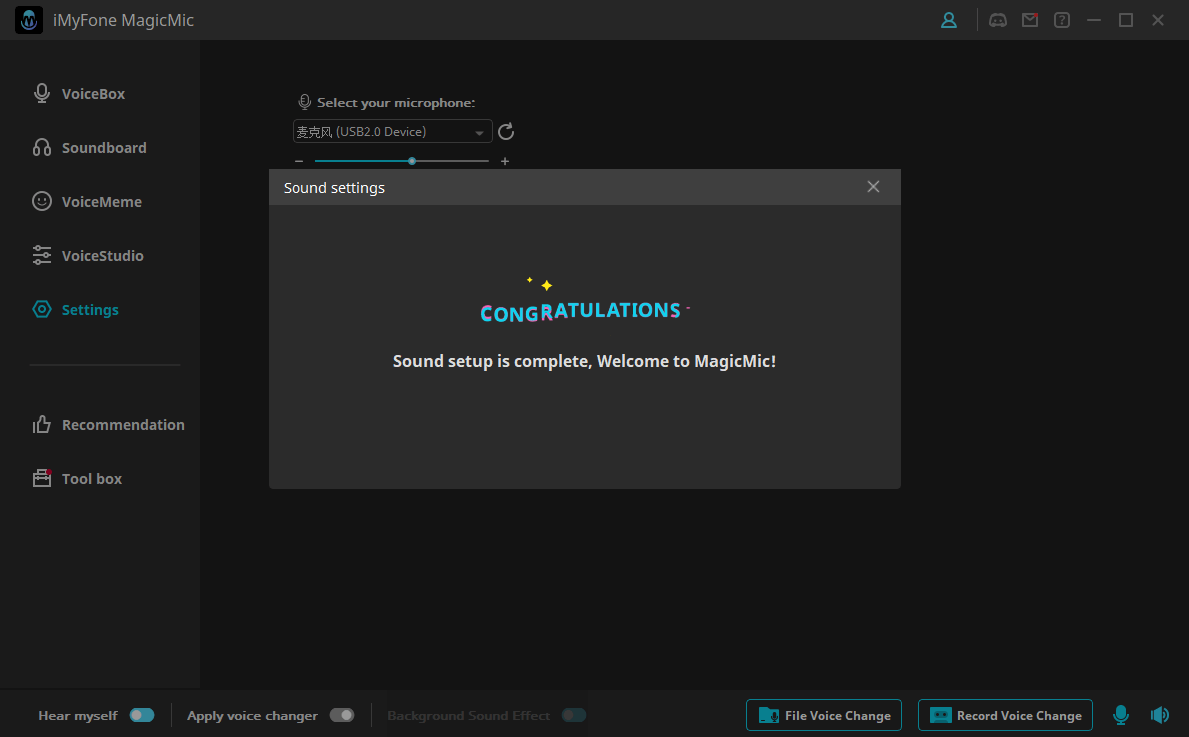 Step 3. Check the Voice-Changing Effect
Then you can click any voice filter and speak into your microphone to check how your voice sounds like on each of them.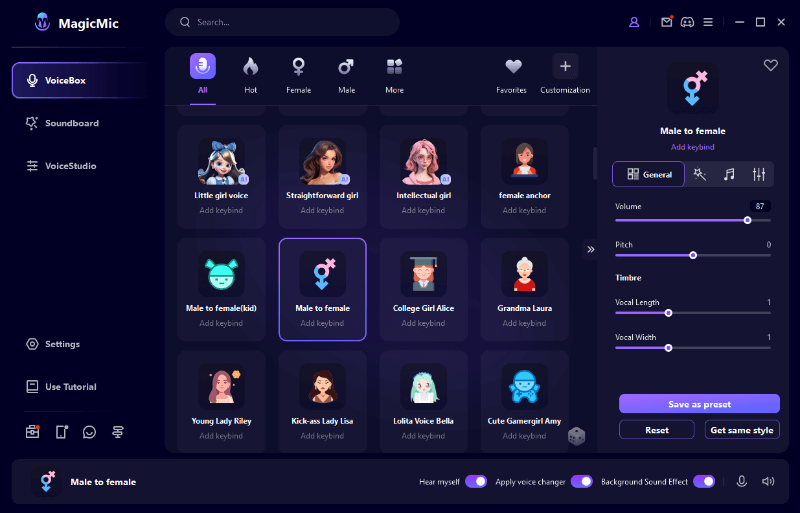 Step 4: Change Your Voice Instantly in Various Platforms
MagicMic can be used on different platforms such as Fortnite, PUBG, Discord, Skype, Twitch and more. If you want to use the real-time voice changer on these platforms, here is what to do.
1. Launch the program that you want to use MagicMic and then go to its Voice Settings.
2. In the Input Device option, select the option Microphone (Voice Changer Virtual Audio Device (WDM)). After that, you can easily change the voice in real-time in the program you are using. And other users can also hear your audio alteration.
If MagicMic voice changer doesn't work, here are ways to resolve the issue.
Problem 1: No Sound/Low Sound on MagicMic
1. Go to MagicMic "Settings", click the drop-down button to select the microphone and headphone device you are using.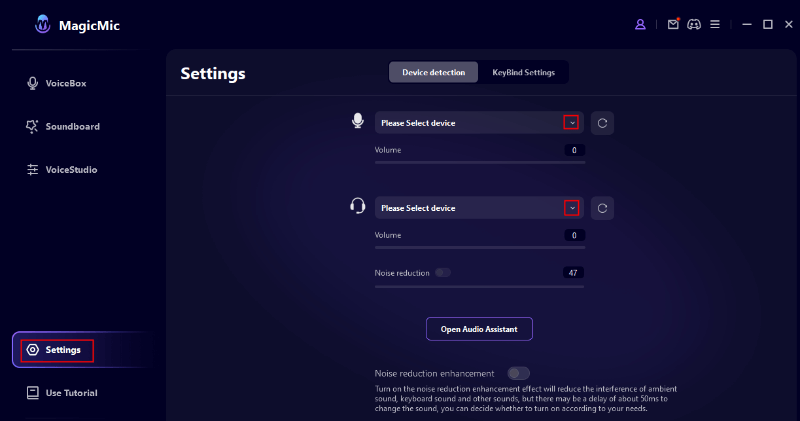 2. If the sound is too low or even no sound
Please turn up the microphone and headphones volume control (which marked "1"in Picture 2).The audio volume detection bar should change as the volume increases or decreases if the setting is correct.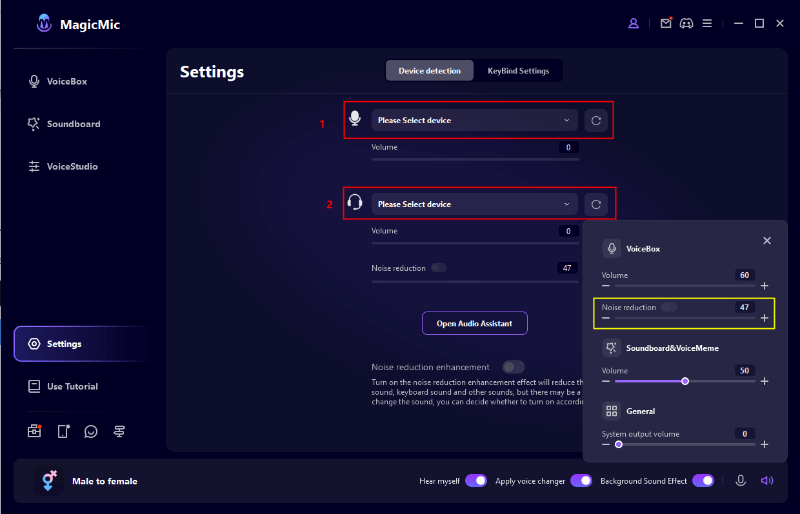 3. If you speak without sound
Please check and make sure Mircrophone button (which marked 2 in Picture 2) and "Hear myself" button (which marked 3 in Picture 2) are turned on.
4. If the noise and echo are very strong
Please check and make sure "Noise reduction" button in the Speaker Button (which marked 2 in Picture 2) is turned on and try to increase the noise reduction level to reduce the noise.
5. If the voice changer effects don't work
Please check and make sure "Apply voice changer" button (which marked "3"in Picture 2) is turn on.
Problem 2: Microphone or headphones can't be devtected by MagicMic
1. Go to your computer ,search " Control Panel" > Hardware and Sound >Sound.
Then check whether your Microphone (on Recording option) and Headphones (on Playback option) is available. If your device is Disable,pls Enable it.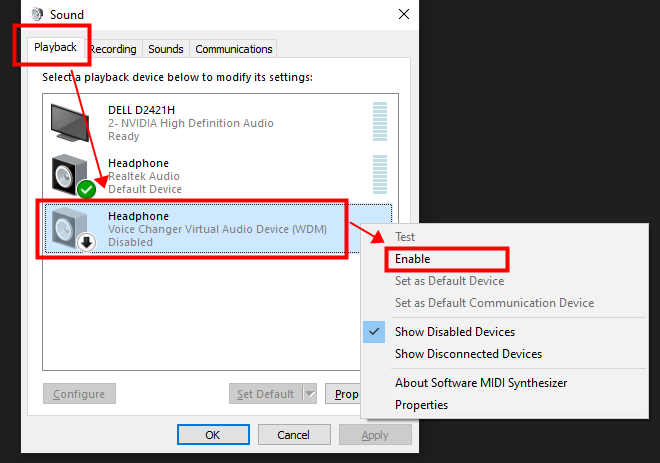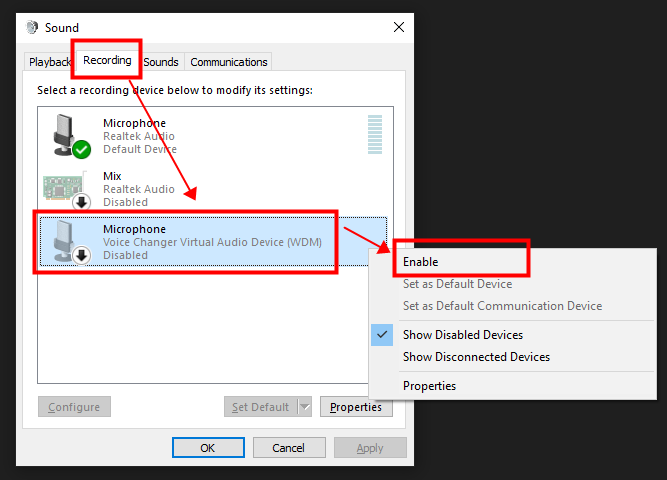 2. If your device is unavailable,please select your output device as Headset.
If your device is connected,but it can't be detected by Windows or Mac system,please please download software "MaxxAudio" on the online for free (If you are Dell computer users,you can type "MaxxAudio" on Windows Search Bar).
Then choose "Headset" when you are asked "which device did you plug in".(This problem is caused by the detection of Windows/Mac system, not caused by MagicMic.)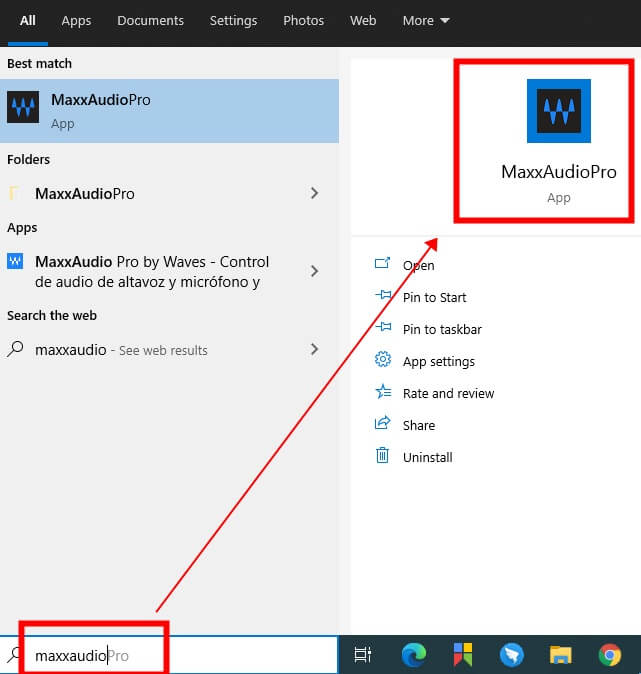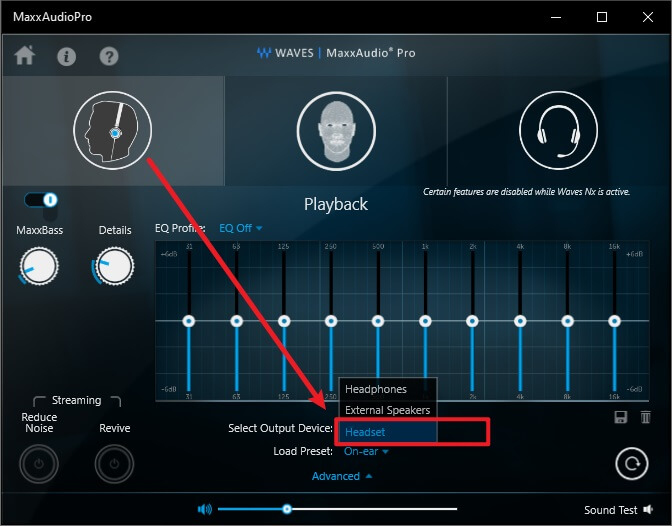 Then click on the Refresh button.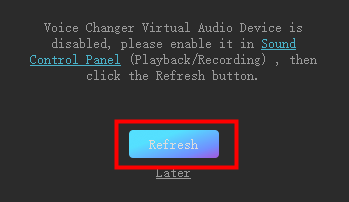 Thanks for your kind feedback!
OK