Dreamstime's photos and videos can be purchased, and there is also a free version that allows people to download and use images free of cost. The only problem, in this case, is that Dreamstime adds its watermarks in the photos downloaded through the free version.
But do not worry; we are going to tell you different methods on how to remove Dreamstime watermarks.
Remove Dreamstime Watermark - by Credit Package of Dreamstime
There is one more way of having pictures without watermarks, and that is the paid version. If anyone is deeply obsessed with Dreamstime photos and wants to use them on a regular basis, these paid packages are worth trying. The free version has some limitations, so it cannot be used regularly or for professional purposes. On the other hand, the paid packages allow you to download high-quality and professionally clicked pictures without any watermark.
Dreamstime Credit Packages:
Credits are basically Dreamstime's currency. Users pay credits before downloading a single image, video, or audio. These credits can only be purchased from Dreamstime's official website. The number of credits per image or video varies from the quality of selected media. Once you buy them, the credits remain valid for a year. Within a year, you can use them at any time to take any pictures, video, or audio from this stock photography agency.
You can buy 11 credits for $14.99

15 credits for $17.99

30 credits for $34.99 and so on.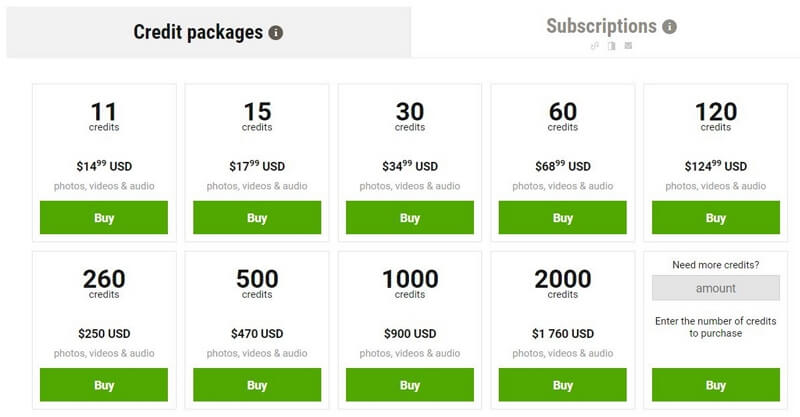 There is also an option to buy as many credits as you want. Besides credit packages, Dreamstime also has monthly and yearly subscription plans.
Steps on how to activate Dreamstime credit packages:
Step 1: Go to the Dreamstime official site through the link. To buy credits or subscribe or any plan, you need to log in to the site through your account. Create an account, or you can also log in to the site through an existing account.
Step 2: Once you log in through your account, you will see the option of Prices and Download plans at the top right corner of the screen. Click on that.
Step 3: Here, you will see two options on the upper side of the screen. One will be Credit Packages, and the other will be Subscriptions.
Step 4: Click on Credit Packages, select your plan, and click on Buy. The website will ask for some important information regarding your debit/credit card through which your amount will be deducted.
Step 5: Fill out the blank spaces with correct information and click on Complete Checkout. Your amount will be deducted, and credits will be added to your account on Dreamstime. Now you can use these credits to buy and download media from the site.
Use Online Tool to Remove Dreamstime Watermark
Besides software and applications, online tools are also present to remove watermarks from pictures and videos. In this portion, we are going to talk about Inpaint.
Inpaint is an online tool for the removal of unwanted objects from photos. It is the best option for those who want to do this often. Let's have a look at its amazing features.
Some Features of Inpaint:
1) Free of cost
Inpaint is an online tool that costs nothing. There are no limitations, and all built-in features are free to use. Just go to the site and use this fantastic tool for your purpose.
2) Application version
There is also an application version of this tool. You can download it, install it, and then use it whenever you want, even without an internet connection. This application version is available for both Mac and Windows users. Moreover, it also provides batch processing and guidelines for the restoration process.
3) Easy to use
This tool is very easy to use. You will get all the instructions and directions on the interface. It is a trusted watermark remover online tool for beginners.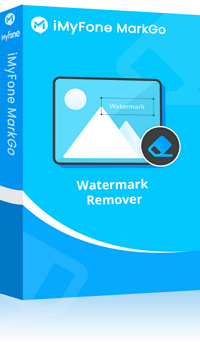 Steps on how to remove watermarks with Inpaint:
Step 1: Go to the Inpage's website through this link. This tool is available for both mobile and desktop users.
Step 2: On the website, you will see an option, Try It Online. Under this section, you will see all requirements which Inpage needs for proper functioning.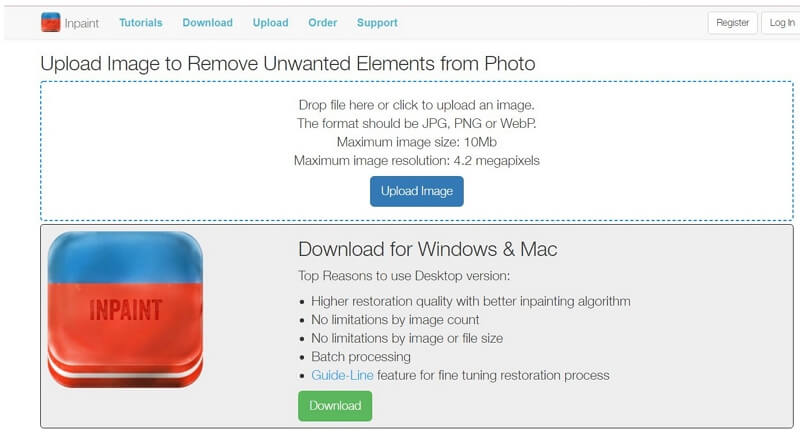 Step 3: Now, read the requirements carefully and click on Upload Image to start the process. Select an image from your device and click on Open.
Step 4: The image will be opened with tools and options on the next screen. Select the watermarks on the image and click on Erase.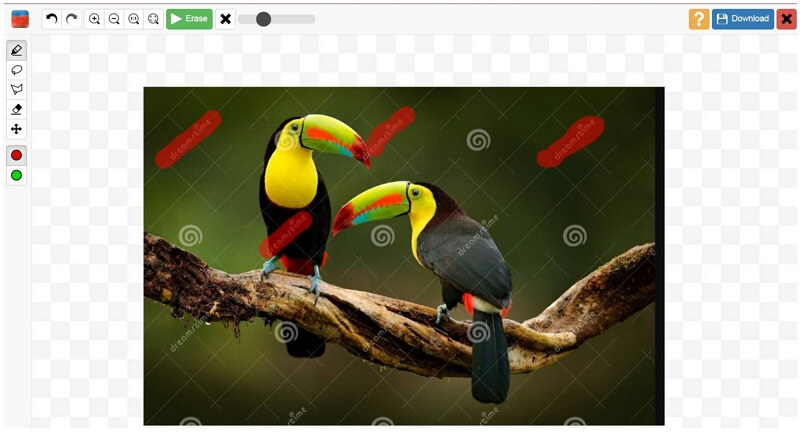 Step 5: Click on Download at the top right corner of the screen to save the file to your device.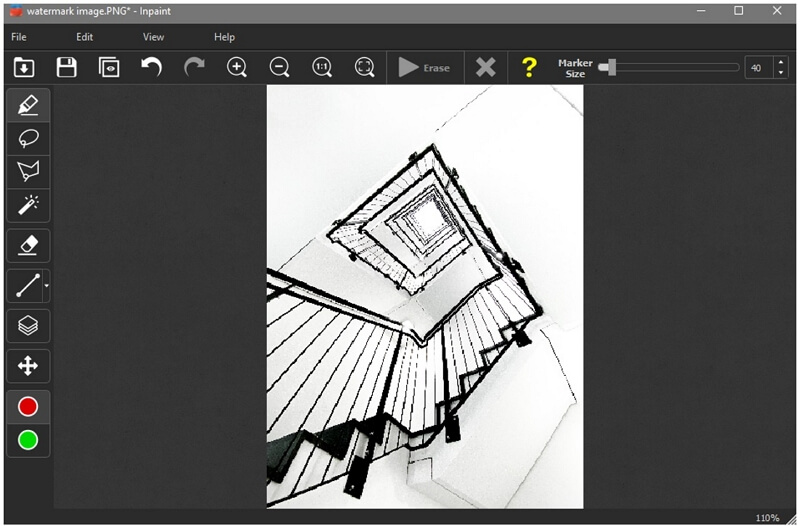 Remove Dreamstime Watermark in Photoshop
Adobe Photoshop needs no introduction. It is famous among graphics designers, web designers, photographers, and photo editors. The reason for its popularity is its special functions and features. Not only for photos, but this software is also famous for editing video files. You can do numberless things with your photos and videos through this software. Out of all its amazing features, one is removing objects. It can remove unwanted watermarks, text, logos, and objects.
Steps on how to remove a watermark with Photoshop:
Step 1: Open your file in Photoshop. Select any tool like the Pencil tool, Magic Wand, or Quick Selection to make boundaries around the watermark.

Step 2: Make a boundary around the watermark and adjust it accordingly. For this, click on the Select menu. Now click on Modify>Expand. A dialogue box will appear; write pixels that match your photo's background.
Step 3: Now go to File> Edit. A dialogue box will appear. Select the Content-Aware Fill feature. Adjust Opacity to 100% and Mode to Normal and click on OK.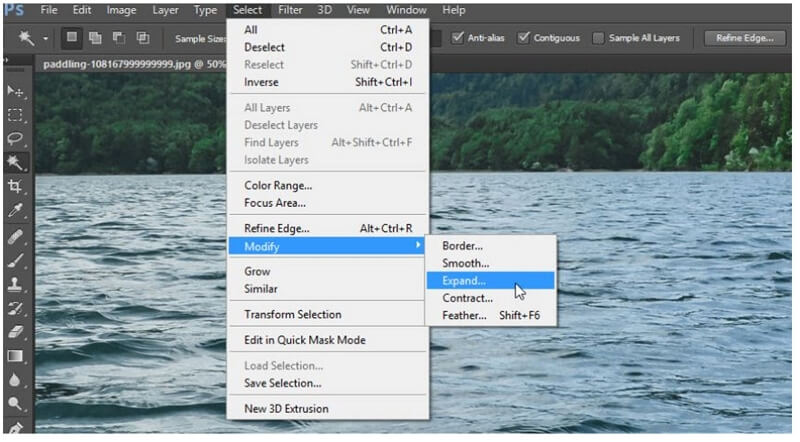 Step 4: Now, press the S shortcut on the keyboard to activate the Clone Stamp Tool. It is also present at the top left-hand side of the toolbar. Left-click on the picture to select the brush size and hardness.
Step 5: Press the Alt key on the keyboard and left-click on the area which you want to replace with the watermark. Once you select the area, release the Alt key and left-click on the image to start painting over your watermark.
Step 6: Change your brush size if you need it and continue painting until the watermark is completely gone.
You might be interested in:
Remove Watermark from Camtasia Video >>
Remove Object from Photos Easily >>
Best Dreamstime Watermark Remover - iMyFone MarkGo
iMyFone MarkGo is a wonderful tool for removing unwanted objects from pictures and videos. In case you want to remove any watermark from pictures or videos, it will be the best option to try. Some exciting features of this watermark-removing tool make it a worthy choice to get rid of watermarks from video , signatures, and text from photos and video clips. Now, let's have a look at some fantastic features of iMyFone MarkGo.
Features of iMyFone MarkGo:
1) Every easy to use
This software is super easy and simple to use. The user interface is quite intuitive to be understood by a beginner. It is not only for professionals, but a beginner can also use it for the effortless removal of objects.
2) Object removal in batch
It means that this software can be used to remove objects and watermarks from multiple images at a time. You can select and add many pictures simultaneously and then remove the undesired objects with a single click.
3) Addition of watermarks
iMyFone MarkGo is not only suitable for removing objects, but it is also used to add a watermark, title, text, signature, and logo. The simple and easy interface shows separate options to add watermarks to videos and pictures and remove watermarks from images and videos.
Steps on how to remove watermark with iMyFone MarkGo:
Step 1: Download and install iMyFone MarkGo on your device and open it. Click on Remove Image Watermark.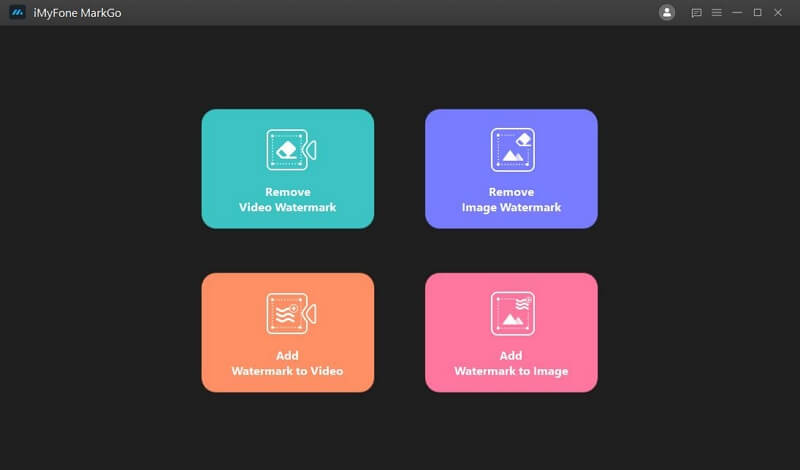 Step 2: Then you will get to the interface of adding media. Click on the interface to add image and import image from your computer that you would like to remove watermark from.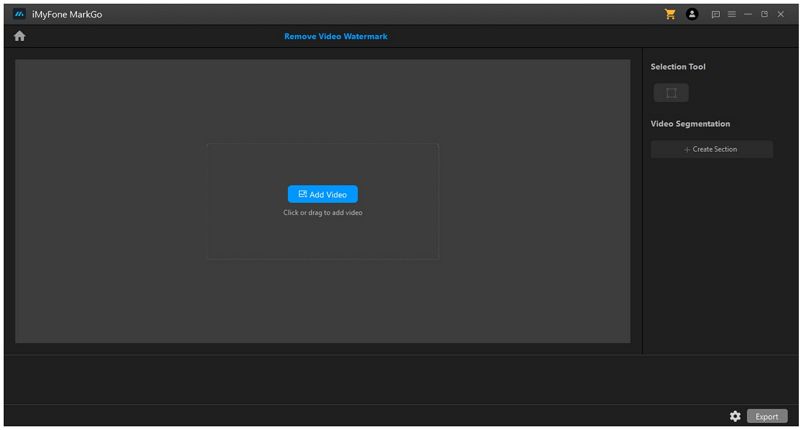 Step 3: After the watermarked image has been imported, you can click on the selection tool and a box for removing watermark will pop up. Just move the box to where the watermark stay on the video or image. Click on the Remove Now button to remove the watermark and preview.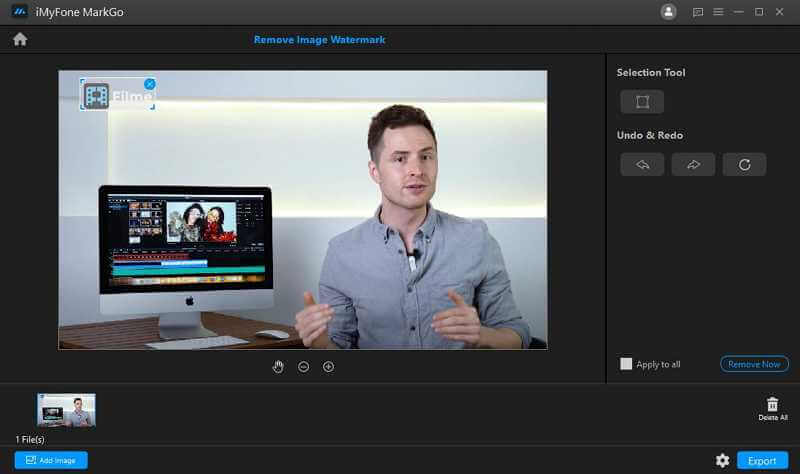 Step 4: When you are happy with the result, you can click on the Export button to export the image without watermark. It can also be used to remove bandicam watermark.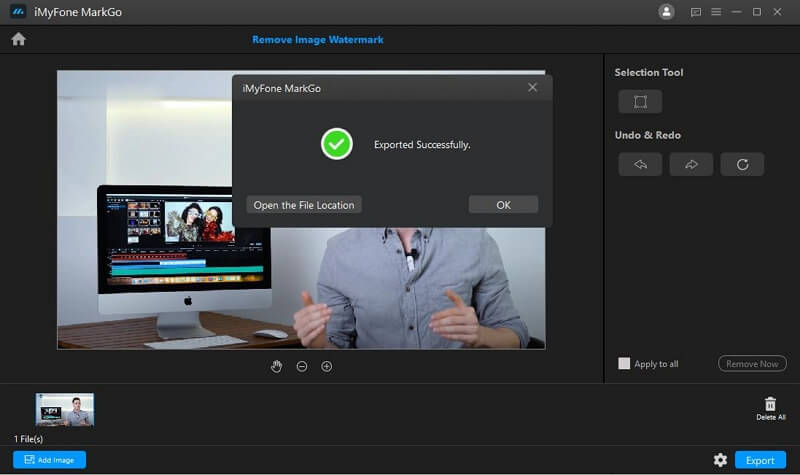 Final Words
Dreamstime has a fantastic collection and stock of photos. However, the images will have a watermark if you don't have the premium version. But there are many solutions to the problem. You can use online tools to remove watermarks. Also, Dreamstime removes the watermark itself through credit packages and paid subscriptions. If you are a Mac user, you can use Final Cut Pro to remove watermark.
You can also choose any software like iMyFone MarkGo remove different kinds of watermark yourself. It is a powerful yet easy-to-use tool to remove watermarks.