Origin Graph might not be a new tool for you as a student or researcher. The tool has hundreds of graph templates, research tools, analytics, batch plotting, etc. However, you have to pay for the graphs when plotting in your document or presentation.

Therefore, we have a blog post on removing watermark from Origin Graph for free. We're going to share an AI watermark remover for flawless text removal. Besides, we will also tell you how to convert the graph into an image and paste it wherever you want.
Part 1. How to Remove Watermark from Origin Graph [AI Watermark Remover]
The first method we' re going to share is something you'll thank us for. The tool we're about to introduce will help in origin pro 2017, removing watermarks and opening up the gates of many online platforms with watermarked images, graphs, videos, etc.
Most Advanced AI Watermark Remover
Hunting for a tool to get rid of Origin Graph watermark efficiently? Why not try
iMyFone MarkGo
, a professional watermark remover that helps you remove watermark 100% clearly with AI-powered Technology within 5 secs in 1 click.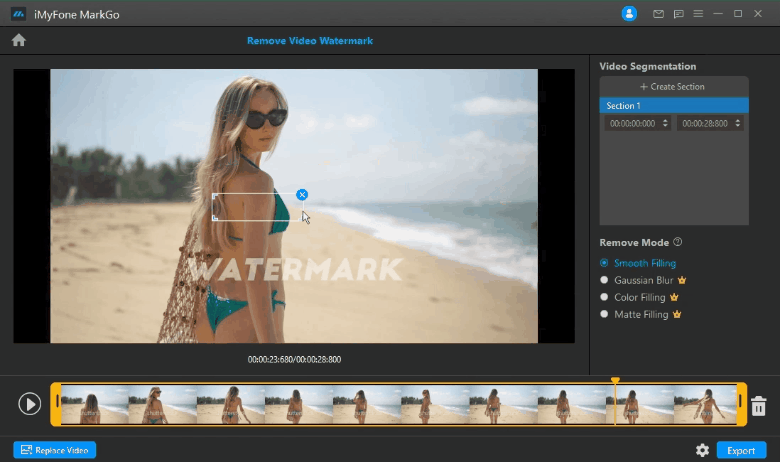 Wonderful Features of iMyFone MarkGo
User-friendly, without any technical knowledge required to remove watermark in just one single click.

Easy to remove and add watermark for videos and pics, with no traces at all.

Free to try the remover, during which you can check the compatibility.

Able to add watermark for up tp 100 pics in batch for copyright considerations.
Watch the video tutorial to learn more about MarkGo.
Here is the step-by-step guide that answers about Origin and removes watermark from Origin Graphs and images.
Step 1: Download and Install MarkGo
Download iMyFone MarkGo, install the app, and launch it on your desktop. Select 'Remove Image Watermark' to enter the app's interface for further editing of the images you want.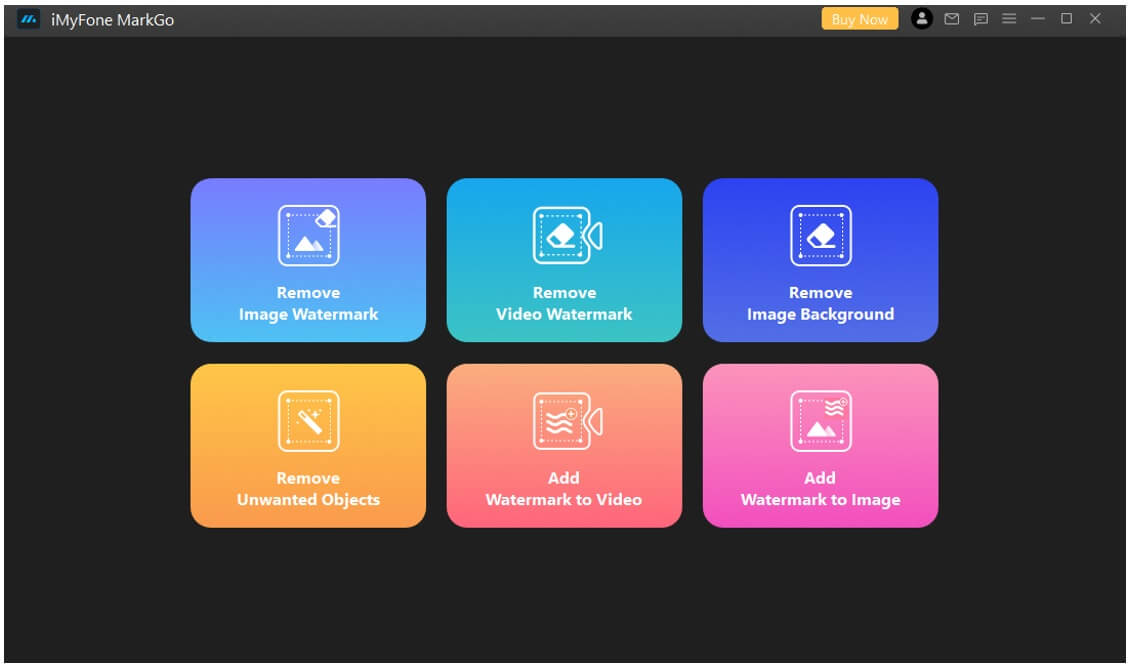 Step 2: Upload the Graph Image to MarkGo
You can download the graphs from Origin Graph Pro but the watermark remains there. You will upload the graph image to MarkGo using the '+' tab at the bottom of the window. If you want to edit more than one graph, you can also do it by adding as many images as you want.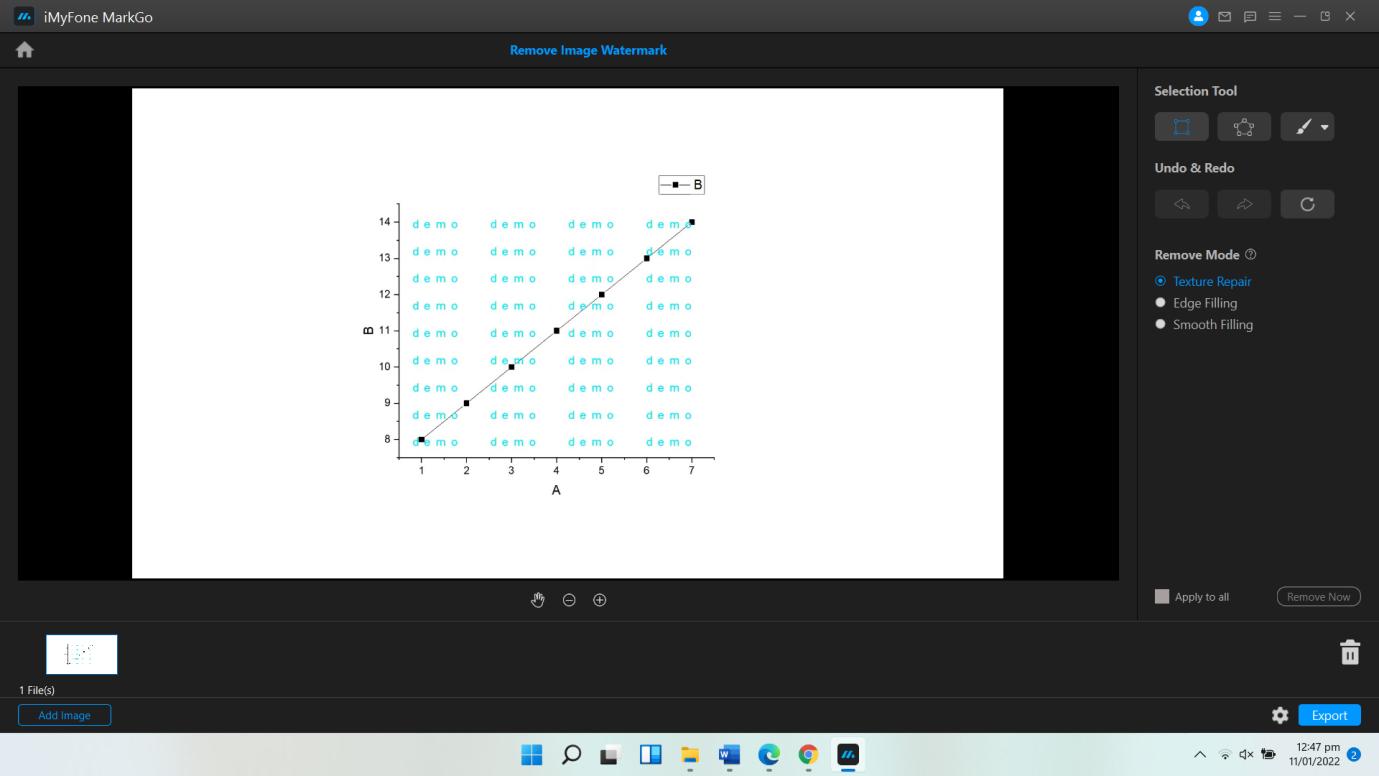 Step 3: Select the Watermark by Covering the Box onto the Area
The next step is selecting all the watermark texts on the graph. You will have to use a mix of brush and marquee tools to help Originlab remove the watermark. Once the watermark has been selected, it will look like something as shown in the picture below.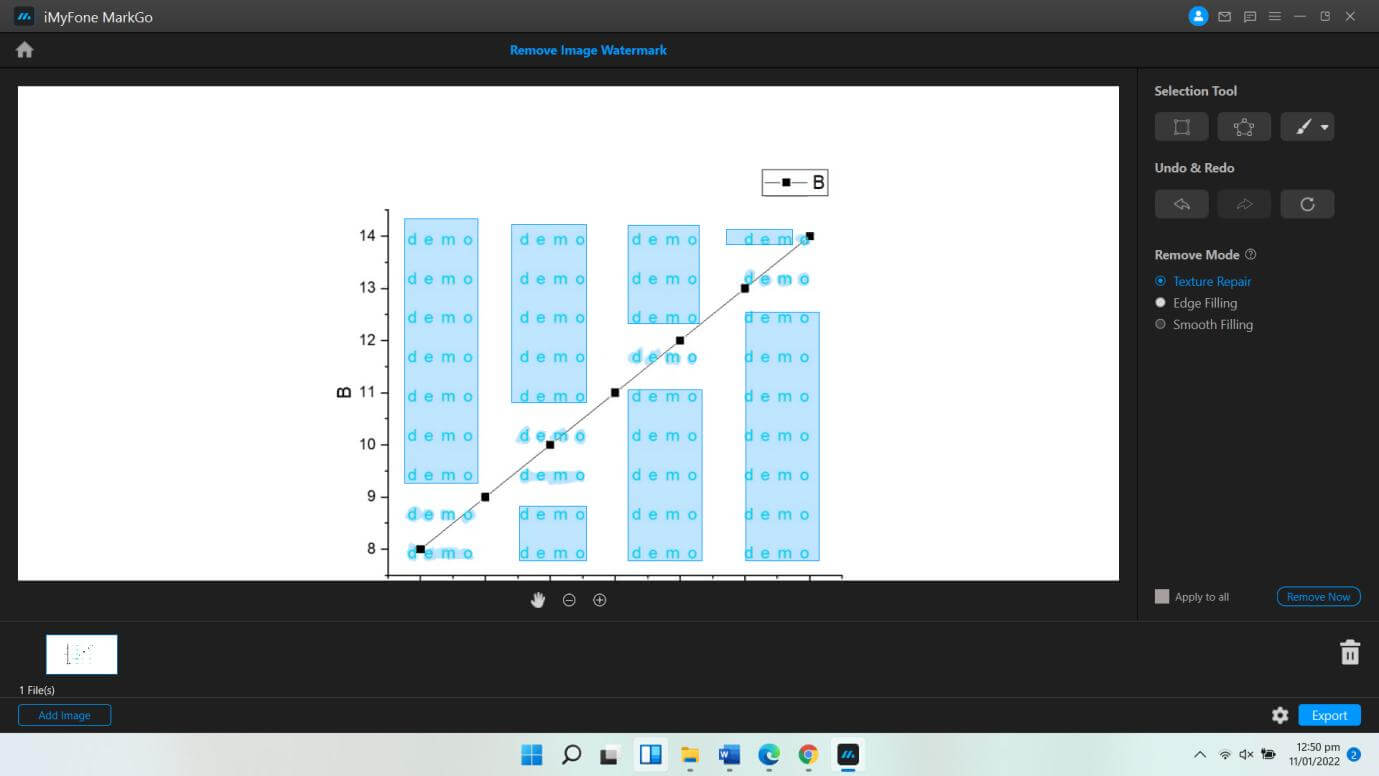 Step 4: Remove Watermark From the Image and Apply to All in 1 Click
Hit the remove now tab, and the watermark will be removed from the image. If there is more than one graph, click the 'Apply to all' button.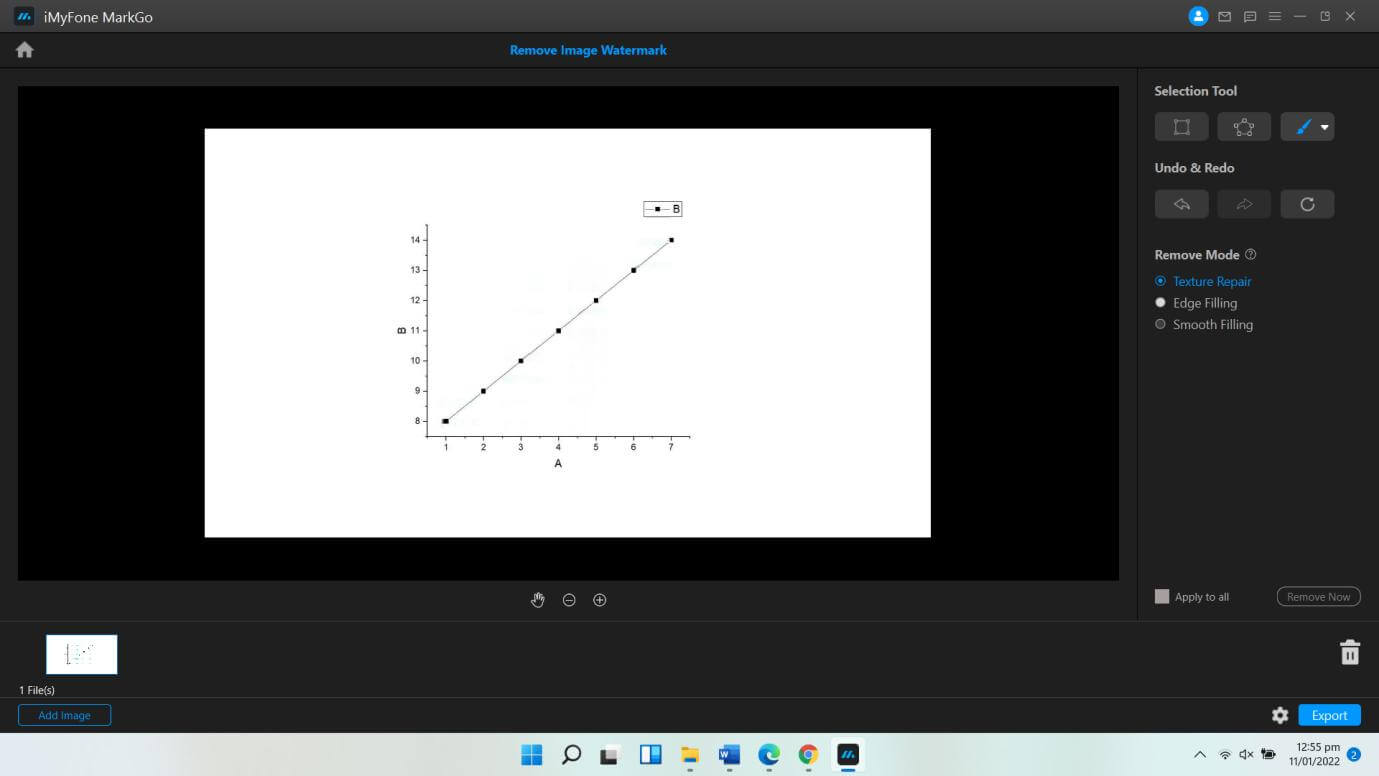 Step 5: Export the File with No Watermark
Click on the 'Export' button and save the images on your device.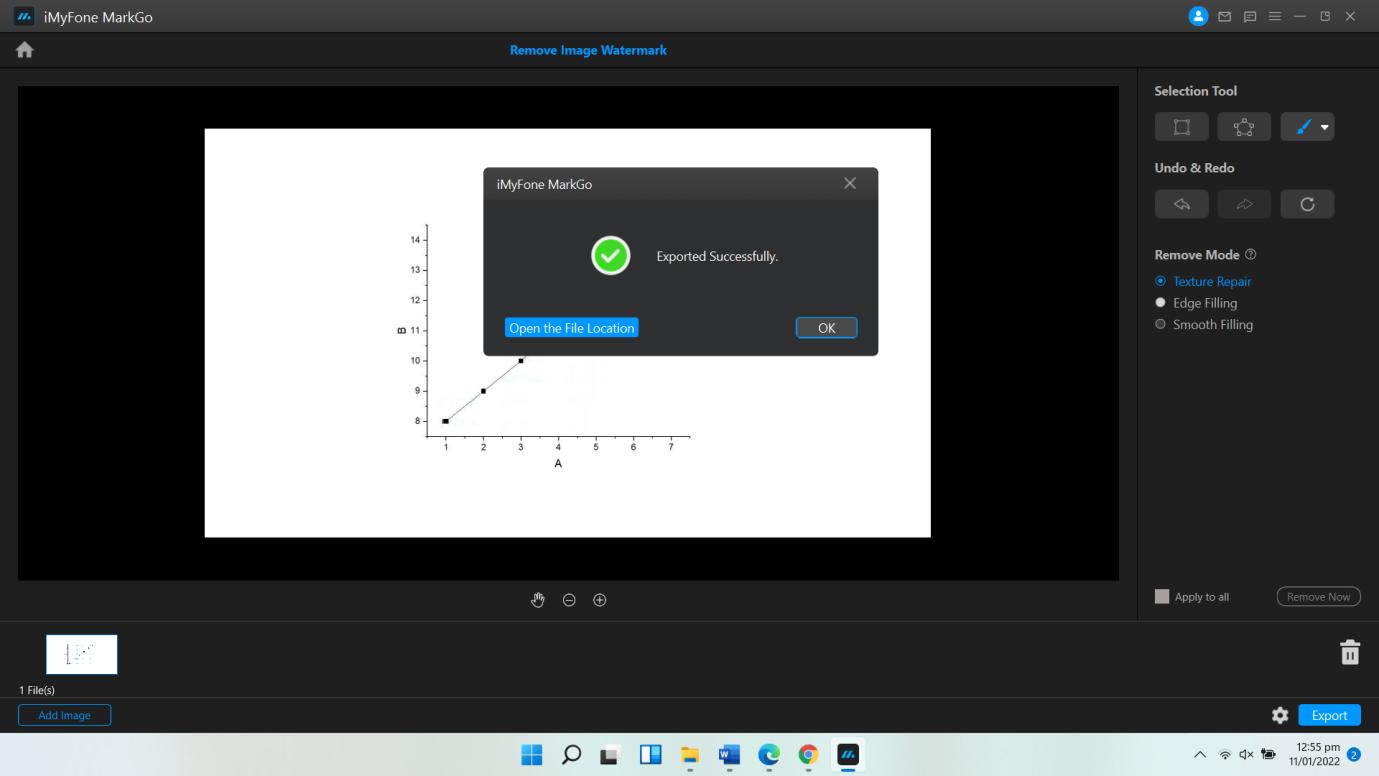 Part 2. How to Copy Graphs from Origin to Word and Remove Watermark from Origin GraphPart
Here is a step-by-step guide for you to copy graphs to word and remove the watermark.
Step 1: Add Table Values
Launch the software and add table values for making a graph you want to draw. You can choose as many variables as you want to show in the graph and the number of graphs.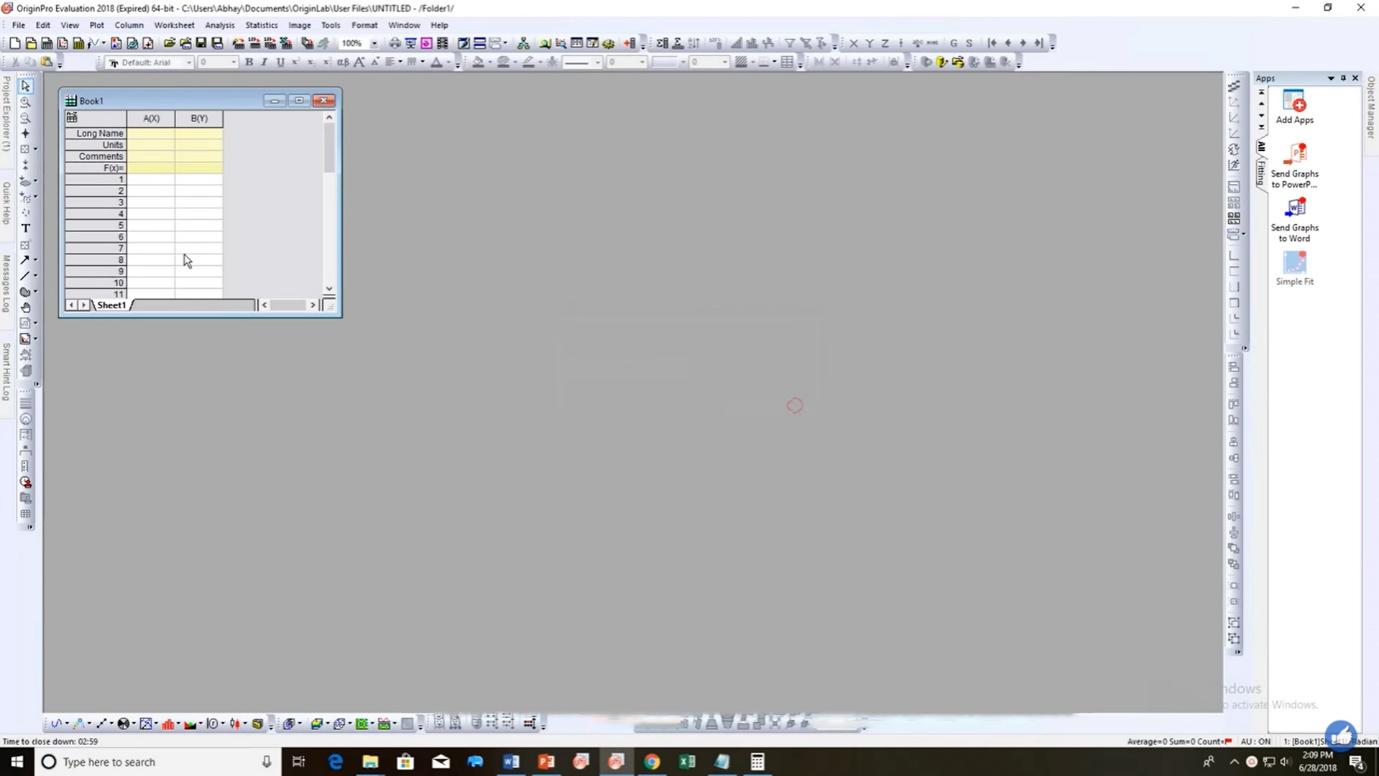 Step 2: Draw the Graph
Once you have added values to the table, click on the 'draw graph' tab, as shown in the image below. It will open up the graph for the given values.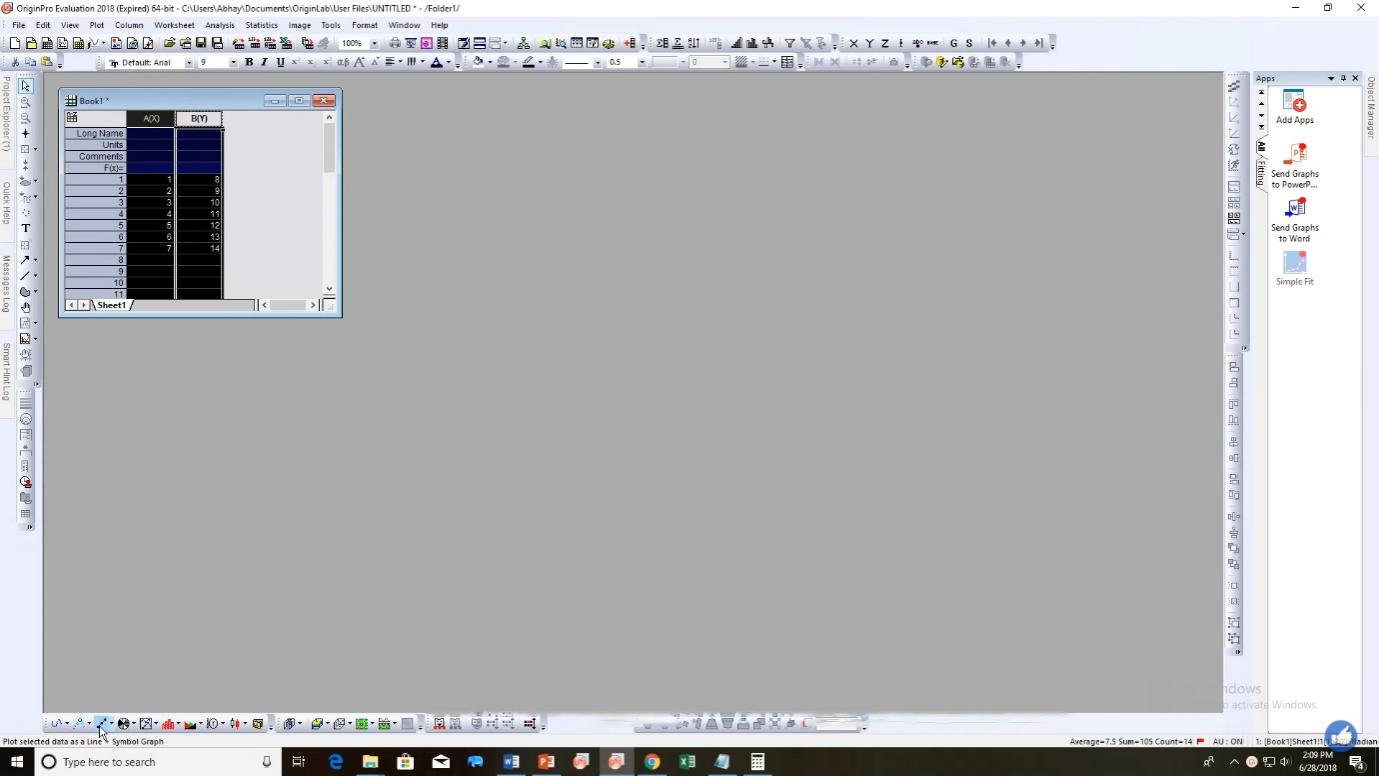 Step 3: Export the Image of Origin Graph and Remove Watermark Using MarkGo
Though the export files of Origin Graph have watermark, you can easily get rid of it using MarkGo as shown in Part 1.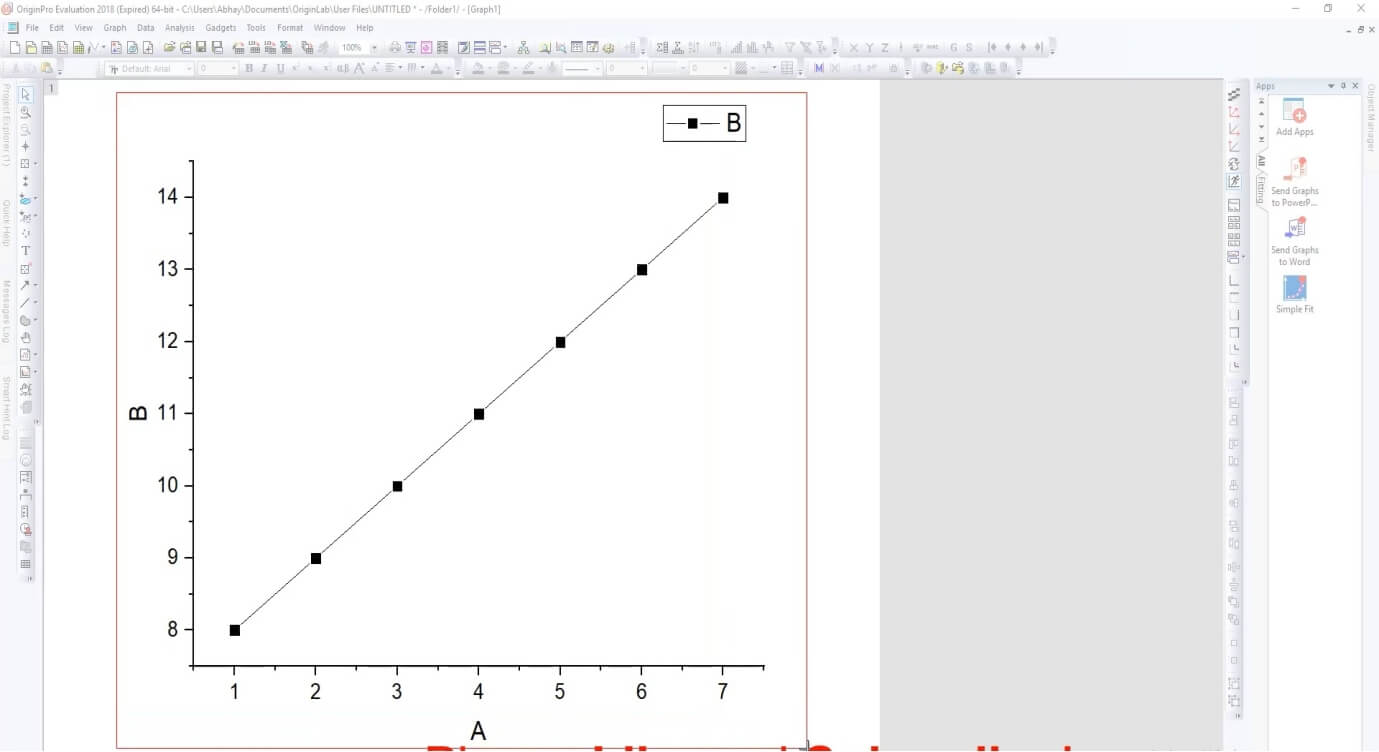 Step 4: Copy to Word File
All you have to do now is go to the word file where you want to copy the graph and press 'Ctrl + V' keys from your keyboard. The graph will be copied to a word file.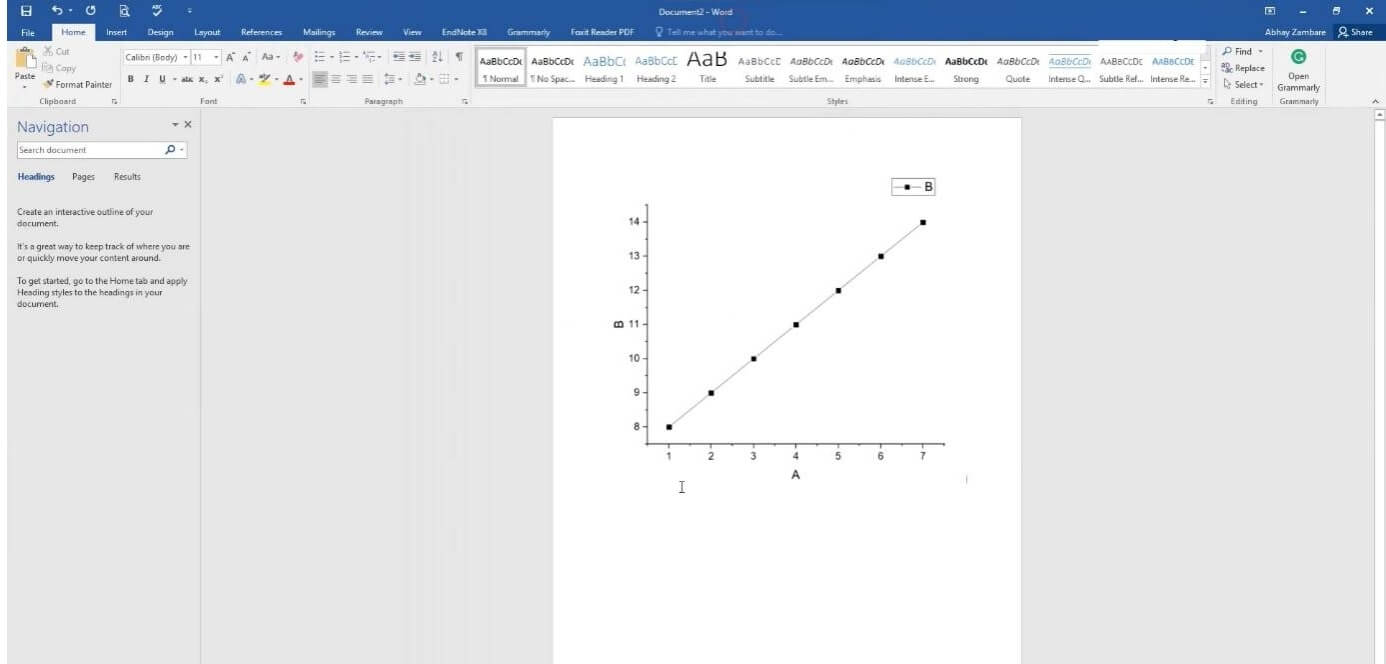 You' re all done!
Part 3. FAQs - How to Remove Watermark from Origin Graph Free
1. How do I remove the demo watermark from Origin?
We have shared a free method on how to remove watermark from Origin Graph. You can use the MarkGo tool to get rid of the Origin watermark.
2. Why is there a watermark on my graphs?
Origin Graph is a tool of Origin Labs that lets you do research analysis, make graphs, plots, etc. When you're using the free version of Origin Graphs, there is always a watermark shown on the graphs you make.
3. OriginLab how do I turn off Origin demo?
You have to pay for the Origin Graph' s pro subscription to remove the watermarks from all graphs.
4. How do I extract a graph from Origin?
You can extract the graphs directly from the Origin Graph to the documents where you want to use them. Besides, you can download the graphs as well.
Conclusion
We've shared how you can get watermark-free graphs in Origin Graph without paying for the premium license. All you' ve to do is download MarkGo, and it will be your go-to tool for all kind of images and video watermark removal. As you know how to remove a watermark from the origin graph.