Arnold is a famous renderer from Autodesk. It is an advanced ray-tracing renderer that helps people with VFX and animation rendering.
Arnold is a very effective tool because it has different features that make it powerful enough to get good results for animation and visual effects. It is a paid tool, and that is why it includes a watermark. Here, we will talk about how we can get rid of Arnold's watermark using iMyFone MarkGo and Arnold's Render Sequence tool.
Part 1. One-Click to Remove Watermark from Arnold Completely Free
To remove Arnold's watermark after rendering, you can use iMyFone MarkGo. It is a desktop tool that you can download and install on your PC. We know that after rendering, images are saved in the default location of Arnold. After that, you can remove watermarks from these image sequences one by one. Let us see how MarkGo can help us to get rid of Arnold's watermark.
Tips
Hunting for a tool to get rid of
Arnold watermark
efficiently? Why not try
iMyFone MarkGo
, a professional watermark remover that helps you remove watermark 100% clearly with AI-powered Technology within 5 secs in 1 click.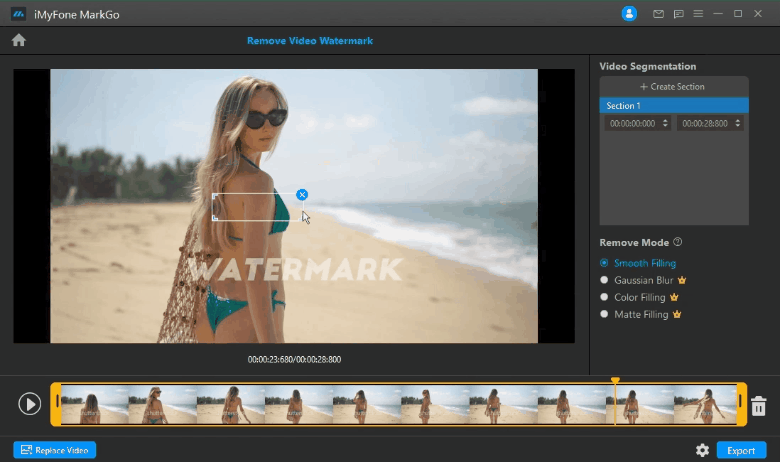 Wonderful Features of iMyFone MarkGo
User-friendly, without any technical knowledge required to remove watermark in one single click.

Easy to remove and add watermark for videos and pics, with no traces at all.

Free to try the remover, during which you can check the compatibility.

Able to add watermark for up tp 100 pics in batch for copyright considerations.
Watch the video tutorial to learn more about MarkGo.
Step 1: Go to the iMyFone website and download MarkGo. The trial version of MarkGo is free; therefore, you can download it easily. Install it and open it on your PC. It will show you different options on the home screen. Click on "Remove Image Watermark".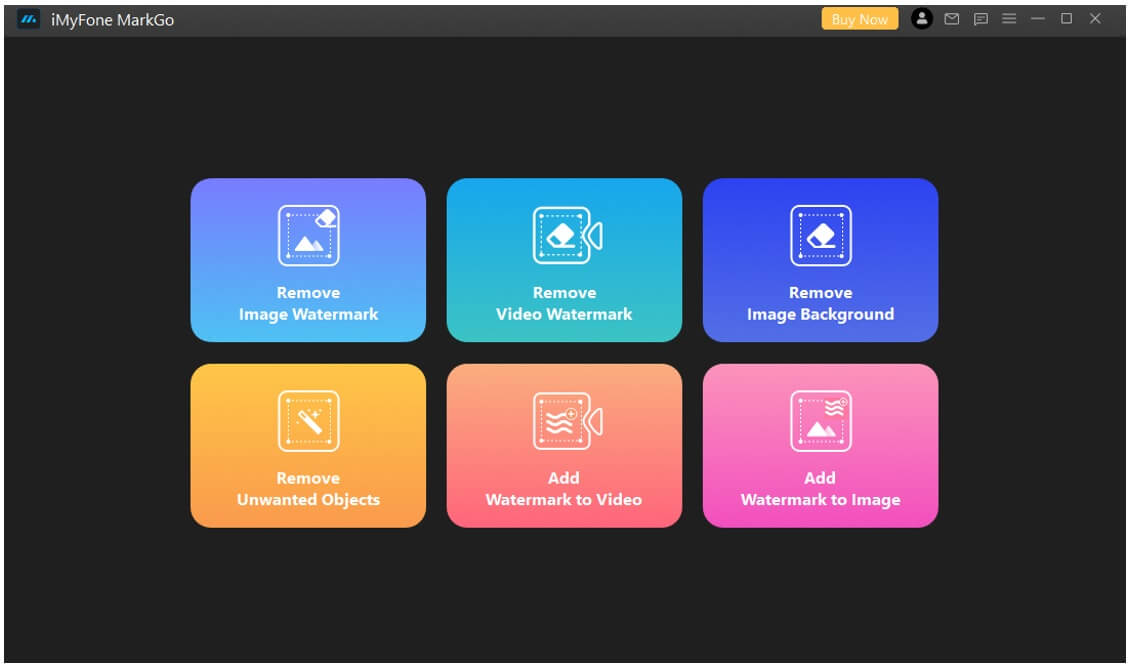 Step 2: A new window will appear. Here, you need to import the photo. Click on "Add Photo". You can also drag and drop the photos here.
Step 3: After uploading the photo, go to "Selection Tools" on the right side and, with the help of any tool, select the watermark.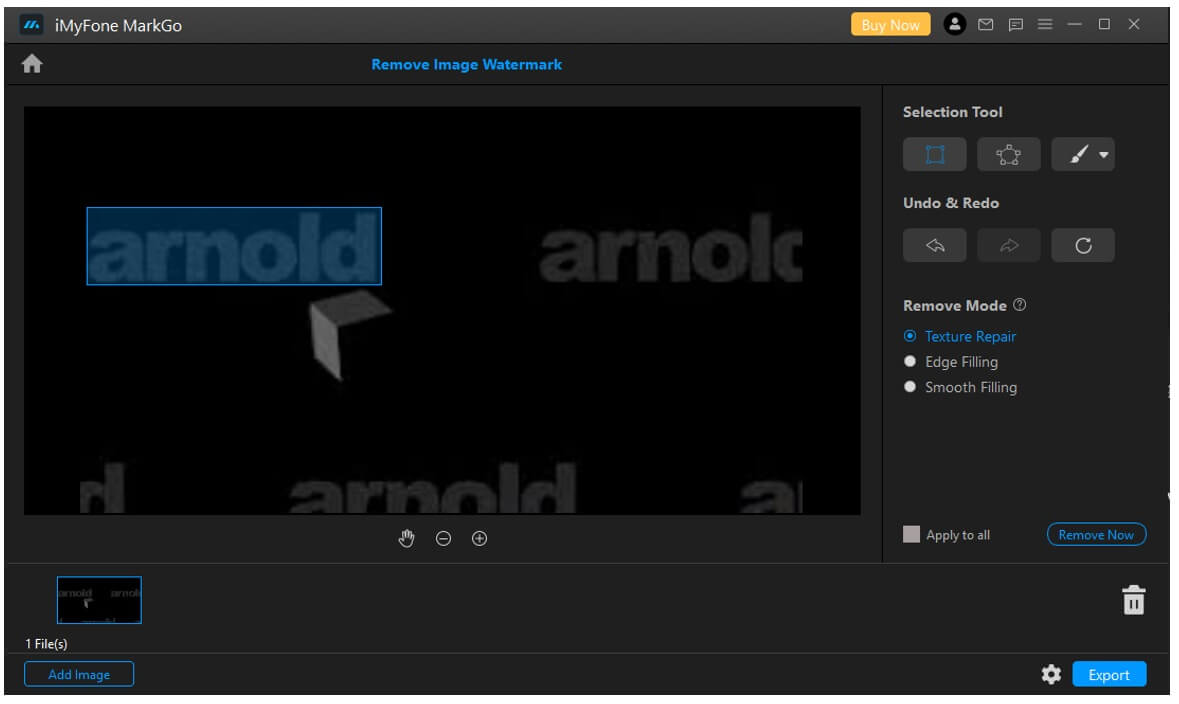 markgo-select-arnold-watermark
Step 4: After selecting the watermark, click on "Remove Now" to erase the watermark. To erase multiple watermarks, you can again select another watermark and click on remove now. Now, you can export the image without a watermark by clicking on the "Export" option.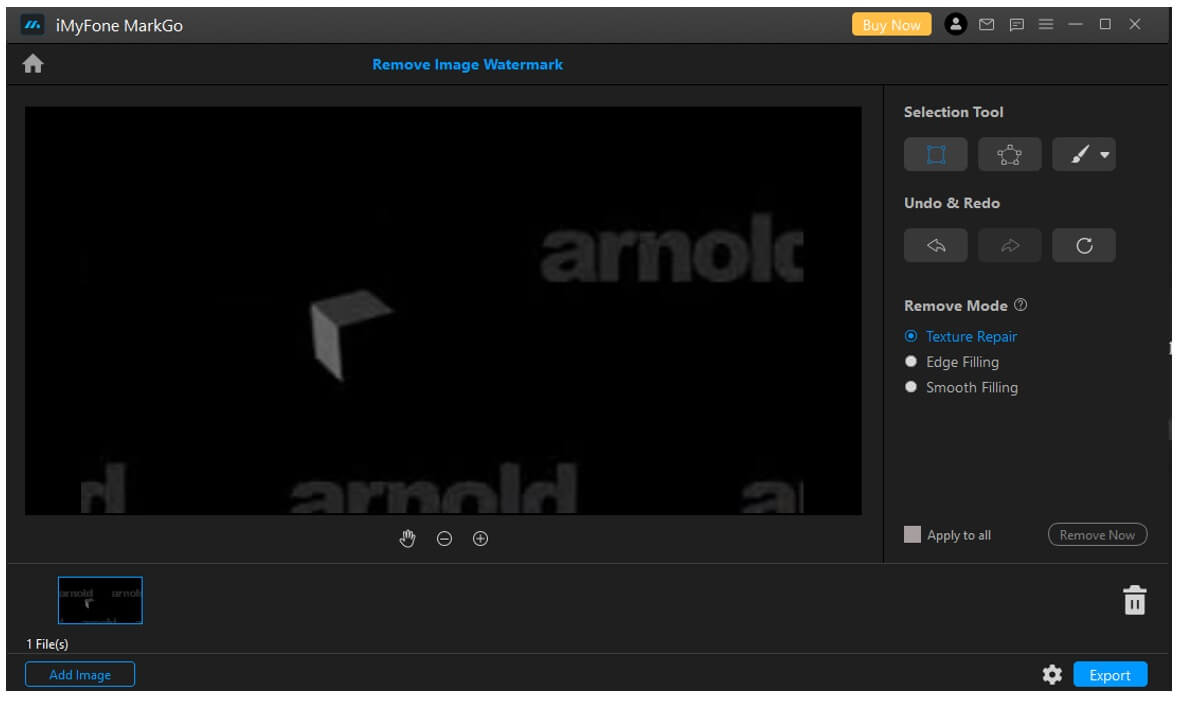 Part 2. Get Rid of Watermark from Arnold by Using the Render Sequence Tool
The watermark on the rendered product only appears when there is no license for Arnold when using Maya. When Arnold cannot access the Arnold Rendering License, watermarks appear on the renders. Another reason is that the user is trying batch rendering. You need a separate license for batch rendering; otherwise, watermarks appear on renders.
After creating your animations, you need to adjust your render settings. These settings include image format, frame/animation extension, start, and end frame, prefix, renderable camera, presets, and much more. Once you are done with the render setting, go to "Render > Batch Render". It will take a few minutes to render all the frames and place them in the default images folder. Here, all the images will have a watermark on them.
Now, to get rid of the Arnold watermark, you need to render. Don't go to batch rendering, as it will make you buy the full version. Go to Render Settings, make sure to select the specific camera that you want to render. Click on "Render Sequence". A window will pop, and it will render animation frame by frame and store it in the folder you chose. If you didn't choose the file path, then images will appear in the default images of Maya projects. Open these images, and no watermark will appear on them. You can now use these image sequences to make a movie of your animation.
Part 3. FAQs – How to Remove the Arnold Watermark for Free
1) How do I render without Arnold Maya?
There are plenty of other tools that you can use for rendering. A few of the rendering software are Unity, Blender, 3ds Max Design, KeyShot, Lumion, and many more. Although Arnold Maya is preferably easy and effective to use, it doesn't mean it is the only rendering tool available in the market.
2) Is Arnold included in Maya?
Yes. Arnold is included in Maya after the announcement in 2016. It installs Arnold by default, but if it does not, you can load it manually. Go to the Plug-in Manager and enable mtoa. Before 2016 it was not bundled, but now Arnold comes with Maya and 3ds Max.
3) Can you batch render with Maya's student version?
After the press release of 2017, Arnold is free for all educational institutions. It means that students can batch render without worrying about the watermark. As far as non-educational Arnold use, batch rendering will have a watermark on it. The users can use the Render Sequence tool to avoid watermarks.
4) How do I batch render with Arnold?
You can either go to the Render option and click on Batch Render or use the command line to batch render with Arnold. Go to the Render Settings and add AOVs to your animation. Now, save the AOV to Render View and then click on Render Sequence to start rendering.
5) Is Arnold good for rendering?
Yes. It is one of the most famous tools for batch rendering. Arnold uses a type of rendering that is path tracing. It produces perfect results, and every render is replicated with one another.
Conclusion
Arnold is a splendid rendering tool. Anyone can build up animations and render with the help of it. The free version has a watermark on it, and the batch rendering of Arnold requires a separate license. To avoid the watermark, either you can use the option of "Render Sequence" or use iMyFone MarkGo. MarkGo is a simpler and easier tool that can help you remove the watermark with just one click.