Camtasia leaves a watermark in the videos if you are using the trial version, and the premium version is pretty expensive. But don't worry, we are here with tricks and tools to remove the Camtasia watermark without any hassle. You can also use MarkGo to do it in seconds.
How to Remove Watermark from Camtasia Video
You can export videos from Camtasia without the watermark. Yes, it is possible without paying a penny. For this, you just need to follow simple steps. This method works well, but keep in mind that it is a bug in the software, so it might not work in the future. We recommend using this technique on Camtasia 9.
Step 1: Download Camtasia and sign up for the trial version. .
Step 2: Import a video. You can click on Import Media on the lef.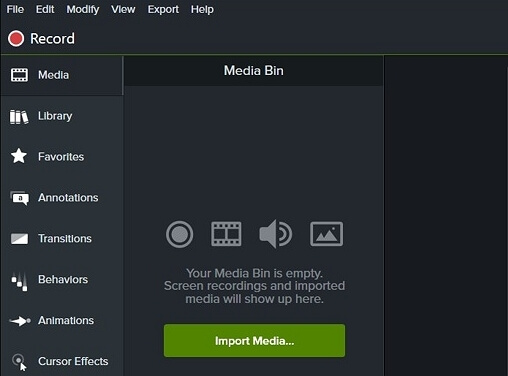 Step 3: drag the video to the timeline. Now, turn off your internet connection.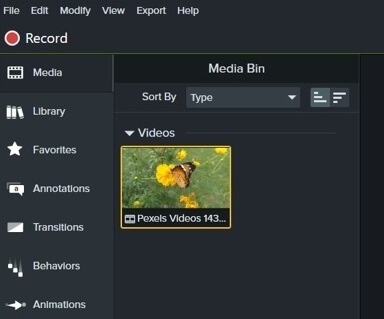 Step 4: Click on the Export button at the top right corner. Click on Local File. Now, you will have two options. You can either export the file with the watermark or without the watermark. Enter this key "GWAM4FUU5ZCMXCCHC44AC9R3E" and click on produce without watermark.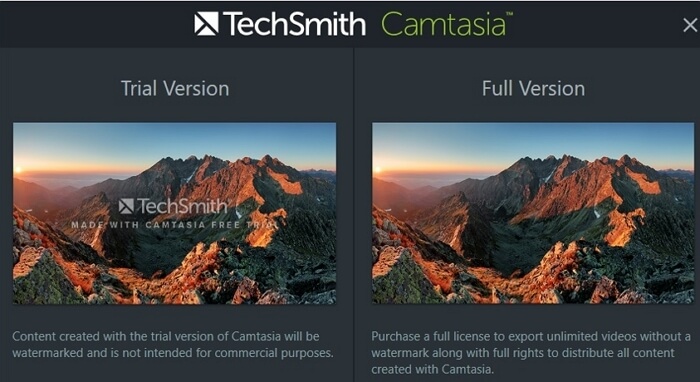 Step 5: Now, you will see a message box; click on OK. You are ready to export the video. Click on Next and choose the desired settings. Finally, click on Finish.
Another Way to Remove Watermark from Camtasia Video
iMyFone MarkGo is a watermark tool; it is specially created for this purpose. You can add or remove watermarks, and it works on both images and videos. You can easily remove any kind of watermark without any hassle; just select the watermarks in the video and remove them with one click.
The best part is that it takes only a few seconds to do that job, and there is no limitation on the file size. Usually, watermark removers badly affect the quality of the video after removing a watermark, but MarkGo offers optimal quality.
Features:
1) Easy to Use
The tool is very simple. Anyone can use it without any hassle; there is no experience required. The best part is that it requires only one click to remove watermarks.
2) Video Segmentation:
You can create segments of your video. It helps in removing watermarks that change position. You can select the watermarks in each segment.
3) Supports All Formats:
You can upload any type of video to it and remove its watermark without any hassle.
4) Trim Video
You can also trim your videos in MarkGo. While removing the watermark, you can select the desired duration of the video. Thus, it works as a two-in-one tool.
5) Multiple Watermark Selection
You can select multiple watermarks in videos. Click on the Selection Tool and add as many boxes as you like.
Steps to Use MarkGo to Remove Camtasia Watermark
Step 1 :Open MarkGo on your computer. Click on Remove Video Watermark.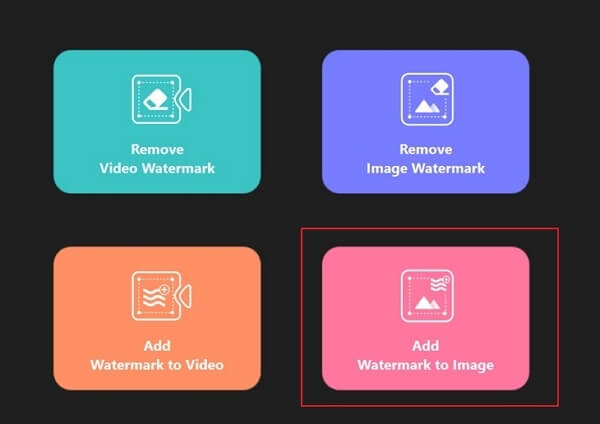 Step 2: Click on Add Video. Now, select the video from your computer.
Step 3: You will see a rectangle on the screen. You need to adjust it according to the size and position of the watermark.

Step 4: Click on the Export button. MarkGo will remove the watermark and save the video to the desired location.
Also Read:
Remove Watermark from Kinemaster >>
6 Best Ways to Remove Watermark from Pictures >>
Comparison Between 2 Methods
Reliability
We have discussed that skipping the watermark in Camtasia 9 is possible, but it is because of a bug. The bug will definitely be fixed in future versions. Thus, it is not a reliable method. You should go with a reliable option, and MarkGo is the right choice.
MarkGo is a watermark removal and addition tool, so it can easily remove watermarks from videos and images. You can use it on any type of video or image. Not only the Camtasia watermark, but you can remove any type of watermark, text, object from videos and photos.
Ease of Use
In Camtasia, you just need to turn off the internet connection and use the product key. It is quite simple, and you can do it in a few seconds.
MarkGo is also an easy tool. It is only for watermarks, so there are no extra options to make the user puzzled. You just need to select the watermark and export the file. It hardly takes one minute or a few.
Output Quality
When you export the video from Camtasia without the watermark, it is the best quality; it can't be better. In contrast, MarkGo makes the background a bit blurry. However, the quality of the output video from MarkGo is also commendable.
Price
Buying Camtasia would be pretty expensive. You need to pay $249.99 for one user. This is a one-time fee, and you will be able to enjoy all the features of the tool.
MarkGo is an inexpensive watermark removal tool. There are three plans available. You can get the monthly plan for $9.99, the yearly plan for $14.99, and the lifetime plan for $29.99.
Final Words
We have seen two methods to get rid of the Camtasia watermark. You can use any of them, but we recommend MarkGo as it is a watermark removal tool. MarkGo is reliable and easy to use. You can remove any type of watermark, logo, object, or text by using it and get high-quality images and videos in no time. It can also batch watermark photos easily.