The proper use of watermarks, such as initials and trademarks, will safeguard the originality of images and not divert the viewer's attention away from the enjoyment of the shot. We've compiled a list of the finest Instagram watermark applications for your convenience. Please continue reading to find out more about them.
Add a watermark to your Instagram Photos--MarkGo
iMyFone MarkGo is one of the most basic watermark creator programs accessible on the internet. It is appropriate for both novices and experts looking to save time in the video editing process. The batching of watermarks is a crucial aspect of MarkGo. With only a few clicks, you may add watermarks to a large number of files at once.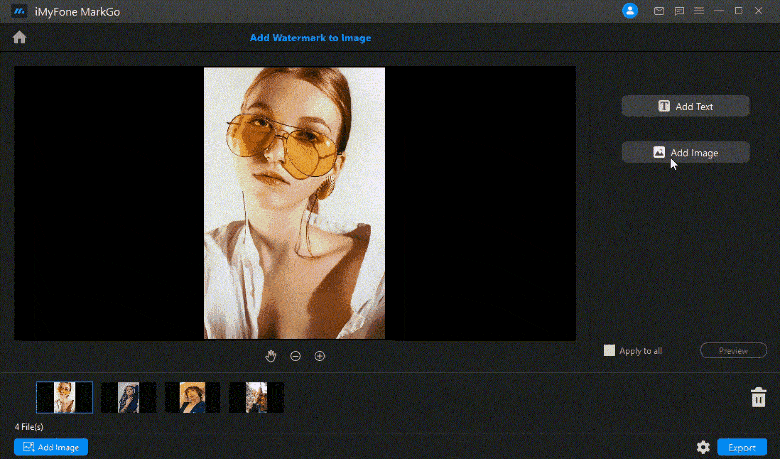 Watch the video tutorial to learn more about MarkGo.
Most video editing software that allows you to add watermarks to videos is complicated, and only professionals should attempt to utilize them. As a bonus feature, you can work with movies and add watermarks to numerous photographs and recordings simultaneously using this application.
Tips
Hunting for a tool to cut out images for free? Why not try a professional remover
iMyFone MarkGo
to remove backgrounds 100% Auto with AI-powered Technology within 5 secs in 1 click.
Juts try it out free below!
Alternatively, you will need to get familiar with them before applying a watermark. You can easily add a watermark to videos with iMyFoneMarkGo by following these easy steps.
Step 1: Launch iMyFoneMarkGo.
Click on Add Watermark to Image and upload the image you want to watermark.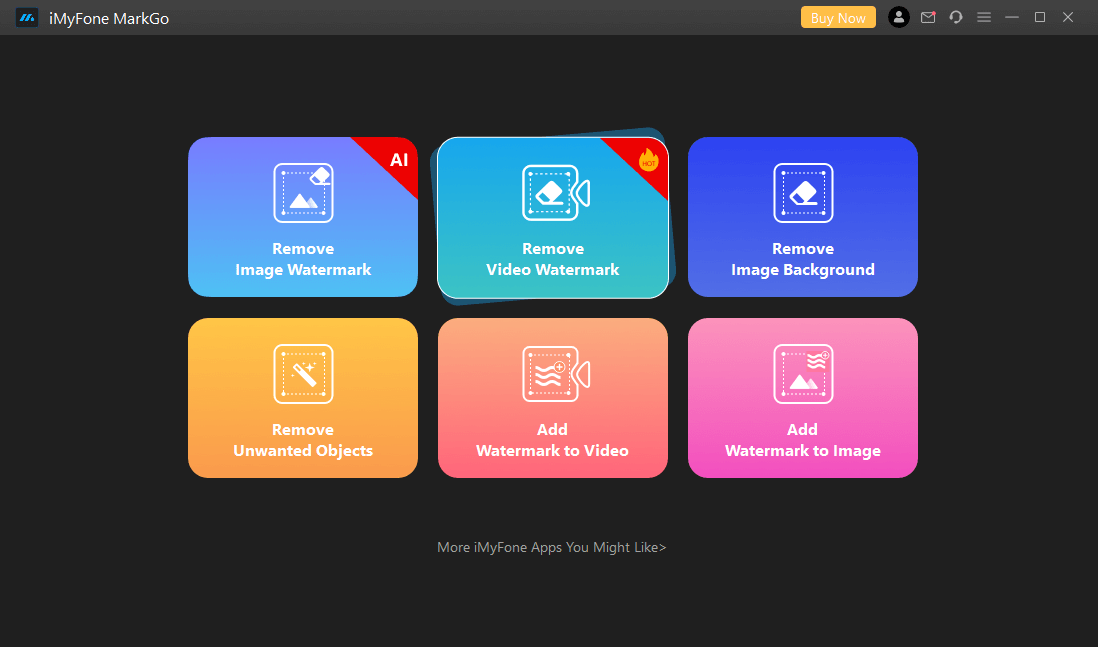 Step 2: Add a watermark to a picture
Use the correct Add Text or Add Image option.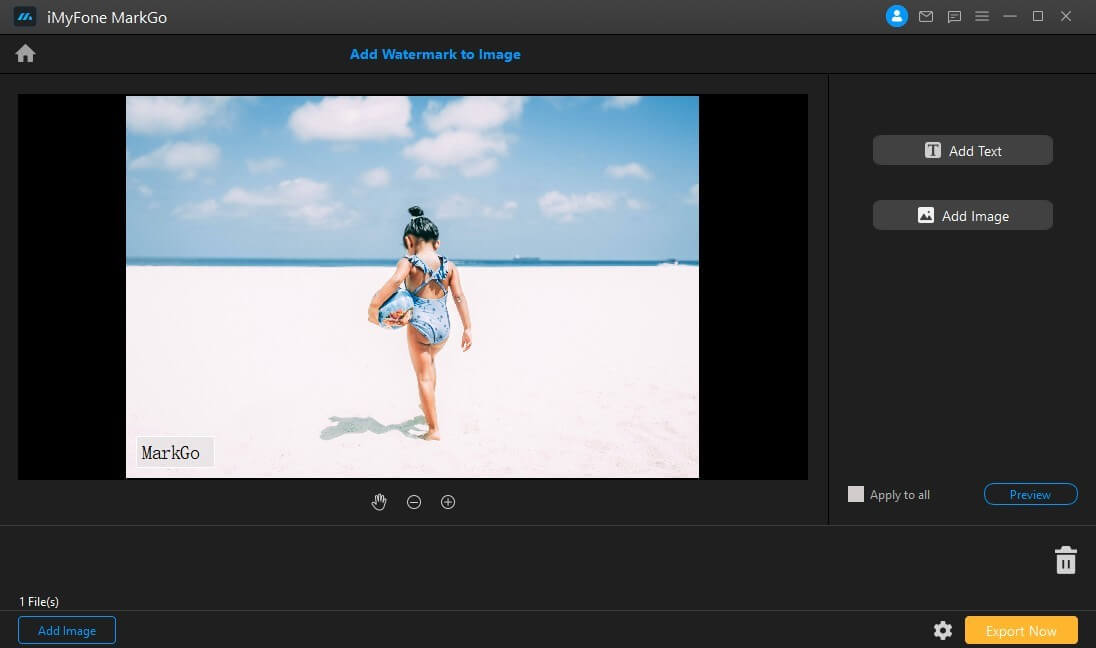 Step 3: Click the Preview button to see the final picture.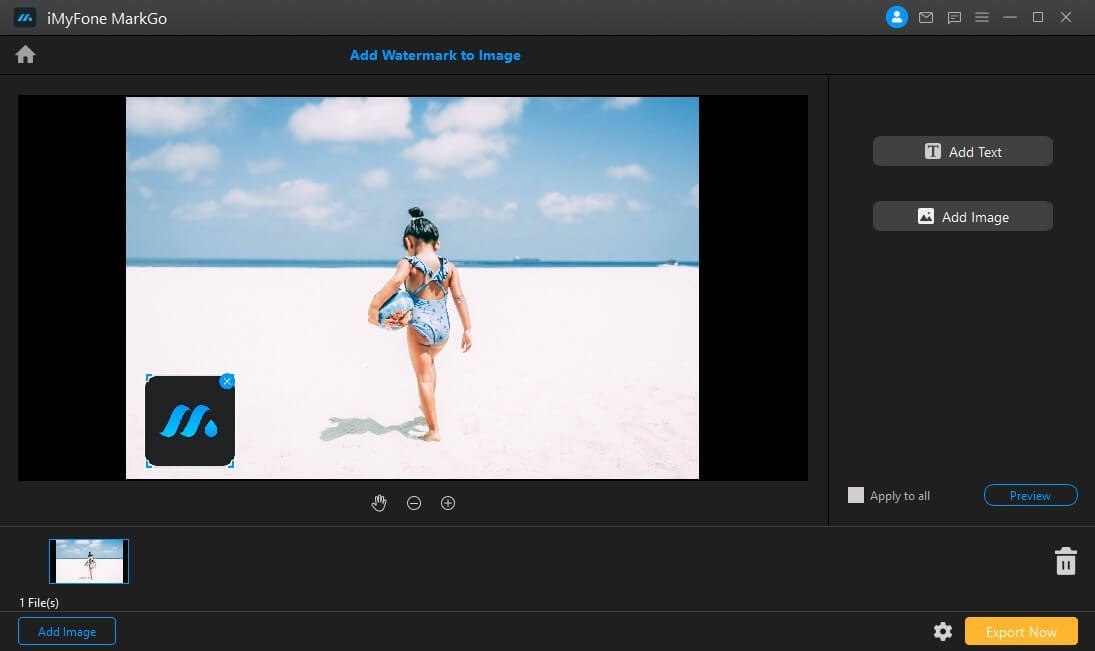 Step 4: To export the picture, click Export Now.
You may export it and enjoy it.
Advantages of MarkGo:

An easy-to-use interface

A simple process.

Intuitive controllers.

A reduction in price for college students.

The ability to do many edits at once.
Add a watermark to your Instagram Photos--Watermark&nbsp
Using web tools to apply watermarks to photos and videos is another option. There are plenty of web-based programs accessible that you may utilize without going through any formal training. Best of all, there is no need to download anything; access the website and use the tool as you see fit, without any restrictions.
Online solutions are appropriate if you do not have many huge files or do not need to make watermarks regularly. If this is the case, you may use www. watermark.Ws, an online watermark creator, to add watermarks to your photos and YouTube videos.
Advantages of Watermark:

Supports multiple file formats.

Connected to the cloud.

An interface that is simple to utilize.

Processors working in batches.
Disadvantage of Watermark:

No AI technology.
Step 1: First, open your web browser and go to the page. Get Started is available here. Click it to apply a watermark to your photo/video.
Step 2: Next, Upload or import your files from applications.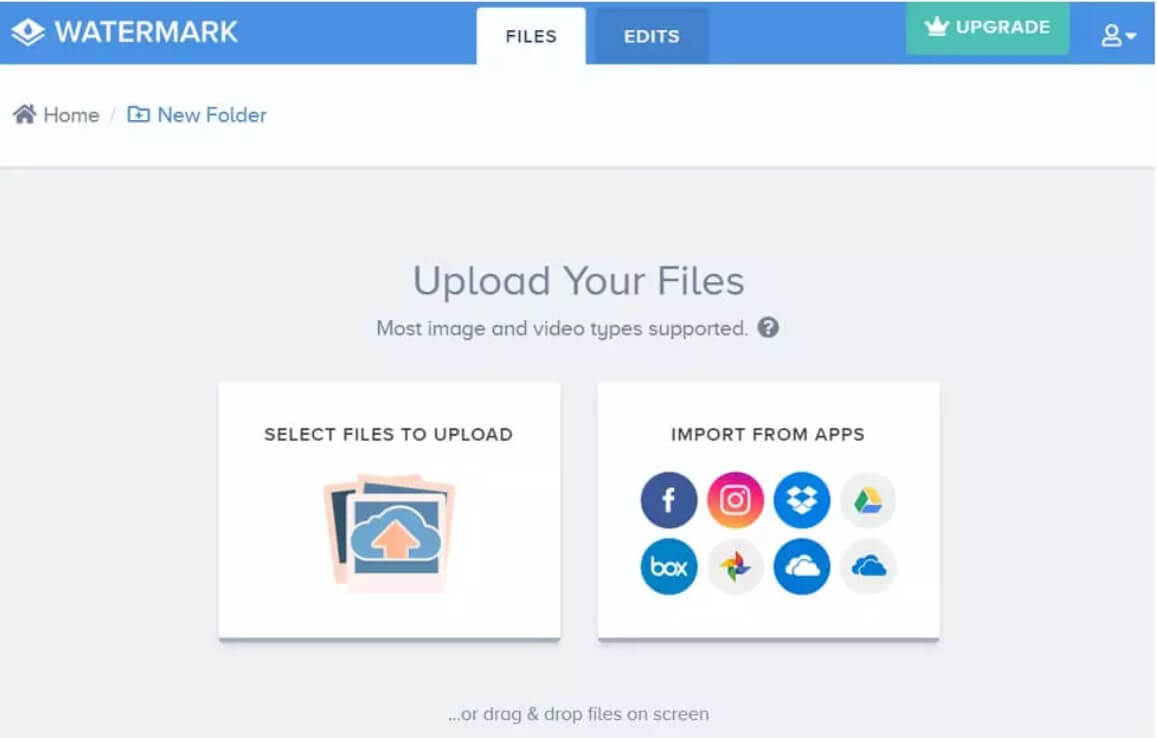 Step 3: After choosing the video, the browser will upload it. Click on the Edit option for your video.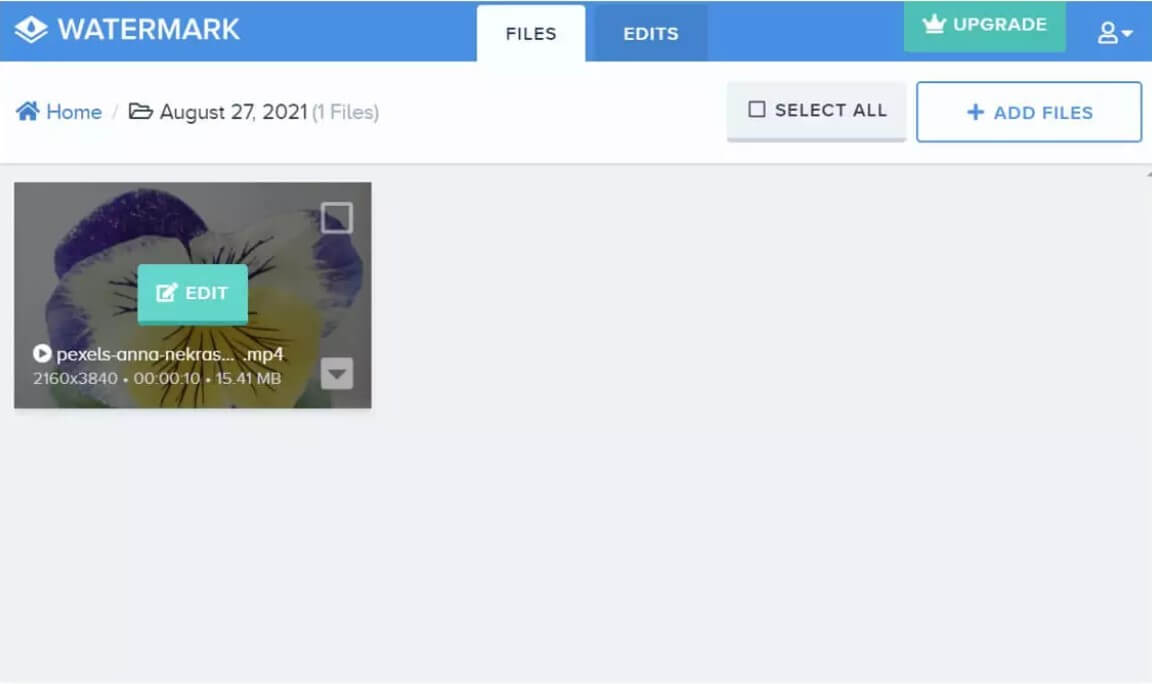 Step 4: After entering the editor,select a watermark from the menu to add a watermark to your photo/video.
Step 5: Select Text to add a text watermark to your movie. Your video will include a textbox. Enter your content in the textbox and choose your font. Drag the textbox to resize your text watermark.
Step 6: After applying the watermark, click Finish to let the website process your watermarked video and preview it.
Add Instagram Watermark--Visual
Visual Watermark Maker includes all the tools you need to create a watermark for your images. Your logo, name, and brand may be used as a watermark. Simple editing tools make it possible to generate multi-element watermarks with a single click. You may copyright all your photographs at once in batch mode. The ability to rename and resize photographs makes it simpler to post them online. Worked instantly on my machine. The Watermark Creator may be used using the built-in Photos software on a Mac. It's compatible with Windows, Mac, iOS, and Android.
Advantages of Visual:

Design your logo.

Generate multi-element watermark.

Copyright your pictures.

Batch mode.
Disadvantage of Visual:

Too costly.
Step 1: The first step is to download the app on your mobile device, whether it's an Android or iOS device. Then launch it.
Step 2: Next,upload your photos.
Step 3: Click on the "Add Logo" button.
Step 4: If you're using the logo "From the gallery" (our gallery), then choose "From my phone" as the source (from your files).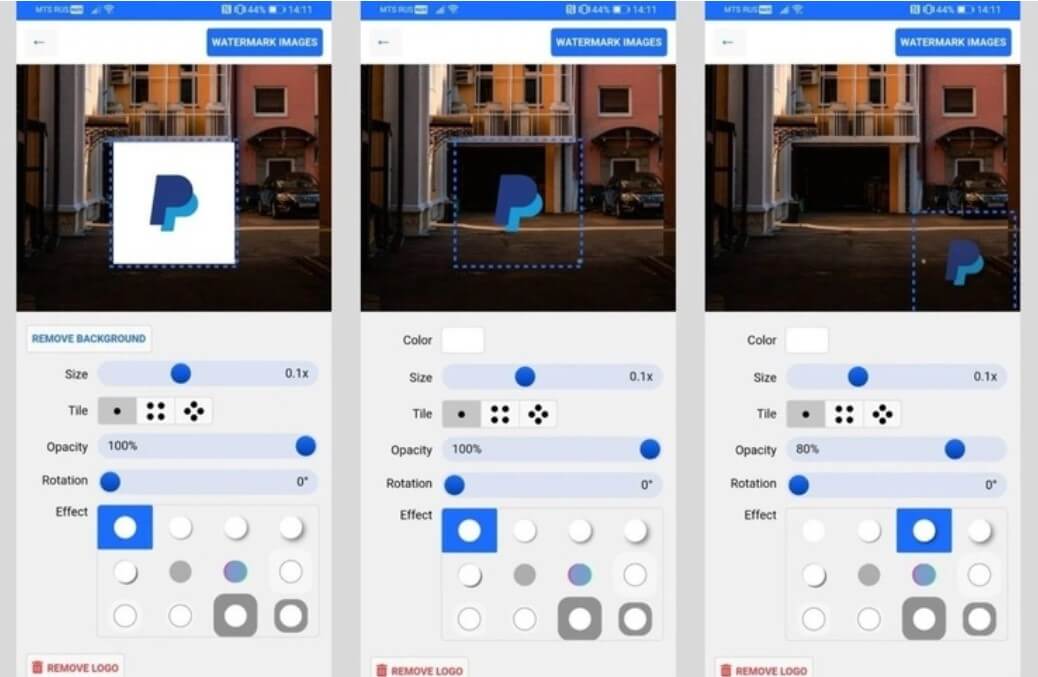 Step 5: Select "Add Text" (if you want to post a text message).
Step 6: Open the "Font" menu by selecting the "Font" function. In the search window, type in the name of the font you want to use (if you know it). Afterward, click on the "Color" option and choose a color that suits your taste.
Step 7: Using the "Tile" option, you may fill the whole image with watermarks (there will be several of them).
Step 8: When the Watermark Instagram app is ready, click the "Watermark Images" button.
How to Quickly Add Watermark to Photos on Instagram--Apowersoft
Suppose you prefer to work with a desktop programme when it comes to picture editing, especially when it comes to watermarking Instagram photographs. In that case, Apowersoft Watermark Remover is a good option for you. It is a desktop application that allows users to make a watermark for their Instagram photos by using simple-to-use functionalities.
Furthermore, it saves you time since it offers you easy tools that you will need for your project. You may add a watermark to your Instagram picture using text or an image. Those interested in learning more about it may do so by following the instructions below.
Advantages of Apowersoft:

Simple to use.

Multiple tools.

Add image and text.

Design your watermark.
Disadvantage of Apowersoft:

Image size limitation.
Step 1: Download the program to your computer and install it.
Step 2: Use the program and then drag and drop feature in the center interface to import your Instagram photos.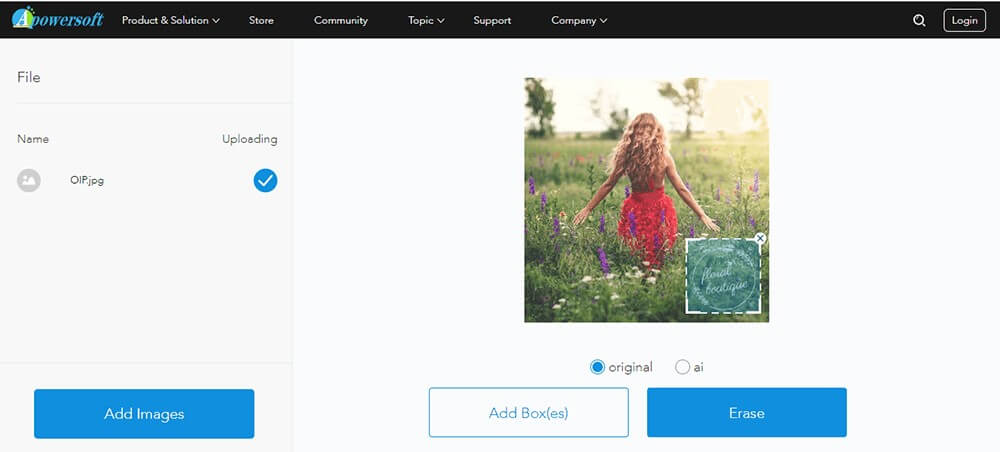 Step 3: To make changes, press the "Add text" or "Add picture" icons to the right of your photo to input text or images.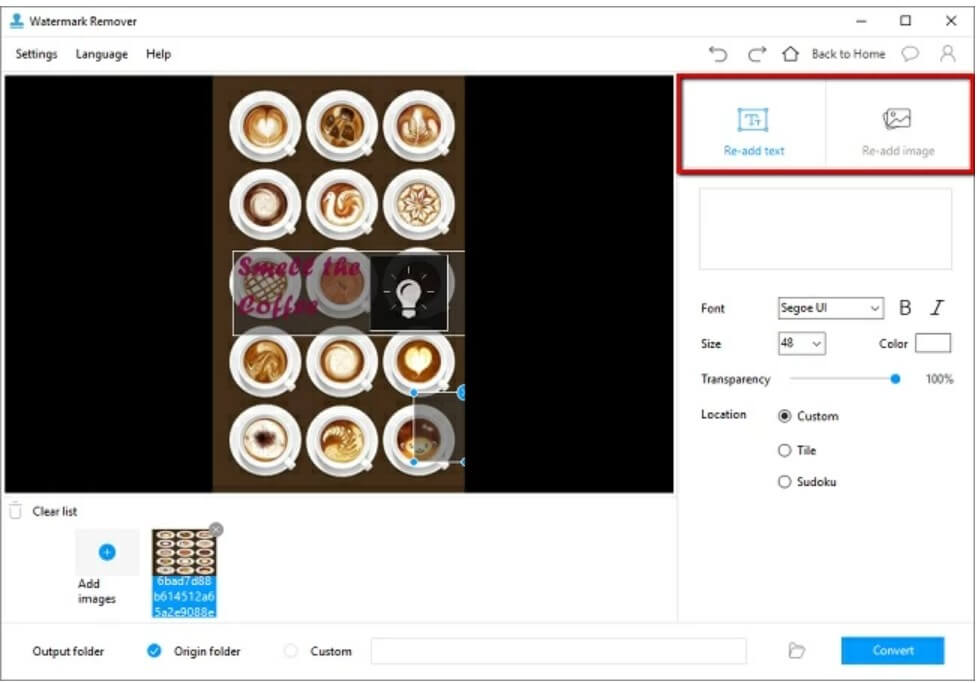 Step 4: You may personalize them by altering their size, placement, font style, transparency, and other characteristics.
Step 5: To save it to your computer, choose "Save as" from the drop-down menu.
How to Add watermark on Instagram--Adobe Photoshop
Using Adobe Photoshop, you can add a watermark to your photographs and movies, a powerful photo editing program. Text and graphic watermarks may be created with its assistance. It also allows for adjusting several other characteristics such as transparency level, rotation, flipping, etc. Custom watermarks may be added to this program, but you'll need to import them as a graphic file.
When you want to add a watermark to a picture in Photoshop, you must type in your name, company name, or website in the desired font and color. JPEG, PNG, TIFF, and BMP are all supported by Adobe Photoshop. This watermarking program also can handle picture folders.
Advantages of Adobe Photoshop:

Samples that have been pre-created.

Custom watermarks may be supported.

Multiple formats are supported.

Include the use of drop shadows.
Disadvantage of Adobe Photoshop:

No batch mode.
Step 1: Open a new file. Set your canvas to 1920x1080.
Step 2: Insert your sign, text, or logo. Use a tablet and a pen tool to utilize your signature or any handwritten script.
Step 3: For a Mac, press Command + I or Control + I for a PC. You may also use ink or watercolor brushes.
Step 4: Select a font to type. Open the Type tool by clicking the T. You may resize, move, and opacity your name!
Step 5: Create a new watermark logo using an Adobe Illustrator template.
Step 6: Change opacity. Reduce the opacity of the watermark to avoid obscuring the picture. Reduce fill-opacity in Layer Style Menu.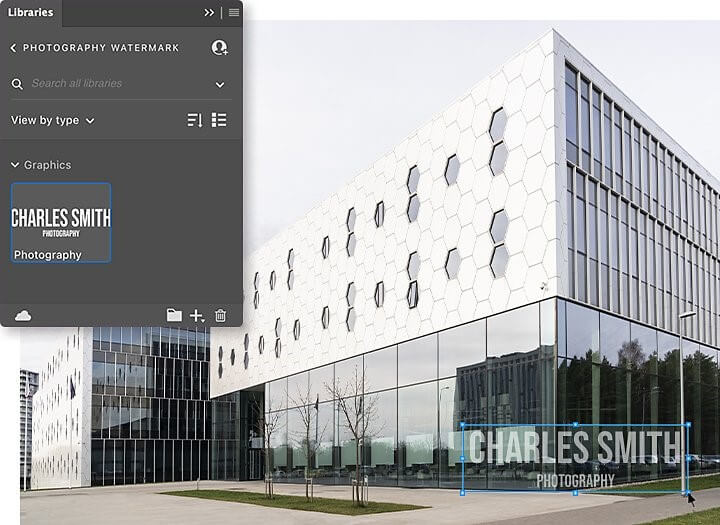 FAQS--How to Easily Add Watermark to Instagram Photos
1. Can you watermark Instagram photos?
Yes, you can watermark Instagram photos. Then press the three dots in the upper left corner of the article to add a watermark. Select "Edit" and "Add a Watermark." You may next add a watermark with text or a picture.
2. How do you watermark Instagram photos?
To watermark a picture on Instagram, open it in the app. Click and drag to choose a menu item. Tap "Add Filter" and then choose a watermark. Apply, then Share.
3. Should I watermark my Instagram photos?
There is no right or wrong solution to this topic; it depends on your Instagram goals. If you're using Instagram to promote your company, include your logo in every snap. You may not want to add your brand on every shot for personal picture diaries.
Conclusion
Each social network member has a right to watermark their Instagram images or disagree with the idea. Using the MarkGo to protect your images if you have spent time and money on them and don't want them taken. A modest watermark will not damage the image's quality or attractiveness, but it will ensure that no one steals your work. So choose your favorite software and start editing!