Squid Game is one of the most watched shows on Netflix ever. Deep human elements in the series make it more fascinating and popular among the viewers. TikTokers love to use Squid Game Song and other weird voices from the series in their video soundtracks. The voice of the Young-hee doll from the squid game is trending among content creators.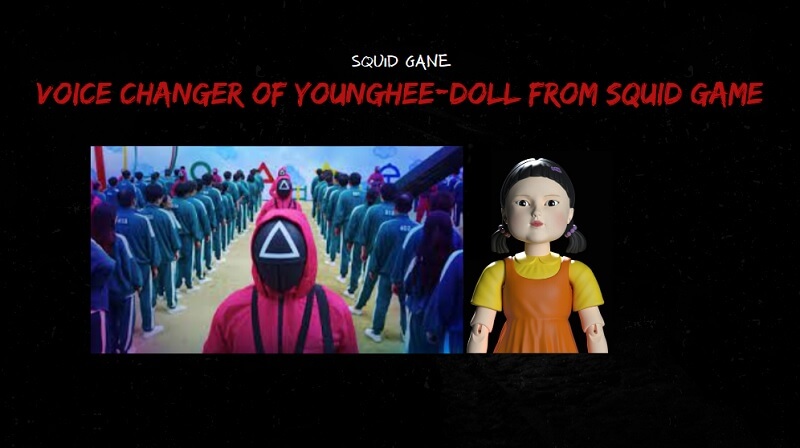 This blog elaborates on the famous Squid game series. Also, you will learn how to transform your voice like the Young-hee doll character by using a voice changer.
What is Squid Game?
You must have heard about the Squid game series or watched online clips. Squid Game is a popular Korean drama series directed by Hwang Dong-Hyuk. It is among the most successful fiction-based reality shows on Netflix. Based on "Win or die trying," the nine-episode series features 456 players fighting for their survival.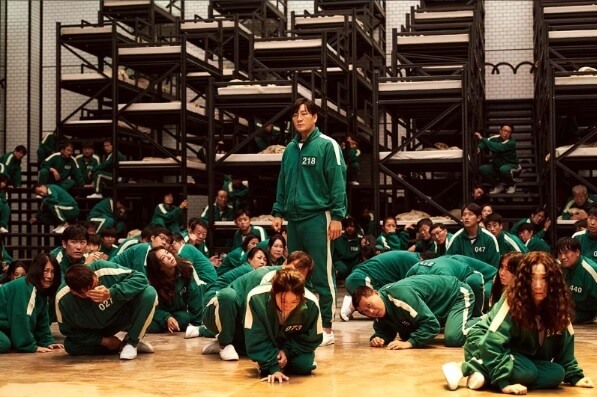 These people were disguised to play a dangerous survival game to compete for money in a desperate need. They accepted the invitation and were ultimately dropped at an anonymous location. Seung Gi Hun, the core character, was the first to enter the quest.
In the Squid game, players are supposed to try different actual games played by Korean children. Music in the series, especially the Squid game song, is extremely popular among the TikTok community. Moreover, the scariest sound effects and background sounds from the series are often used to prank others.
Who is Young-hee Doll from Squid Game?
Whenever you think about the Squid game series, the Young-hee doll is probably the first one that comes to your mind. It's a large robot girl playing an iconic role in the Squid game. Being a motion-sensing creature, Young-hee detects and scans the players' movements. For instance, when the red light is on, and players are supposed to be static, her black pupils turn red when it detects any movement.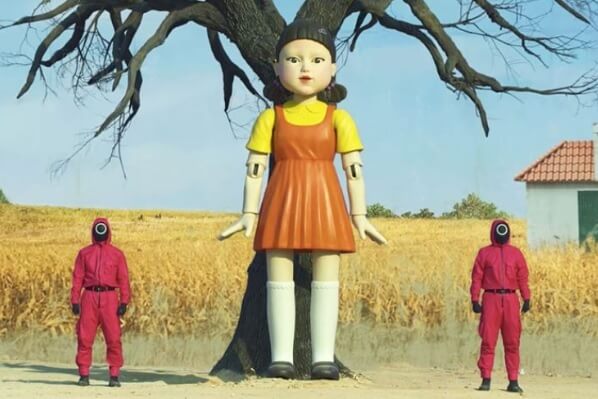 The doll from Squid Game is a real monument built in October 2016. It is located in a small village in Jincheon County, South Korea. The director borrowed it especially to cast in the Red Light Green Light episode of the Squid game. The doll continuously produces a voice during the episode. Nowadays, people use voice-changing apps to unleash new tricks for scary pranks, including the Young-hee Doll's voice.
How to Get Squid Game Voice Changer?
Wondering how to replicate the Young-hee doll's voice? If yes, iMyFone MagicMic Voice Changer can be your top pick. Just download and install this interesting software to get started with an innovative voice-changing experience.
Let's discuss how you can use this amazing voice changer to do wonders.
Watch Video Guide About Voice Changer of Squid Game
MagicMic Voice Changer
MagicMic is the best live voice changer with many ever-growing voice effects and filters. It has an excellent soundboard to customize your dream voice. MagicMic's Voice Studio is capable of transforming your voice with your customized filters.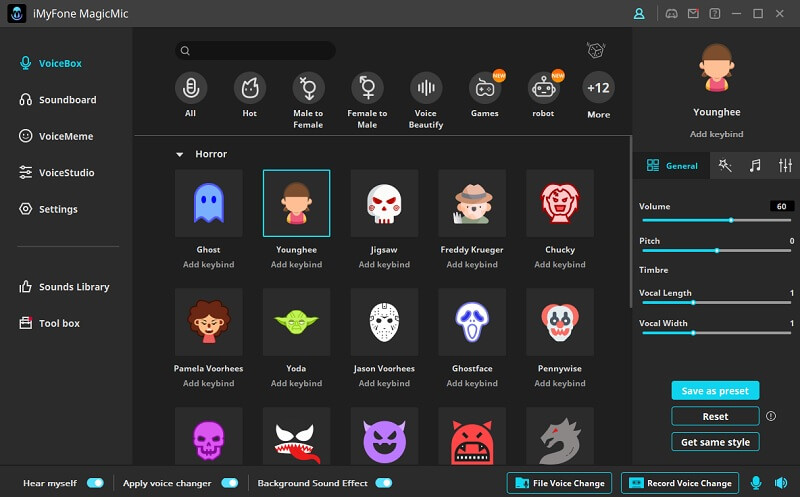 Operate System
The software is perfect for running on both Windows and Mac.
Popular Voices on MagicMic
Features:
User-friendly interface perfect for novices

300+ sound effects for live streaming and Discord to enhance the fun

Sound effects can be enjoyed in tons of ways: replay, cycle, overlap, and even mute

Supports both voice recording and audio change

You can custom your voice with adjustment voice parameters
Function list
Here are some different application scenarios of MagicMic Voice Changer:

Real-time communication in meetings and games with cool voice effects
High-quality voice changing in a live video
Refreshing online classes
Professional sound customization
Voiceover and dubbing
User Rate
Users rate it 4.8 out of 5.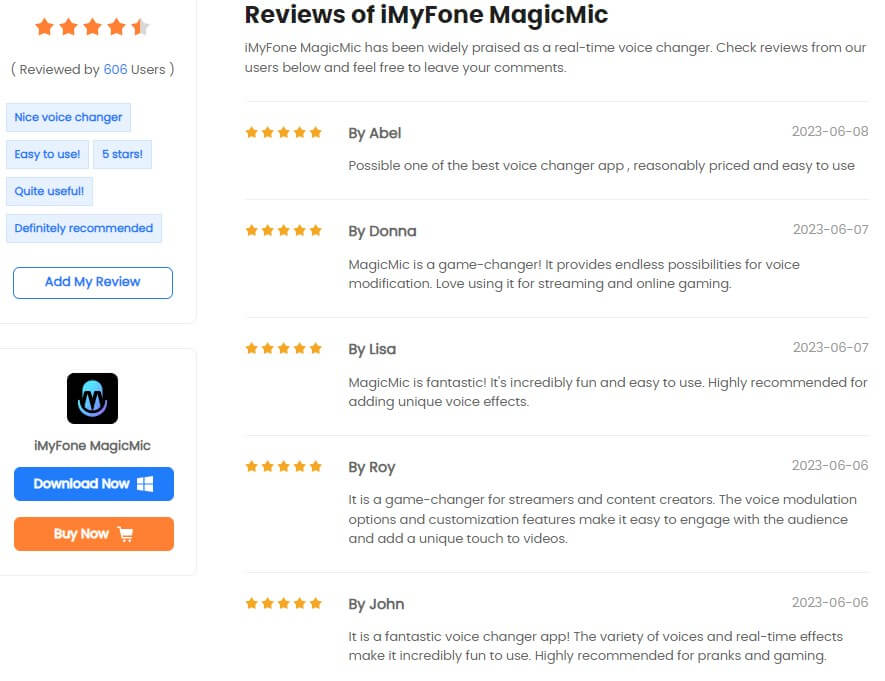 Step to Use MagicMic Stormtrooper Voice Changer
Go along with these simple instructions to change your voice in real time.
Step 1# Install the iMyFone MagicMic
Install and set up MagicMic software on your computer. Login or sign up with email.
Step 2# Set Input and Output
Choose output and input devices such as speaker and microphone for voice change.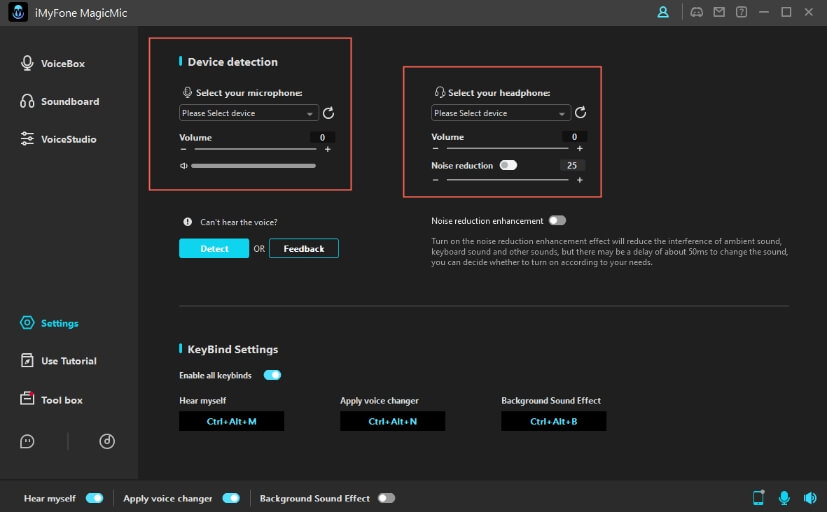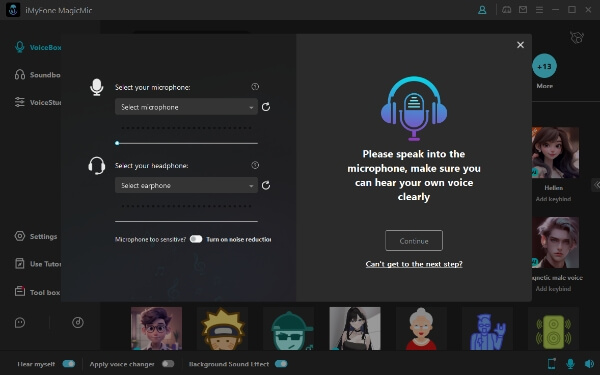 A pop-up window will appear to ensure that your sound setting is complete.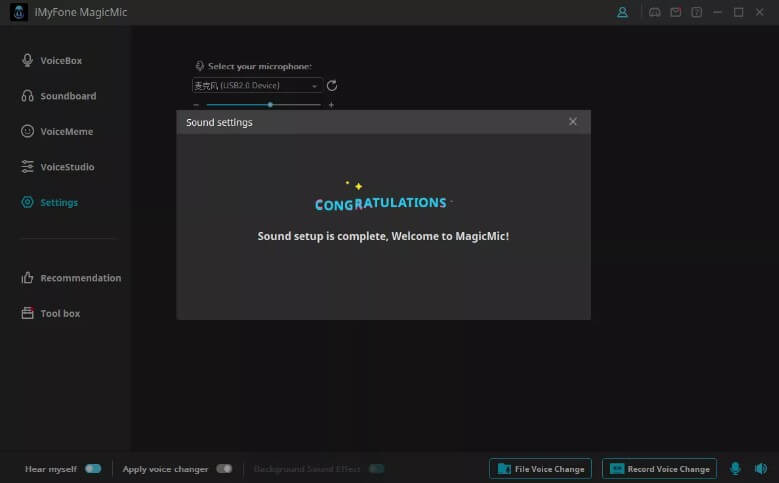 Step 3# Check the voice changing effect
Select the Young-hee doll's filter and speak to check your voice change.
Step 4# Connect to other platforms
Choose MagicMic virtual device as input and your real headphones as output on the setting of the platforms where you want to apply voice chager.Here we use discord as an example.

Wrapping Up
We have discussed the Squid game and the famous Young-hee doll that surprises the players with her sound and moves. If you want to try tricky pranks with the scary Younghee Squid Game voice, don't hesitate. Feel free to customize your voice as you like with MagicMic Voice Changer. Tons of audio filters and effects offer complete freedom to alter your vocal identity.
Once installed, the software is a versatile solution for dubbing, voiceover, meme content, and much more. It's easy to set up and produces incredible results. Don't wait; try MagicMic to surprise your network with the funniest audio content!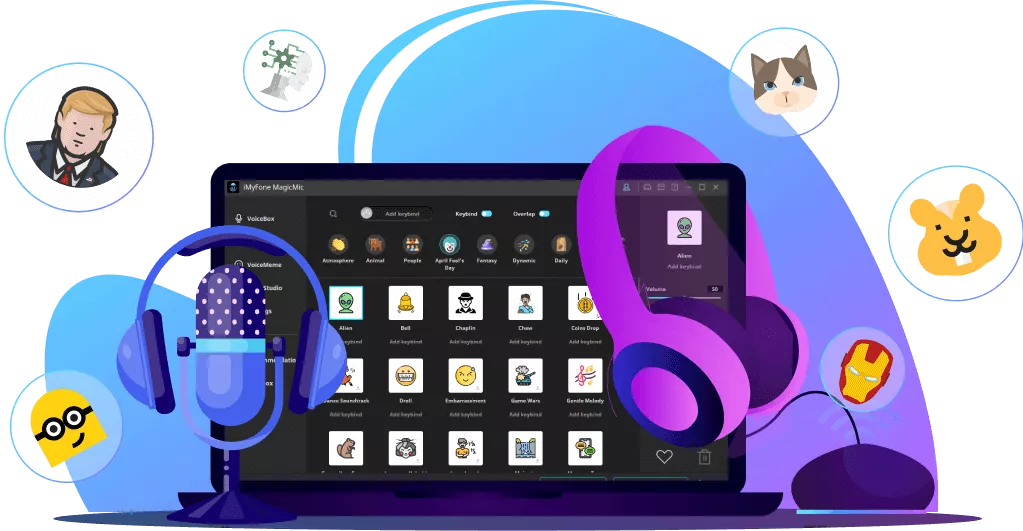 100+ Voice effects for one click voice changing in real-time.
Huge library with 300+ Voice Effects and 150+ Voice Memes.
Sound emulator in games,live,chatting,online class and more.
Voice record and audio voice changing are supported.
Voice studio lets you create any voice you like.