Text-to-speech is fun and time-saving and can help you read the whole document, talk to friends or have fun while just chatting. Sometimes the document file, such as a book or a novel, is large, and the reader gets exhausted, especially when the text is boring. Still, you must read it because it is important to you and you love reading books.
Why don't you make your boring document enjoyable? If you are a fan of the Batman animated series, then you will love to hear the text in Batman voice using Batman voice generator.
Listen to Batman AI Voice for free using iMyFone Voxbox down below!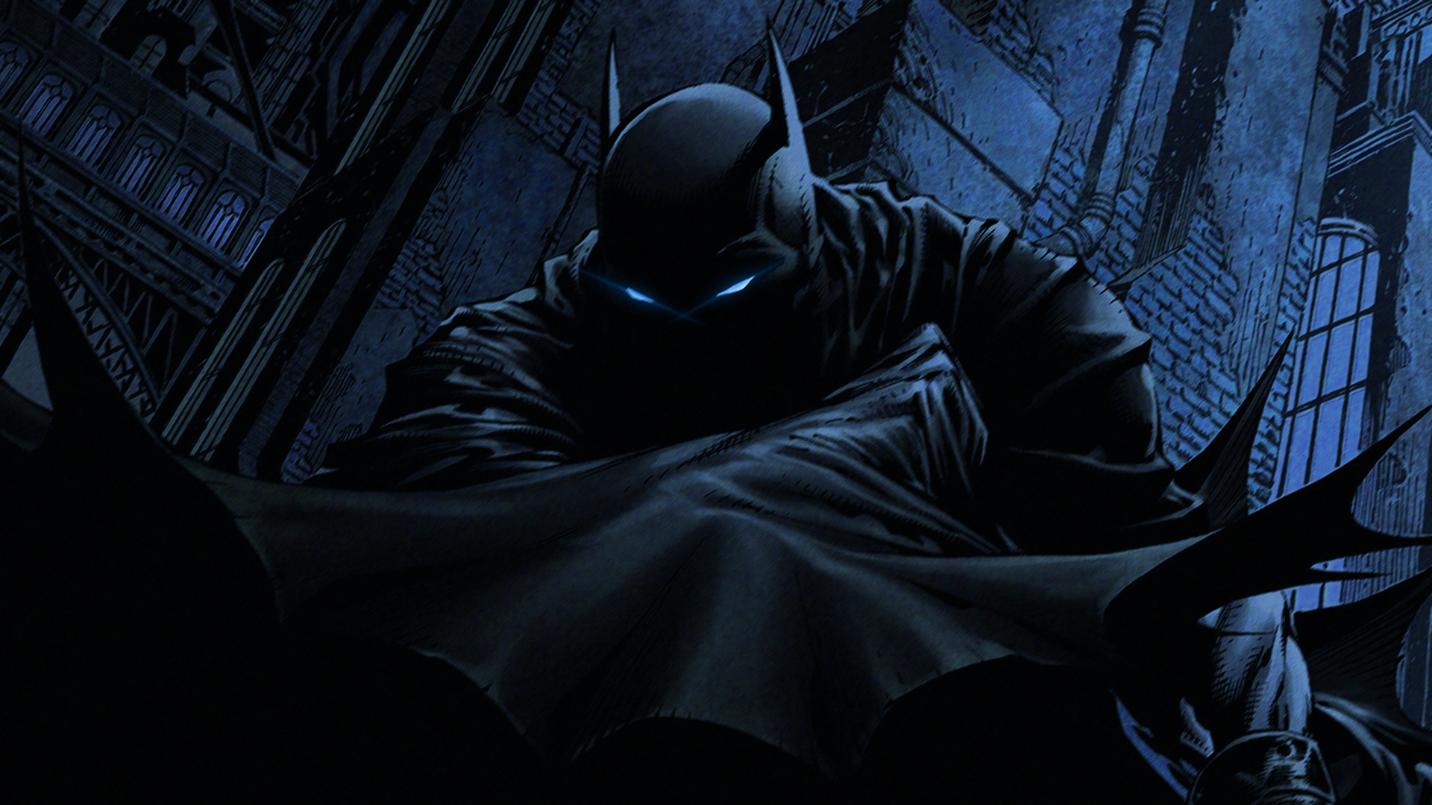 Part 1: Who is the Batman Voice Actor?
Batman is the superhero in many movies, comics, and animated series who fights against crime in Gotham city. Batman is one of the most famous animated series due to the popularity of its comics. You can watch Batman cartoons on CN and Batman: The Animated Series, which started in 1992 on the internet or buy physical media for the series.
Kevin Conroy
Who voices Batman in MultiVersus? Of course, Kevin Conroy ruled the voice artist industry for over three decades. He also acted as the voice artist in Batman: The Animated Series and achieved fame in other animated movies, especially for DC comics and many animated movies.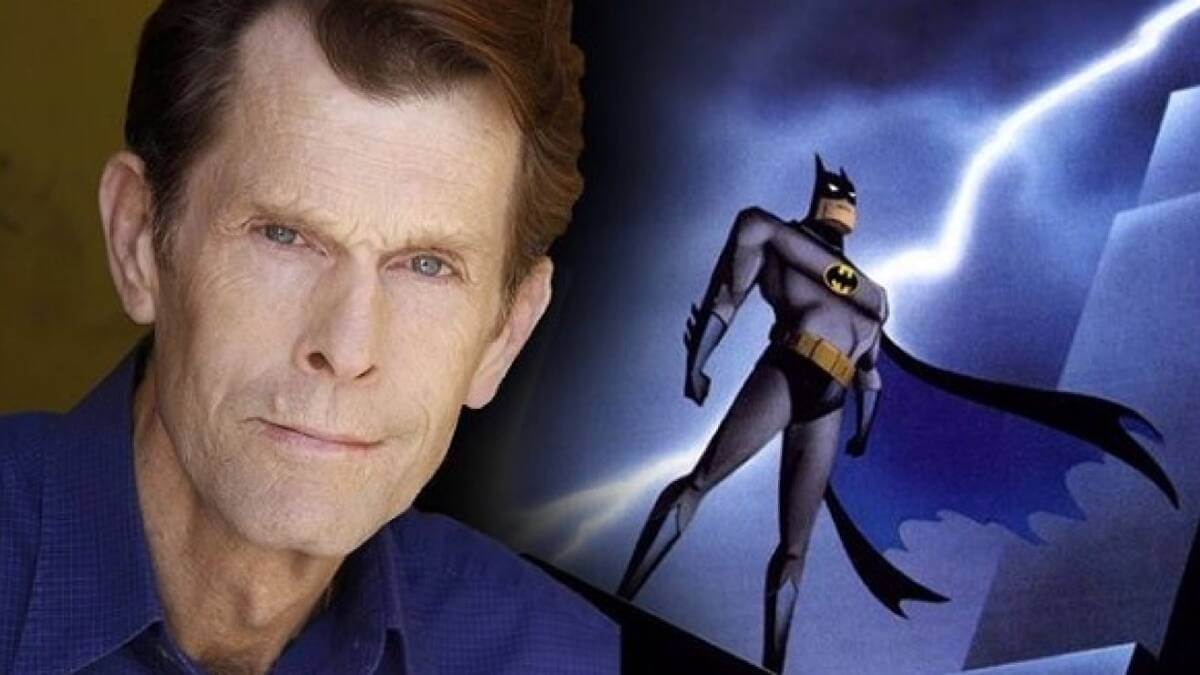 Troy Baker
He also played his role as Batman voice artist in Lego DC Comics and many other animated series and video games like FarCry.
Part 2: VoxBox –AI Batman Voice Generator
If you are a fan of the Batman animated series and love how Batman talks, then this VoxBox Batman voice generator is for you.
iMyFone VoxBox is one of the top AI text-to-speech voice generators breaking serious ground. The quality of the iMyFone VoxBox Batman arkham knight voice synthesizer is quite impressive. As some voice AI voice generator sometimes generates a little robotic and monotone sound, VoxBox provides the perfect sound and pitch quality.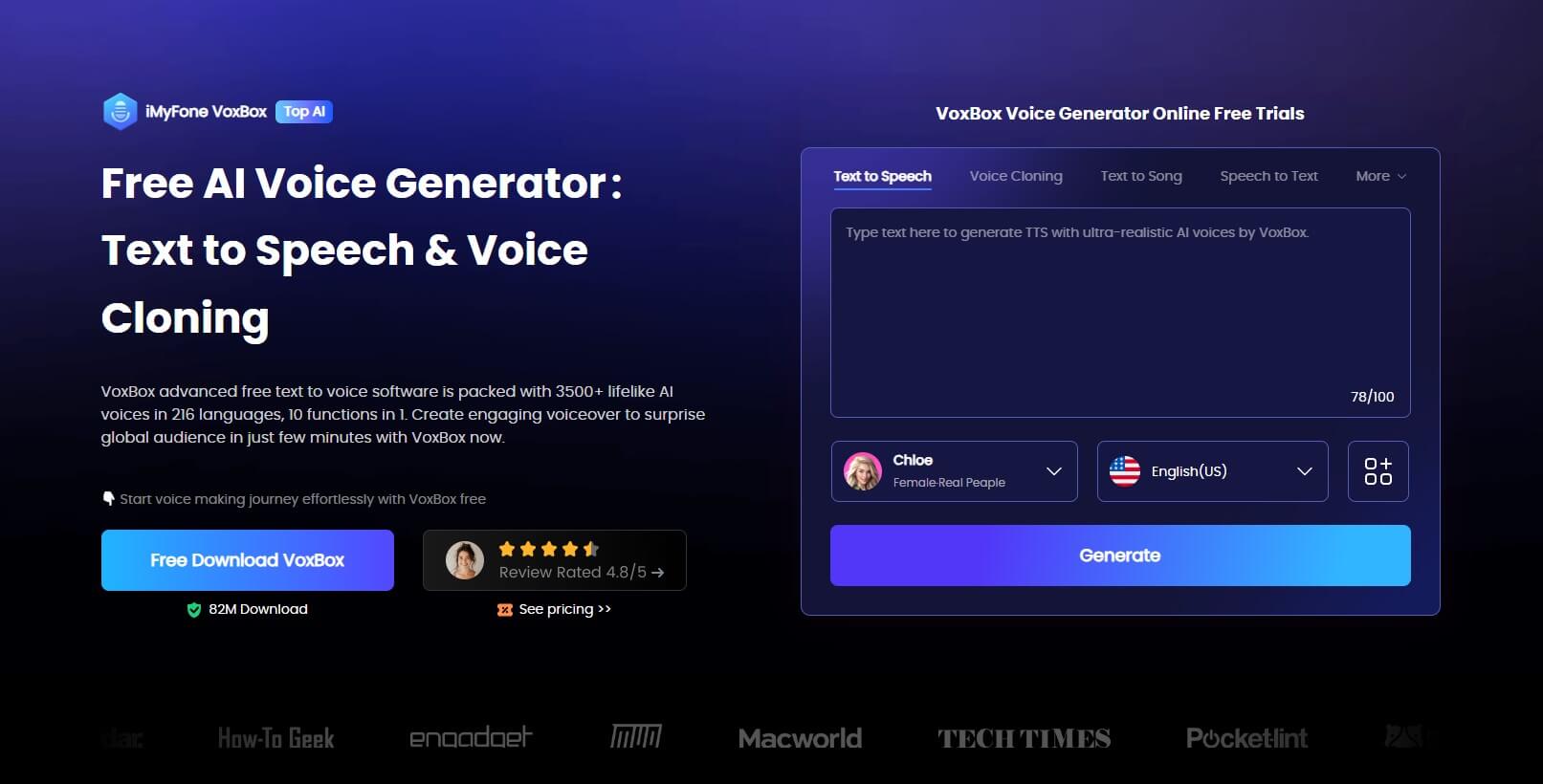 Key Features:
Along with Batman text to speech, there is a wide range of animated voices that you can use as text-to-speech.

You can customize the reading speed according to your preference.

It auto-enhances your voice and sound pitch according to the nature of the text.

46+ languages support.
How to Make Batman Text Speech Voice:
Step #1: Launch the iMyFone VoxBox and go to the "Text to Speech" tab.
Try it Free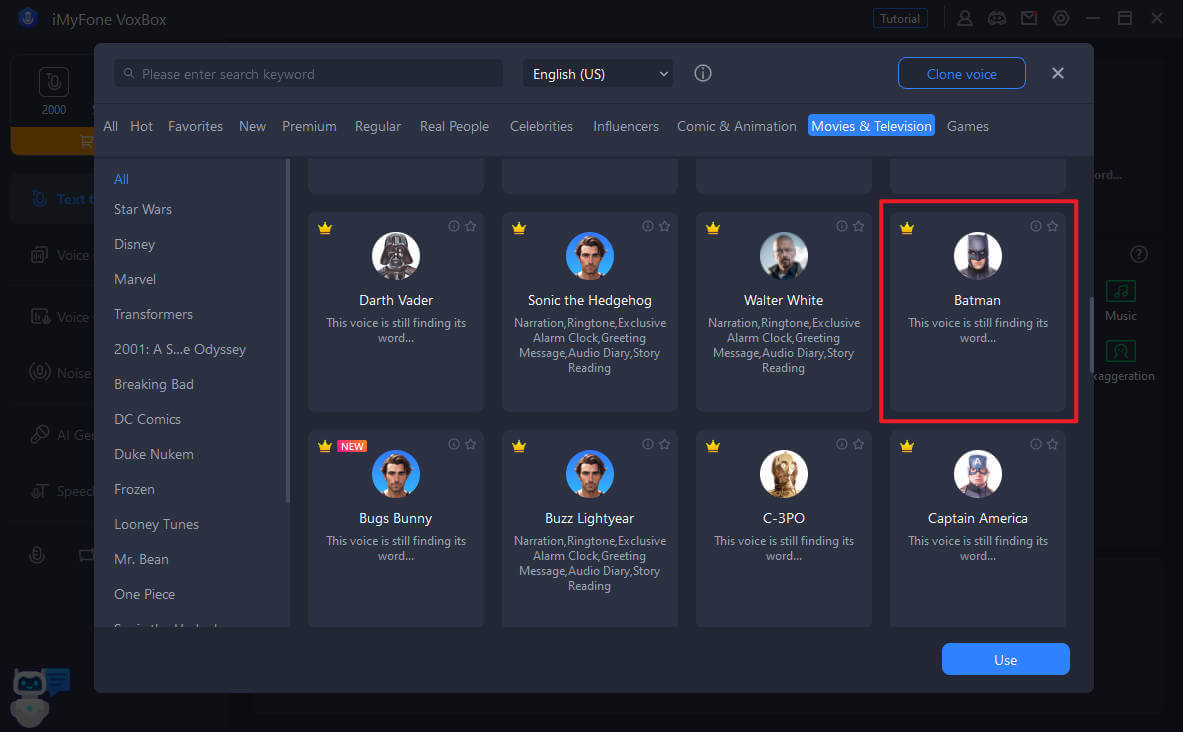 Step #2: From "Voice Type," select Batman voice from one of 3 different ones available.
Step #3: Enter your text in the below-given section and press "Convert".
Pros:

Good voiceover quality.

It is straightforward to install and use.

Simple UI and simple controls.
Cons:

You need to have window 7 or above.
Part 3: FAQs About Batman AI Voice
Below are the most asked questions about AI voice generator
1. How to Make Batman Voice with Text to Speech?
Although there are plenty of text-to-speech voice generators, you can use them to make Batman voice through them. Some tools and software are a little complicated, so it will take time to understand and make Batman voice entirely.
2. How to Get Batman Text to Speech Voice on TikTok?
To generate a text-to-speech Batman voice for TikTok, you can use VoxBox to convert your text into a Batman voice. Then you can export it and use it in your TikTok videos. Above in the article, we have discussed the easy method to convert your text into Batman voice. You can follow it and add it to your TikTok videos.
3. Which is The Best Batman Voice Generator?
There are plenty of tools and software in the market to help you generate the Batman voice. Some tools are web-based and free to use, but they have limited voice skins and don't provide HD-quality audio.
If you want something that provides HD-quality audio and auto-enhances the voice, then you can try VoxBox. It is the best Batman voice generator with many different perks and features.
Conclusion
In this article, we have talked about the best AI voice generators. If you are a fan of the Batman animated series and looking for the Batman voice generator as text to speech, then you go through the article to find out the best Batman text to speech.
We have given you the top-ranked iMyFone VoxBox text to speech tool that provides you with a wide range of voice skins you can use as text to speech. You can use other animated characters or actors' voices as well.
Try it Free