Voices are an important part of a narrative. A voice sound can be part of a character or determine the course of a storytelling. That is why learning how to use a video voice changer can be a game changer if you are a content creator.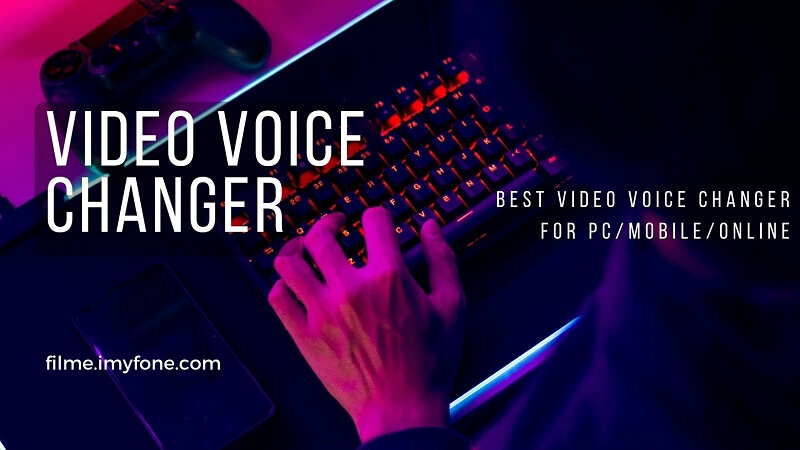 We have prepared a complete guide with different methods of how to change video voice. You can get to know different tools available and the process of using the video voice changers. It will be possible to record directly the voice changed or to modify an already existing voice audio.
Best Video Voice Changer for PC - iMyFone Filme
Let us introduce one of the most recommended alternatives to edit your videos: iMyFone Filme. This video editor is a reliable and robust software tool you can download for free. It was designed to offer all the tools a content creator might need.
Using Filme, you will gain access to audio editing functions like changing voice of the audio in the video. You can as well edit the video and add different effects and smooth transitions. The best part is that thanks to the intuitive interface, anyone can use it even while being a complete beginner.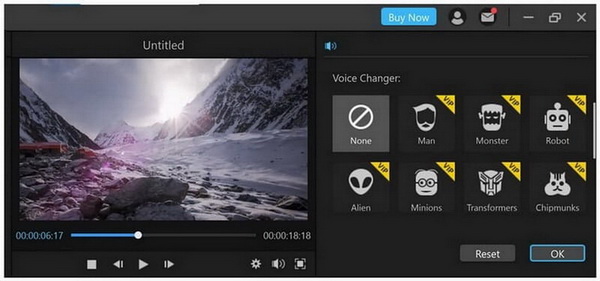 Key Features:
You can use more than 10 voice changer options with effects like robot, monster, man, alien and others.

Video and audio recording. You can customize the part of the screen you want to record.

Audio and video editor with functions like trim, cut, adjust speed, paste, and more.

You can extract the audio from any video and edit it and then add it again to the video.

It is compatible with Windows, MacOS operating systems.
Tips
If you are looking for a professional voice changer with premium voice effects,
iMyFone MagicMic
can change your voice in real time.
Also Read:
Best Voice Changer Recorder >>
How to Change Voice in Video with iMyFone Filme in 2 Ways
Filme is a versatile tool. Therefore, there are multiple ways to use the video voice changer. We will mention the both most common methods: One is to change the voice of an already existing audio file. The other method is to directly record the voice audio you want to modify.
Before starting, make sure you download and install the iMyFone Filme tool. You can access the free trial from the official website. Or you can directly click the download button below!
Watch this video to learn how to use Filme to change voice:
Method 1. Sound Change for Existing Audio Sources
This method works well if you already have the video or audio file you want to use the tool with. You can use Filme to detach the audio from any video. Then, you will be able to freely use the video voice changer. Here is a detailed guide on how to use this method:
Launch your iMyFone Filme tool. Then, proceed to import the audio or video media you want to use. For this example, we will work with a video but it is the same to work with an audio file.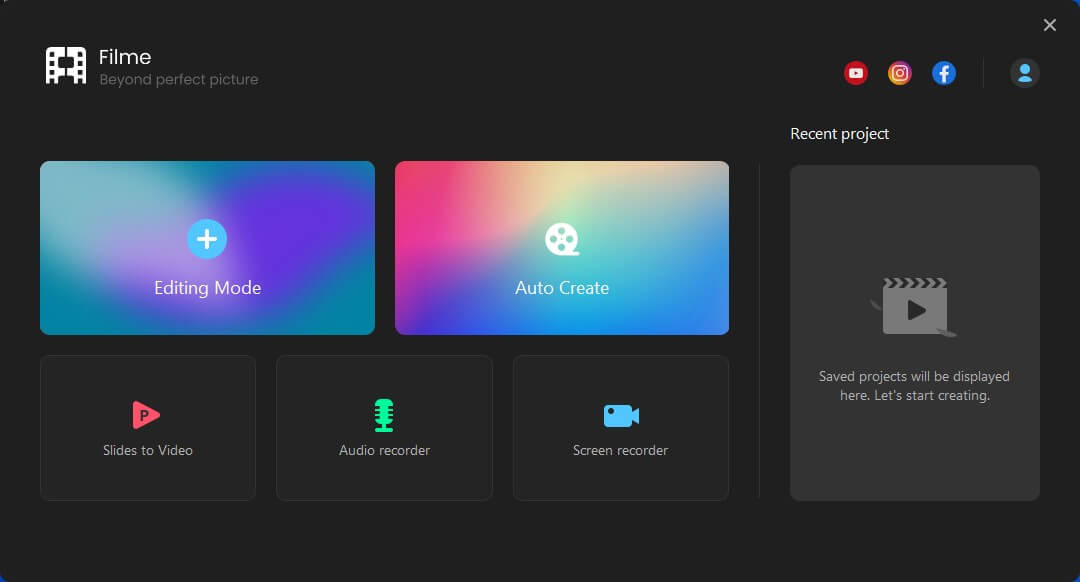 If you import a video, you need to detach the audio track from it. To achieve this, right click over the video track on the timeline. Among the options that will unfold, click on "Detach Audio" option. You now will see the audio track and the video track separately.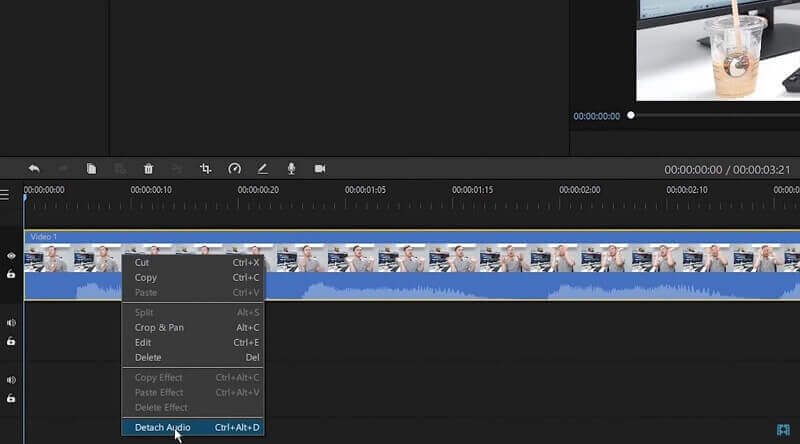 Now it is time to edit and use the video changer voice. Left click over the audio track and select the option "Special Voice effects". Now you need to choice among all the vide voice changer available.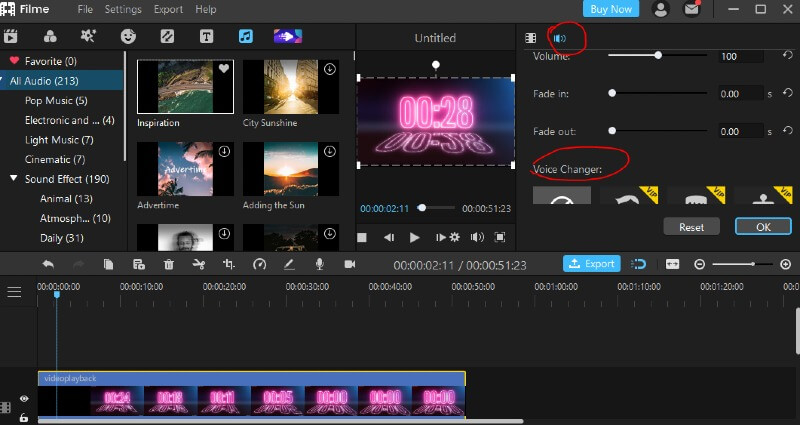 Once the audio is the way you want to, you can click on the "Export" option to save the video in any resolution or format you need it.
Method 2. Voice Change While Recording
Since iMyFone Filme also works as a recording tool, you can use it to directly record the modified voice for your video voice changer. Naturally, you will require a microphone for this.
Open your iMyFone Filme tool and proceed to click over the "Recording audio" option. It has a microphone icon.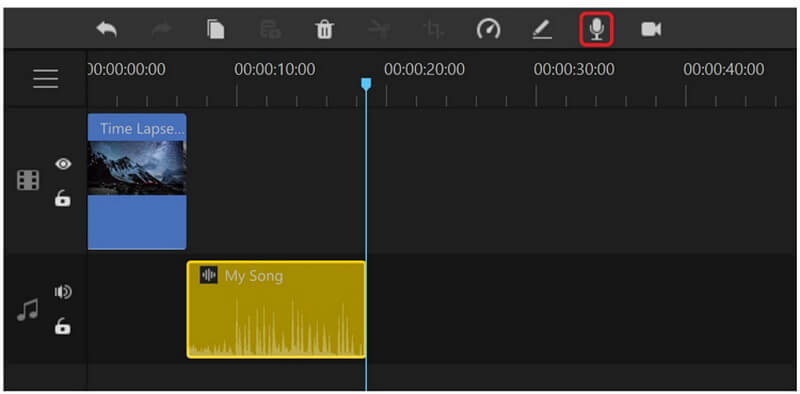 Now, you need to set your microphone as the input source. Then you can select the voice effect you want to add to your voice.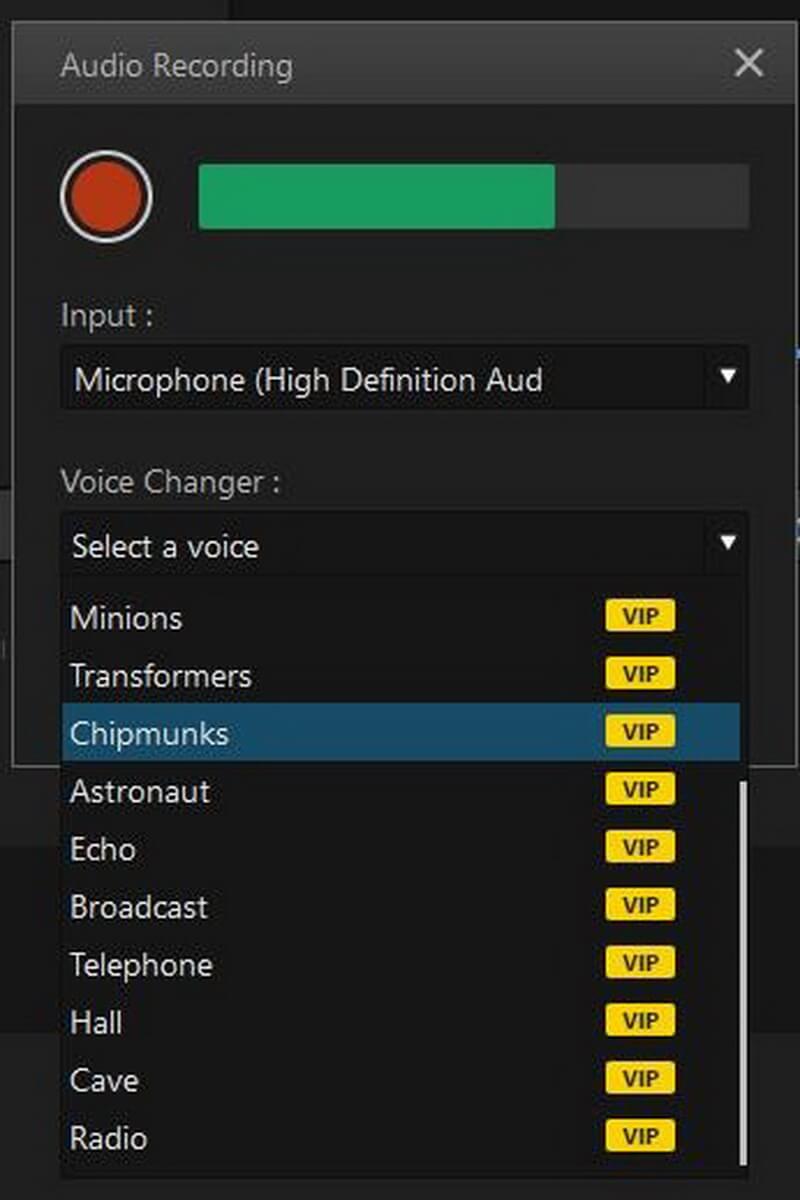 Once these two settings are adjusted, you can click on the "Recording" button, the red circle at the top of this window. You can stop the recording by clicking the same bottom again.

Edit and adjust your audio. To save you file, click on "Export" and adjust the audio quality and format.
3 Best Video Voice Changer for Android & iPhone
If you are using your smartphone, you can still use different applications as video voice changers. Here we prepared a list with the best 3 alternatives you can use:
1- Video Voice Changer and Editor
This app is compatible with Android devices. Video Voice Changer and Editor is one simple video editor that includes the function of voice changer. The list of voice effects is simple, including effects such as chipmunks, men voice, woman voice, and others. It is great for quick videos that will make you laugh.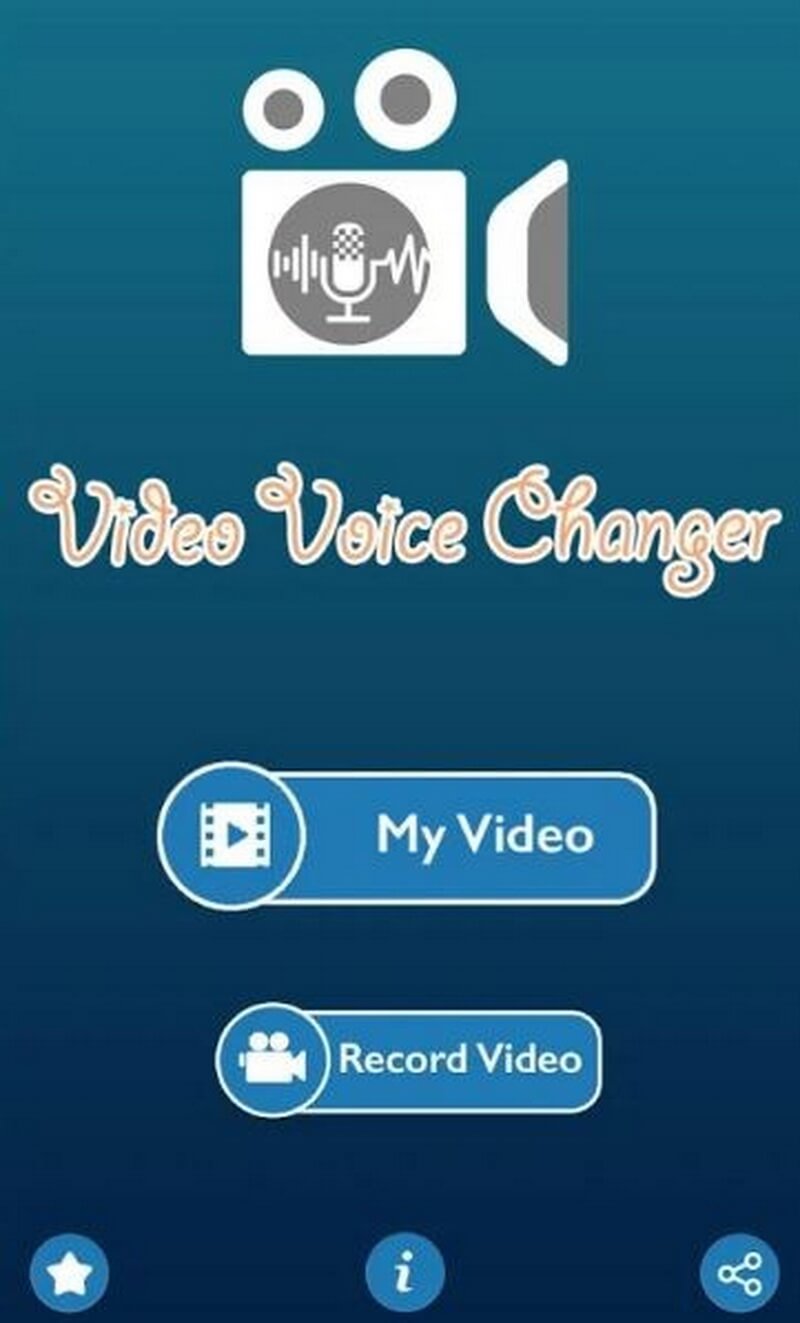 2- DubYou
DubYou is an app compatible with iOS devices. You can download it for free on the Apple app store. With this tool you can add hilarious effects to your videos. Some of the options available are echo, mouse effect, and dog barks.
You can use it with video to record your voice changed with a Bad Lip Reading effect. It works to create videos from pictures as well, since it recognizes faces and simulates the mouth movement of all the sound you record.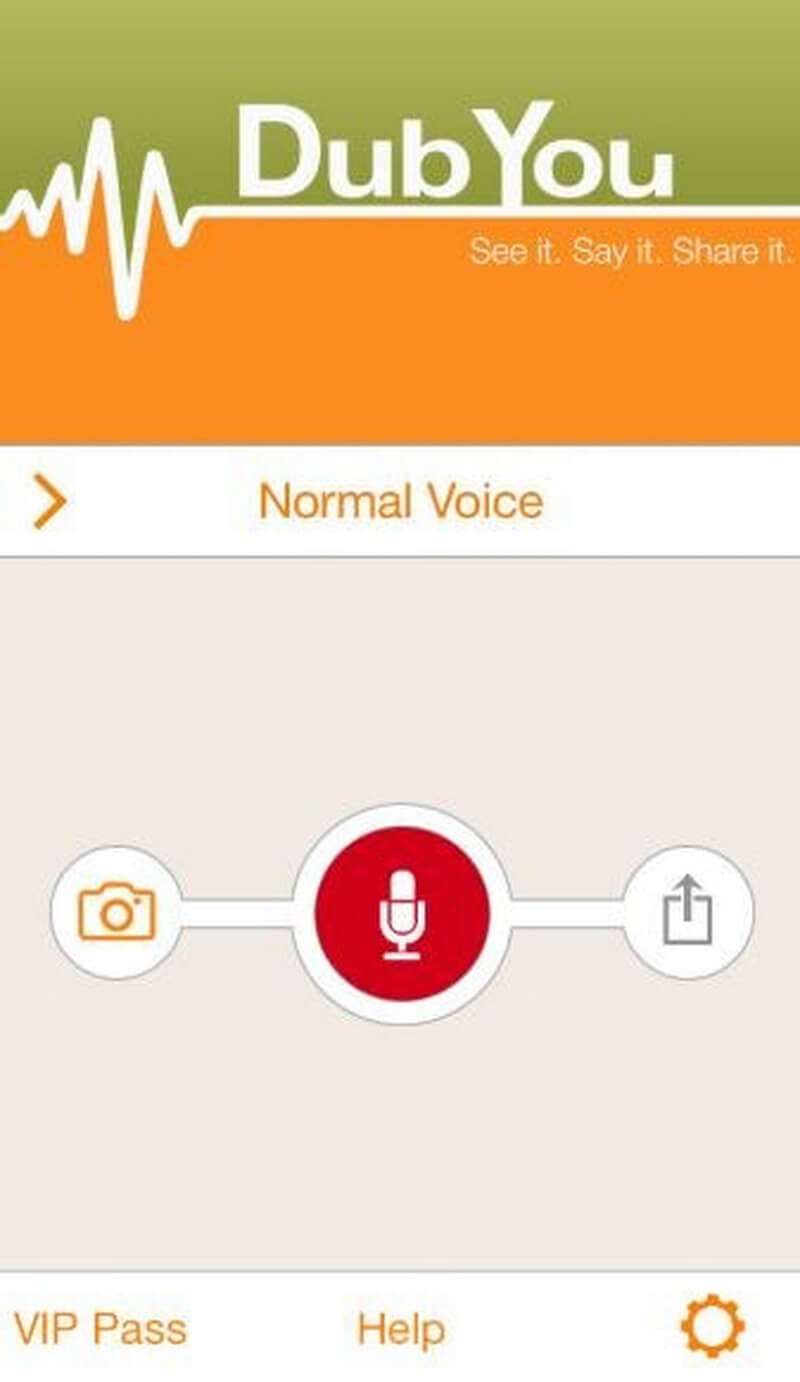 3- Voice Changer
Voice Changer is a free app that you can use with Android devices. If you are looking for a simple yet reliable video voice changer, then this app will be the right tool for you. You can add effects like robot, alien, bee, old person, and others. Record your voice and add the effect you want.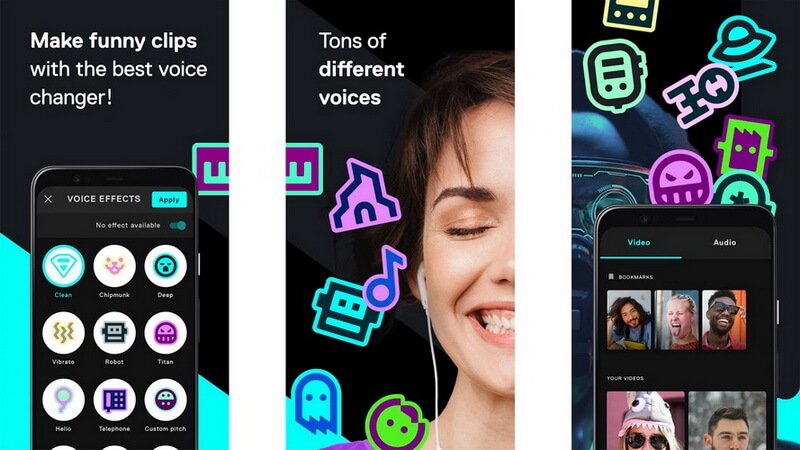 3 Best Video Voice Changer Online
1- VoiceChanger.io
This is a rather simple website you can use to change your voice online. VoiceChanger.io offers a varied list of alternatives you can use to change your voice. The list includes different types of aliens, robots, monsters, and animals. You can record yourself directly and download the modified audio. You can upload an audio as well and modify it.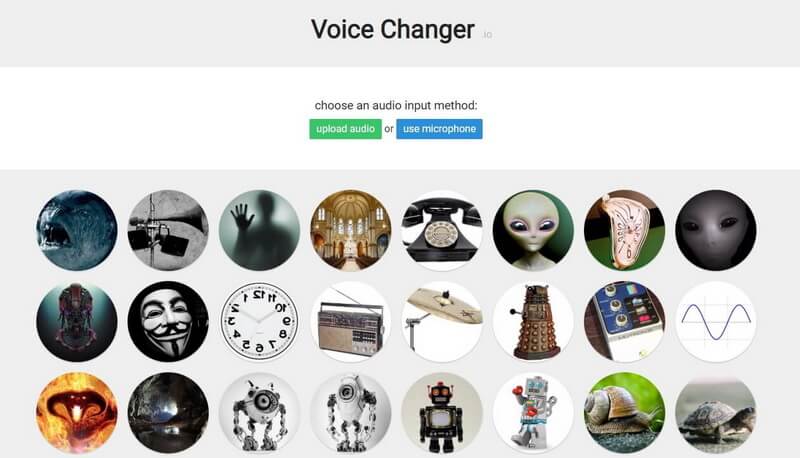 2- Voice-Changer
If you need a quick online video voice changer, then the Voice-Changer website will solve your problems. You can reduce the time required to adjust all your audios and just let the available effects do all the work. You can record yourself directly or upload an audio that will be changed.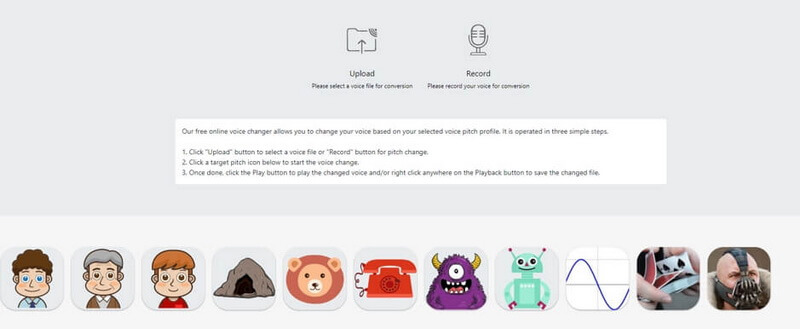 3- Online Tone Generator
Online tone generator can work as a quick adjustment for your voice. You can use this tool to eliminate the background noise on your recordings. You might as well use the Pitch Shifter tool to change subtly the way your voice sounds.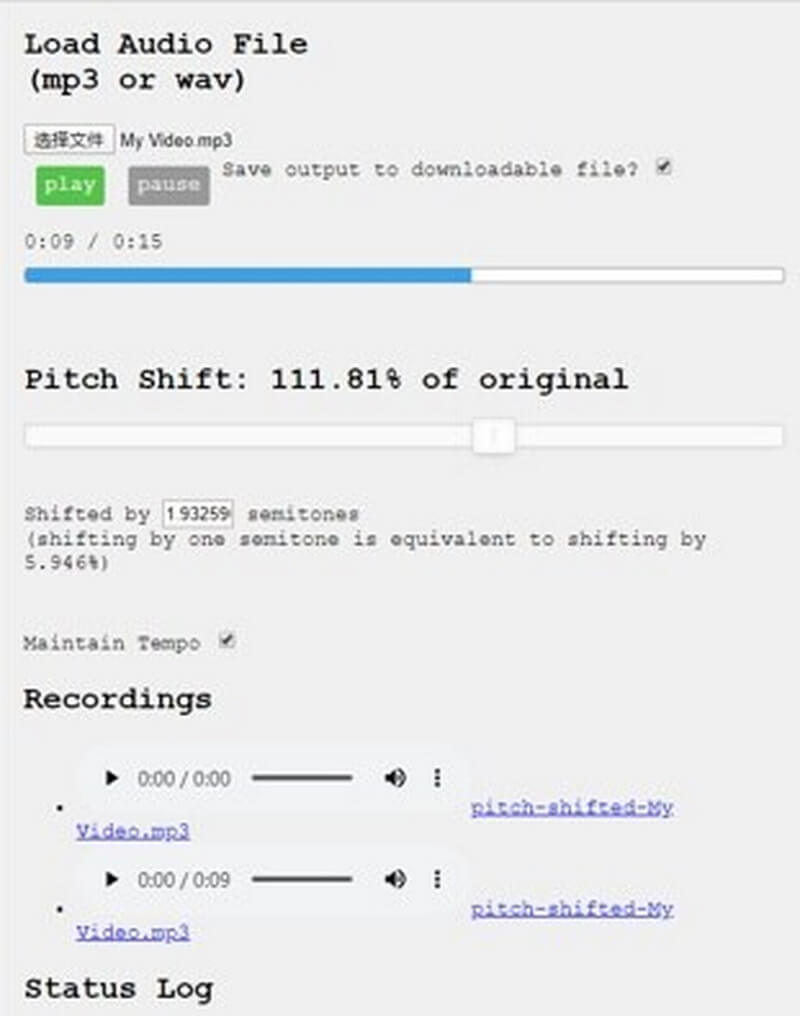 FAQs
What to do if my microphone does not show up as an input option?
If your video voice changer tool does not recognize your microphone, make sure it is properly plugged. You can clean the microphone plug and reconnect it. You might as well check your computer or device configuration for microphones devices.
How can you use a video voice changer for Android?
You can use a compatible application or software. There are multiple alternatives available on the Google App store. We recommend you to use a tool like iMyFone Filme to enable the video voice changer on Windows.
Can you change the voice from a video call?
You can use the voice changer for a live video call. You need to search tools that will quickly synthetize your voice with effects. You might use a program or a browser extension.
Conclusion
Using video voice changer software for PC can be a huge improvement for your videos and content creation. It can enable the creation of different characters, storylines, and effects. You can keep your audience engaged on your content with these voice effects.
You can try using iMyFone Filme if you require a complete video editor. That way you can use the video changer voice and other useful features. This is a user-friendly program, so you will learn to use it quickly even if you are a beginner.