The most widely asked question is how to get a voice changer free grandma effect when playing games or in a chat box. As with all the growing popularity of PUBG, CS: GO, Second Life, and other games, people have used a variety of ways to toy others or hide their identities. Out of all, the grandma voice changer effect yet gives the most realistic vibe.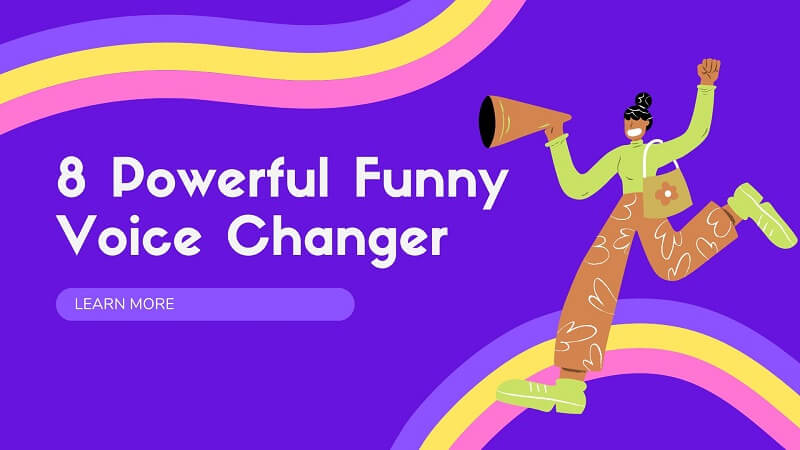 Are you getting excited to play the grandma card? Then iMyFone MagicMic can be your partner for instantly changing your voice. Let's discover what it is and what it holds for you!
Part 1: Effective Voice Changer Grandma
The iMyFone MagicMic is a super easy yet powerful voice-changing tool that supports many audio formats including, MP3, AAC, WAV, and even MP4, to record your voice.With over 125+ voice filters and 550+ sound effects, this tool is on an entirely different spar from all the other software.
There's no limit to how charming or creative your content can be with a crazy old lady voice changer effect. How about trying a free trial version on your Windows, Mac, Android, or iOS operating system device? Let's explore what dynamic features it holds;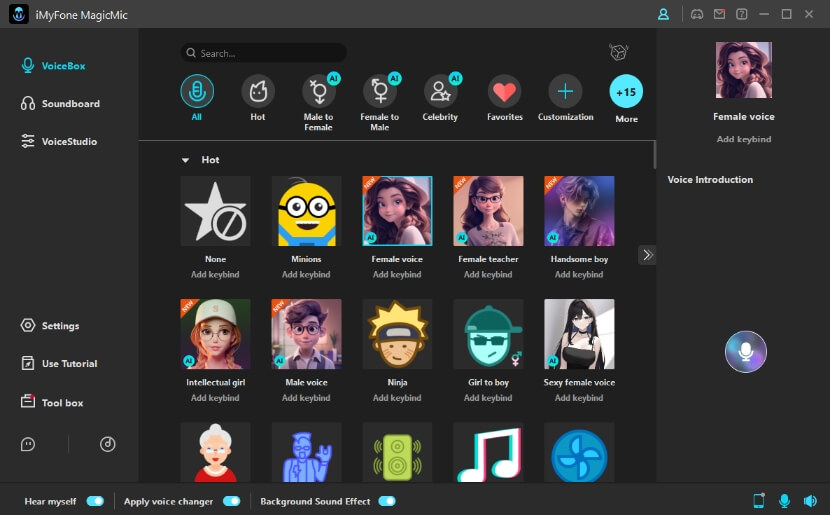 Function List of MagicMic Voice Changer
Being the trendiest voice-changing software, its user interface is ideal for every Mac, iOS, Android, or Windows user. Take a walkthrough of its key benefits and features to see the magic happening.
Changing Voice in an Instant
You can choose any diverse range of filters including, the voice changer free grandma effect, with only a single click in no time. And if it gets tiring to select from 400+ voice effects or 150+ voice memes, then tap on the Voice Filter Random Select option to find your match quickly.
Create your Personalized Voice
The MagicMic not only facilitates you with Random Voice Selecter but also allows you to create your own using its special Voice Studio feature. Get started with this voice-changing app and name your customized voices to use during gaming, chatting, or even Livestream.
Pros:

Engaging yet easy-to-navigate user interface

Compatible with all OSs, including Windows, Android, Android & iOS

Offers flexibility in Customizing sound effects

It has 400+ Voice Effect and 150+ Voice Memes

Comes with efficient support for importing desired audio files 

Top-notch voice changer grandma facility for almost all the major platforms and games

Using a grandma voice changer effect can be a fun and entertaining way to add humor to conversations or to liven up a party
Cons:

The free version of MagicMic comes with a multitude of features, but if you want to enjoy the endless experience, then a few dimes will be required.
User Rate
Whether software is trendy or not, it all boils down to its user rate. The more outstanding the user rate, the better its performance, and the more gamers love it. But, if gamers face low-quality user experiences, such as voice cracking or features not working properly, this can damage the software's reputation and fame.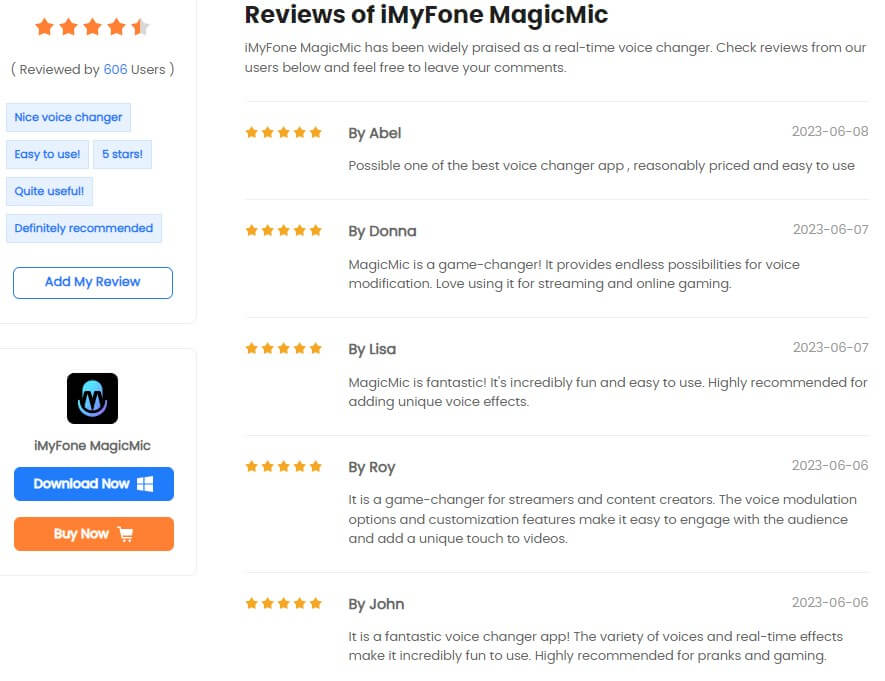 How to Apply Grandma Effect While Chatting or Gaming?
Apply the Grandma Voice Generator effect while Gaming or Chatting on Windows
Step 1: Install MagicMic
Install and launch MagicMic on your Windows OS-running device. 
Step 2: Select your Output and Input Device
In the Output dropdown menu, hit headphones as your output device.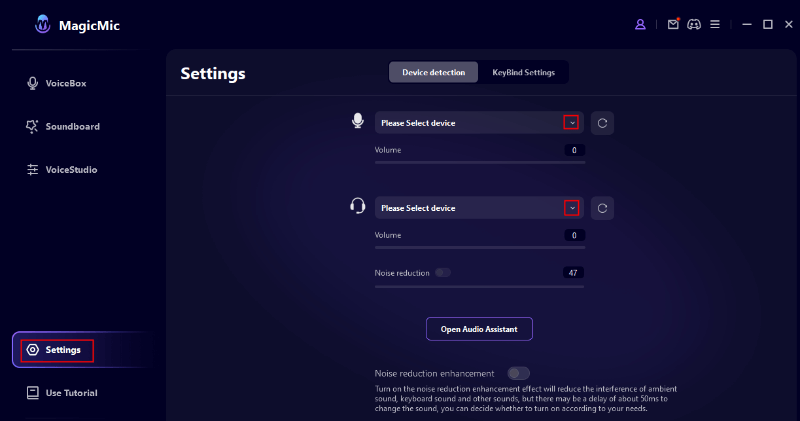 On a successful setting, a 'Congratulations' pop-up will appear on the Software window.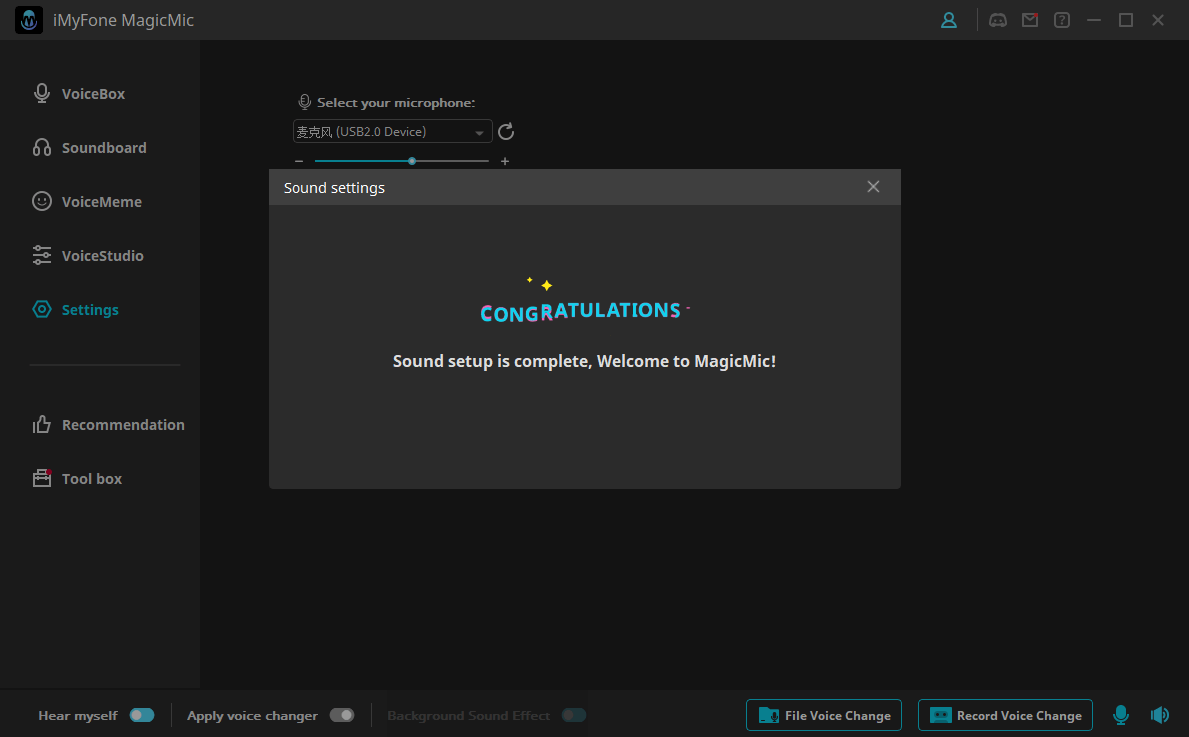 Step 3: Check the Grandma Voice Changer Effect
Make sure to move the slider to turn on the Voice Changer functionality from the bottom of MagicMic's software window.
Don't forget to play with various self-explanatory functionalities of the tool like format, mix, tone, volume, and tons of other customization options.
Step 4: Pick the Old Grandma Voice Changer Effect
You've done the tricky part. Now, just find your desired grandma voice changer effect to add flavor to your gaming and chatting experience. 
With these steps completed, you can easily mask your real voice into any other tone of your choice.
Step 5: Change to Old Grandma Voice Changer on Different Platforms
MagicMic allows access to many different platforms such as PUBG, Overwatch, Discord, Skype, etc. So whether you're playing a game, live streaming, or chatting with a friend, you can instantly change your voice to create endless fun.
Apply the Voice Changer free Grandma Effect while Gaming or Chatting on Mac OS
Step 1: Install MagicMic
The working mechanism of MagicMic on MacOS is precisely the same as the Windows operating system, with only a minor change of Blackhole 2c.
Blackhole is basically Mac's modern virtual audio loopback facilitator to allow voice transfer between applications without any latency. This is exceptionally important for gamers to avoid audio lags. 
Besides this, follow all the setups under the Windows section to create grandma voice changer effect or other girl voice changer. Here's a quick recap;
Download, install, and run the Mac version of MagicMic.
Set Input and Output devices as mic and headphones.
Find and select grandma voice effect after turning on the Voice Change feature.
Finally, apply it and stream on platforms without any hassle! 
Apply the old Grandma Voice Changer effect while Gaming or Chatting on Android
Install the Voice-Changer-MagicMic application on your Android device from Google Play Store or from iMyfone's official website.
Step 1: Launch the Hover Popup Window
All you need is to open the hover window and set a definite delay time. You can keep it anywhere between 1 to 5 seconds. Delay time is kept to add a gap between sending and playing the concerned audio.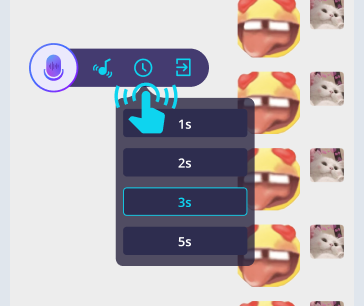 Step 2: Choose the Grandma-Style Sound
You can do this by clicking on the sound column to select the grandma voice effect.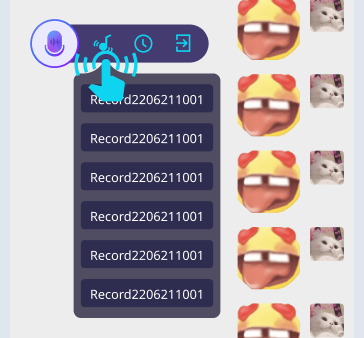 Step 3: Send Voicemail to your Chatbox
Once the delay time is up, your sound will be played. In order to send voice messages, just use device speakers by disconnecting headphones. Finally, turn on the voice input to make it happen.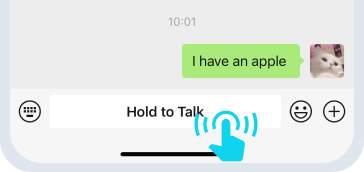 Apply the old Grandma Voice Changer effect while Gaming or Chatting on iOS
Install the iOS application of MagicMic on your iPhone and follow the below-given steps. 
Step 1: Open your Chat program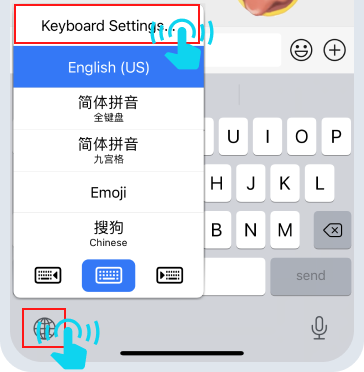 After opening, press the input method icon for some time. Now click on "Keyboard settings."
A new window will appear. Just click on 'Keywords' to proceed further.
Step 2: Add a New Keyboard
Simply click the "add new keyboards" option. Now, from 'Third-Party Keyboards,' select MagicMic Voice Changer.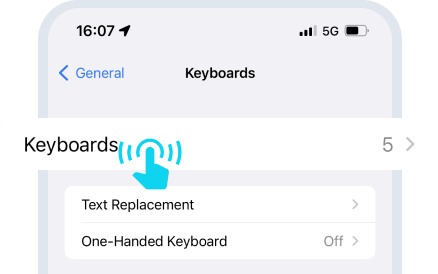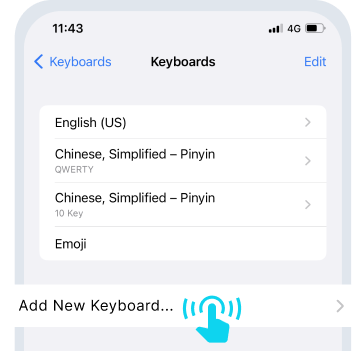 Step 3: Turn Full Access
That's it; you've almost done it. Just move the 'Allow Full Access' slider to give it proper access. Close the newly appeared pop-up by hitting 'Allow.'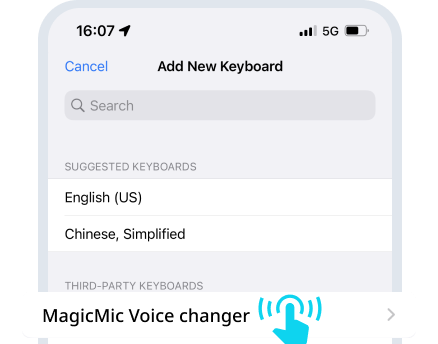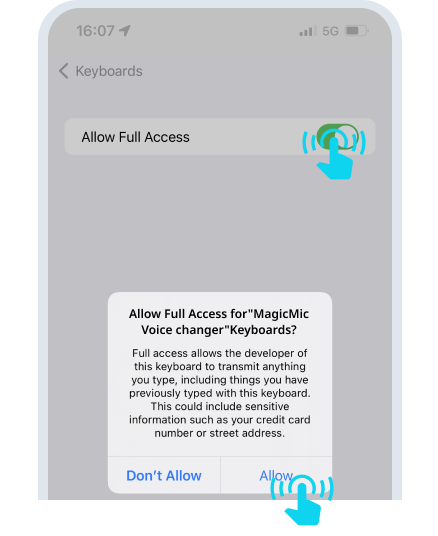 Step 4: Return to the Chat Program
In the chat program, hold the 'input method icon' once again and change the keyboard to, "MagicMic voice changer."
Step 5: Send the Voice Message
Before sending off your massage, you can pick your desired delay time. Press and hold the 'Record' button and speak to your friends and family in a unique way.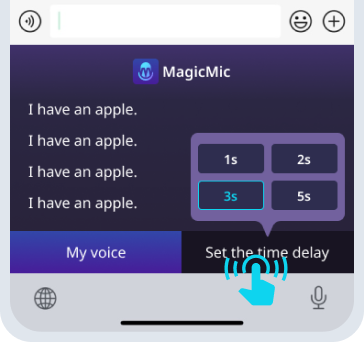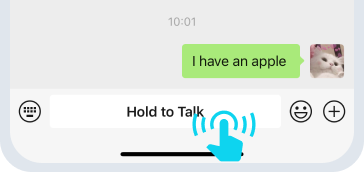 Conclusion
With the voice changer free grandma effect or other old man voice changer effect now on the leash, playing games and chatting have been much more entertaining and exciting.
The iMyFone MagicMic software is not only entertaining but also easy to use, with all the features it provides. It can be an excellent source for spending fun time with your friends and family members.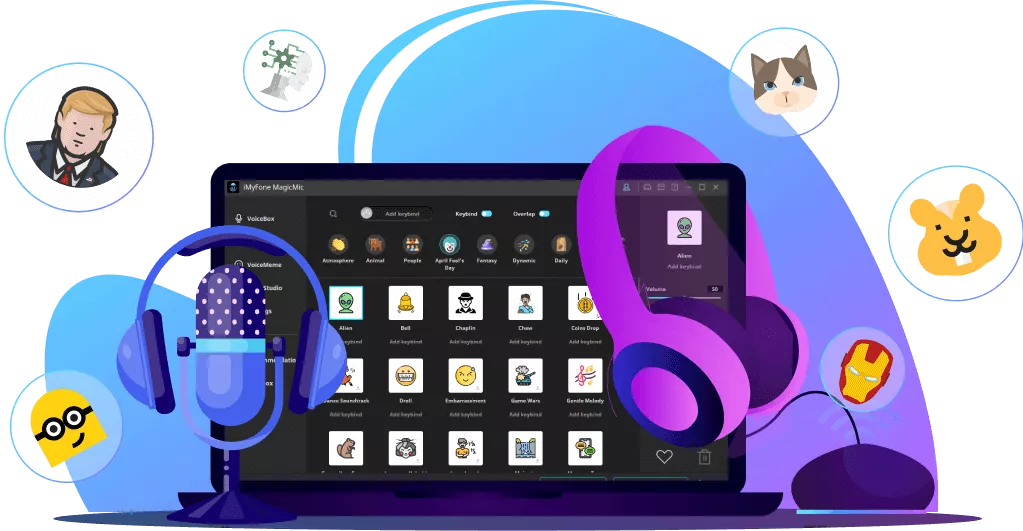 125+ Voice effects for one-click voice changing in real-time.
Huge library with 400+ Voice Effects and 150+ Voice Memes.
Sound emulator in games, live, chatting, online classes, and more.
Voice recording and audio voice changing is supported.
Voice studio lets you create any voice you like.