Are you an aspiring streamer and YouTuber who don't want to appear on the screen? Then you must have heard about a Virtual YouTuber or Vtuber. Some of the most popular Vtubers, like Bao Vtuber or Shoto Vtuber, use a virtual avatar when gaming or streaming.
So, this article is for you if you want to use a Virtual Avatar or at least sound like them. Let's begin our journey towards becoming a Vtuber maker or how to make a Vtuber avatar and the best sound conversion tool. Without further ado, let's start.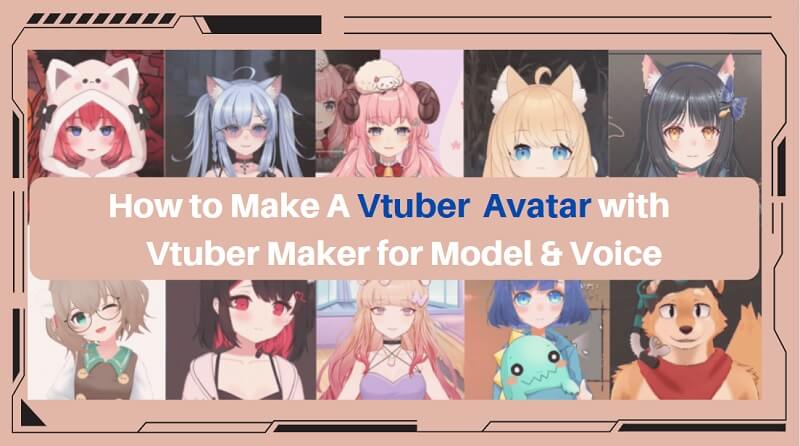 Top 5 Popular Vtuber You Can Learn From
The first step to greatness is to learn from the best. In this section, we discuss 5 of the best Vtubers that can guide you towards 'how to become a Vtuber' and be the best.
1.Bao Vtuber
The first on our list who launched her career as a Vtuber in 2020. Bao Vtuber initially made music videos with this virtual Avatar from Hikaru Station. Now that she has become a famous Vtuber, she primarily streams on Twitch. Most of her popular Twitch VODs are available on YouTube.

2. Shoto Vtuber
How old is Shoto Vtuber? Before he became a famous Vtuber, he debuted in 2020. Now he is most famous because of his soothing voice and demeanor. He can be your best start if you want to learn how to use Vtube studio in obs.

3. Kenji Vtuber
Kenji Vtuber is probably the best Vtuber voice in our list, maybe even better than Shoto Vtuber. He mainly plays horror games and streams them on Twitch. He can be the best inspiration on how to create Vtuber avatar. The best and most popular streams he is known for are none other than Poppy Playtime videos.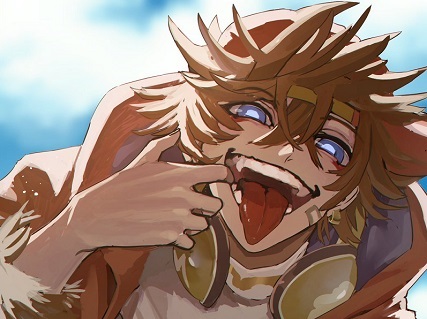 4. Ren Zotto Vtuber
Ren Zotto is an English Vtuber who associates himself with NIJISANJI EN. His career launched when Nijisanji promoted the sixth wave of their project. He is a young male Vtuber in his early 20s and wants to conquer the world of men with his unique voice.

5. Snuffy Vtuber
The last Vtuber on our list is a team member of Creampies and is known for her Pokémon Cards and the way she opens with them. She became more famous because she does a variety of streams and not just gaming, plus collaborating with other Vtubers.

How to Make a Vtuber Avatar Model Easily?
In this section, we will discuss how to make a Vtuber avatar and the best tools for it. Many Vtuber Avatar makers are on the market online, which are pretty easy to make. Let's see a few of the good ones.
You will be able to enhance your Vtuber account by adding more overlaying or customizing your Avatar, but you'll have to pay for certain functions on the network.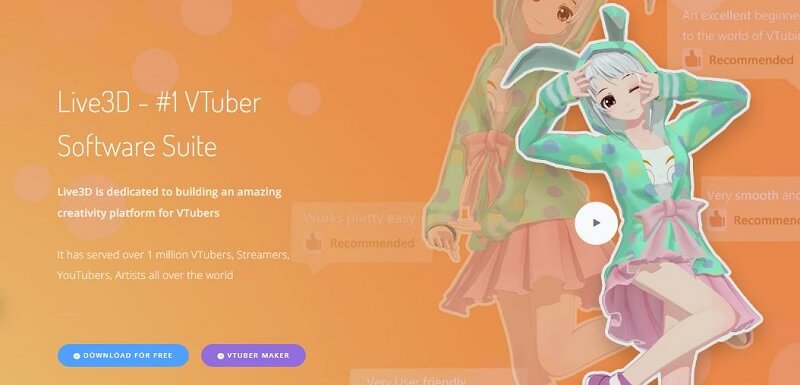 The first tool for how to become a Vtuber avatar is Live 3D. It is the best for new users and creators. The process is relatively straightforward, and the tool will guide you through each step. You can even add the head of a famous person to your Avatar.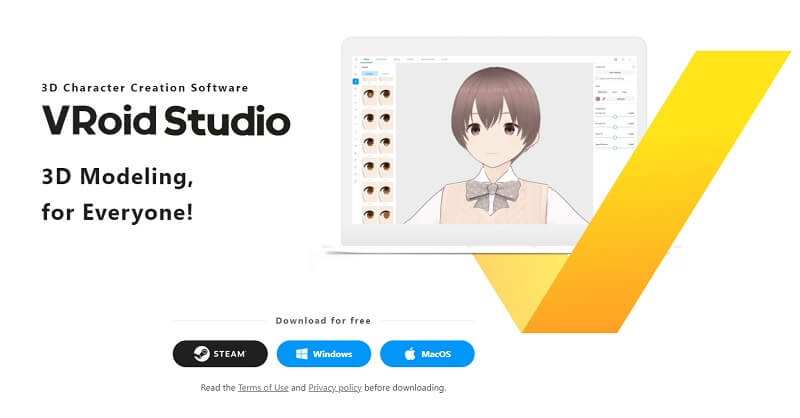 With the help of VRoid Studios, you can build your Avatar from scratch and even assign them the best Vtuber voice from many in the library. The best part about these tools is that they are easy to use, and anyone can make their dream avatar.
You may also use VRoid to find your chosen hue across the broad gamut, move face characteristics around, and test with movement possibilities that the app will show in your YouTube video.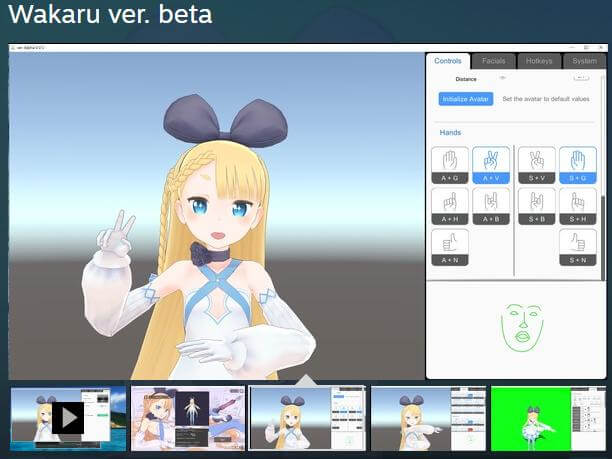 If you are new to the scene of YouTube streaming and uploading and want to do it the most straightforward way, then Wakaru is your best choice. Wakaru is a Vtuber maker app that helps you create an avatar right from the app.
Furthermore, you can stream your content directly from the app and won't need anything else. This app's only issue is that it can't detect hand and eye movement while streaming. You should install the camera detection app alongside it.
Don't Miss a Vtuber Voice Changer to Make You Special
You now know about a few of the best Vtubers online and a bit more about how to make a Vtuber avatar with a few best apps. This section will discuss how you can make an avatar and convert your voice to your favorite star with the best app.
MagicMic Vtuber Voice Changer
MagicMic is the best option to mimic Vtubers such as Ren Zotto Vtuber, Snuffy Vtuber, or Bao Vtuber. You are not bound to mimic one of these or other popular Vtubers, as you can imitate voiceovers of any famous actor using MagicMic. That's what is so good about MagicMic. Here are some of the best features of MagicMic for Anime Voice Vtubers and similar artists.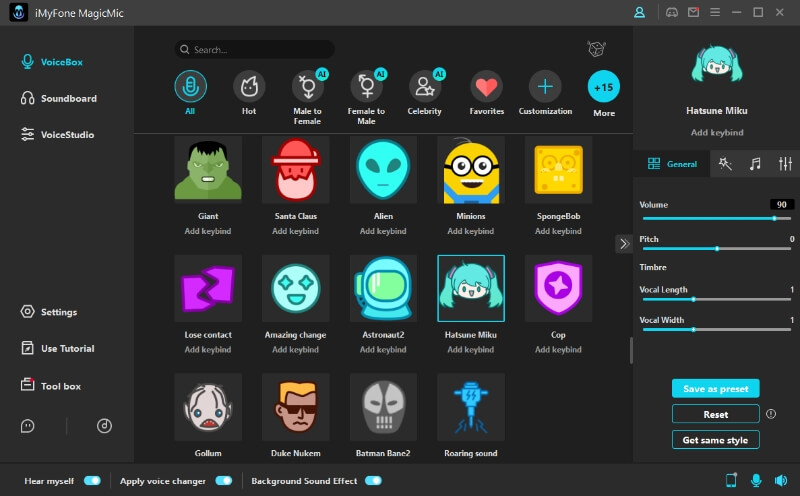 Features:
MagicMic has over 125 voice effects for the best Vtuber maker tools and applications.

If you want more than popular Vtubers like Shoto Vtuber and others, you can choose from 400 voiceovers to enhance the sound stream of your videos.

The app also has voice memes that have gone viral and can always make someone laugh.

A lot of famous anime voices like Naruto, One Piece, Luffy, and many more are available.
Video Guide About MagicMic Voice Maker
Final Words
If you want to become famous like Aetheria Vtuber and other influencers, you can do it in many ways. One of the ways is to make a virtual avatar called the Vtuber through many of the ways we have mentioned in this article. You can finetune their voice into their best versions using the best voice changer for Vtuber MagicMic.
MagicMic has many outstanding features for your content and can easily enhance its quality from so many editing options it provides its users. So next time you want to know about "how to make Vtuber model" and become famous, you know where to look.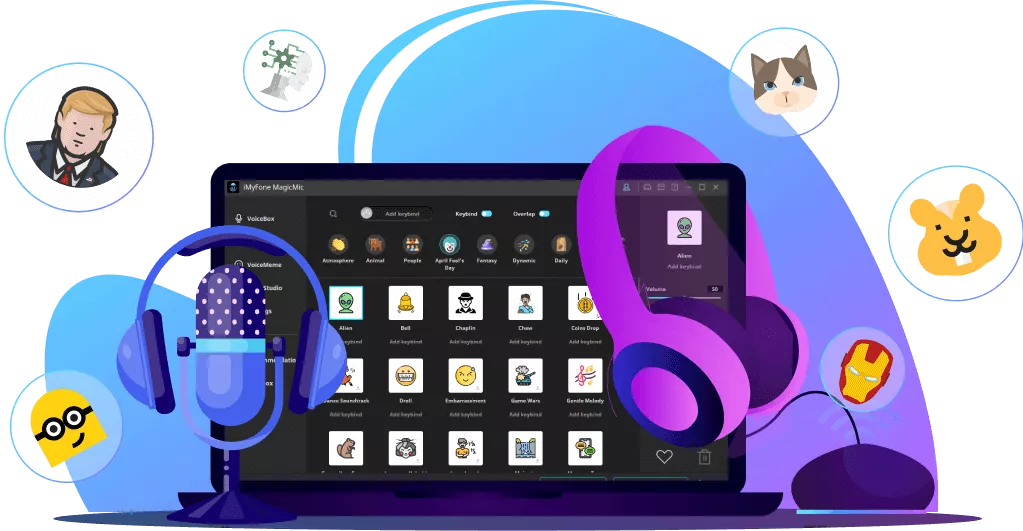 125+ Voice effects for one-click voice changing in real-time.
Huge library with 400+ Voice Effects and 150+ Voice Memes.
Sound emulator in games, live, chatting, online classes, and more.
Voice recording and audio voice changing is supported.
Voice studio lets you create any voice you like.