Want to prank your friends, siblings, or kids with Donald Duck voice? Well, for this, you will need help from the best quality voice changer.
But that's the problem too. It is hard to know which app will work as Most Voice changing apps are either below average or complicated to use.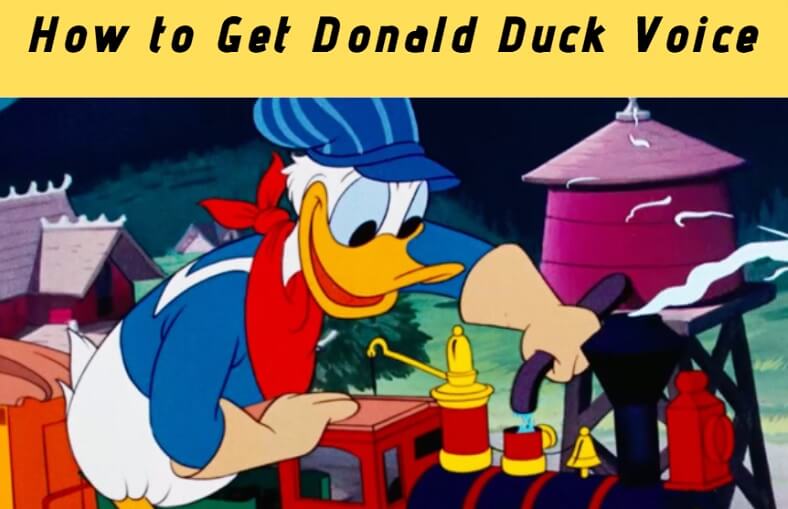 But worry no more. I have chosen the top-notch voice-changing tool that can change your voice or recordings effortlessly.
So, how to get and use a Donald Duck voice changer to make fun on voice chat? Find out here!
Who is the Voice Actor of Donald Duck Voice
Origin of Donald Duck
First, a little brief about why people love Donald Duck and why you should go for its voice.
The first appearance of the Donald Duck character was in Mickey Mouse Annual in 1931. The character was not comedic, yet people still loved it. Disney also realized the potential and decided to include more parts of Donald Duck in other comics.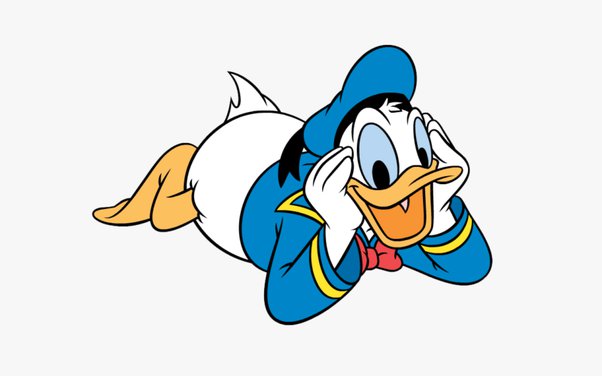 After 1931, this character made more appearances in the next few years. The most prominent one was in the Silly Symphonies comic strip.
The first Donald Duck story was then created by Italian Publisher Mondadori in 1937 and it was a hit. People love Donald Duck due to its silly appearance, comical speeches, mischievous nature, and above all, its funny voice.
Decades have passed since the first Donald Duck cartoon was aired, yet people still try to mimic the voice. So, who voices Donald Duck?
Who is The Voice Actor of Donald Duck Voice?
The Donald Duck character has been voiced by three different artists: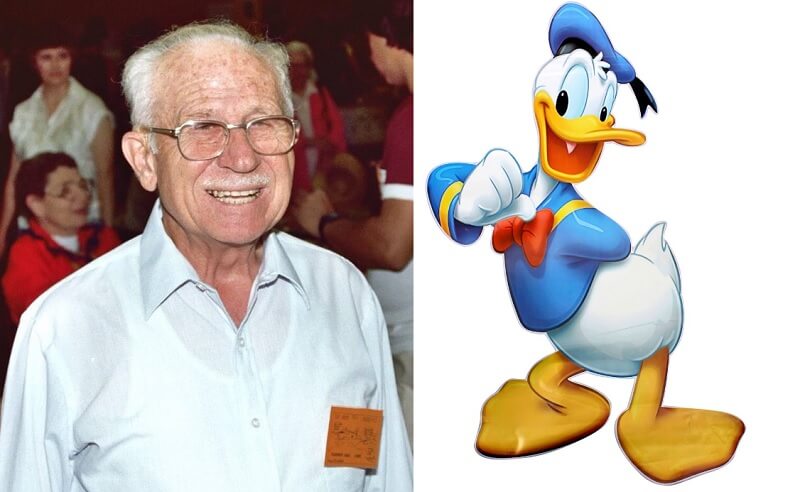 2. Daniel Ross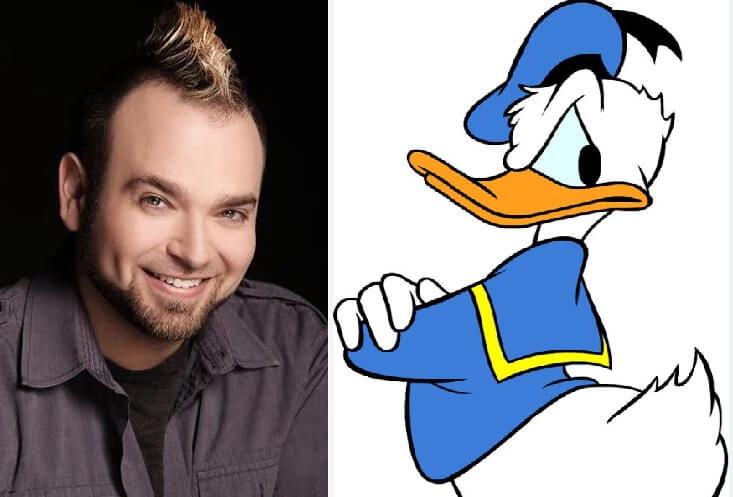 3. Tony Anselmo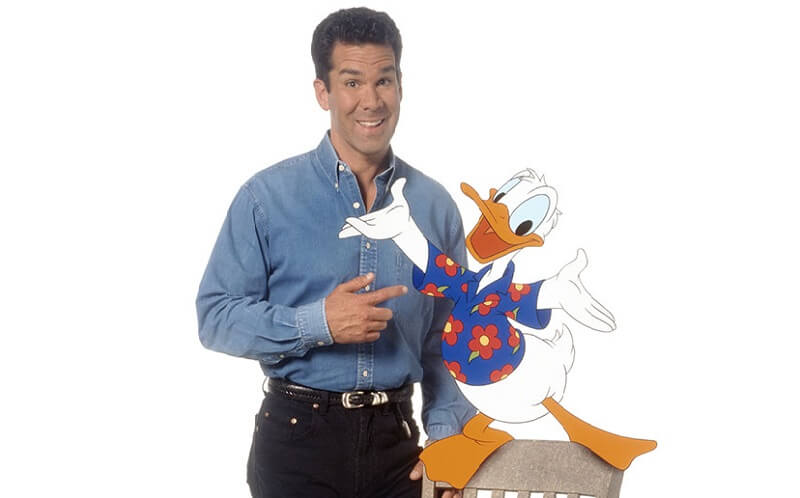 These Donald Duck Voice Actors have done a tremendous job in creating one of the most unique and funny-sounding voices ever. Due to this, Donald Duck is considered one of the most popular Cartoon characters of all time. In 2002, it was named one of the top 50 cartoon characters ever by TV Guide.
People now mimic or try to use apps to turn their voices into Donald the duck voice. However, it's not that easy. But don't worry; I'm here with the best Voice Changer you can use to sound exactly like the voice of Donald Duck. Keep reading!
How to Get Donald Duck Voice with Voice Changer?
Voice changer has got to be top-quality and full of features if you want to enjoy doing Donald Duck's voice. Out of many, the one I am (and a million others are) suggesting is MagicMic.
Why?
Here's everything about it:
MagicMic Donald Duck Voice Generator
MagicMic Donald Duck voice generator has a global fan following because they provide hundreds of voice effects, filters, and topmost features which are not found in any other App. That is why almost everyone who downloads this voice changer keeps it on their devices.
Till now, MagicMic has been downloaded over a million times, and numbers are growing every day.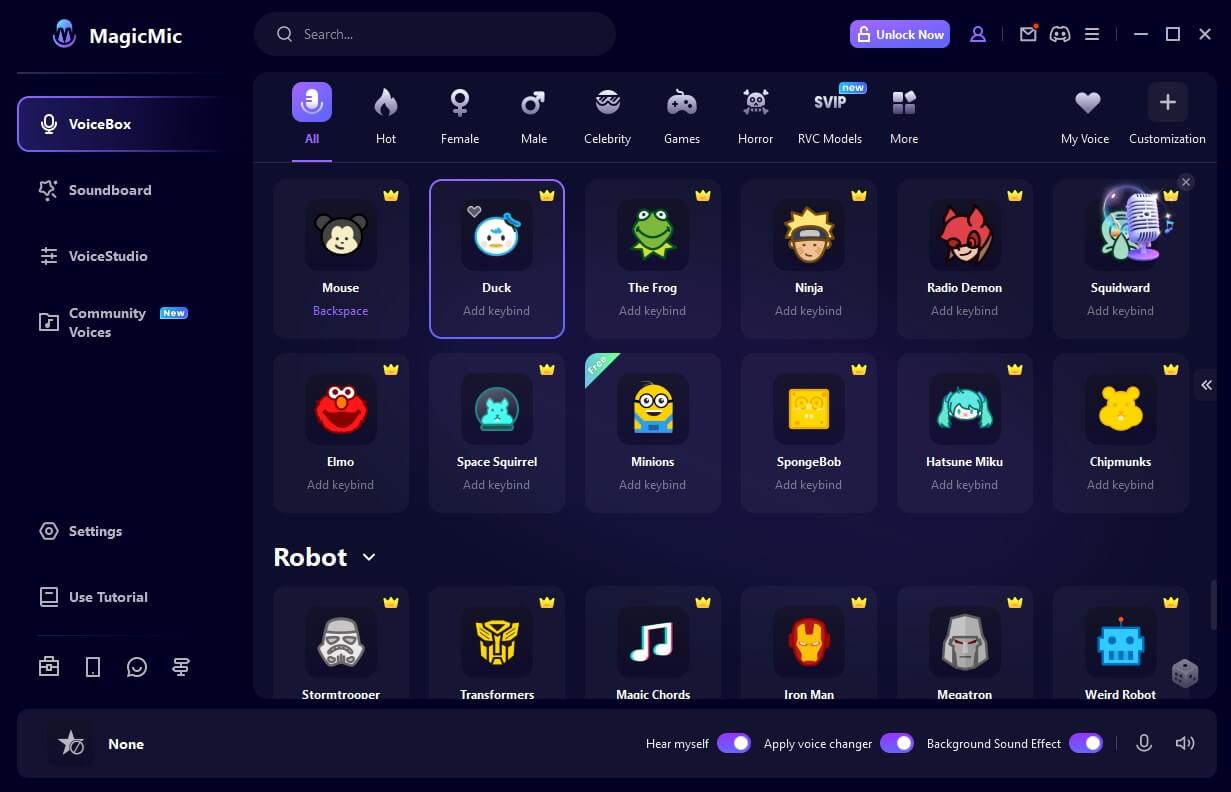 Operate System
MagicMic is compatible with:
For Windows: 7/8.1/10/11
For Android: Android 7.0 and up
Available for iPhone/iPad: Requires iOS 12.0 or later
For Mac: MacOS 11.0 or later and a Mac with an Apple M1 chip or later.
Popular Voices on MagicMic
Donald Duck
Watch Video Guide About Donald Duck Voice Changer
User Rate: 4.9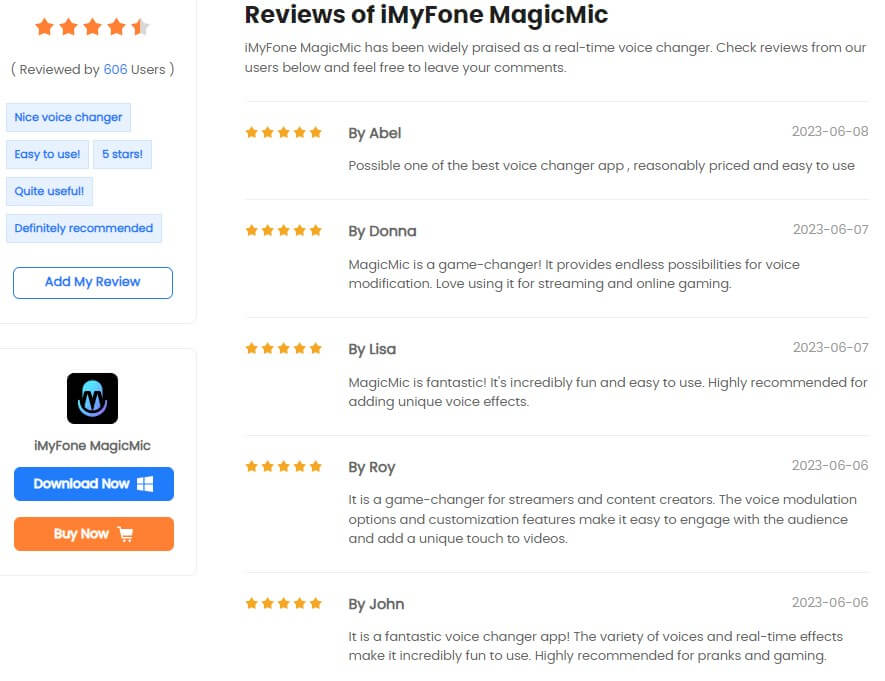 Step to Use MagicMic Voice Generator
Download MagicMic from iMyFone on your device, Install it and then launch it. When you open the App, you should adjust the Settings first. Connect headphones and then change the input device to a Microphone for a better experience. Next, change the Output device setting to Headphone.
Here is how you can instantly generate the voice of Donald Duck Voice using the real-time voice changer.
Steps to Use MagicMic Voice Generator
Step 1. Install and follow the setup instructions to launch iMyFone MagicMic on your device.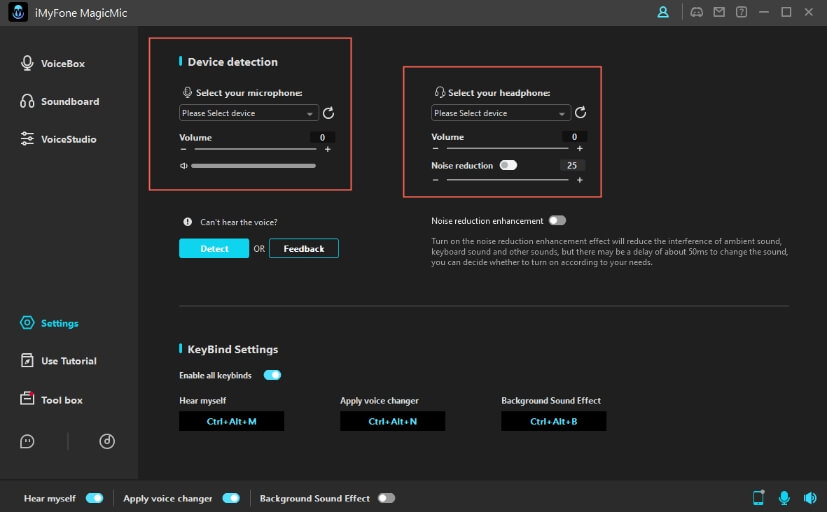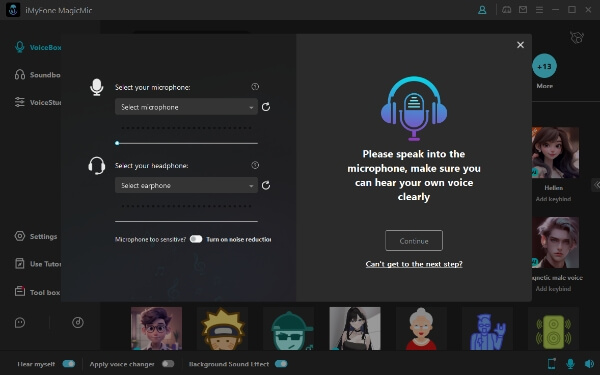 Step 2. Then, it's time to use this voice changer. When you open MagicMic, you will see categories on the top left side. Choose from it and start changing your voice.
Step 3. If you already have the voice note on your device, then click on the File Voice Change. If you want to record life, then click on Record Voice Change at the bottom right.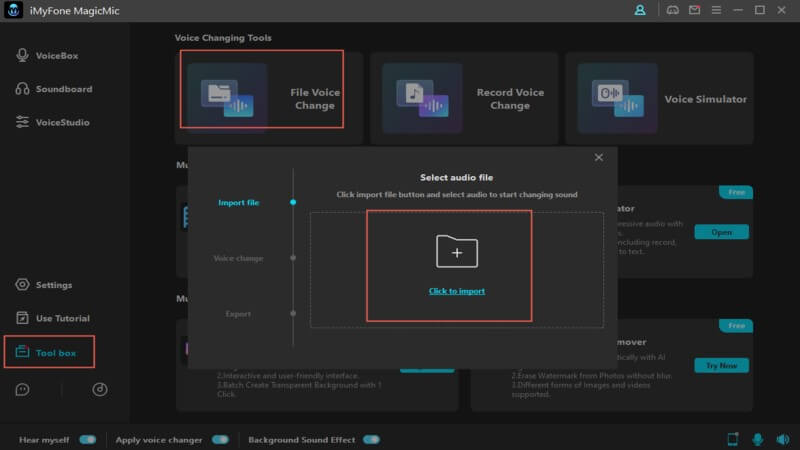 Step 4. Change the settings according to how you want the audio to sound. For Donald Duck voice, select Donald Duck under the "Voice Name" and save the file. That's it.
But your device must have a specific operating system to use MagicMic.
Final Say
So, how to do Donald Duck Voice Change fast?
There are dozens of voice changers available online, but the best one that is the go-to choice of over a million people is MagicMic Donald Duck voice generator. It offers more than 125 voice effects, and over 600+ sound effects and voice memes. Plus, it is compatible with any game, social media, messaging apps, and calls. You just have to choose Donald Duck voice with 1 click and let this voice changer do the rest.
So, download MagicMic Donald Duck voice changer and prank your family and friends using MagicMic.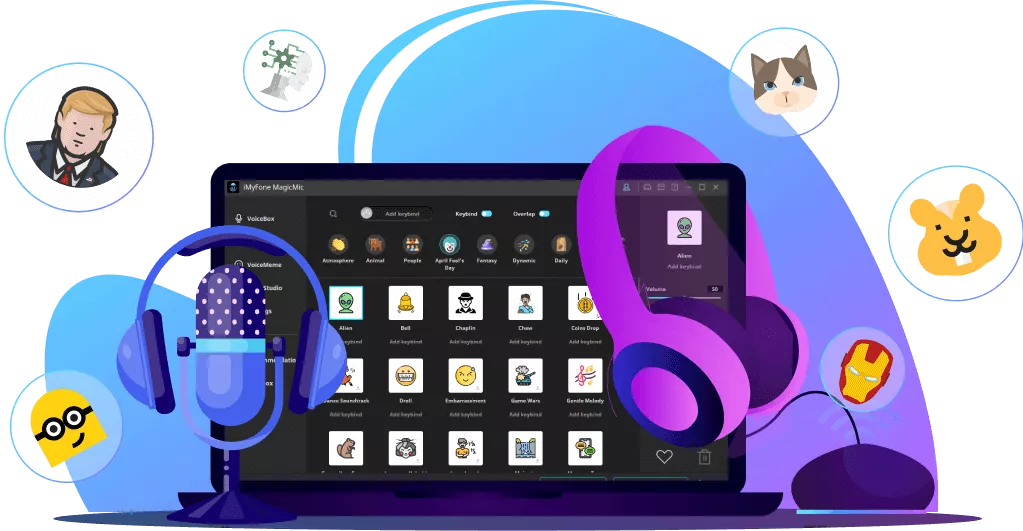 125+ Voice effects for one click voice changing in real-time. Including various cartoon voices, like Donald duck and Mickey Mouse.
Huge library with 400+ Voice Effects and 150+ Voice Memes.
Sound emulator in games, live, chatting, online classes, and more.
Voice recording and audio voice changing is supported.
Voice studio lets you create any voice you like.