Do you find Robert Stack voice fascinating? Want to generate realistic Robert Stack AI voice for text to speech and real-time voice change? If the answer is yes, read on, you will get the best solution.
Imagine having the ability to use Robert Stack's distinctive voice in your content, whether it's for audiobooks, podcasts, gaming, or real-time interactions.
In this article, we delve into how to generate Robert Stack voice using Robert Stack voice generator, for your creative content creation, streaming, gaming and real-time interaction.
Let's get started!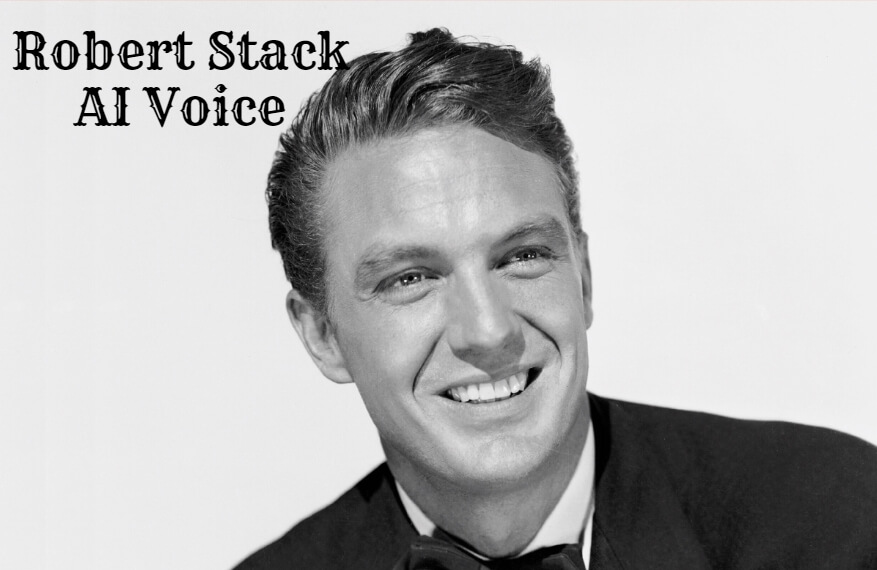 Part 1: Basic Info about Robert Stack
Robert Stack (1919-2003) was a renowned American actor known for his deep voice and commanding presence. He appeared in over 40 films and gained fame for his role in the TV series "The Untouchables," winning a Primetime Emmy Award in 1960.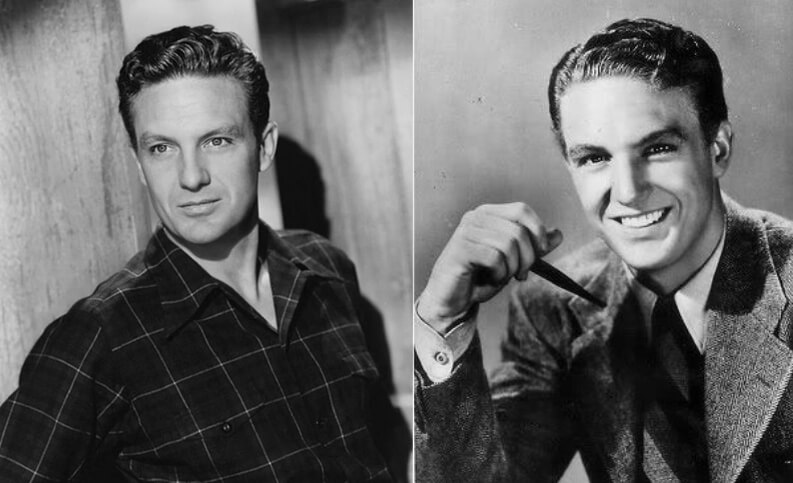 He later hosted "Unsolved Mysteries" and was nominated for an Academy Award for "Written on the Wind" (1956). Stack was also recognized for his deadpan comedy roles, including Captain Rex Kramer in "Airplane!" (1980).
Stack was inducted into the National Skeet Shooting Hall of Fame in 1971 and received several honors, including an induction into the Piikani Nation's chieftainship in 1953 and the Golden Plate Award in 1962 from the American Academy of Achievement.
Part 2: How Get Robert Stack AI Voice with Voice Generator
1. MagicMic - Robert Stack Voice Generator & Changer
MagicMic, the best Robert Stack voice generator & changer, enables users to generate lifelike Robert Stack AI voice only by uploading an audio file, perfect for streaming, gaming, and real-time interactions.
Apart from the feature of voice generation, it offers a vast selection of 225+ voices, ranging from characters voices from popular games, celebrities, singers, and more, allowing you to transform your voice into any other's and freshing up your streaming and gaming experience.
Besides, it boasts 600+ voice effects and 200+ voice memes for you to elevate your content creation.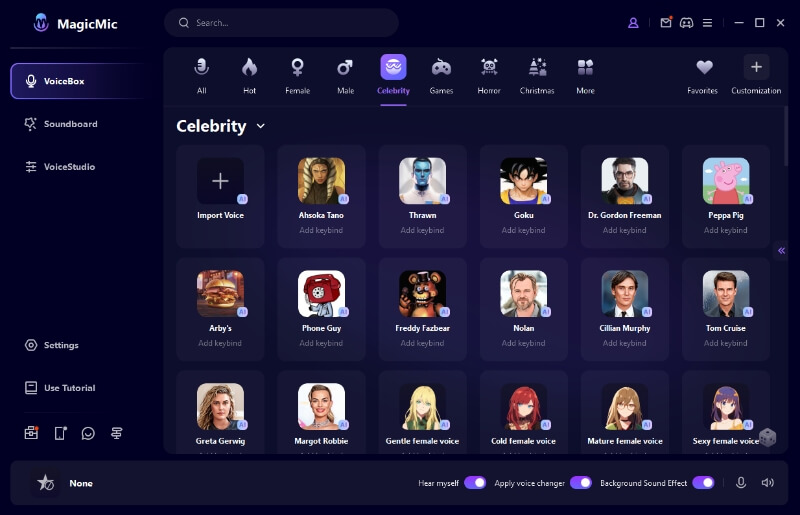 Free Generate Robert Stack AI Voice in MagicMic:
Step 1: Download and Launch this Application
Step 2: Configuration
Enable "Apply Voice Changer", and activate "Hear myself" for real time voice change.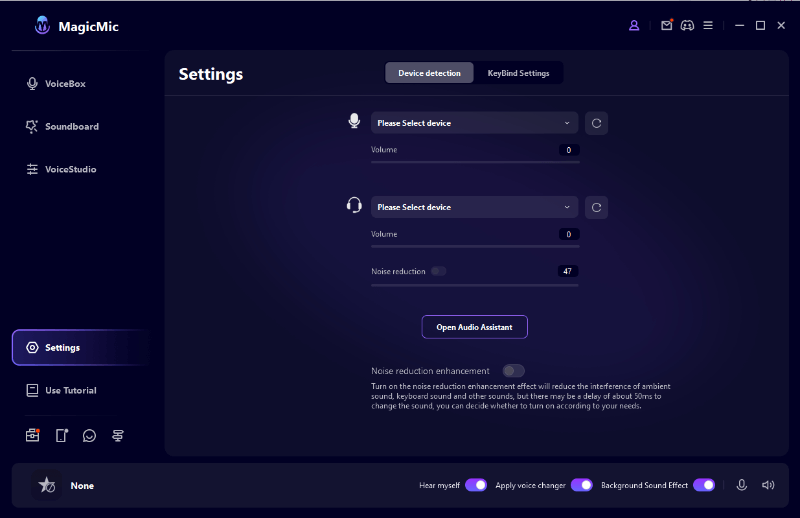 Step 3: Audio Device Selection
Opt for the Voice Changer Virtual Audio Device as your app's input.
Step 4: Get/Generate Voices or Effects
Generate Robert Stack voice AI or any other desired voice by offering the audio file featuring the voice you want and set up keybinds for smooth effect transitions.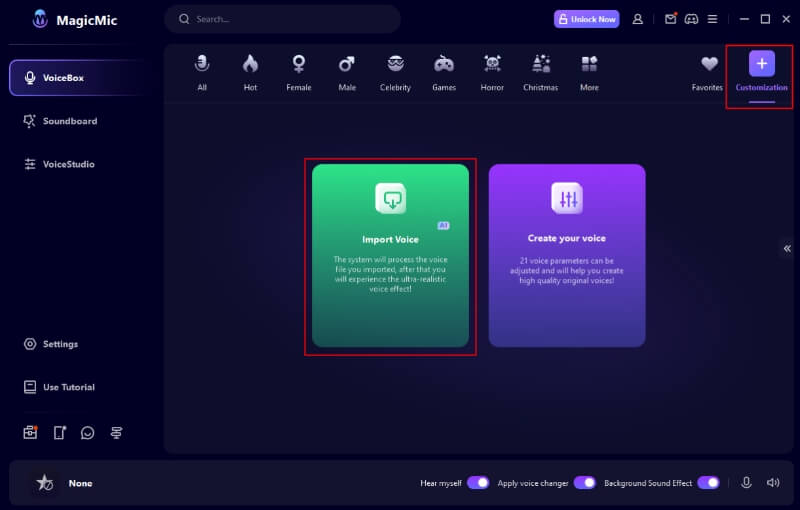 2. VoxBox - Robert Stack Text to Seech Voice Generator
VoxBox elevates Robert Stack text-to-speech conversion with its powerful AI voice generation. It allows you to transform text into Robert Stack's voice and offers a library of over 2000 character voices in 77+ languages.
Furthermore, VoxBox provides access to 3200+ voices for creating text-to-speech voiceovers, including celebrities, singers, fictional characters, and more.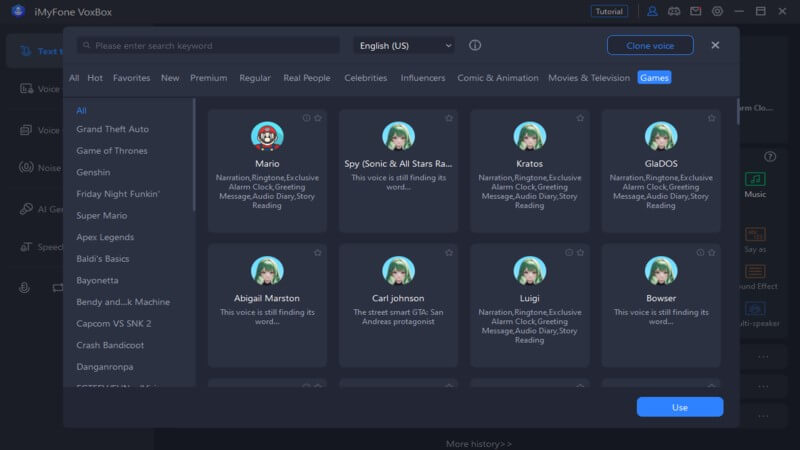 Part 3: FAQs About Robert Stack AI Voice
1. What is Robert Stack AI voice, and how does it work?
Robert Stack AI voice is a computer-generated voice that mimics the distinctive voice of the legendary actor Robert Stack. It operates by utilizing advanced voice cloning technology to analyze and replicate his vocal patterns.
2. What can I use Robert Stack AI Voice for?
You can use Robert Stack AI Voice for a variety of applications, including content creation, streaming, gaming, dubbing, documentory, and more.
3. How can I fine-tune Robert Stack AI voice to match my requirements?
Both MagicMic and VoxBox provide settings and parameters for voice customization. You can adjust pitch, speed, modulation, and more to achieve the desired voice effect and tailor it to your specific needs.
Conclusion
In conclusion, if you've ever dreamed of using charming Robert Stack AI voice for your creative projects, MagicMic and VoxBox make it a reality, with which you not only can use his impressive voice for real time voice transformation, but making text to speech voiceovers, elevating your content creation, gaming, streaming and more.
So, don't miss out on the opportunity to sound like a legend. Download MagicMic today and add a touch of charm to your project!