Are you a passionate enthusiast of the Craig Tucker's online presence, keen to elevate your content with a touch of innovation? Look no further! In this article, we're about to embark on an exploration of Craig Tucker AI voice technology, state-of-the-art Craig Tucker voice changer solutions, and the incredible Craig Tucker AI voice generator. Whether you're deeply entrenched in the gaming world, a burgeoning content creator, or simply someone aiming to give your audio a fresh, dynamic twist, these cutting-edge tools are poised to transform your auditory journey and captivate your audience in ways you've never imagined.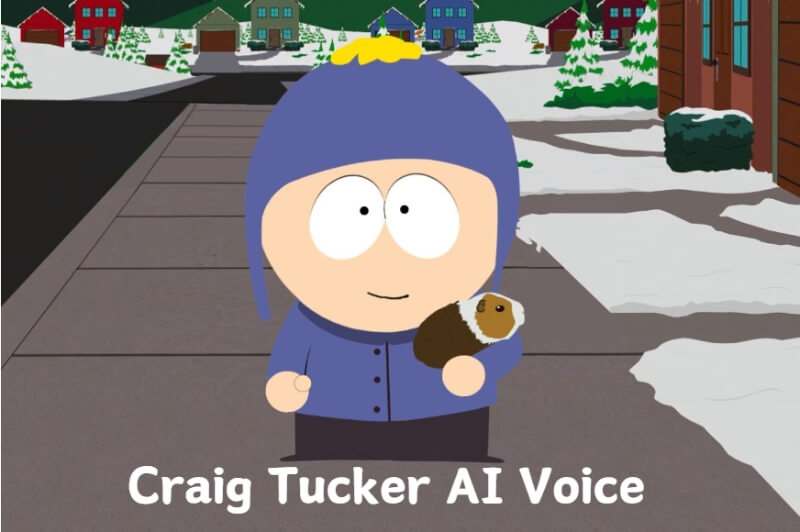 Part 1: Who is Craig Tucker and Craig Tucker Voice Actor?
Craig Tucker, voiced by Matt Stone, is a fictional character in the popular adult animated series South Park. He made his debut appearance in season one's "Mr. Hankey, the Christmas Poo," where he joined the third-grade class in singing "We Wish You a Merry Christmas." His speaking role began in "Rainforest Shmainforest." Unlike his classmates, Craig is known for his pragmatic nature, often opting for practical and realistic solutions to the group's challenges.
In a significant character development, Craig has been in a relationship with fellow fourth-grade student Tweek Tweak since the season 19 episode "Tweek x Craig." Initially coerced by others, their bond has evolved into a genuine and sincere relationship, with both characters identifying as gay. This evolution reflects the dynamic storytelling and character growth that South Park has become known for over the years.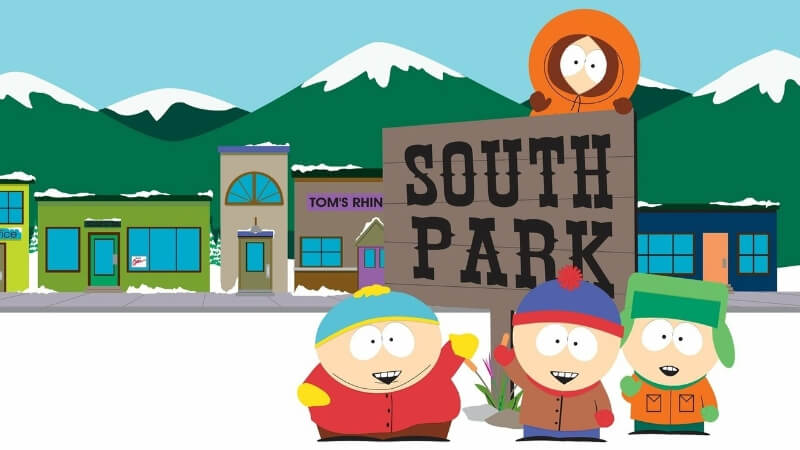 Part 2: How to Sound Like Craig Tucker with AI Voice Changer in Real-time?
MagicMic is a real-time AI voice changer that offers the incredible Craig Tucker AI voice experience. Just like Craig Tucker's ability to provide practical solutions in South Park, MagicMic offers a practical solution to elevate your audio experience.
With MagicMic, you can transform your voice with an extensive library of 250+ AI voice filters, making it the ultimate choice for voice modulation enthusiasts. Whether you're gaming or using other applications, MagicMic integrates a sound emulator, allowing you to directly immerse yourself in the experience. Plus, with the convenient voice custom feature, you can create unique voices with just a single click.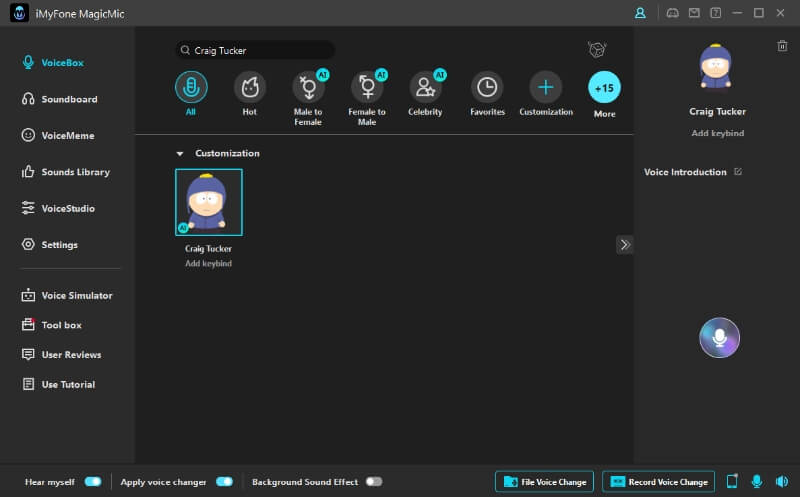 Key features of MagicMic Craig Tucker AI voice changer
More than 250 voice variations, an extensive library of 600 soundboards, and a collection of 200 voice memes at your disposal.

Experience real-time, low-latency voice alterations for gaming, streaming, and online conversations on platforms like Discord, Skype, Twitch, Xbox, and more.

Benefit from noise reduction to ensure clear communication even in noisy environments.

Customize hotkeys easily for precise control over your gaming audio.

Improve the audio quality of any source to create exceptional content.

MagicMic is compatible with Windows, Mac, Android, and iOS.

Clone AI voices to effortlessly suit your preferences and get the voices you want.
How to use MagicMic to sound like Craig Tucker?
Step 1: Get MagicMic Software and Set It Up
First, download the MagicMic software either from the official website or by clicking the provided button. Then, choose your primary microphone as the input device. Make sure to enable "Apply Voice Changer" and "Hear myself" by clicking the respective buttons at the bottom.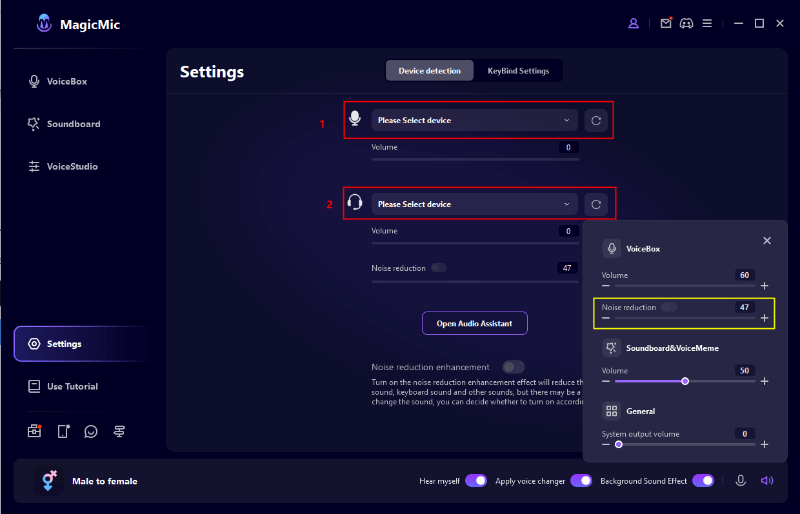 Step 2: Choose MagicMic Virtual Audio Device
In the application where you want to alter your voice, select "Microphone (Voice Changer Virtual Audio Device)" as your input source.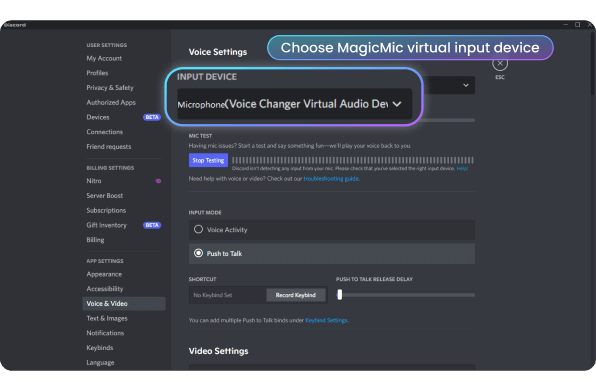 Step 3: Pick or Customize Your Craig Tucker AI Voice
You can explore preset voices in the "VoiceBox" or create gaming hotkeys for added convenience. If the voice you want isn't available among the presets, you can use the "Customization" feature to upload your own audio clips, like Craig Tucker's voice or Eric Cartman, Tweek Tweak to create a completely unique auditory experience.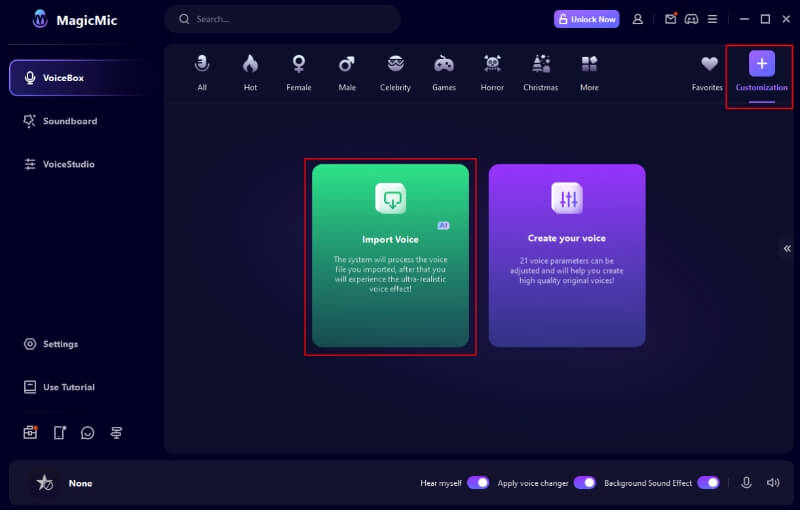 Part 3: How to Generate Craig Tucker AI Voice with Voice Generator?
1) VoxBox Craig Tucker AI Voice Generator
VoxBox is the ideal option for achieving an incredibly authentic AI Craig Tucker voice replication. It effortlessly captures the core of Craig Tucker's voice through rapid cloning technology. Furthermore, it smoothly incorporates Craig Tucker's text-to-speech advancement, allowing for the production of authentic and natural voice-overs. Whether it's for commercials, audiobooks, podcasts, or any other content, VoxBox guarantees top-notch dubbing quality that is sure to make a significant impact.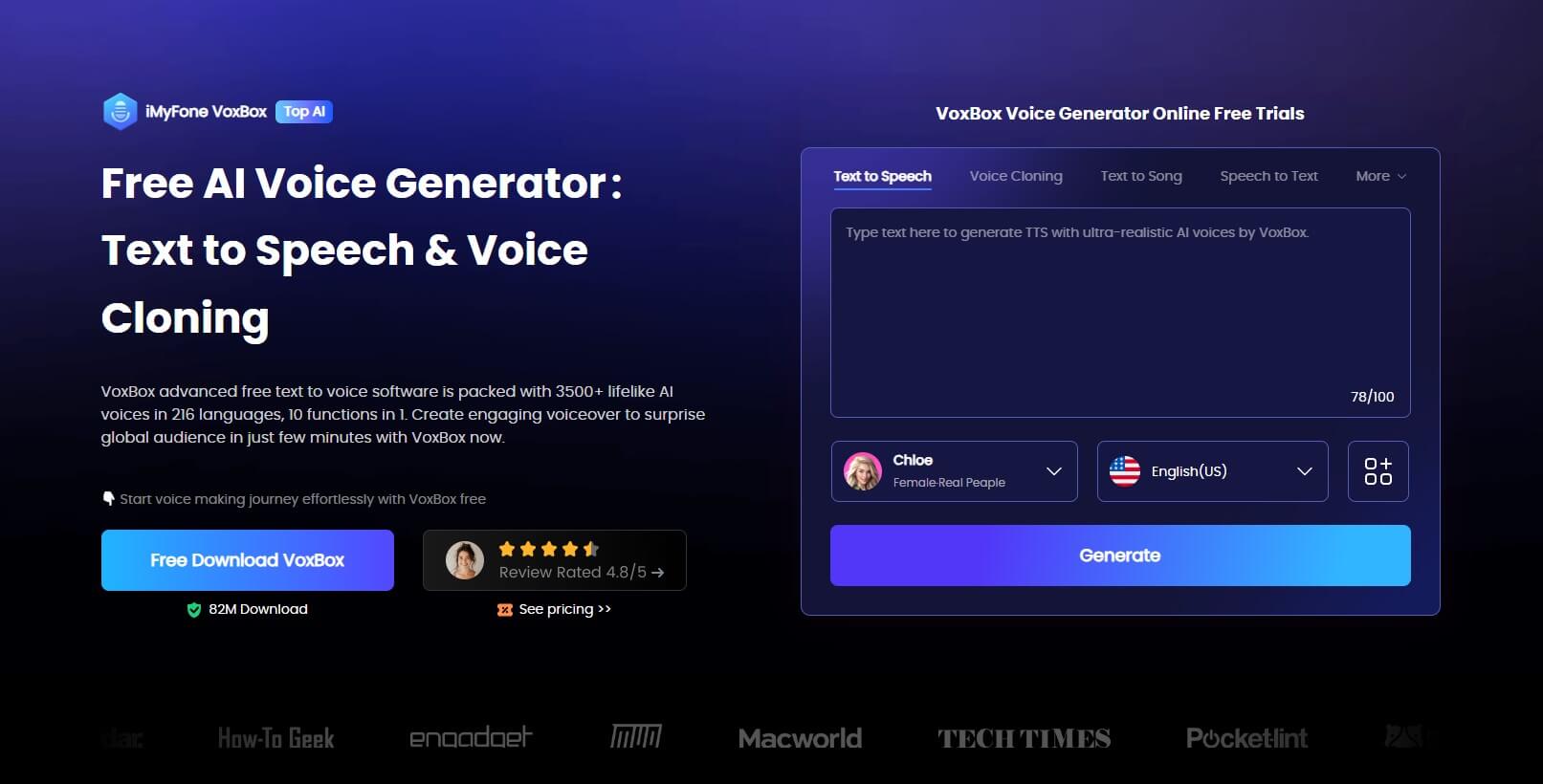 Key features of Voxbox voice generator
Make use of text-to-speech, voice replication, and transcription features.

Choose from a library of 3200 AI voices spanning 77+ languages and featuring 100+ accents.

Perfect for business, entertainment, and social media uses.

Easily customize pitch, speed, and volume preferences.

Enjoy high-quality audio outputs available in OGG, WAV, and MP3 formats.
How to Generate Craig Tucker AI voice?
Step 1: Start by downloading VoxBox from the official website and completing the installation process.
Step 2: Go to the "Voice Cloning" section and upload an audio sample containing the Craig Tucker voice you want to replicate. After a short wait, your AI-cloned Craig Tucker voice for text-to-speech will be available.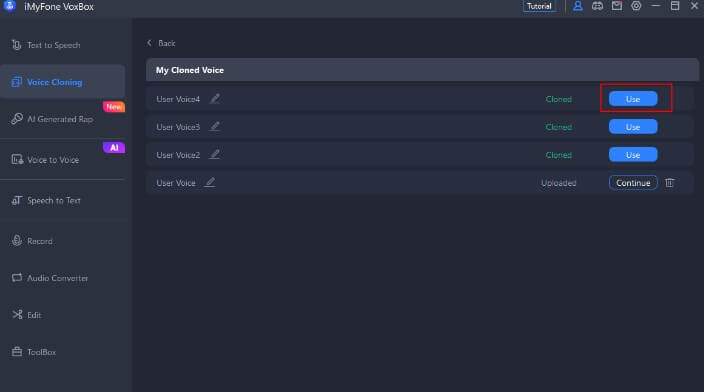 Step 3: You can now effortlessly access and utilize your natural-sounding Craig Tucker AI voices for text-to-speech.
Part 4: Free Get Craig Tucker Soundborad in Real-time for Fun!
Interested in using Craig Tucker's famous sound effect in real-time? Here's how you can do it:
1. Download your preferred Craig Tucker sound effect from the internet.
2. On MagicMic's left side, choose the "Soundboard" feature, and then click on "Import" at the top. Upload the downloaded audio clip, and once it's selected, you can incorporate this sound effect into your voice chats and live broadcasts.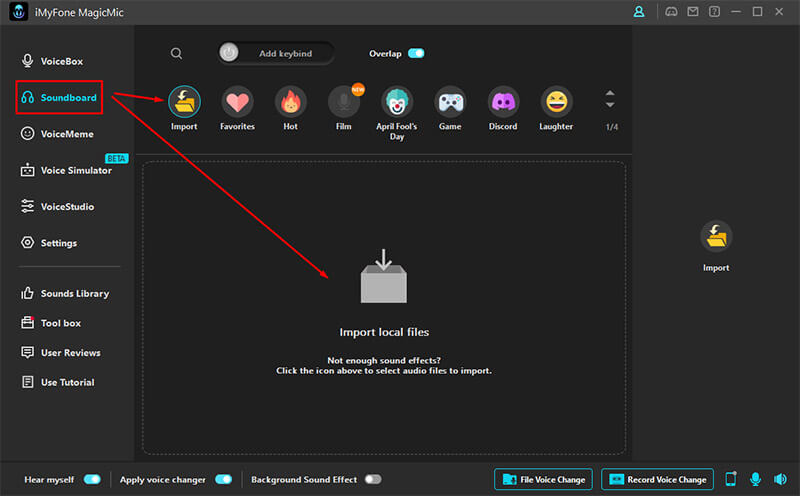 Part 5: FAQs about Craig Tucker AI Voice
1. Do Craig and Tweek have the same voice actor?
Indeed, Matt Stone lends his voice to three primary characters: Kyle Broflovski, Kenny McCormick, and Butters Stotch. Additionally, he is the voice behind numerous recurring characters, including Gerald Broflovski, Stuart McCormick, Craig Tucker, Jimbo Kern, Terrance, Saddam Hussein, Tweek Tweak, Mr. Adler, and Jesus.
2. What is Craig Tucker AI Voice?
Craig Tucker AI Voice refers to the use of artificial intelligence technology to replicate and generate a voice that sounds like Craig Tucker, a character from the animated television series South Park, for various applications.
3. What are the applications of Craig Tucker AI Voice?
Craig Tucker AI Voice can be used in a wide range of applications, including voiceovers for videos, podcasts, and audiobooks, as well as for gaming, content creation, and entertainment purposes.
Final words
In conclusion, if you're intrigued by the idea of unlocking the power of Craig Tucker's iconic voice, MagicMic stands as your gateway to an unparalleled audio experience. With MagicMic's cutting-edge technology, you can effortlessly replicate and personalize Craig Tucker AI voice for a multitude of creative endeavors. From gaming to content creation and beyond, MagicMic opens up a world of possibilities.
So why wait? Don't miss the chance to add the distinctive charm of Craig Tucker to your voice repertoire. Download MagicMic today and embark on your journey to captivate your audience like never before. Try it now and let your creativity soar with the magic of Craig Tucker AI Voice!