Do you find yourself be enchanted by the charming voice of Saturo Gojo? Want to get Gojo AI voice for text to speech, voice change, or making AI cover song? If so, read on, you will get the best solution!
With his unique abilities and charismatic presence, he's become a beloved figure in the world of anime and gaming.
In this article, we delve into the fascinating world of Gojo AI voice and how you can harness it for various applications. Whether you're a content creator, gamer, or simply a die-hard fan, this technology opens up exciting possibilities.
Let's dive right in!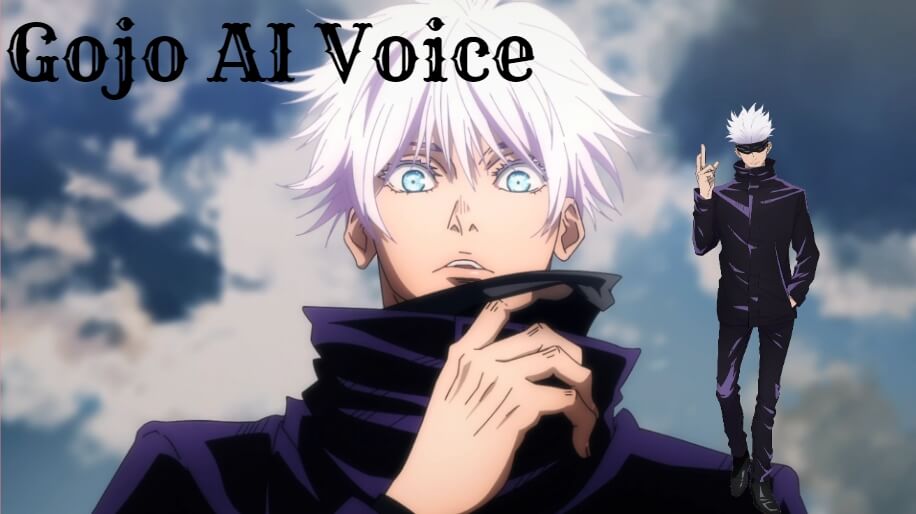 Part 1: Basic Info about Satoru Gojo
Satoru Gojo, a special grade jujutsu sorcerer in the Jujutsu Kaisen series, is renowned as the world's strongest. He's a unique inheritor of both the Limitless and the Six Eyes in four centuries. As a teacher at Tokyo Jujutsu High, he safeguards and mentors promising young allies.
Gojo is a tall, attractive man in his late twenties with snow-white hair and vibrant blue Six Eyes. He typically conceals his eyes with a black blindfold, lending his appearance a distinctive, spiky-haired style.
While working, he dons a dark blue zip-up jacket, slim-fit black pants, and dress boots. Gojo's preference for expensive clothing and casual styles is well-known. In his student days, he wore the standard school uniform with sunglasses before adopting the blindfold.
Part 2: Gojo Voice Actor
In "Jujutsu Kaisen," Kaiji Tang provides the English dub voice for Satoru Gojo, while Yuichi Nakamura voices the character in Japanese.
Yuichi Nakamura, born on February 20, 1980, is a Japanese voice actor known for his calm and clear voice. He specializes in roles ranging from teenagers to men in their 30s and has a rich background in narration, animation, and dubbing.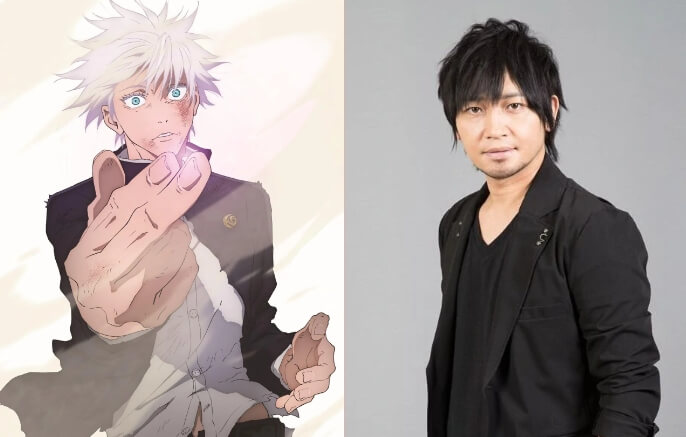 Kaiji Tang, on the other hand, graduated from the University of California, Riverside, with a degree in theatre. He began his career in commercial work, including commercials for Garmin GPS and The Discovery Channel. His entry into voice acting happened unexpectedly when he auditioned for a podcast at a dubbing studio and was subsequently hired. He has since become known for voicing characters in anime and video games. Tang hosts the YouTube channel Voices of Gaming.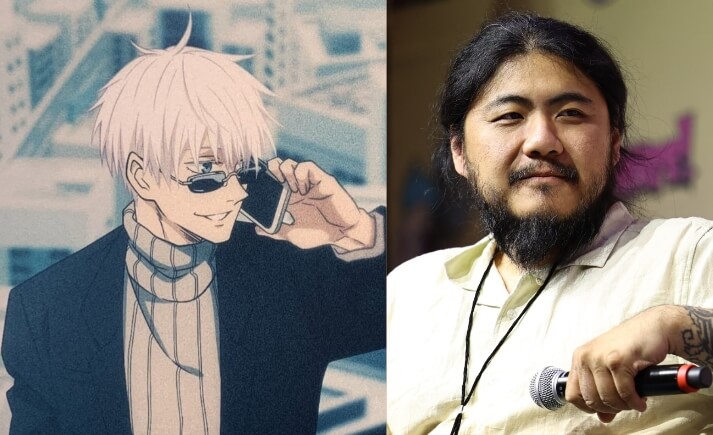 Part 3: Free Generate Gojo AI Voice for Voice Change and Text to Speech
1. MagicMic - Gojo Voice Changer
MagicMic is the ultimate Gojo voice changer, ideal for creating a lifelike Gojo AI voice for streaming, gaming, and real-time interactions. It boasts a wide range of voices, including iconic characters from popular games and beyond.
In addition to its exceptional voice cloning feature, MagicMic offers a wealth of enhancements. With access to 225+ AI voice filters, 600+ voice effects, and 200+ voice memes, you can easily transform your voice into various personas, enhancing your content creation, gaming, and streaming experiences.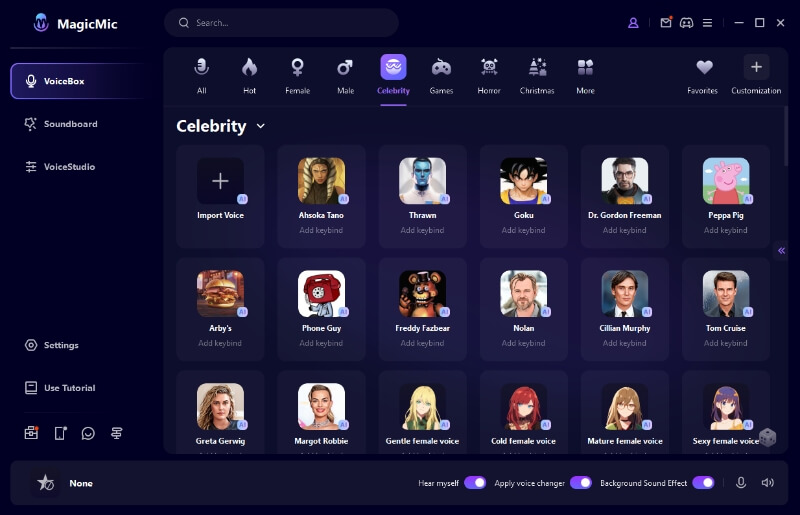 Key Features:
Clone and generate any voices by uploading audio files, including Gojo voice.

Access 225+ AI voices for real-time chats and gaming.

Enhance your creative content with 600+ voice effects and 200+ voice memes.

Streamline audio capture and enhancement for superior quality.

Customize your voice with adjustable settings.

Seamlessly integrate with popular platforms like Discord, Fortnite, Valorant, Zoom, Twitch, and more.
Free Generate Gojo AI Voice in MagicMic:
Step 1: Download and Launch this Application
Step 2: Configuration
Enable "Apply Voice Changer" for immediate voice change, and activate "Hear myself"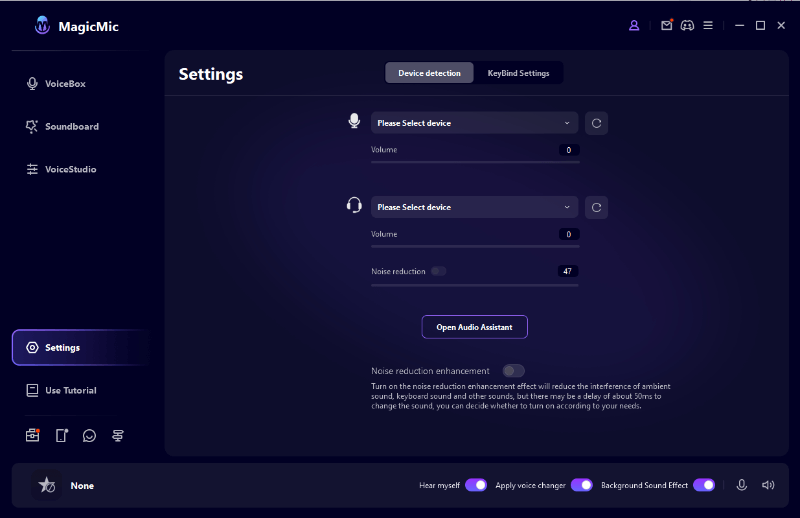 Step 3: Audio Device Selection
Opt for the Voice Changer Virtual Audio Device as your app's input.
Step 4: Get/Generate Voices or Effects
Generate Gojo voice AI or any other desired voice by offering the audio file featuring the voice you want and set up keybinds for smooth effect transitions.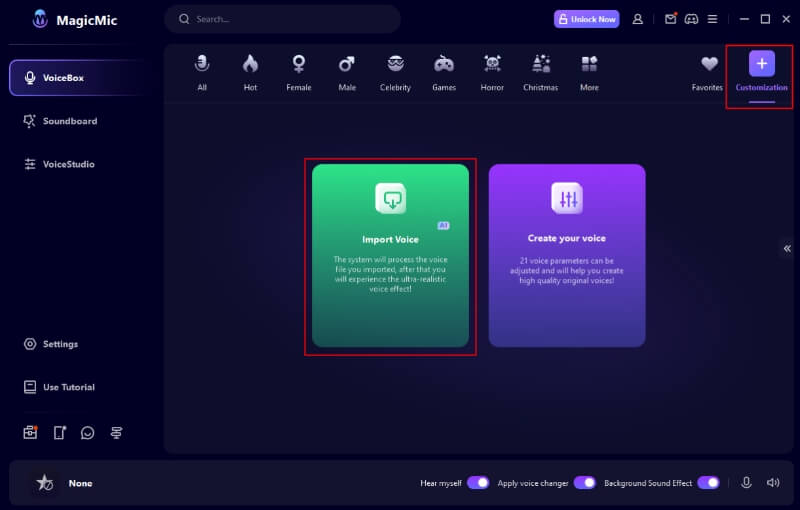 Special Offer: Get Official MagicMic with A Discount
35% off Coupon Code: MAGICMICYT
2. VoxBox - Gojo AI Voice Generator
VoxBox is the best Gojo AI voice generator that allows you to generate his iconic voice for text to speech conversion.
Plus, you can access a wide range of 3200+ voices, including celebrities and fictional characters and more, the best potion for dubbing, podcasts, audiobooks, etc.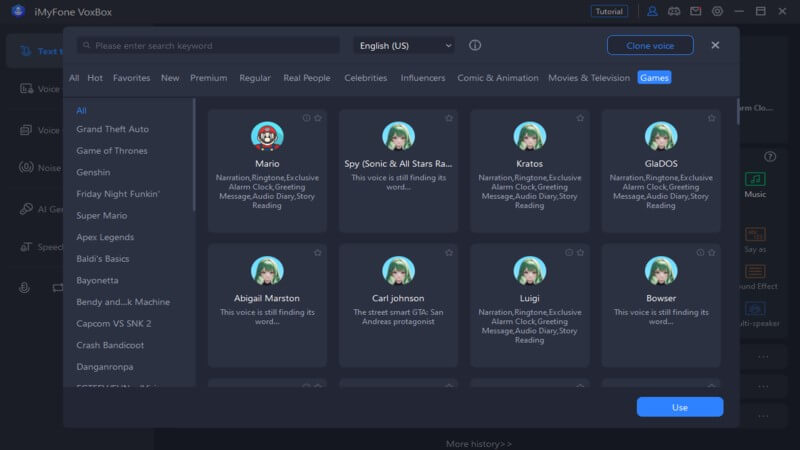 Key Features:
Gain access to 2000+ free character voices, including Gojo AI voice, for text-to-speech.

Utilize advanced voice cloning capabilities.

Select from a wide range of 3200+ voices across 77+ languages.

Text-to-speech, speech-to-text, recording, editing, and audio conversion.

Export TTS voiceovers in various formats like MP3, WAV, Ogg, and more.

Perfect for audiobooks, podcasts, content production, and more.
Part 4: Bonus Tip to Make Gojo AI Cover Song
MusicAI – Gojo AI Cover Song Generator
If you want to make AI cover songs using Gojo AI voice, MusicAI is the best choice for that.
This platform uses AI and music composition to generate captivating covers inspired by various voice models. MusicAI also simplifies music projects with text-to-music conversion and vocal isolation, leveraging diverse AI models.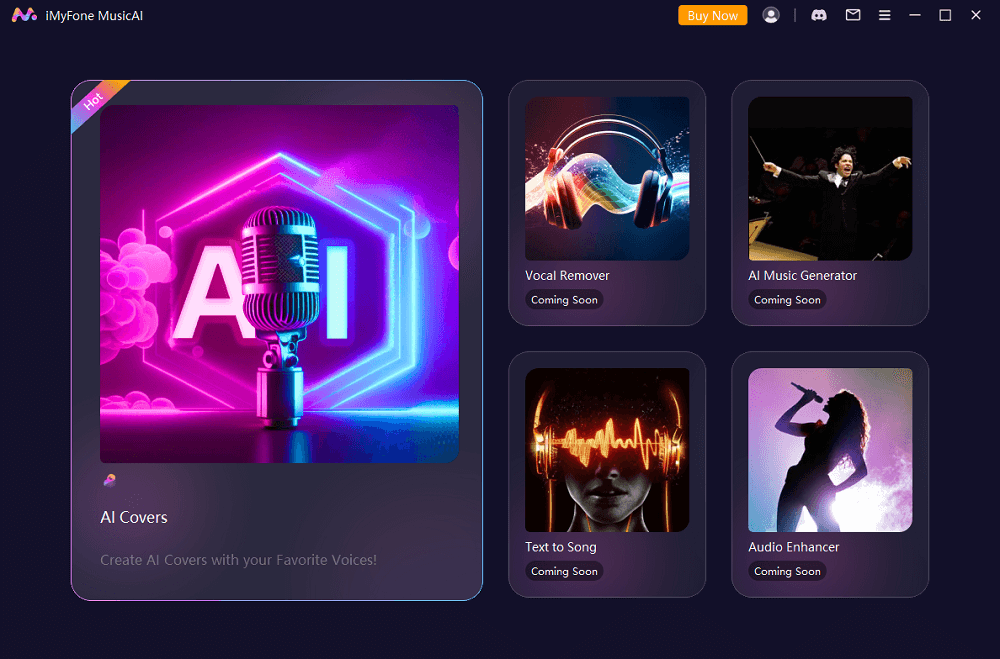 Key Features:
Incorporate AI models to infuse celebrity or fictional character voices into your cover songs.

Effortlessly attain precise separation of vocals, music, and instruments for enhanced quality.

Elevate audio quality effortlessly to achieve superior results.

Export AI covers in various formats like WAV, MP3, and OGG.

Experience one-click text-to-music support for seamless composition.
Part 5: FAQs About Gojo AI Voice 2023
1. What is Gojo AI Voice?
Gojo AI Voice is a voice generation of the voice of Satoru Gojo, a popular character from the Jujutsu Kaisen series. It enables users to mimic his distinct voice for various purposes.
2. What can I use Gojo AI Voice for?
You can use Gojo AI Voice for a variety of applications, including content creation, streaming, gaming, voiceovers, and more. It's a versatile tool to add a unique voice to your projects.
3. How does Gojo AI Voice work?
Gojo AI Voice uses advanced algorithms and machine learning techniques to analyze and replicate the voice patterns of Satoru Gojo. Users can input text, and the AI generates speech in his voice.
Conclusion
In conclusion, Gojo AI voice generator & voice changer - MagicMic. enables you to elevate your content creation and gaming process.
Whether you're a content creator aiming to add a unique twist to your videos, a gamer seeking to immerse yourself further in the Jujutsu Kaisen universe, or simply a Gojo fan, these AI voice tools bring the charismatic sorcerer's voice to your fingertips.
Don't miss out on the chance to download MagicMic and VoxBox to unlock the magic of Gojo's voice for your own adventures!