Undoubtedly, many streamers look for the best voice changers to change their voices. Whether you want to disguise your voice or prank your friends, using the voice changer is the best option. All you need is to choose a professional voice changer with premium effects.
Looking for a way to change your voice while live streaming? iMyFone MagicMic is one of the best voice changers for live streaming. It can help change your voice in real-time. Most importantly, this tool is completely free to use unless you want to unlock its more premium features.
Read on to find out the recommended live voice changer to change your voice.
Part 1: Why Do You Need to Change Your Voice?
Indeed, there are many professional streamers and gamers who want to change their voice. The reason could be anything from pranking their audience to staying anonymous. Regardless of the reason, it is important to select the right tool that can help change voice instantly.
Here are some reason why you need to change your voice while live streaming:
1) Be Anonymous
Do you want to stay anonymous while live streaming? Changing your voice is a great way to be anonymous.
2) Create More Funny Effects
Want to create more engaging, funny sound effects? Look no further than the live voice changer app like iMyFone MagicMic. It can make your live streaming more appealing to the audience.
3) Prank Your Friends
With the help of a live stream voice changer, you can prank your friends who are watching your videos.
Also Read
How Can I Change My Voice in Steam
Which is The Best Free Soundboard for Streaming 2022?
Top 6 Voice Changers for Streamlabs OBS [2022 List]
Part 2: Top 3 Voice Changer for Live Streaming and How to Use
Choosing the right voice changer is not very easy. Of course, you will need to consider so many things. In this section, we will show you our top 3 voice changers for live streaming.
iMyFone MagicMic has no alternative when it comes to premium effect voice changers for live streaming. As the best voice changer, it comes up with a library of voice-changing effects. These effects can completely change your voice into something your audience would love to hear.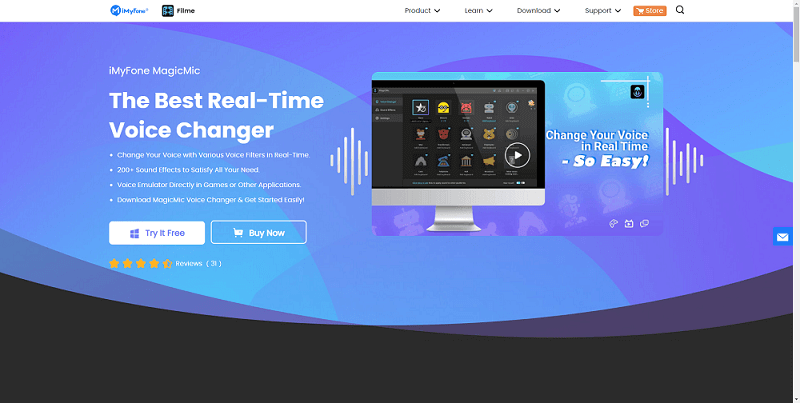 MagicMic contains everything you can expect from a premium voice changer. Some of its voice-changing effects include Animal, Environment, Female, Male, etc. Most importantly, this tool can be used for various programs such as Skype, Discord, Viber, and so on. For this reason, it is the best live voice changer for chromebook.
Pros

Support many platforms like Steam, PUBG, Fortnite, etc.

300+ sound effects.

48+ voice filters.

Several functions like Voice Studio and Voice Memes.

User-friendly interface.

A free trial version and cheap premium plans.
Steps tp Change Voice Using iMyFone MagicMic
Wondering how to change voice live? Here is a detailed guide on changing your voice with iMyFone MagicMic:
Step 1: Launch the Latest Version
To begin with MagicMic, you must install and launch the latest version on your PC. Visit the official website to download the latest version that has all the functions available.
Step 2: Set the Input and Output Device
You need to select your real microphone as the input device. Also, select your microphones as the output device.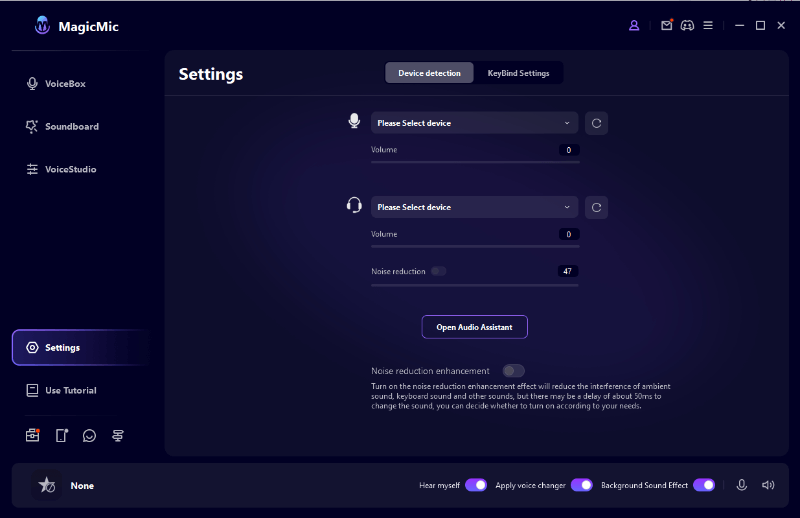 Step 3: Choose Voice Filters
Want to change your voice while live streaming? Make sure to select a voice effect and speak into your microphone to check if it's working.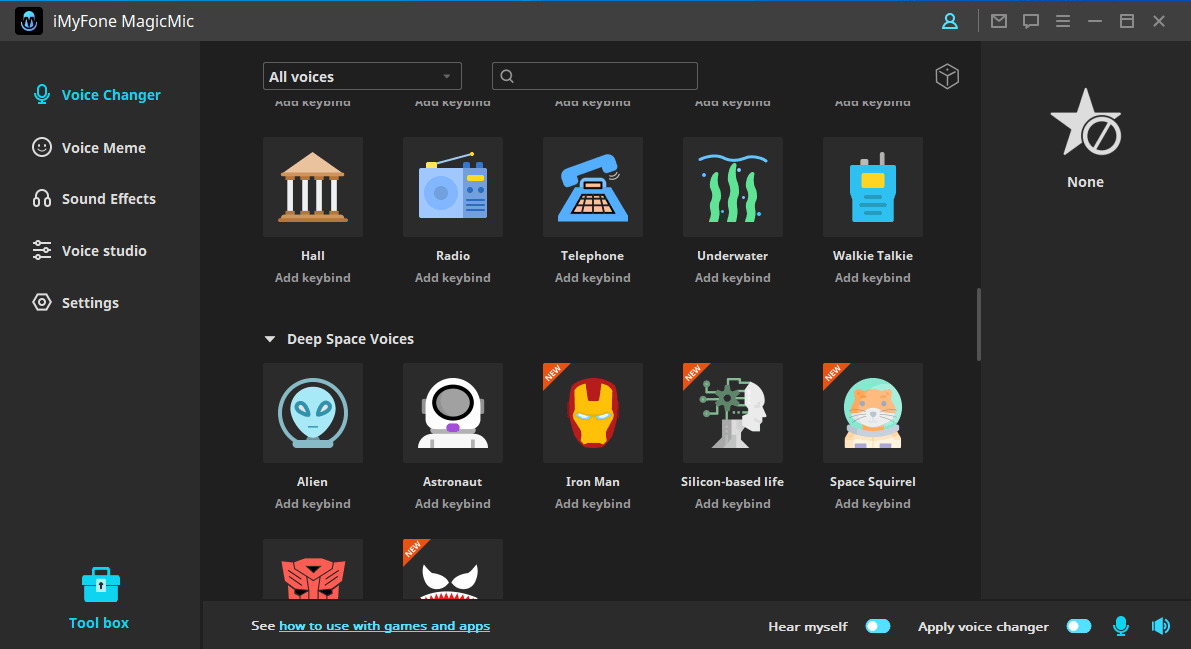 Step 4: Open Program and Use Voice Effects
In the last step, you need to open a program that you want to use with the selected voice effect. Besides, select microphone (WDM) as the input device in the Settings of that program.
Learn it in video!⬇⬇⬇
This is another great voice changer designed for Windows users. Voicemod can change your voice online. Also, it offers support for various online games such as PUBG. If you're looking for a voice changer for streaming and chatting, Voicemod can be your next option. It supports several chatting and streaming programs like Discord, Twitch, Stream Deck, and VRChat.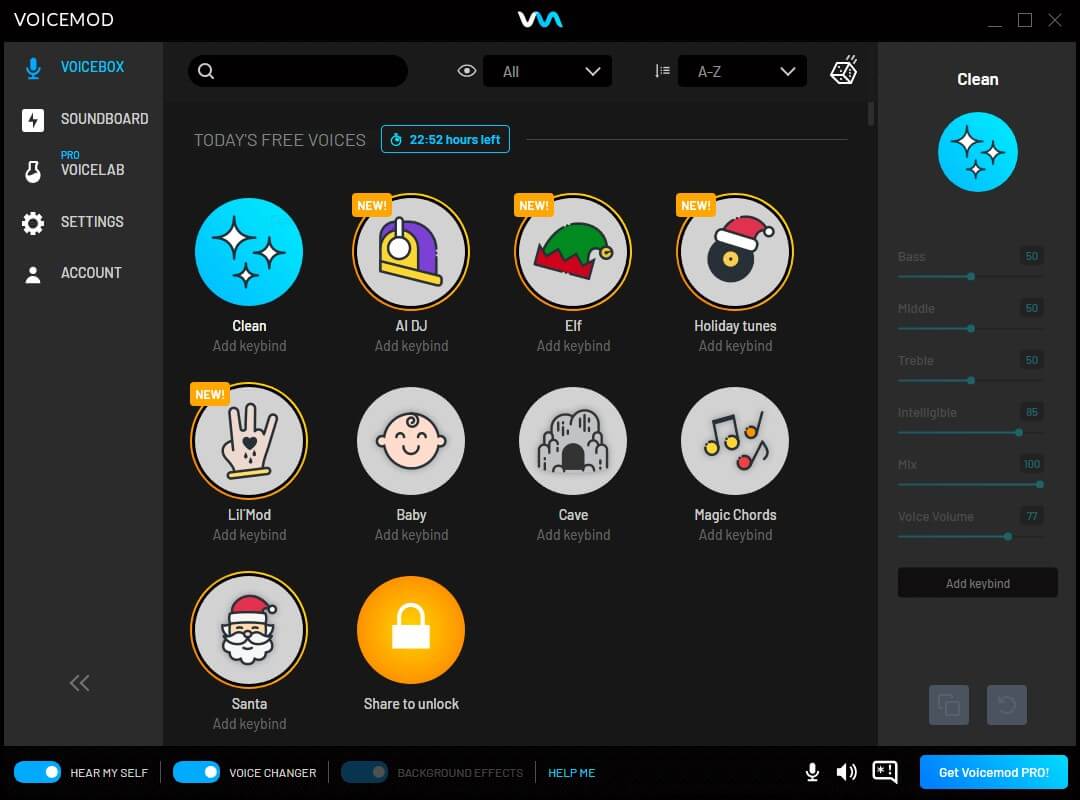 Pros

Awesome collection of voice-changing effects.

Pretty useful features.

Popular voice changer for Windows.
Cons

The free version doesn't allow you to save your favorite sound effects.
Voiceemeter is another popular tool to change your voice. It allows you to modify the pitch of your voice too. It is the most popular voice changer for Discord. Online streamers and gamers use this amazing tool to change their voice. It helps users change their voice through audio mixing.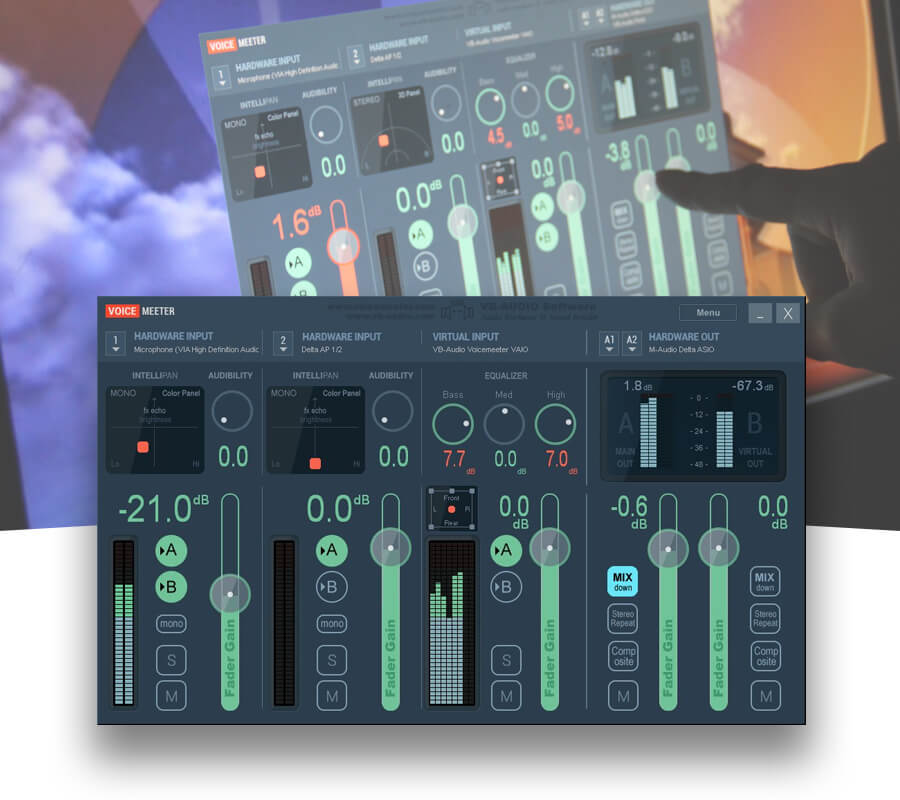 Pros

Perfect voice changer for Discord.

Some useful features.

Easy to record your voice.
Cons

It's more like an audio mixer.

Not for beginners.
Part 3: Let's Explore More About iMyFone MagicMic!
No doubt, iMyFone MagicMic is the best tool for professional streamers. It can make your streaming videos more fun. As a simple voice-changing tool, it allows you to change your voice with just one click. Most importantly, it is a live voice changer that works perfectly with live streaming platforms. In addition, this tool is a perfect choice with exclusive chat features for Zoom, Streamlabs, and Twitch.
Key Features
Here is what makes iMyFone MagicMic the best voice changer for live streaming.
Support Various Platforms
MagicMic can be used on various platforms including PUBG, CrossFire, Fortnite, Discord, Twitch and many more. It is a perfect option for gaming, chatting and live streaming.
300+ Voice Effects
With more than 300 voice effects and 48+ voice filters, it lets you choose one that suits your needs. Some of these effects include robot, Man, Monster, and Minions.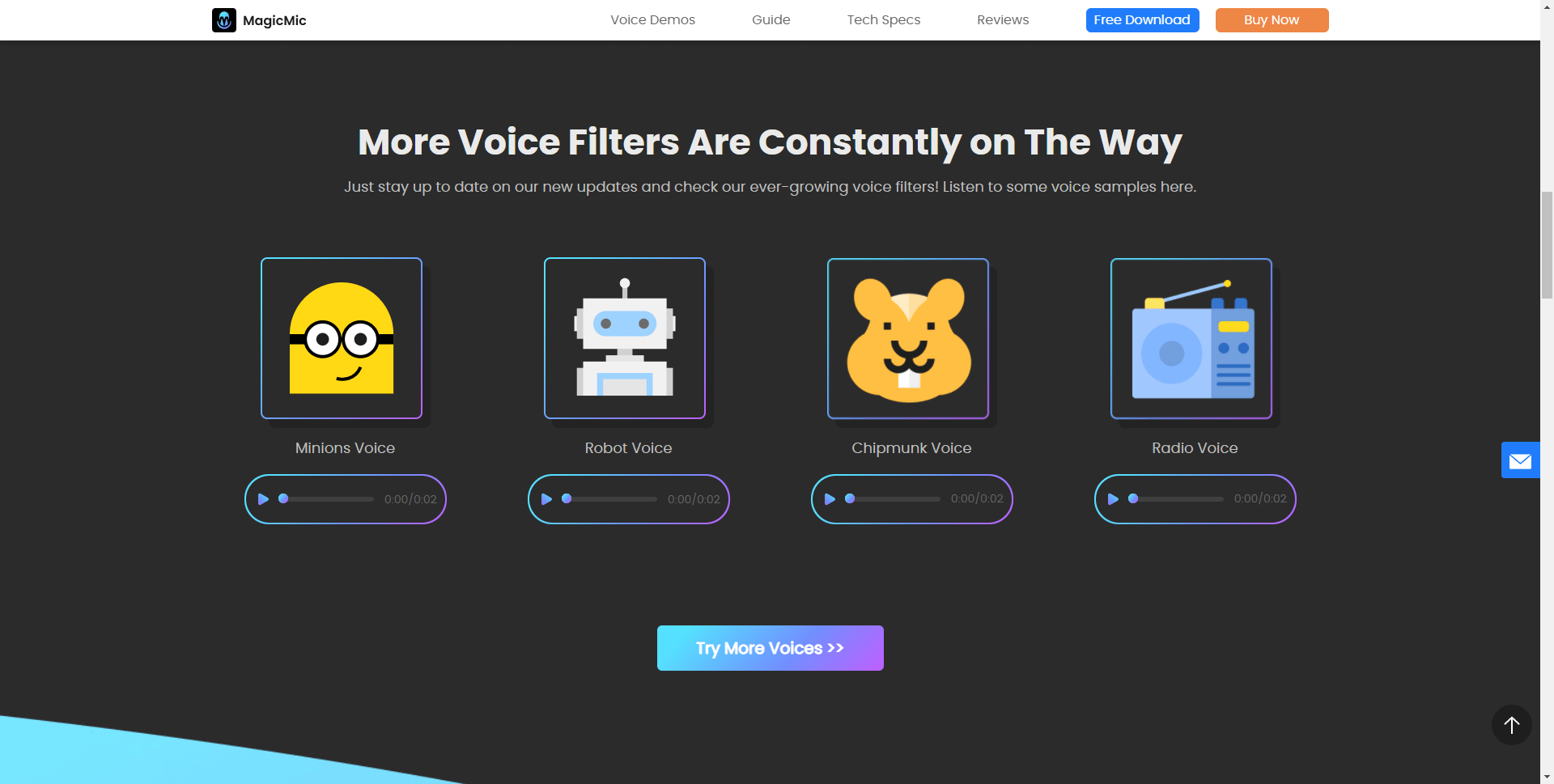 Professional Voice Studio
MagicMic offers a professional Voice Studio to help you create your own magical voice. It is simple to use with an easy interface.
Availability on Mac OS
Are you looking for a live voice changer for Mac? Apart from Win7-11 system, MagicMic is available for the Mac OS now! Don't miss it!
How to use MagicMic in Streamlabs⬇⬇⬇
Conclusion
Many people want to change their voice while live streaming. This is where the best live voice changer comes in handy. iMyFone MagicMic is a real-time voice changer that offers 50+ voice effects and 190+ sound effects. It can change your voice for various platforms such as PUBG, Discord, Twitch, and more.