Are you looking for Captain Jack Sparrow AI voice, the swashbuckling pirate from the beloved Pirates of the Caribbean franchise, for your own creative projects, streams, or gaming adventures? Well, you're in luck!
In this article, we'll reveal how you can effortlessly obtain Jack Sparrow AI voice for text-to-speech, voice transformation, and AI cover song.
So, whether you're an entertainer, content creator, or simply a devoted Jack Sparrow enthusiast, read on to discover how to channel the legendary pirate AI voice for your own endeavors.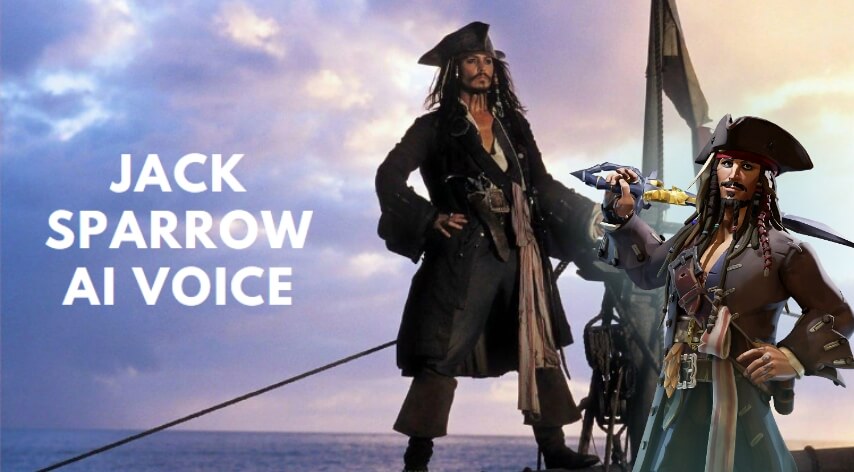 Tips
Listen to Jack Sparrow AI voice generated free using MagicMic!

Part 1: Basic Info about Jack Sparrow
Captain Jack Sparrow, a fictional character, has stolen the hearts of audiences worldwide through his witty escapades in the Pirates of the Caribbean film series.
Created by the talented actor Johnny Depp, Sparrow draws inspiration from the likes of Keith Richards, Bugs Bunny, and Pepé Le Pew. He's known for his cunning ways, preferring negotiation over brute force, and often fleeing danger when it arises.
His quest for the Black Pearl, encounters with Davy Jones, and pursuit of the Fountain of Youth have become legendary tales in their own right. The character even found a place in Disney theme park attractions and spin-off novels.
Part 2: Who Voices Jack Sparrow in Sea of Thieves
If you've ever ventured into the world of Sea of Thieves and encountered Captain Jack Sparrow, you might be wondering who provides the iconic voice.
Jared Butler, an American voice actor celebrated for his uncanny resemblance to Johnny Depp's voice. He has lent his vocal talents to portray Jack Sparrow in various Pirates of the Caribbean media, from video games like Disney Infinity to Sea of Thieves: A Pirate's Life. Butler's unique ability to capture Sparrow's essence makes him the definitive audio double for the character.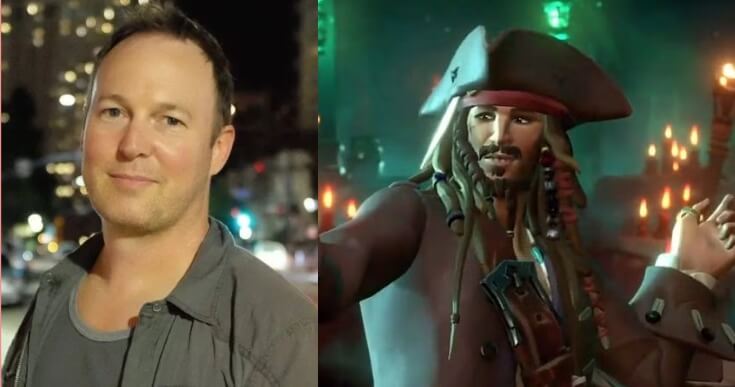 Part 3: Free Get Jack Sparrow AI Voice for Text to Speech and Voice Change
1. MagicMic - Jack Sparrow AI Voice Changer
MagicMic is your gateway to generating a lifelike Jack Sparrow AI voice for real-time interactions, streaming, and gaming. Compatible with both Mac and Windows, this versatile tool offers an extensive library of voices, including iconic characters from famous games and more.
Apart from the feature enabling you to clone any voices as you want, it provides you with 225+ AI voice filters, 600+ voice effects and 200+ voice memes for you to transform your voice into various personas or fresh up your content creation, gaming and streaming process.
Moreover, it can improve your online gaming, streaming, and communication on platforms like Discord, Zoom, and Twitch with MagicMic's captivating features.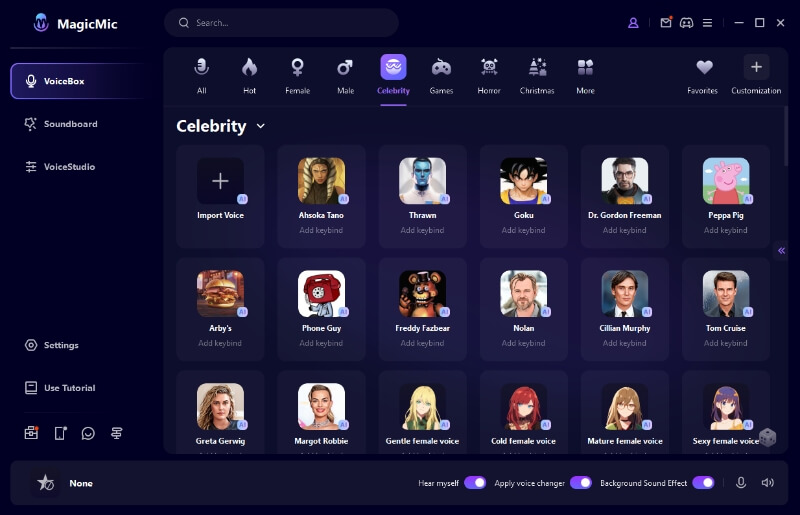 Key Features:
Access 225+ AI voices for real-time chats and gaming, including Captain Jack Sparrow AI voice.

Enhance your creative content with 600+ voice effects and 200+ voice memes.

Easily capture and improve the quality of audio files.

Enables to clone and create any voices as you wish only by uploading an audio file featuring the voice you want.

Personalize your voice with adjustable settings.

Effortlessly integrate with popular platforms such as Discord, Fortnite, Valorant, Zoom, Twitch, and more.
How Generate Jack Sparrow AI Voice in MagicMic:
Step 1: Download and Launch this Application
Step 2: Configuration
Enable "Apply Voice Changer" for immediate voice change, and activate "Hear myself"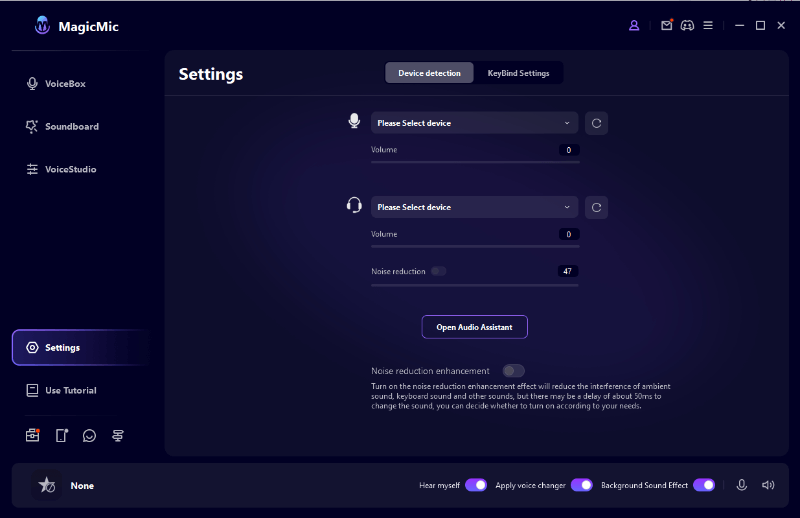 Step 3: Audio Device Selection
Opt for the Voice Changer Virtual Audio Device as your app's input.
Step 4: Get/Generate Voices or Effects
Get Captain Jack Sparrow voice or any other desired voice, set up keybinds for smooth effect transitions, and create his iconic voice by uploading an audio file featuring his voice.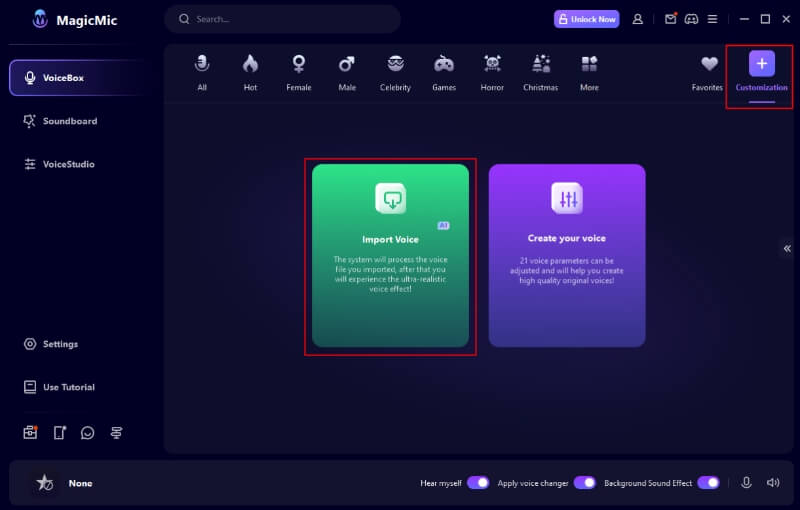 2. VoxBox - Jack Sparrow Text to Speech Voice Generator
VoxBox takes Jack Sparrow text to speech conversion to the next level by generating Jack Sparrow voice and much more. With VoxBox, you can convert text into Jack Sparrow's voice and explore over 2000 free character voices in 77+ languages.
Moreover, you can gain easy access to 3200+ voices to make text to speech voiceovers, including those of celebrities, singers, fictional characters, and more.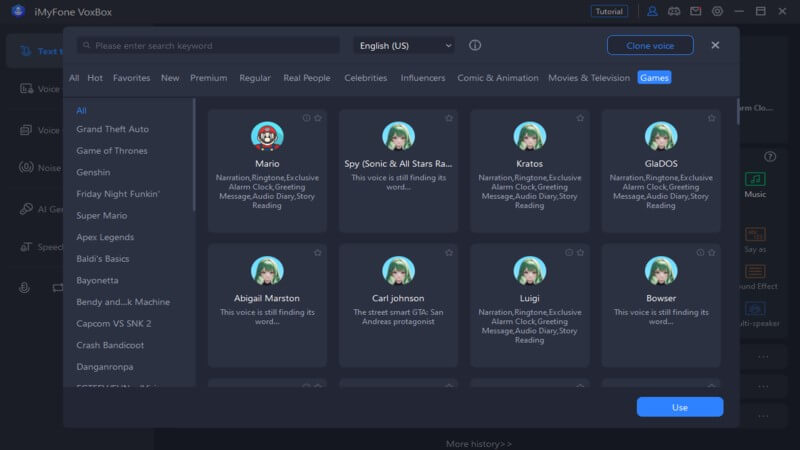 Key Features:
Get 2000+ free character to use Jack Sparrow AI voice for text-to-speech conversion.

Attain top-notch voice cloning capabilities

Choose from a diverse array of 3200+ voices available in 77+ languages.

Text-to-speech, speech-to-text, recording, editing, and audio conversion, all in one place.

Preserve your voiceovers in multiple formats like MP3, WAV, Ogg, etc.

Best for audiobooks, podcasts, content production, and more.
Part 4: Go Viral: How to Make Jack Sparrow AI Cover Song
MusicAI – Jack Sparrow AI Cover Song Generator
For popular Jack Sparrow AI cover songs on platforms like YouTube and TikTok, check out MusicAI.
This cutting-edge platform combines AI and music composition, allowing users to create AI-generated covers inspired by various voice models. Moreover, MusicAI streamlines music projects with text-to-music conversion and vocal isolation, powered by a variety of AI models.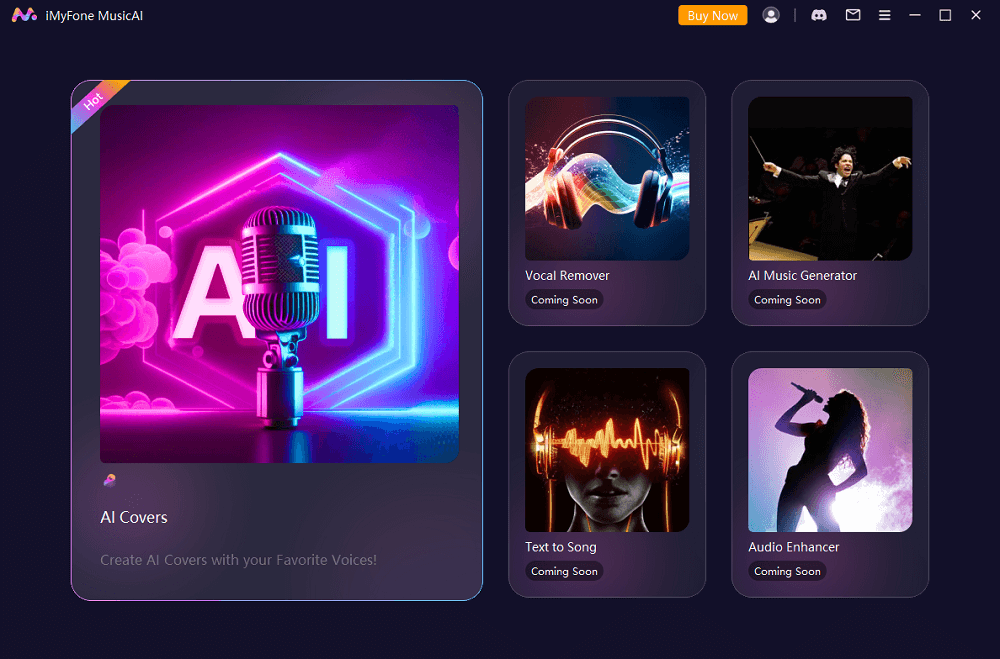 Key Features:
Integrate celebrity or fictional characters voices into your cover songs using AI models.

Easily achieve precise separation of vocals, music, and instruments.

Enhance audio quality effortlessly for superior results.

Export AI covers in multiple formats, including WAV, MP3, and OGG.

Will support text to music with single click.
Part 5: FAQs About Jack Sparrow AI Voice 2023
1. What is Jack Sparrow AI Voice?
Jack Sparrow AI Voice refers to an artificial intelligence-generated voice that replicates the distinctive voice of Captain Jack Sparrow, the iconic pirate from the Pirates of the Caribbean franchise.
2. How can I use Jack Sparrow AI Voice?
You can use Jack Sparrow AI Voice by utilizing voice cloning software or applications that offer this specific voice as an option, like MagicMic. These tools allow you to transform your voice or text into the voice of Jack Sparrow.
3. How can I make Jack Sparrow text to speech voiceovers?
You can effortlessly gain that using Jack Sparrow text to speech voice generator - VoxBox, and all you need to do is to generate his iconic voice, enter your text, and click "convert" to get the realistic voiceovers, freshing up your content creation.
4. How to talk like Jack Sparrow?
You can make yourself sound like Jack Sparrow using the best Jack Sparrow AI voice changer - MagicMic, with which you get easily transform your voice into his with single click.
Conclusion
In conclusion, Captain Jack Sparrow's legendary persona and distinctive voice have left an indelible mark on popular culture.
With MagicMic, VoxBox, and MusicAI you can easily get Jack Sparrow AI voice for real-time voice change, text to speech and AI cover song generation, best option for adding a charming touch to your digital content.
So, set sail on your own adventure and experience the power of Jack Sparrow AI voice today.