Skyrim, the immensely popular video game, has captured the hearts of millions worldwide. Its immersive open world, rich lore, and engaging gameplay have contributed to its phenomenal success. Now, imagine taking that experience to the next level with Skyrim AI Voice.
With Skyrim voice changer technology, you can transform your voice into the iconic Skyrim AI voice, adding an extra layer of excitement to your gaming sessions or even engaging in real-time voice modulation during in-game chats. Discover the incredible possibilities of Skyrim AI Voice and elevate your gaming experience like never before.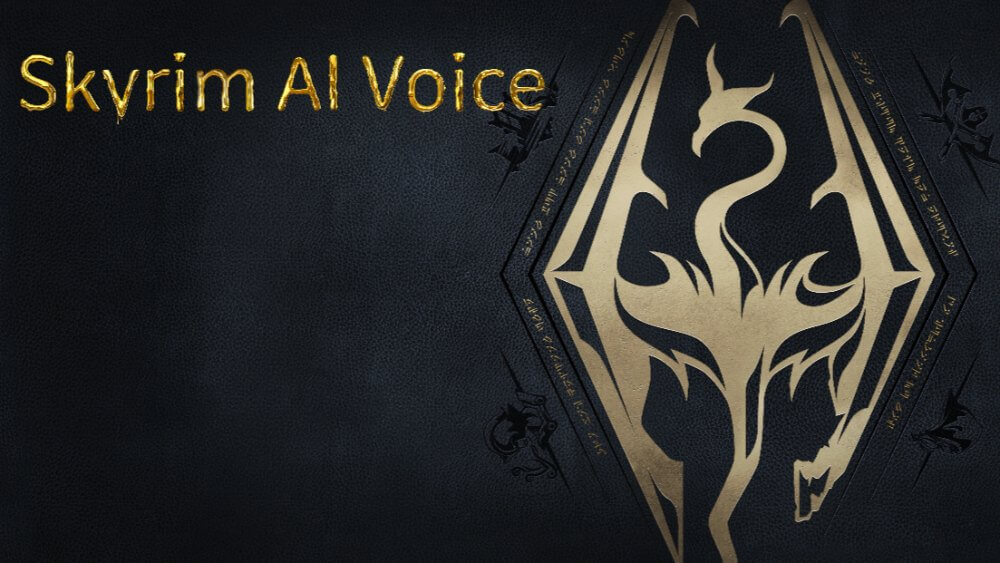 Part 1: What is Skyrim?
Skyrim is a critically acclaimed and wildly popular open-world fantasy role-playing video game developed by Bethesda Game Studios. Released in 2011, it offers players a vast and immersive world to explore, filled with epic quests, diverse characters, and breathtaking landscapes.
Set in the fictional province of Skyrim, players can customize their character, engage in combat, complete quests, and uncover the rich lore of the game's universe. With its captivating gameplay and immense scope, Skyrim has become a beloved title that has garnered a massive and dedicated fanbase.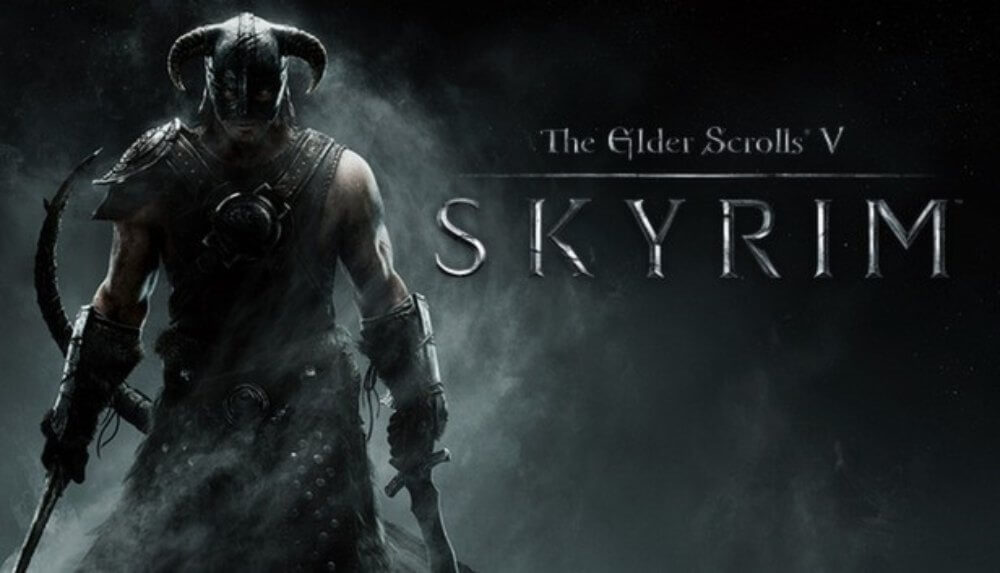 Part 2: How Many Voice Actors in Skyrim?
Skyrim has over 70 voice actors, including renowned film and TV actors. While some characters have distinct voices, most NPCs fall into 50+ "voice types" with shared generic lines like greetings, resulting in dialogue reuse.
Here are the main Skyrim voice actors:
Serana Skyrim voice actor
Laura Bailey is the voice of Serana in The Elder Scrolls V: Skyrim.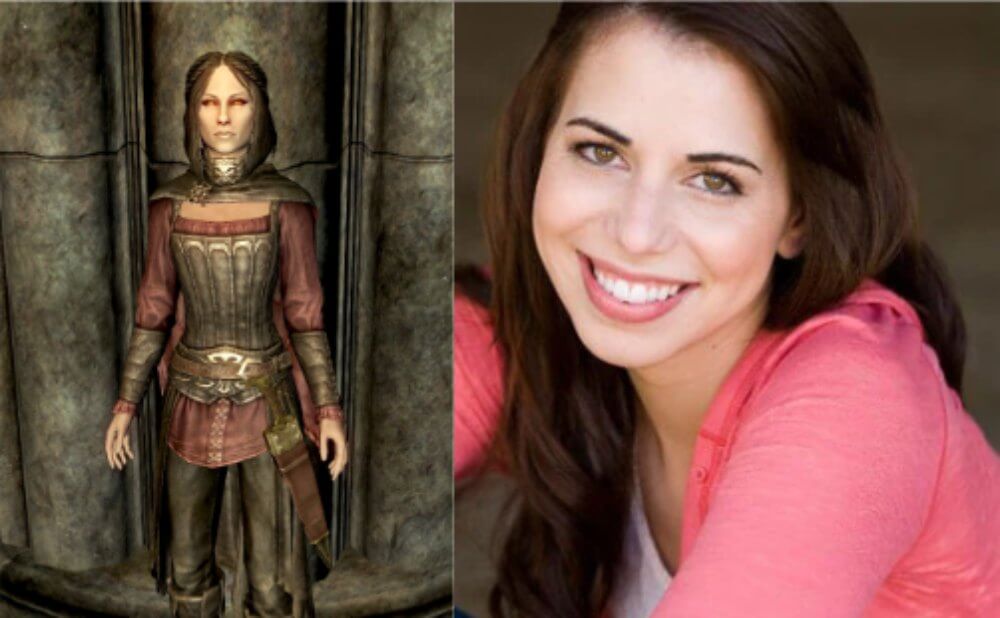 Skyrim Cicero voice actor
Andy Morris provides the voice for Cicero in Skyrim, while Hiroshi Iwasaki is the Japanese voice actor for the character.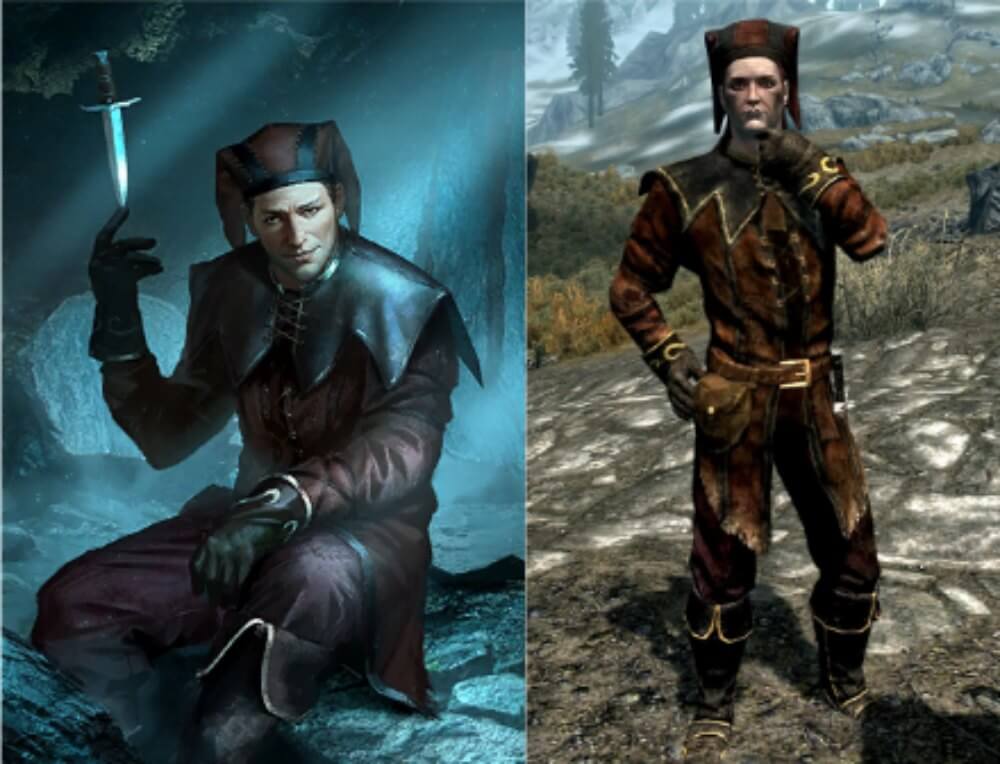 Lydia voice actor Skyrim
Colleen Delany is the voice of Lydia in The Elder Scrolls V: Skyrim.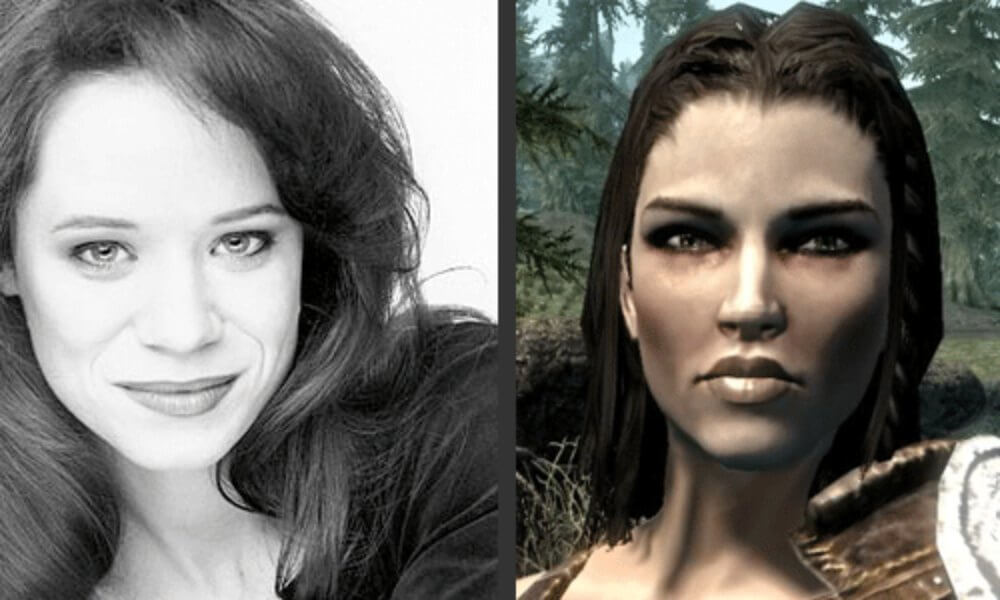 Part 3: How to Get Skyrim AI Voice with Voice Changer
MagicMic is a real-time AI voice changer application that allows users to modify their voice for various purposes. It includes different voice effects such as robot, female, and male. It can be used for gaming, streaming, and chatting. As for Skyrim, some users use MagicMic to change their voice to match a specific character in the game.
Key features of MagicMic
Skyrim AI voice generator
With over 225 voice effects, 600 voice filters, and 200 voice memes

It provides a Skyrim AI voice, including the characters like Serana, Cicero, Lydia, Ulfric Stormcloak, General Tullius, Delphine,Sheogorath and more.

Except Skyrim, it also provides other games' AI voice like Elden Ring, Apex Legends, Among Us, League of Legends and others.

Dynamic voice transformation capabilities enable real-time voice modulation for voice calls, video chats, and live streams.

Seamlessly integrates with popular platforms like Discord, Skype, Twitch, and more, offering compatibility across various communication and streaming channels.

Effortlessly play diverse sound effects and audio clips during calls and streams with the integrated soundboard feature.

Customize and save personal voice presets and sound effects to enhance your experience within the software.

The user-friendly interface ensures effortless usage for both beginners and advanced users alike.
Pros:

High-quality sound with top-notch audio processing technology.

User-friendly interface for beginners and advanced users.

Real-time voice changing in calls and streams.

Regular updates with new voice and sound presets.

Soundboard for diverse sound effects and audio clips.
Cons:

It's a new product in the market.
How to Get Skyrim AI Voice?
Step 1: Download and Launch
Download and install MagicMic, then open the application and sign in for a seamless experience.
Step 2: Configure Input and Program Settings
Modify settings to enable real-time voice changing: select primary microphone, enable "Apply Voice Changer," and activate "Hear Myself."
Step 3: Select the MagicMic Virtual Audio Device
Set Voice Changer Virtual Audio Device as input for other applications.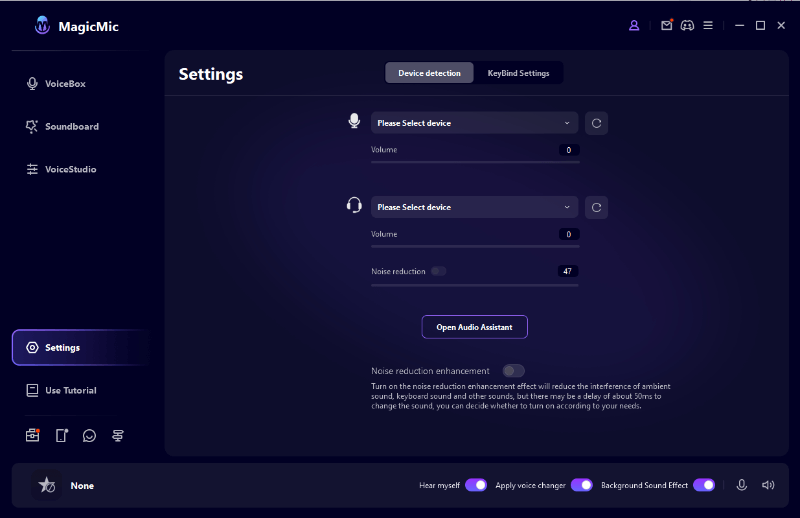 Step 4: Choose Voice and Sound Effects
Explore a wide range of diverse voice effects and assign them to convenient keybinds.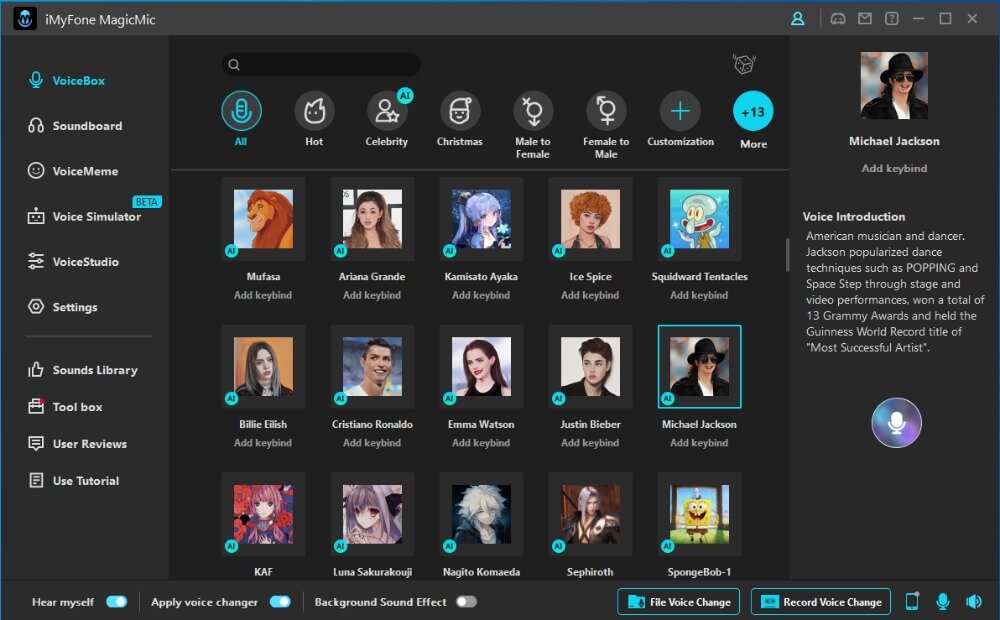 Step 5: Create Your Own AI Voice
Unleash your creativity by uploading audio clips to create personalized voice effects. Experience endless possibilities with MagicMic!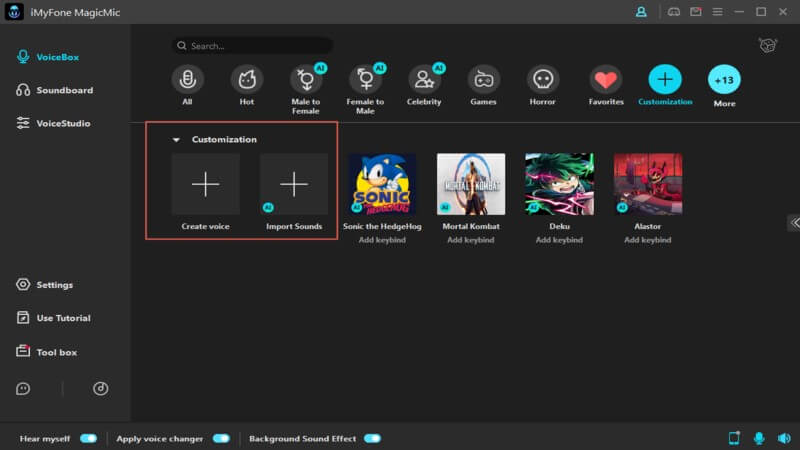 Video Guide About MagicMic Skyrim AI Voice Generator
Part 4: FAQs about Skyrim AI Voice
1. How to cure a vampire in Skyrim?
Whitney Houston had a powerful and versatile voice with a vocal range that spanned three octaves. Her voice had the ability to convey deep emotions and soulfulness across different music genres such as pop, gospel, and R&B. She also had perfect pitch, impeccable technical skills, and could sing effortlessly. These qualities have cemented her legacy as one of the greatest singers of all time.
2. What is the best light armor in Skyrim?
The best light armor sets in Skyrim include Dragonscale, Glass, and Stalhrim armor. Each has its unique strengths, with Dragonscale boasting the highest armor rating, and Glass having the best weight-to-protection ratio. Stalhrim armor is resilient to frost damage
3. When did Skyrim come out?
The Elder Scrolls V: Skyrim was released on November 11, 2011
4. Where to buy a house Skyrim?
There are several places to buy a house in Skyrim, including Whiterun, Riften, Windhelm, Markarth, and Solitude. Each house costs varying amounts of gold and requires completing certain quests or tasks.
5.What is Skyrim AI Voice?
Skyrim AI Voice refers to the integration of AI voice technology into the game, allowing players to enhance the voice acting or even modify their own voices in real-time.
Final words
In conclusion, Skyrim has garnered immense popularity due to its captivating gameplay, expansive world, and rich lore. Players are drawn to the freedom it offers, allowing them to shape their own adventures. The voice acting in Skyrim has played a crucial role in bringing the game's characters to life, immersing players in its world.
With the introduction of Skyrim AI Voice Changer, such as MagicMic, the gaming experience reaches new heights. Real-time voice modulation during conversations and live streams adds an extra layer of excitement and personalization. MagicMic empowers players with a vast array of voice effects, filters, and soundboards, enabling them to create unique audio experiences.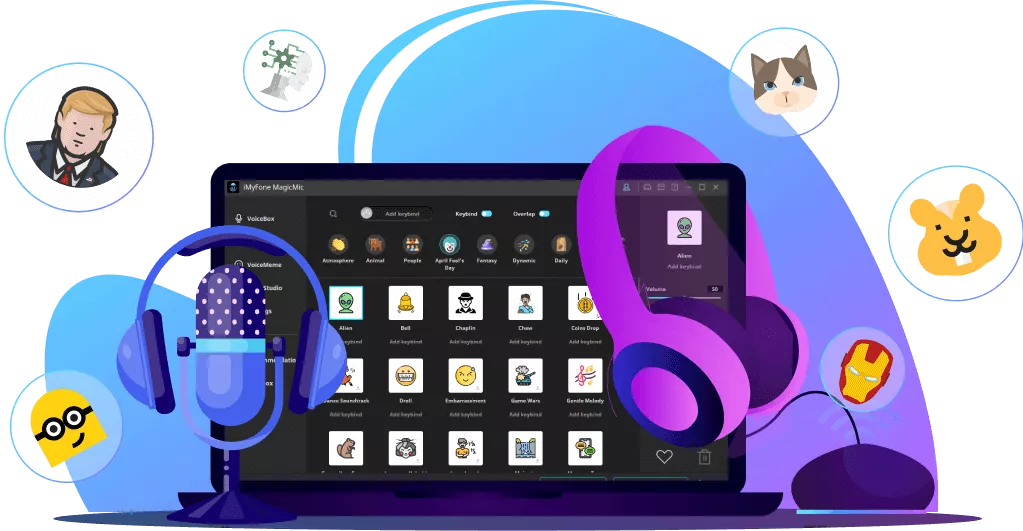 225+ Voice effects for one-click voice changing in real-time.
Huge library with 600+ Voice Effects and 200+ Voice Memes.
Sound emulator in games, live, chatting, online classes, and more.
Voice recording and audio voice changing is supported.
Voice studio lets you create any voice you like.