Welcome to the world of voice-changing! If you're seeking to add some personality and fun to your audio recordings, video chats, or phone calls, we have just the thing for you. MagicMic Miss Piggy voice changer tool can transform your voice into the iconic and unforgettable tone of Miss Piggy's AI voice from the Muppets. With this tool, you can create entertaining content, prank your friends, or simply enjoy a good laugh with just a few clicks. Let's explore how you can effortlessly sound like Miss Piggy's voice using the MagicMic voice changer.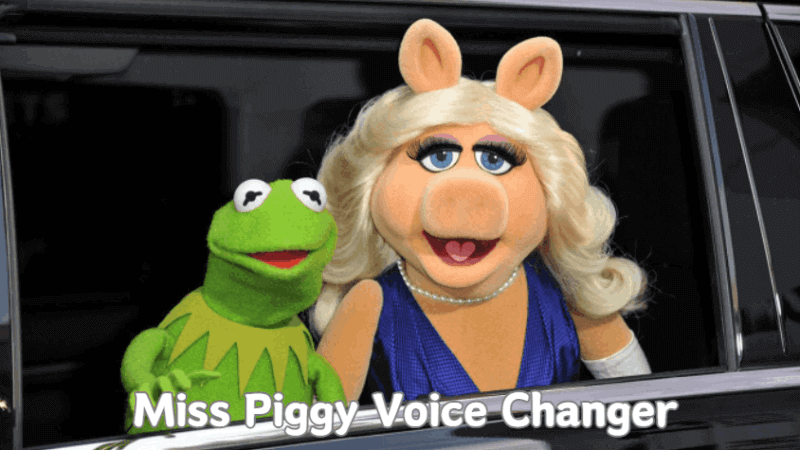 Part 1: Best Voice Changer with Miss Piggy Voice Simulation
If you're looking to add some fun and humor to your conversations, you'll want to check out the best voice changer with Miss Piggy voice simulation. In this article, we'll introduce you to this entertaining tool that can modify your voice to sound like the beloved Muppet character. So hold on and read on to discover how the Miss Piggy voice changer can bring a smile to your face and liven up your interactions with MagicMic Voice Changer for Piggy Voice Simulator.
Using the MagicMic voice changer software, you can modify your voice so that it sounds like a miss piggy or another animal. It is intended to be used with the well-known voice-modification feature Piggy voice simulator. With MagicMic, you can alter the pitch, tone, and other aspects of your piggy voice to produce a creative and entertaining vocal effect. You can download and install the software on your computer or mobile device, and it is simple to use.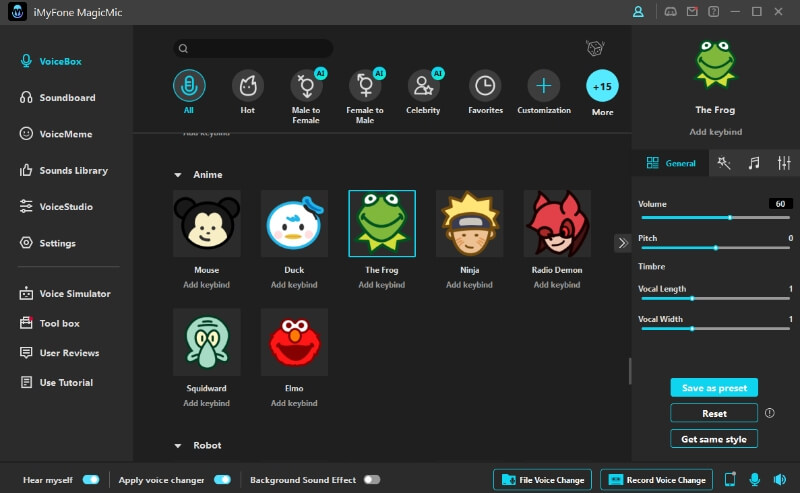 Operating Software (OS):
MagicMic voice changer software is a real-time AI voice-changing program that can be used on Windows operating systems, including Windows 7, 8,10, and 11. MagicMic voice changing software even supports various operating software like MacOS, IOS, and Android.
Check Out: MagicMic Technical Specification
Some of the MagicMic's amazing feature includes:
250+ voice effects, 800+ soundboards.

Real-time AI voice-changing effects

Customizable sound settings

Background noise reduction

Simple user interface

Compatibility with different apps like Discord, Skype, or Zoom.
Function:
During voice calls, recordings, or streaming, users of MagicMic voice changer can instantly modify their voice. Various voice effects, such as pitch shifting, robotic, male or female, baby, and others are among its features. Additionally, it enables users to add background noise, add voice effects, and apply voice effects to audio files that have already been recorded. The software can be used with any microphone and is compatible with a wide range of voice communication software.
Watch Video Guide About Miss Piggy Voice Generator
How To Generate a Similar voice as Miss Piggy on MagicMic
To generate a similar voice as Miss Piggy on MagicMic voice changing software, you can follow these steps:
Step 1:
Download and install the MagicMic voice changer software on your device.
Step 2:
Open the software and select "Female" as the gender and "Piggy" as the character you want to sound like.
Step 3:
Adjust the pitch, and other settings to your liking using the sliders provided in the software.
Step 4:
Start speaking into the microphone and the software will modify your voice in real time to sound like Miss Piggy.
Step 5:
Custom Miss Piggy AI Voice: Download an audio clip featuring Miss Piggy, select the "Customization" option, upload the clip, and let AI technology do the rest. You'll be able to use Miss Piggy's AI voice in real-time.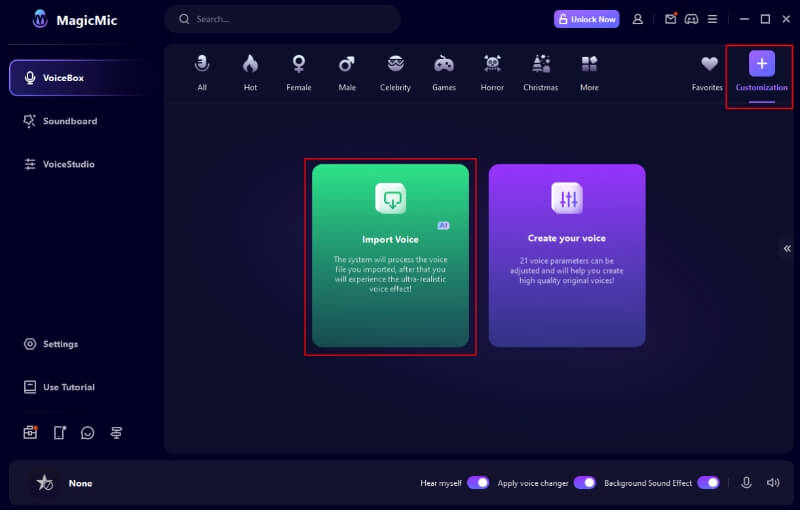 User Review Screenshot: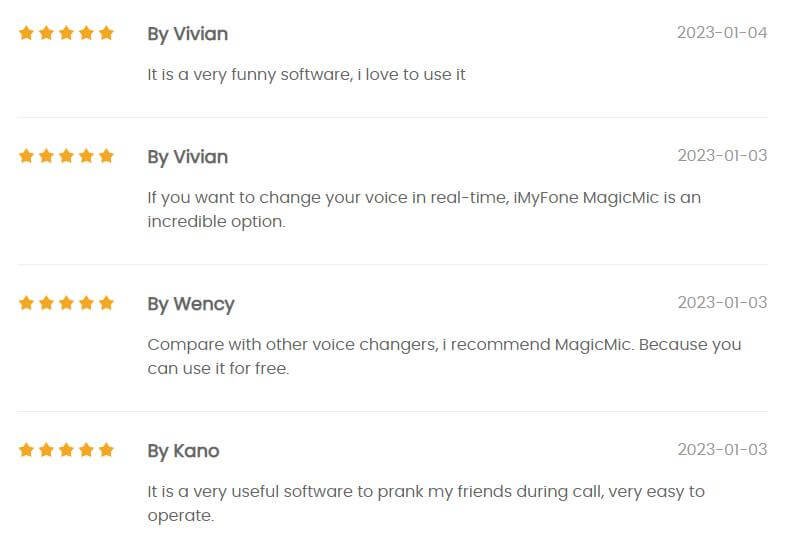 Part 2: Who is Miss Piggy Voice Actor?
The director of the movie Frank Oz is well known for creating and giving voice to Miss Piggy as well as for Cookie Monster, Fozzie Bear, and Bert. He was still in high school when Jim Henson first came across him in 1963, and Oz went on to play a significant role in the Muppets' creative process.
The Muppets Take Manhattan is just one of the Sesame Workshop movies he has featured. Oz has performed in numerous episodes of Sesame Street and The Muppet Show in addition to acting as a puppeteer in numerous films, videos, and TV specials. In addition, he is well known for his role as the Jedi master Yoda in the Star Wars series.
Introduce miss piggy
From the "Muppets" series created by Jim Henson, Miss Piggy is a well-liked character. She is a glamorous, and confident pig with a flair for the dramatic who frequently plays the part of a leading lady or diva.
Miss Piggy gained recognition for her prominent part in Jim Henson's The Muppet Show and has since been famous for her irritable and demanding diva persona. Miss Piggy is known for her frequent use of French expressions, and proficiency in karate chops since her first appearance in 1976.
Kermit and Miss Piggy: Character features & Voice actor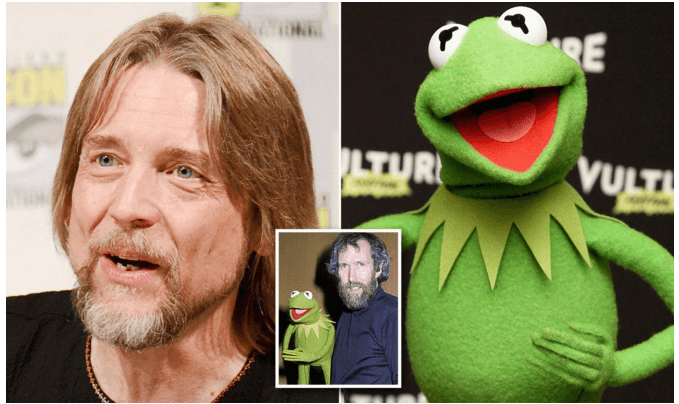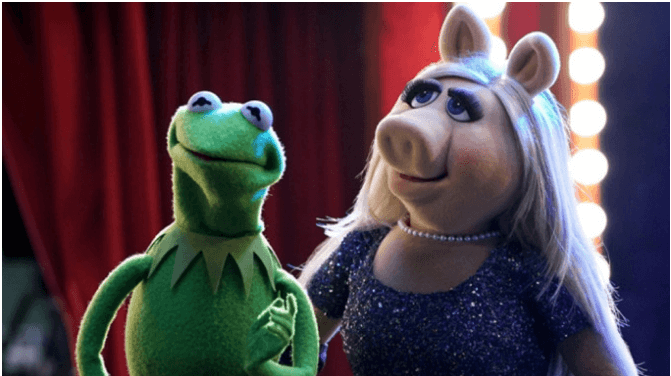 Jim Henson created the well-known Muppet characters Kermit the Frog and Miss Piggy. The lead Muppet and host of The Muppet Show, Kermit is a cheerful and upbeat green frog with a distinctive voice. Over the years, many actors have voiced him, including Henson and Steve Whitmire.
Miss Piggy, on the other hand, is a diva pig who loves the limelight and has a strong personality.
Part 3: Funny Ideas with Miss Piggy Voice for Online Entertainment
1. For Live Streaming, Like Twitch
Here are some suggestions for the Miss Piggy voice for online entertainment on live streaminglike Twitch:
1. "Kermie, can you believe I'm on Twitch? I always knew I was a trendsetter. Now, where's my diamond-encrusted mouse?"
2. "Kermit, do you think I should start a cooking channel? I make the most divine bacon-wrapped scallops. Of course, I don't eat them myself. I only cook for the pleasure of others."
3. "They say laughter is the best medicine, but I prefer a good spa day. I mean, have you seen my hooves? They need constant pampering!"
2. For Gaming Voice Chat, Like Valorant and Call of Duty
Here are some suggestions for the Miss Piggy voice for online entertainment on gaming chats like Valorant or Call of Duty:
1. "Hey there, kiddo! Are you old enough to be playing this game, or should you be doing your homework or taking a nap?"
2. "Ooh, you sound just like a little angel! Are you sure you're not secretly a Disney princess in disguise?"
3. "Darling, if you keep playing this game so aggressively, you're going to give me more wrinkles than I already have!"
3. For Online Datings, Like omegle
Here are some suggestions for the Miss Piggy voice for online entertainment on dating websites like Omegle:
1. "Hiya, handsome! I may not be a bacon cheeseburger, but I still think you're tasty!"
2. "Well, well, well, what do we have here? You remind me of a parking ticket - you have 'fine' written all over you!"
3. Do a Miss Piggy impression and pretend to be a dating expert, giving humorous advice to anyone who will listen.
4. For An Online Class
Here are some suggestions for the Miss Piggy voice for entertainment during an online class as a teacher:
1. "Well, hello students! It's time to get our learnin' on. And remember, if anyone tries to steal my spotlight, I'll karate chop 'em faster than you can say 'Kermit'."
2. "Listen up, students! Today's lesson is all about taking risks. Like when I decided to pursue a career in showbiz instead of settling down on a farm with Kermit. Sorry, Kermie! But hey, look at me now!"Or as a student:
3. "Attention class, we have a special guest today! Me. I'm the special guest."
4. "If you want to succeed in this class, just remember one thing: always listen to your inner piggy!"
5. "What do you mean there's a test? Oh, I thought this was just a chance for me to show off my amazing brain. Oops!"
Conclusion
MagicMic is an excellent voice changer that provides a variety of voice options, including the well-known Miss Piggy AI voice. It is the perfect option for anyone looking to add a distinctive touch to their vocal performance, whether it is for entertainment or professional use due to its cutting-edge technology and user-friendly interface. Users of MagicMic can change the sound of their voice to fit various characters or distort it for amusing or artistic purposes. Overall, MagicMic is a great option for people looking for a high-quality voice changer with fun options like the Miss Piggy voice.