Discord is literally ruling the live streaming industry these days, and that too, for all the good reasons. But, the thing that makes it a little complicated is picking the right kind of voice changer for Discord because voice changers can totally transform the tone of your streaming.
Software like MagicMic, Voice Meeter and Voicemod are designed for using professionally on Discord and other live streaming apps. Such Discord voice changers help with changing voice to male or female and make your streaming interesting, so you can totally count on them. We are here with real reviews of the best voice changer Discord, so keep reading.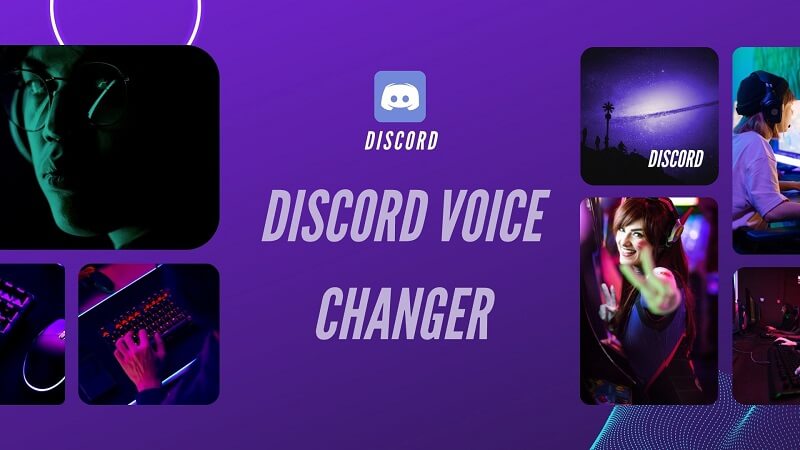 Part 1: Best 5 Discord Voice Changers for PC
Though picking just 5 from a whole lot of voice changers is a lot harder than it sounds, we still are here with the finest voice changers you can find for PC with real reviews.
1) iMyFone MagicMic
iMyFone MagicMic is a voice changer to use with Discord that offers more than 200 voice effects. The software also comes with different background filters to integrate in live streams on Discord, and its voice studio feature leaves all the other voice changers behind.
You can customise your voice just the way you want with the voice studio or add weird aliens or add alien voice effects to goof around, MagicMic is perfect for you. It also allows you to import sound effects by downloading them directly from different sites.Also, you can also integrate MagicMic into your live streaming with just one click and use the voice effects in real-time on Discord.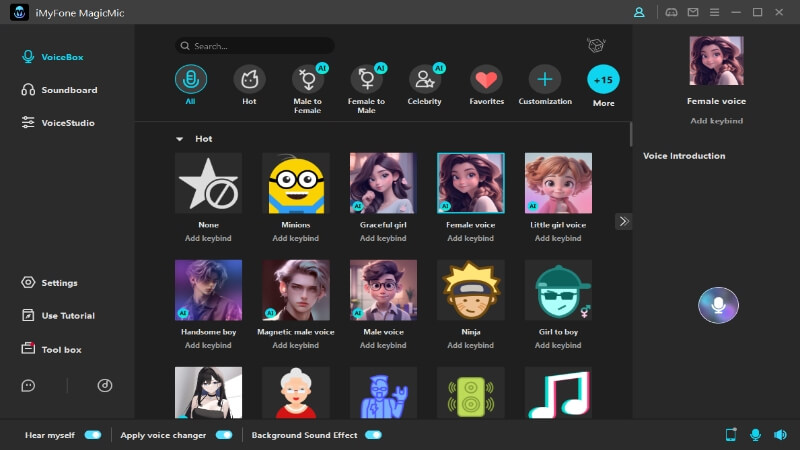 Operating System:
Windows and Mac
User Rate: 4.5
Users find MagicMic very easy and intuitive to use. Also, most people love the interface of this software, and it has 4.5 out of 5 stars in ratings.
Price:
Quarterly: $9.95
Yearly: $19.95
Lifetime: $39.95
2) VoiceMeeter
Voice Meeter is software that helps you change your own voice in real-time by changing its pitch, base and a lot more. You can consider it a complete voice studio right at your fingertips, and the best thing is that it is compatible with Discord.
Voice Meeter is not as advanced, and for people who use this app for the first time, it could be hard to navigate through, but if you want high-quality voice changing, it is worth the effort for sure. This software can help you figure out how to change your voice on discord without any hassle.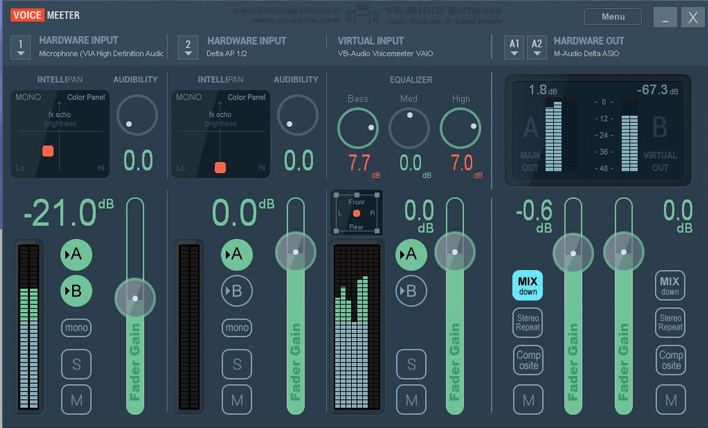 Operating System::
Windows only
User Rate: 4.0
Voice Meeter also has 4.5 out of 5 ratings, and most people consider it a reliable software for professional voice changing, but it still needs a lot of work when it comes to making the software user-friendly.
Price
Free with in-app purchases
3) AV Voice Changer
AV Voice Changer is also a voice changer Discord plugin that is highly compatible with Discord. You get options of equalizer, recorder and comparator while you use this software, and it is compatible with Windows too. The software is fast and does not make your computer lag either. It records your audio with many sound effects, and all of them are of really high quality.
Using this app on Discord would be perfect because it will not disrupt your streaming. The thing that puts most people off is the interface of this software which certainly is archaic. Also, the layout and design of the site is very complicated, which often confuses the users.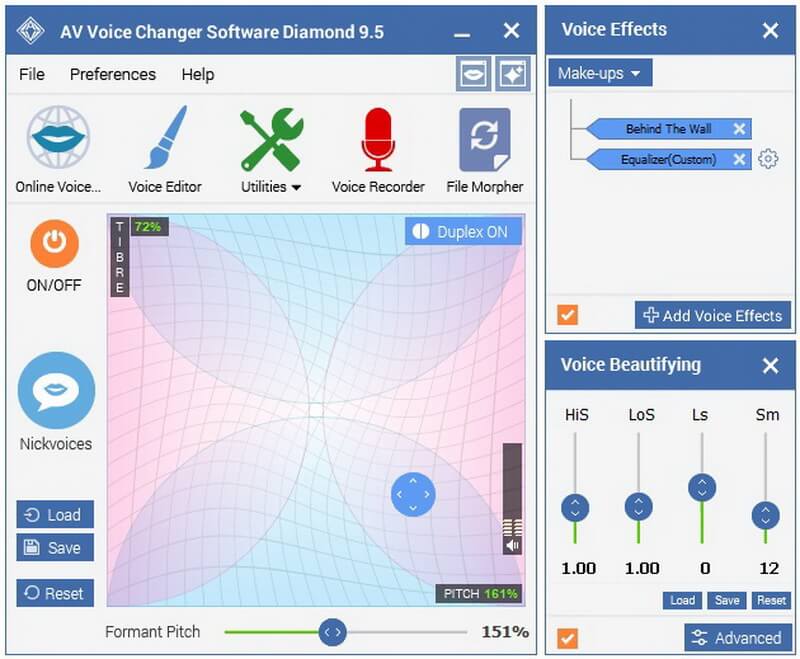 Operating System:
Windows only
User Rate: 4.1
AV voice changer got 4 out of 5 stars because it works perfectly with other apps. Its interface might be a problem, but other than that, users appreciate the high-quality sound effects and multiple options.
Price:
59.97
4) Voicemod
Voicemod is a very professional Discord voice changer that uses the most advanced technology to give you real-time gaming and streaming experience. It is compatible with different apps and games and is really easy to use too.
You can create your voice avatars for games in the metaverse and use this software for creating content on any platform. It also comes with a soundboard where you can make custom sounds. However, the number of sound effects in Voicemod is very low, which might put many people off when doing Discord voice change.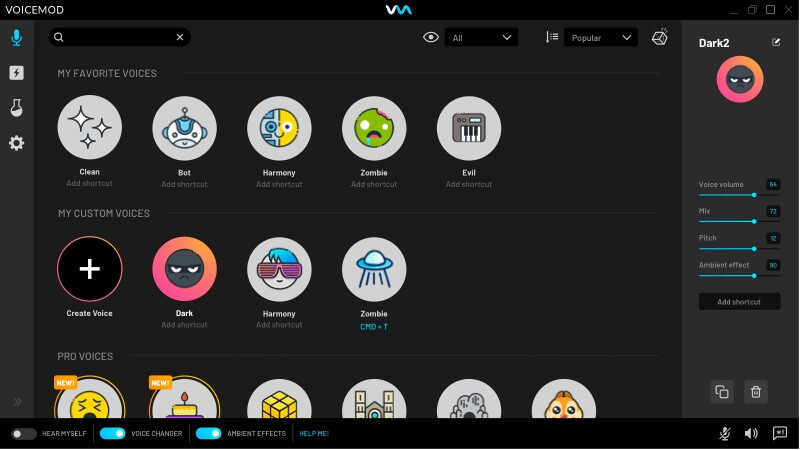 Operating System:
Windows only
User Rate: 4.2
Voicemod has 3 out of 5 stars in most reviews because it lags a lot at times. Also, according to users, the software is expensive. But, professional gamers love this software because it gives them pretty good odds.
Price:
Monthly: $4
Yearly: $10
Lifetime: $20
5) MorphVox Pro
MorphVox is also software that would be perfectly compatible with Discord live streams. You can add your voice effects in real-time with this software, and it also offers you a lot of free voices. You can also access background filters with MorphVox, which are a must-have for streaming.
This is one of the very few software which can help you cancel the background noise completely. Also, the software is specifically made for gaming so that you can put it to some good use for sure.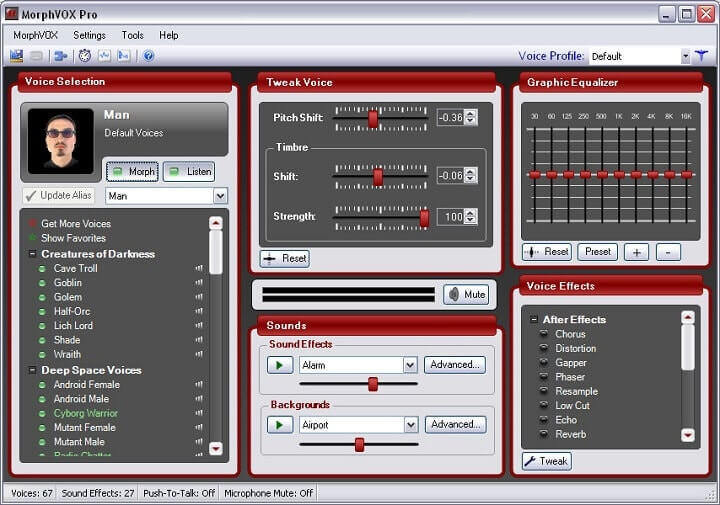 Operating System:
Windows and Mac
User Rate: 4.4
MorphVox pro has 3 out of 5 stars. According to the users, the software itself words fine, but some sound effects sound rather fake, making it harder for people to use them in their actual videos or podcasts.
Price:
Price:
$39.95
Part 2: How to Use a Voice Changer on Discord?
A lot of people have this question of how to voice changer on Discord. But, using voice changers in Discord is not that big of a hassle, and we are going to walk you through all the steps.
1) Install the voice changer of your voice and launch it on your PC.
2) Connect your microphone headphones to your PC.
3) Open voice changer and finish input and output device settings.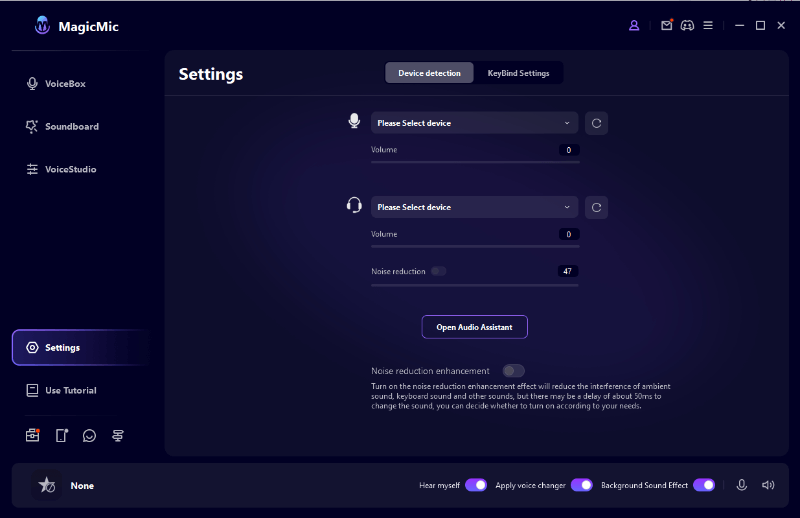 4) Open Discord and go to its user settings. In the settings tab, you will see an option of "voice" click on it.
5) Now, set the input device to "Microphone voice changer virtual audio device."

6) Also, don't forget to disable the automatic input sensitivity
7) You are good to go now, just make sure to check the microphone to be sure if it's working or not.
Final Words
Discord is a world-renowned app, and there are a number of voice changing software that are made particularly for streaming on Discord. But, not every software can provide the premium level experience that most professional streamers need.
MagicMic, on the other hand, is the best voice changer for Discord, and we would highly recommend you to use it because it actually is worth it. So, install MagicMic now and get your hands on the top voice changer for Discord.