After the arrival of voice changers, the flow of new ideas regarding changing voice in real time has never stopped.
Some of the ideas are breathtaking, as now you can play the anime character's voice in real time. Various popular Anime can give you a breathtaking experience when changing voice in real-time, but the special mention goes to Naruto voice changer and voice actor.
This guide reveals all the necessary information about the Voice actor for Naruto and how to use Naruto's English Voice Actor voice in real-time with a Naruto voice generator.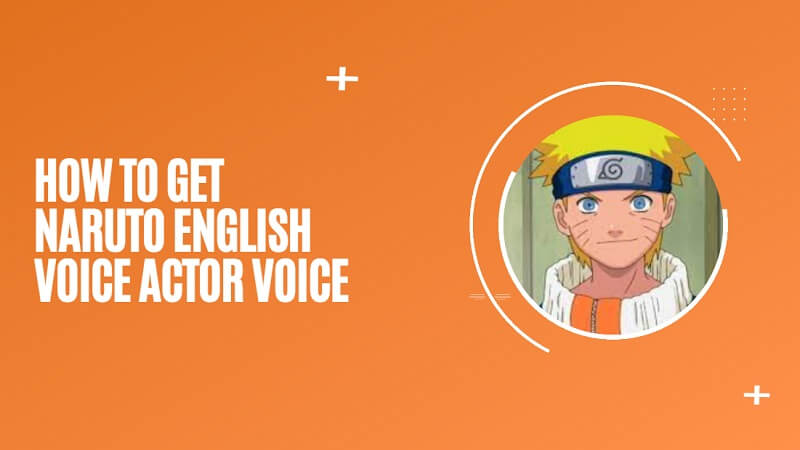 Part 1: Who is Naruto English Voice Actor?
Origin of Naruto
If you love Anime or at least watched Anime once, you'd have heard about Naruto. It is a fascinating anime in Japan that has been winning the hearts of people around the globe. You can assume the popularity of Naruto by the fact that when you ask someone about the top anime shows, Naruto will surely make it to the list of top-notch anime shows.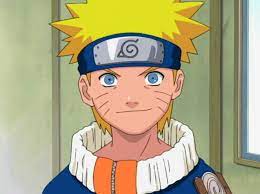 Despite Naruto being created in Japanese, the English dubbing of this Anime has taken this Anime to the next level. People liked this idea; surprisingly, many used Naruto's English dubbing voices in different scenarios.
Who is the Naruto English Voice Actor?
It appears that the voice behind the famous English dubbing of Naruto is Maule Flanagan. She is a brilliant Naruto voice actor serving Naruto since 2003.
Apart from being a mind-blowing voice actor for Naruto, Maile also served some Final Fantasy titles and games like Mine craft. Her voice is so soothing that now everyone likes to use her voice in online games or on chatting platforms.
We'll tell you how to play Naruto's English voice actor in real-time.
Part 2: The Easiest Way to Copy Naruto AI Voice with Naruti Voice Changer
If you want to copy the Naruto voice actor, you won't find any better Naruto voice changer than MagicMic.It is an amazingai voice changer that can change your voice in real time. On top of that, you can explore various breathtaking sound effects when playing a game or having a chat with your friends on any streaming platform.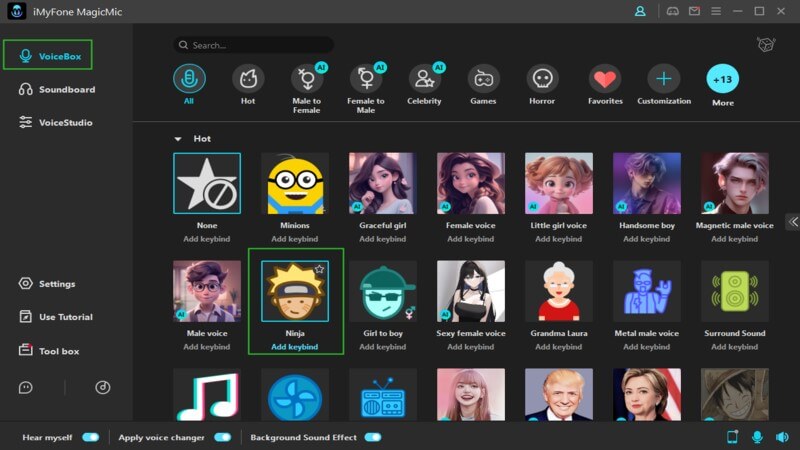 Operate System: Mac, PC, iPhone, and Android
Popular Voices on MagicMic
User Rate: 4.9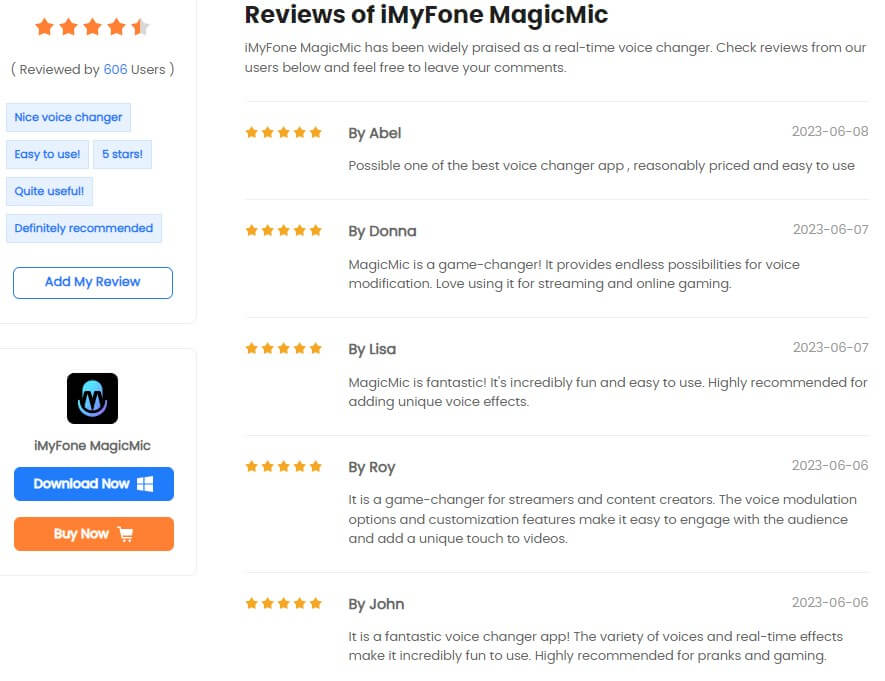 Step to Use MagicMic
Download MagicMic from iMyFone on your device, Install it and then launch it. When you open the App, you should adjust the Settings first. Connect headphones and then change the input device to a Microphone for a better experience. Next, change the Output device setting to Headphone.
Here is how you can instantly get the Quandale Dingle Voice using the real-time voice changer.
Steps to Use MagicMic Naruto voice changer
Step 1. Install and follow the setup instructions to launch iMyFone MagicMic on your device.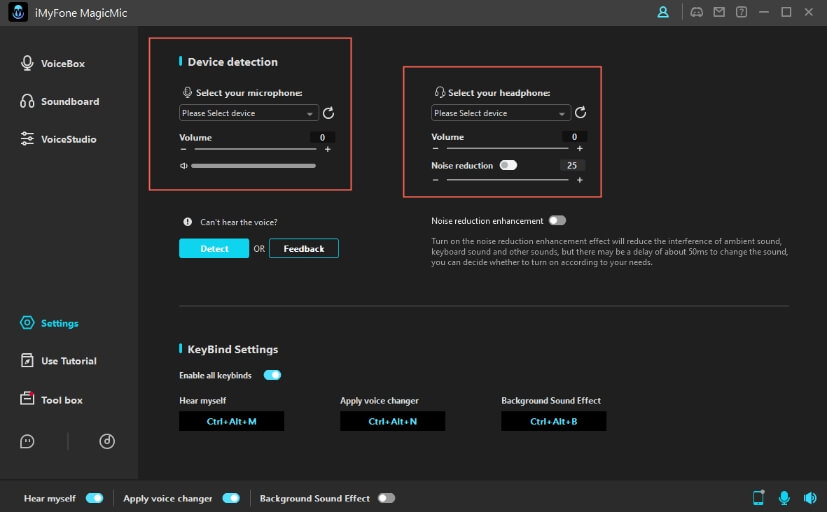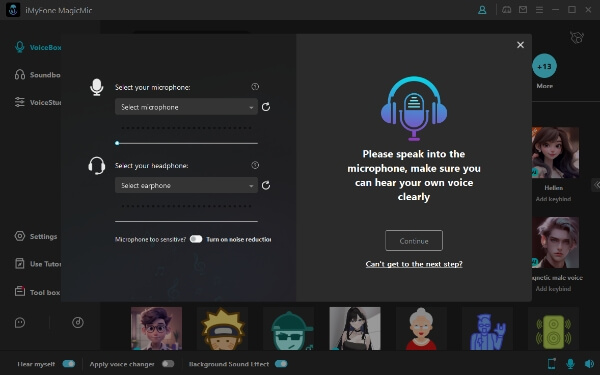 Step 2. Then, it's time to use this voice changer. When you open MagicMic, you will see categories on the top left side. Choose from it and start changing your voice.
Step 3. If you already have the voice note on your device, then click on the File Voice Change. If you want to record live, then click on Record Voice Change at the bottom right.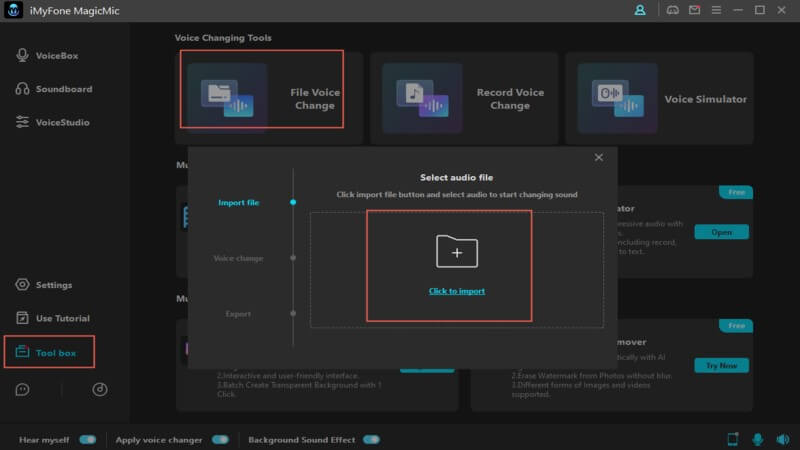 Step 4. Change the settings according to how you want the audio to sound. For Donald Duck's voice, select Donald Duck under the "Voice Name" and save the file. That's it.
But your device must have a specific operating system to use MagicMic.
Part 3: Other Naruto AI Voice Generators for PC/Mobile
1)iMyFone VoxBox Naruto AI Voice Generator
VoxBox is an Naruto AI voice generator that not only supported AI Naruto Voice but also has 46+ languages, 100+ accents, and more than 3200+ human voices.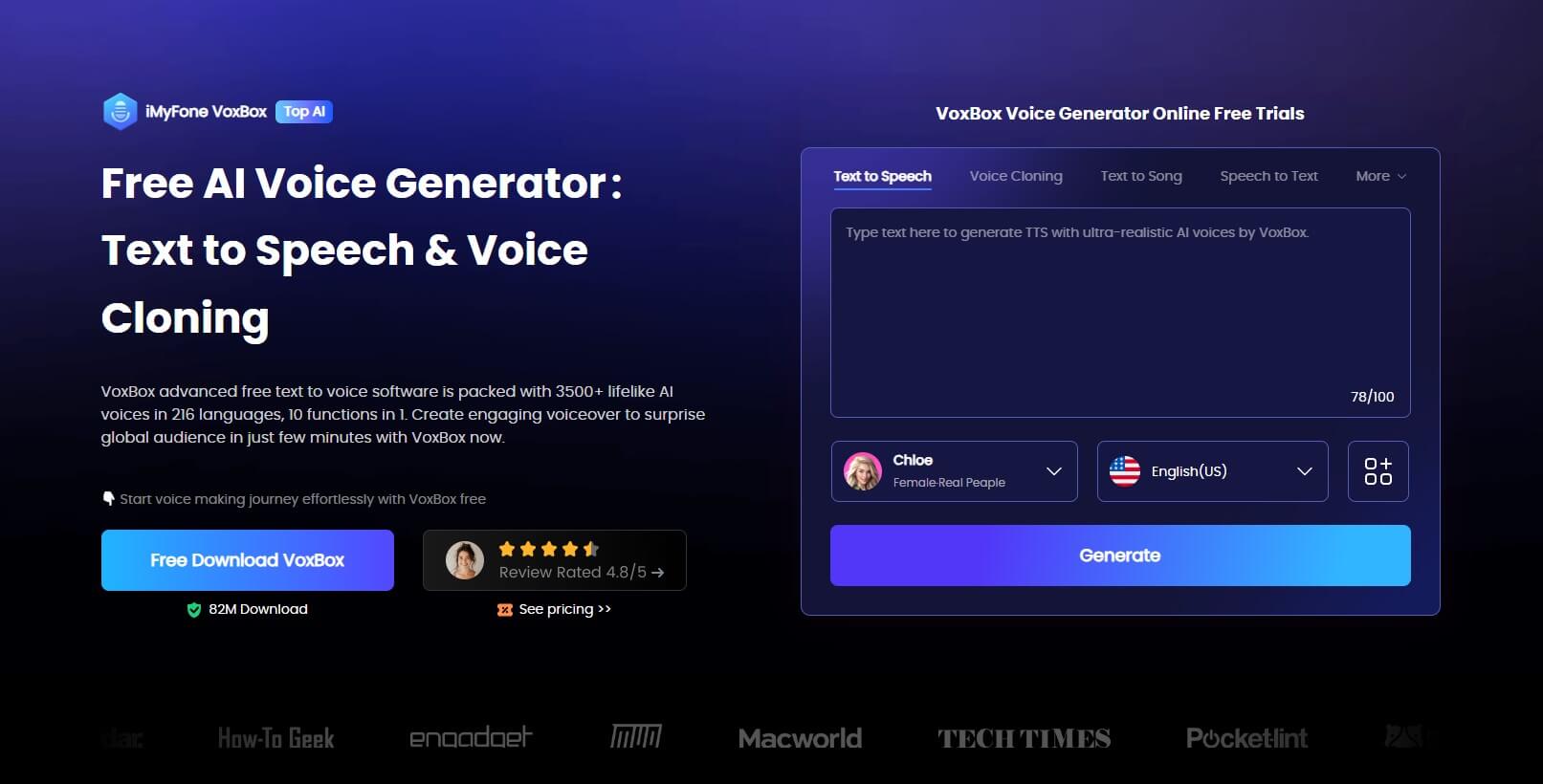 Pros:

Support 3200+ voices & 46+ languages for overdub.

Support custom like Pause, Pitch, Volume, Speed & Emphasis.

Not only an AI Voice Generator.

Easy to use, High-quality audio.

Supported PC & Mobile.
Cons:

You need to install it.
Part 4: FAQs about Naruto AI Voice
What is Naruto AI Voice?
Naruto AI Voice refers to an artificial intelligence (AI) technology developed by OpenAI that is capable of generating text in the voice of the character Naruto Uzumaki from the Naruto anime series. It allows users to input text and receive a response in the style and mannerisms of Naruto.
What can I use Naruto AI Voice for?
Naruto AI Voice can be used for various purposes, including generating responses in Naruto's voice for fun, creating dialogues or scripts, exploring hypothetical scenarios, or engaging in interactive storytelling. It can also be used as a tool for fan fiction, role-playing, or simply having conversations in Naruto's unique style.
Can Naruto AI Voice have conversations in real-time?
Yes, Naruto AI Voice is designed to have interactive conversations. You can provide text prompts or questions, and the model will respond accordingly in Naruto's voice. However, it's important to note that the model generates responses based on the input it receives and its training data, and it does not possess real-time understanding or awareness.
Conclusion
This guide reveals all the necessary information about the Voice actor for Naruto and how to use Naruto's English Voice Actor voice in real-time with Naruto voice generator. The voice of Naruto English Voice Actor can impress anyone as the smoothness of her voice has never been talked about enough.
If you want to change your voice in real-time, you can look at MagicMic voice changer, as it's a brilliant real-time tool to modify your voice.
The best thing about this Naruto voice changer is that it has plenty of famous characters' voices to help you change their voices in real time.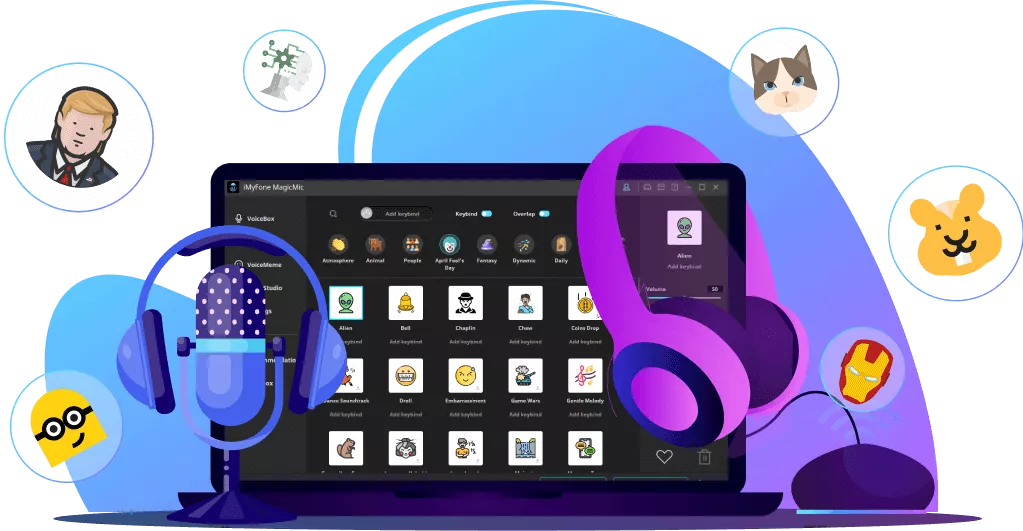 225+ Voice effects for one-click voice changing in real-time including naruto ai voice.
Huge library with 600+ Voice Effects and 200+ Voice Memes.
Sound emulator in games, live, chatting, online classes, and more.
Voice recording and audio voice changing is supported.
Voice studio lets you create any voice you like.