Using unique voices in real-time gaming and chatting platforms can make things more funnier and exciting. One of the most anticipated voice filters that most people want to use is the Kermit the Frog voice and Miss Piggy.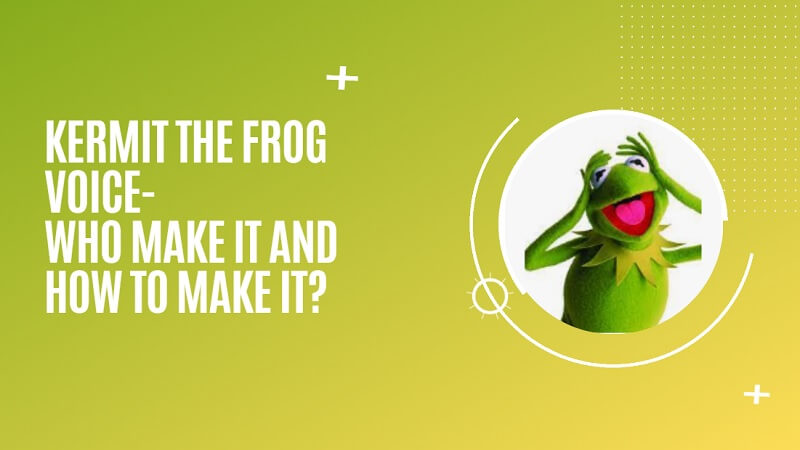 It is a pretty mesmerizing voice that can surprise anyone in no time. Luckily, we'll talk about the Kermit the Frog voice generator which helps you change voice into Kermit the frog AI voice in 1 click.
Let's learn about AI voice generator and changer now!
Who Make Kermit the Frog Voice?
Origin of Kermit the Frog Voice
The origin of voice of Kermit the Frog is debatable. Earlier it was claimed that Kermit The Frog was named after the childhood friend of Kermit Scott.
But, Karen Falk denied this speculation and termed these rumors baseless. Later, Joy DiMenna, Kermit Kaman Cohen's daughter, claimed that this character was named after her father.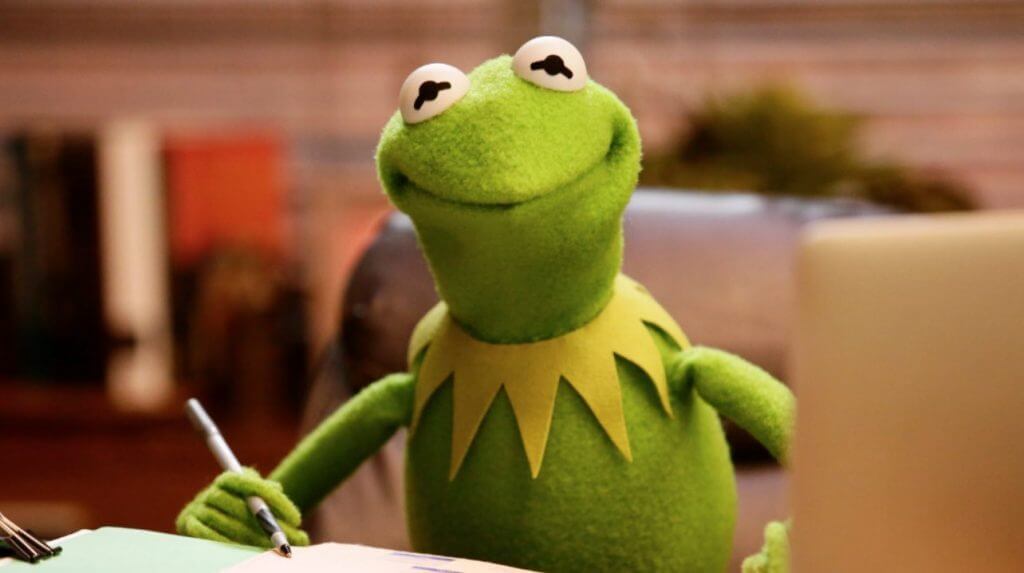 Kermit Frog was present on may 9, 1955, in the Sam and Friends TV show, introduced by Jim be se and his wife for the first time. Initially, Kermit sounded like a lizard, but he was established as a frog when he appeared on various other TV shows.
Who is the voice actor of Kermit the Frog Voice?
Jim Henson voiced Kermit from 1955 until he died in 1990. Henson last appeared on The Arsenio Hall as Kermit before his death. Unfortunately, he died after 12 days.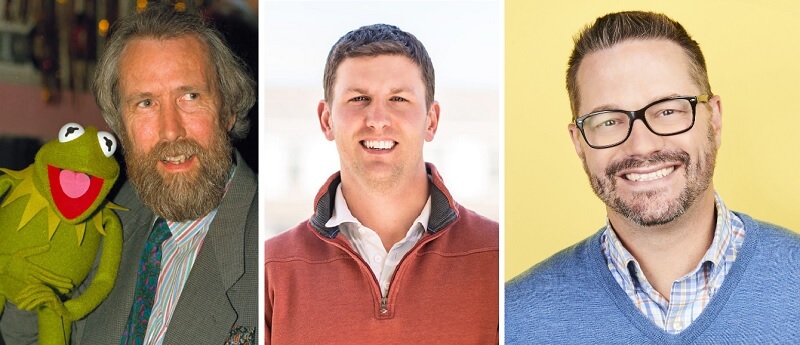 After Henson's death, Steve Whitmore, a veteran Muppet performer, took the place of Henson as Kermit. Interestingly, Whitmire's voice is featured in the most popular files like '' The Muppet Christmas Carol''.
After Whittemore, Matt Vogel started featuring as Kermit in July 2017. Say whatever you want, but the legacy of Henson stays intact even today as many people opt to use the voice of Kermit the Frog in online games and chatting platforms.
Part 2: How to Do Kermit the Frog Voice with AI Voice Changer
MagicMic Voice Changer
Changing the voice in real-time has become pretty easy, courtesy of the MagicMic voice generator. On top of that, MagicMic empowers you to generate "Kermit the Frog voice" in real time on online games or chatting platforms. It comes with AI cloning technology, so the voice filters are quite realistic.
Moreover, except real-time voice changing for gaming,chatting and live streaming, MagicMic also comes with a new technology that enables you to record your voice and then apply voice filters, making this tool flawless.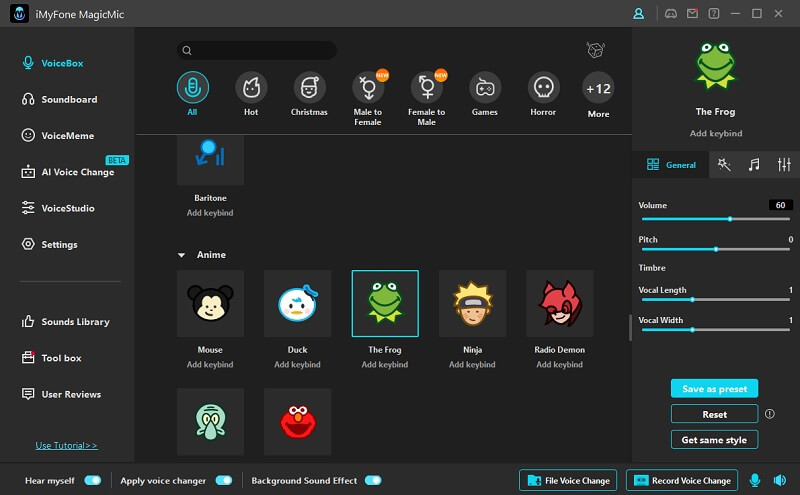 Operate System: Mac and Windows
Popular Voices on MagicMic
Iron Man
Watch Video Guide About Kermit the Frog Voice Changer
User Rate: 4.9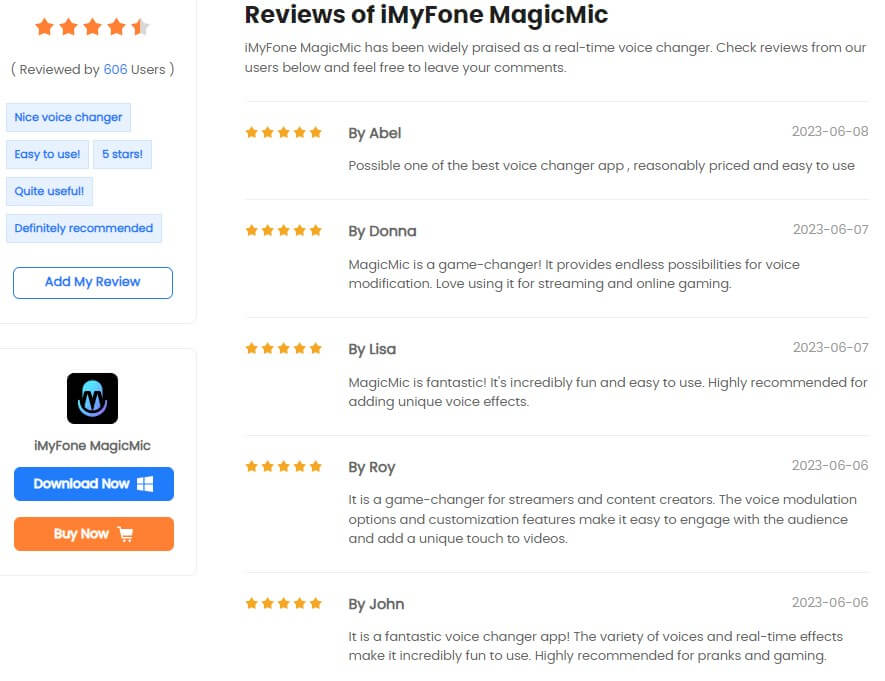 Step to Use MagicMic
Download MagicMic from iMyFone on your device, Install it and then launch it. When you open the App, you should adjust the Settings first. Connect headphones and then change the input device to a Microphone for a better experience. Next, change the Output device setting to Headphone.
Here is how you can instantly get the Quandale Dingle Voice using the real-time voice changer.
Steps to Use MagicMic
Step 1. Install and follow the setup instructions to launch iMyFone MagicMic on your device.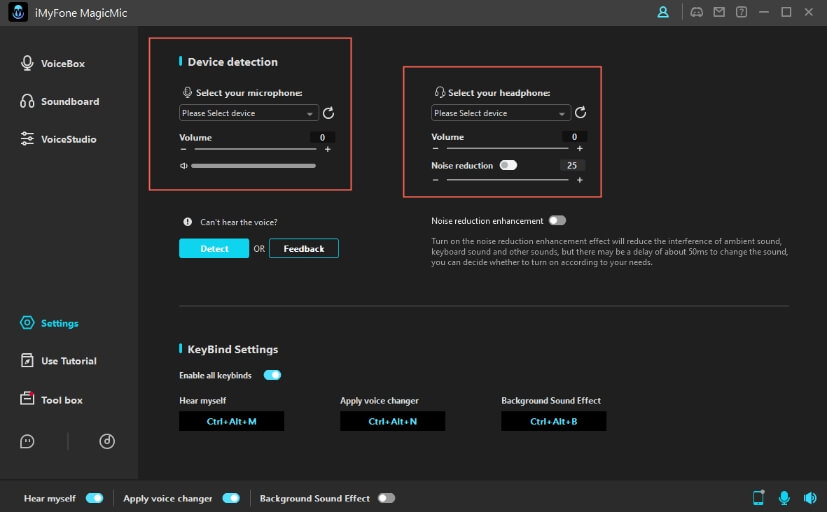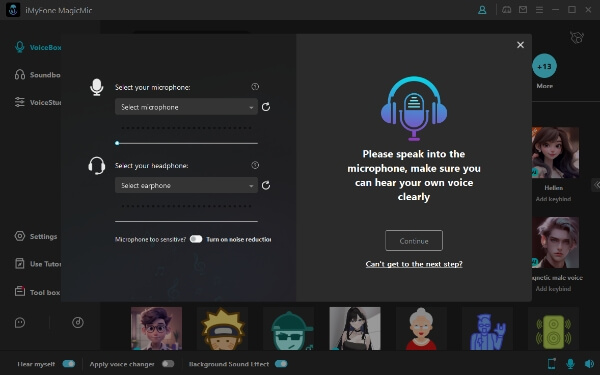 Step 2. Then, it's time to use this voice changer. When you open MagicMic, you will see categories on the top left side. Choose from it and start changing your voice.
Tap Kemit the frog icon then you can generate its voice real-time while gaming and chatting.
Step 3. If you already have the voice note on your device, then click on the File Voice Change. If you want to record life, then click on voice icon. Kermit the frog and Miss Piggy AI voices are available.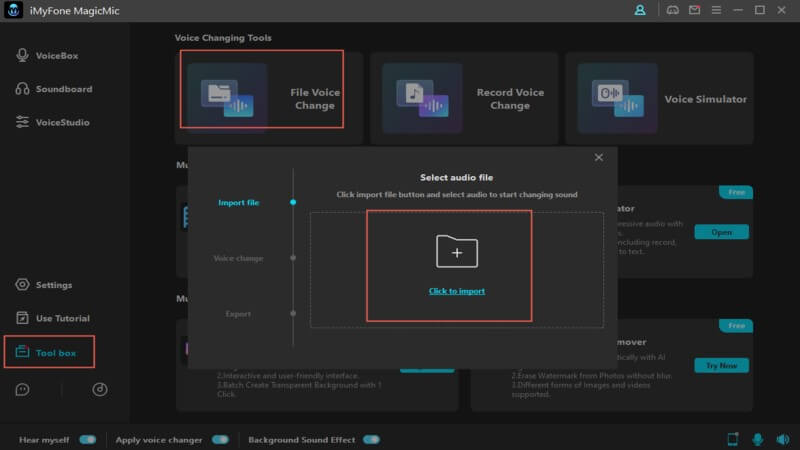 Step 4. Change the settings according to how you want the audio to sound. For Donald Duck voice, select Donald Duck under the "Voice Name" and save the file. That's it.
But your device must have a specific operating system to use MagicMic.
Conclusion
Those who often ask "who is the voice of Kermit the Frog" can take notes from this article as we've mentioned the origin of Kermit the Frog.
Apart from mentioning the credentials of Kermit the Frog voice, we've also revealed a breathtaking AI voice changer that helps you generate the voice of Kermit the Frog. MagicMic Kermit the Frog voice generator is a brilliant voice changer that sets apart all its counterparts courtesy of the evolving interface and professional features.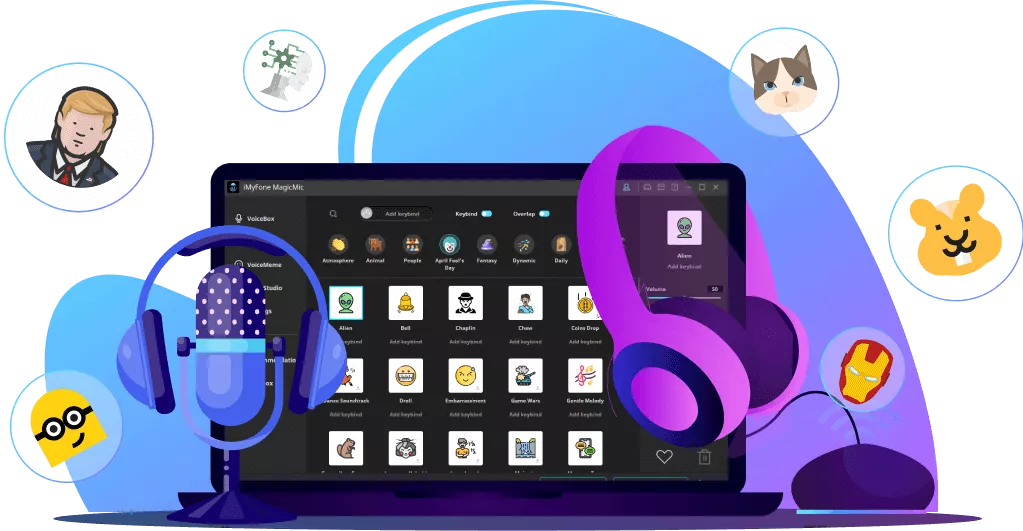 125+ Voice effects for one-click voice changing in real-time.
Huge library with 400+ Voice Effects and 150+ Voice Memes.
Sound emulator in games, live, chatting, online classes, and more.
Voice recording and audio voice changing is supported.
Voice studio lets you create any voice you like.