Are you a fan of Kizuna AI's unique voice? Have you ever wondered how to get that same robotic yet human-like sound for your own projects? Look no further! This article is your guide to getting Kizuna AI's voice, from using voice changer software to customizing your own voice with Kizuna AI voice generator.
We'll explore the various options available and provide tips on how to achieve the perfect Kizuna AI-inspired voice. Whether you're a content creator or just a fan of virtual YouTubers, this article has everything you need to know to get your own Kizuna AI voice.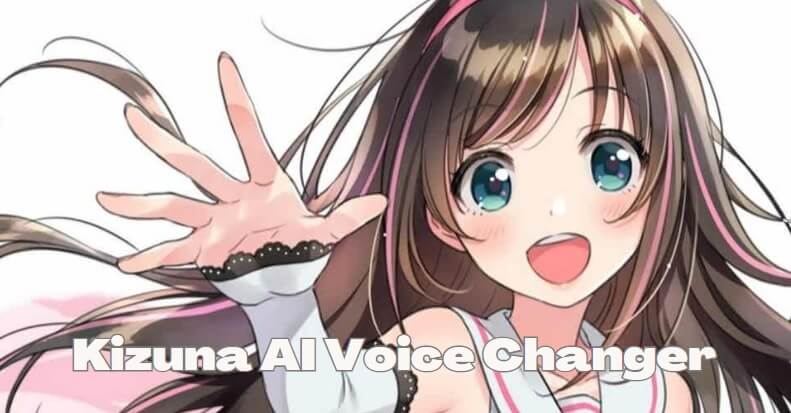 Part 1: Who is Kizuna AI?
Kizuna AI is a virtual YouTuber and online personality. She was created by the Japanese company Activ8 and made her debut on YouTube in 2016. Kizuna AI is known for her entertaining videos, music, and live streams. She has a large following on social media, particularly in Japan, and has collaborated with a variety of brands and celebrities.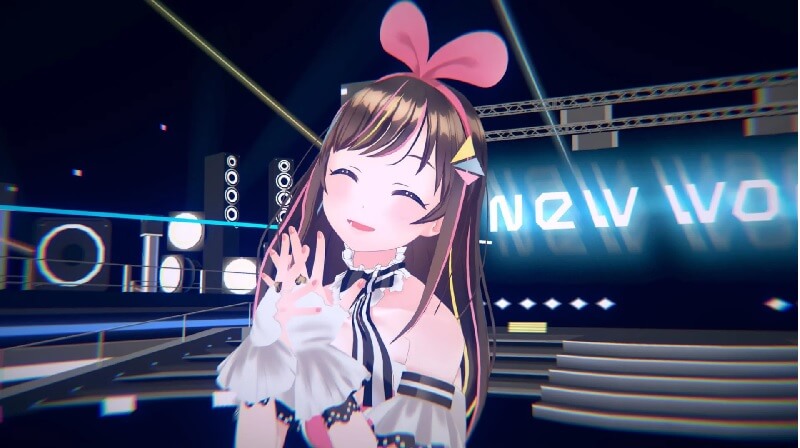 Kizuna AI is a pioneer in the virtual YouTuber industry and has paved the way for many other virtual content creators. Her success has led to collaborations with a variety of brands and celebrities, including a collaboration with Honda to promote their new car and a collaboration with the popular anime series Attack on Titan. Kizuna AI has also released several singles and music videos, showcasing her vocal talent and creativity.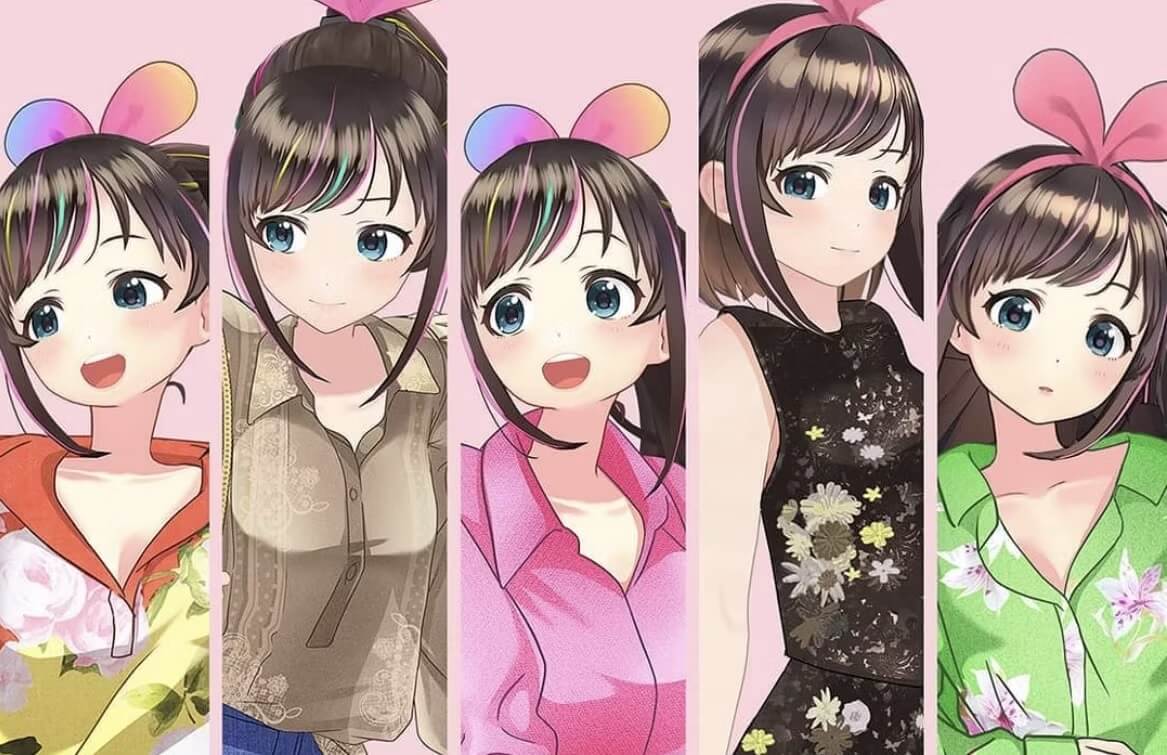 Part 2: How to Get Kizuna AI Voice by Using Voice Changer?
Are you curious about how to transform your voice into the iconic sound of Kizuna AI? With the right voice changer technology, you can achieve the same cheerful and bubbly voice that has captivated millions of fans worldwide. In this part, we will introduce you to the MagicMic - a Kizuna AI voice changer on the market.
MagicMic is a free voice changersoftware that allows users to modify their voice in real-time, adding effects and enhancing its quality. One of the standout features of MagicMic is its Kizuna AI Voice mode, which allows users to transform their voice to sound like the popular virtual YouTuber Kizuna AI. This feature has become increasingly popular among Kizuna AI fans and content creators who want to add a unique twist to their videos and live streams.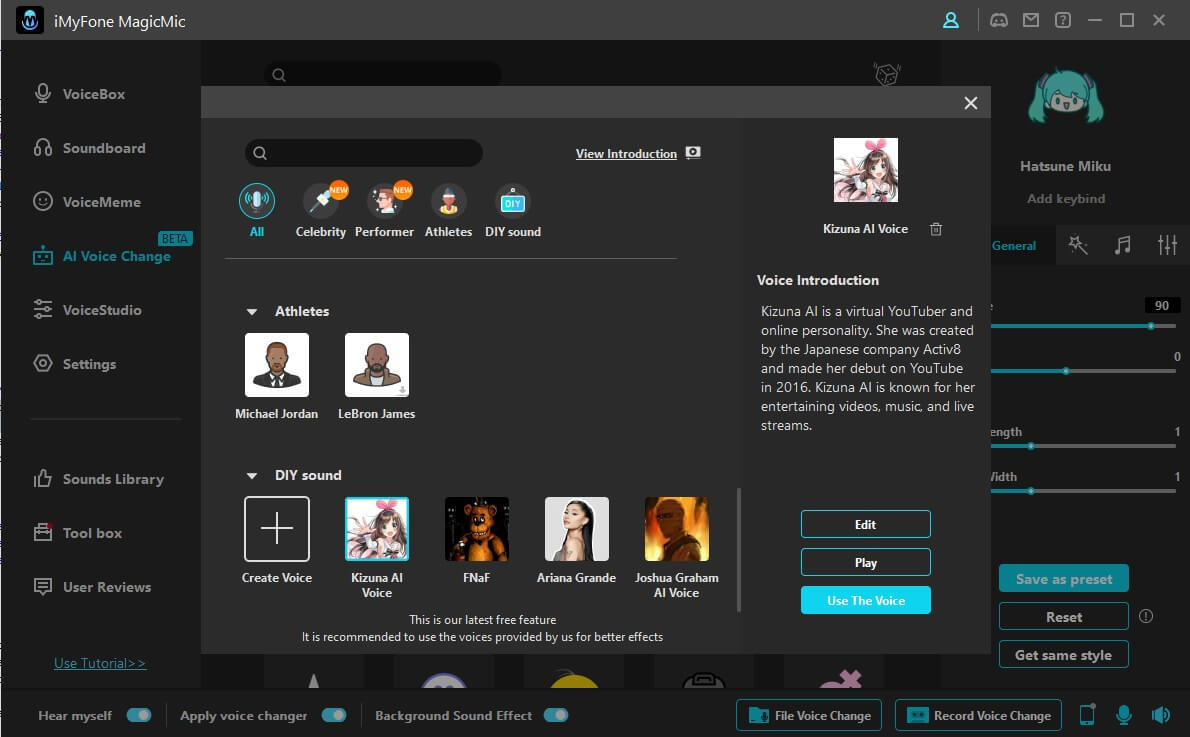 Key features of MagicMic
Kizuna AI Voice Changer
MagicMic offers the Kizuna AI Voice,and other AI Vtuber voice or idol voice AI.

Access over 225 voice effects and transform your voice in real-time with MagicMic.

Choose from a vast library of 600+ voice effects and 200+ voice memes to create a unique voice that suits your style and preferences.

With MagicMic, you can select from an array of AI voices, including those of anime and game characters such as Joshua Graham and PUBG.

You can even create your own custom AI voice using the voice studio feature, similar to the Kizuna AI Voice.

MagicMic's sound emulator offers a variety of voice effects such as male, female, cartoon, and robot, as well as celebrity voices like Donald Trump, Hatsune Miku, Rick and Morty and more.

Record your voice and apply voice-changing effects to your audio recordings with ease, including the Kizuna AI Voice effect.

The voice studio feature enables you to take your content to the next level by creating any voice you desire, similar to the Kizuna AI Voice.
Pros:

Offers a wide range of voice and sound effects

It's easy to use, customizable, and compatible with popular gaming platforms.

Easy to use and customizable

With its intuitive interface, users can adjust the level of effects and add other effects.

You can adjust your voice in real-time during voice chats and streaming.

It's a versatile tool that enhances content creation, gaming, and live streaming experience.
Cons:

It's a new product in market
How to Get Kizuna AI Voice?
Step 1: Download and Launch
Download MagicMic software, install, open app, sign in with email for seamless experience.
Step 2: Configure Input and Program Settings
Configure program: Set main microphone as input, enable "Apply Voice Changer," and activate "Hear Myself" for live voice modification.
Step 3: Select the MagicMic Virtual Audio Device
Select Voice Changer Virtual Audio Device as input in preferred app to seamlessly integrate modified voice.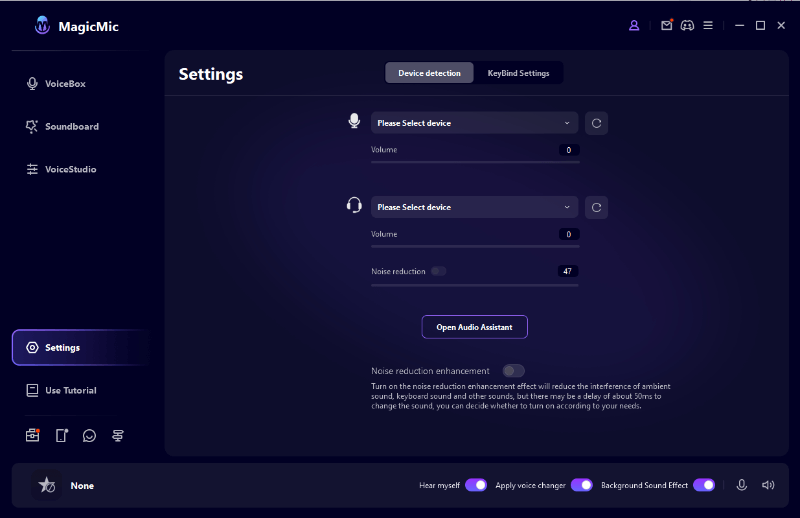 Step 4: Choose Voice and Sound Effects
Explore MagicMic's diverse voice effects. Experiment and assign effects to keybinds for easy toggling.
Step 5: Create Your Own AI Voice
If you can't find the voice effect you want, you can create your own custom sound. Simply upload any audio clip and make any voice you like. Be as creative as you want!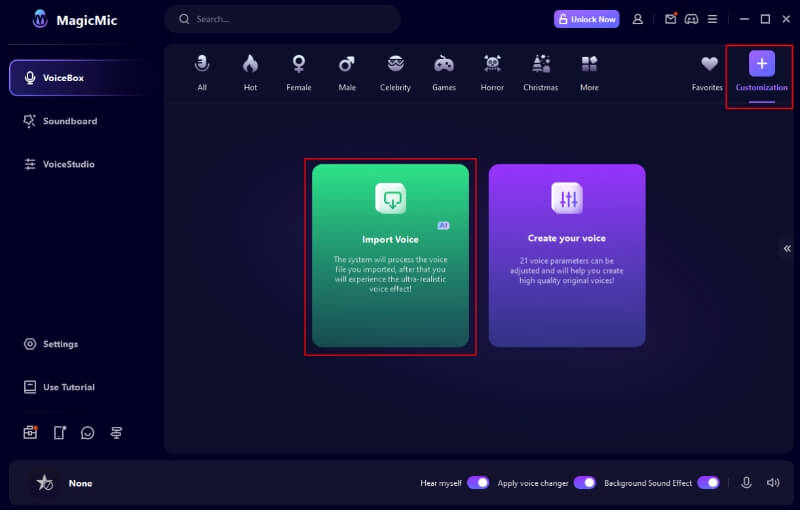 Watch the Video Below To Know More About
Kizuna AI Voice Changer
Part 3:Other Kizuna AI Voice Generators for PC/Mobile
VoxBox is a highly versatile AI voice generator, boasting support for over 46 languages, 100+ accents, and more than 3200+ human voices.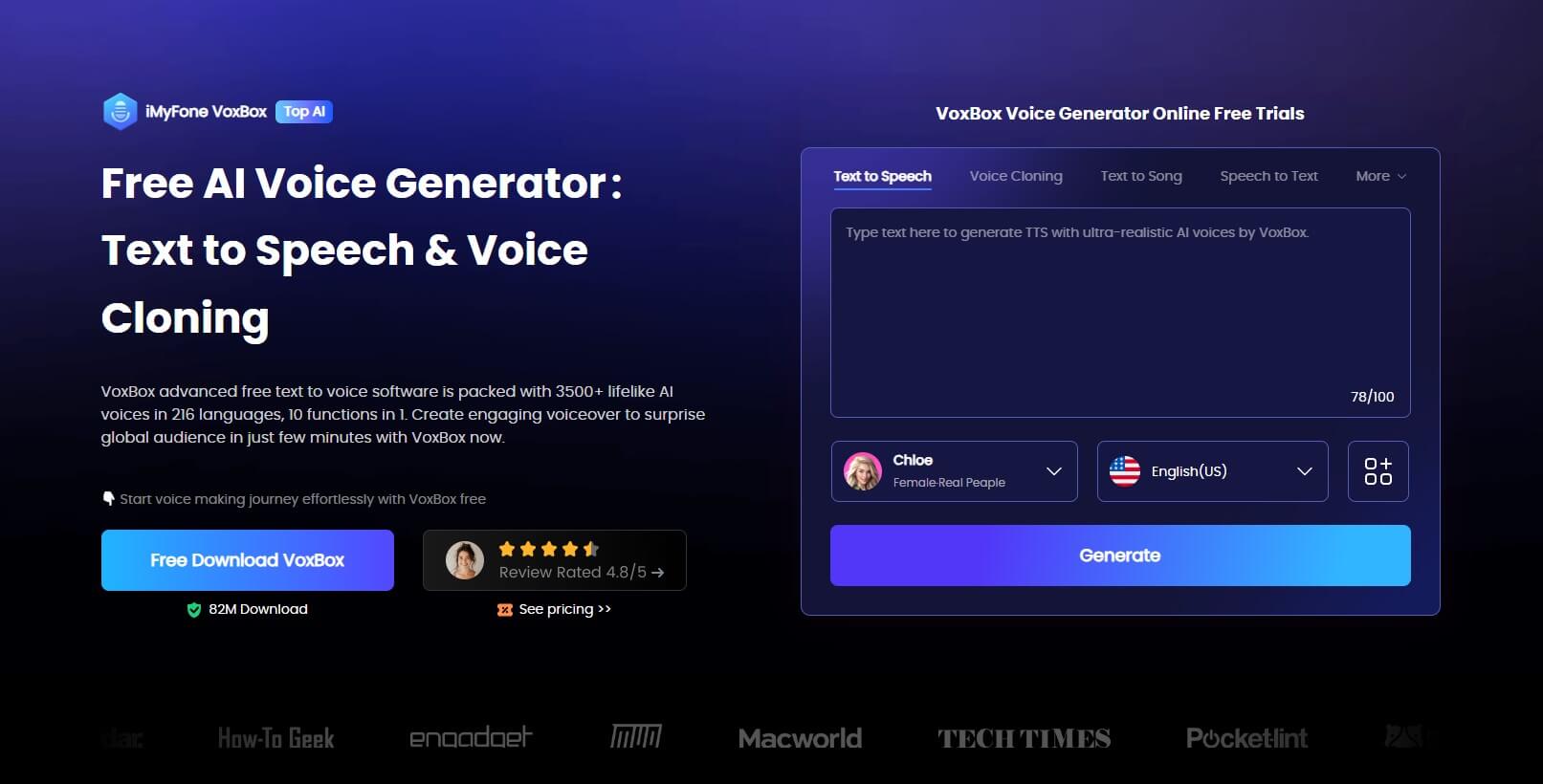 Pros:

In addition to its AI voice generation capabilities, VoxBox also offers custom controls for pause, pitch, volume, speed, and emphasis, allowing for even greater flexibility and customization.

With its user-friendly interface and high-quality audio output, VoxBox is a reliable tool for content creators and professionals alike.

It's also available on both PC and mobile, making it accessible to users on the go.

Supported PC & Mobile.
Cons:

The cost of VoxBox may be prohibitive for some users who are on a tight budget
2)Lyrebird AI
This is a web-based AI voice generator that allows you to create realistic voice replicas of any person. You can upload a sample of your voice and Lyrebird AI will generate a new voice that sounds just like you. The generated voice can be used for various applications, including virtual assistants and audiobooks.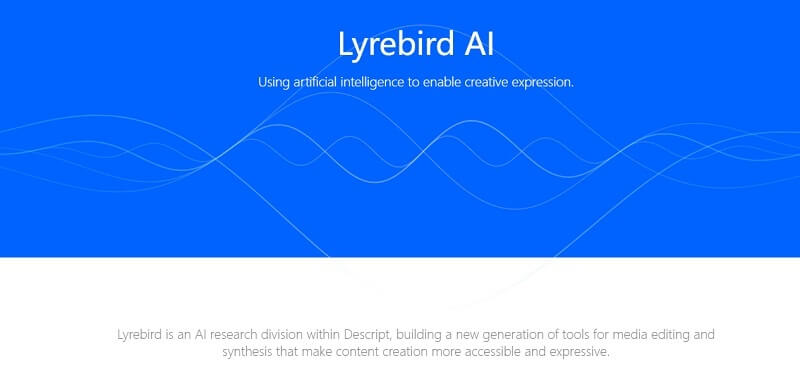 Pros:

High-quality voice replicas that sound like the real person.

Easy-to-use web interface with customizable voice parameters.

Supports multiple audio formats and applications.
Cons:

The service is relatively expensive compared to other voice generators.
Part 4: FAQs about Kizuna AI
What is Kizuna AI Voice Changer?
Kizuna AI Voice Changer is a software tool that allows users to modify their voice to sound like Kizuna AI or other popular virtual YouTubers. It offers a range of voice effects and customization options for users to create their own unique voice.
Is Kizuna AI a real person?
No, Kizuna AI is a virtual personality created using 3D computer graphics and motion capture technology. She is not a real person but is voiced by a human voice actress.
What language does Kizuna AI speak?
Kizuna AI primarily speaks Japanese but also uses some English in her videos. Some of her content also includes subtitles in multiple languages for international viewers.
How popular is Kizuna AI?
Kizuna AI has a significant following on YouTube. She has also collaborated with various brands and other virtual YouTubers, expanding her reach and influence within the online community.
Final words
In summary, Kizuna AI Voice Changer proves invaluable to content creators and voice enthusiasts, offering a range of effects and the distinct Kizuna AI voice. For even greater versatility and customization, consider the idol AI voice generator, iMyFone MagicMic.
With its extensive voice and sound effects, multi-platform compatibility, and user-friendly interface, it is the ultimate solution. Elevate your content, whether you're a gamer, live streamer, or creator, by experiencing the MagicMic difference.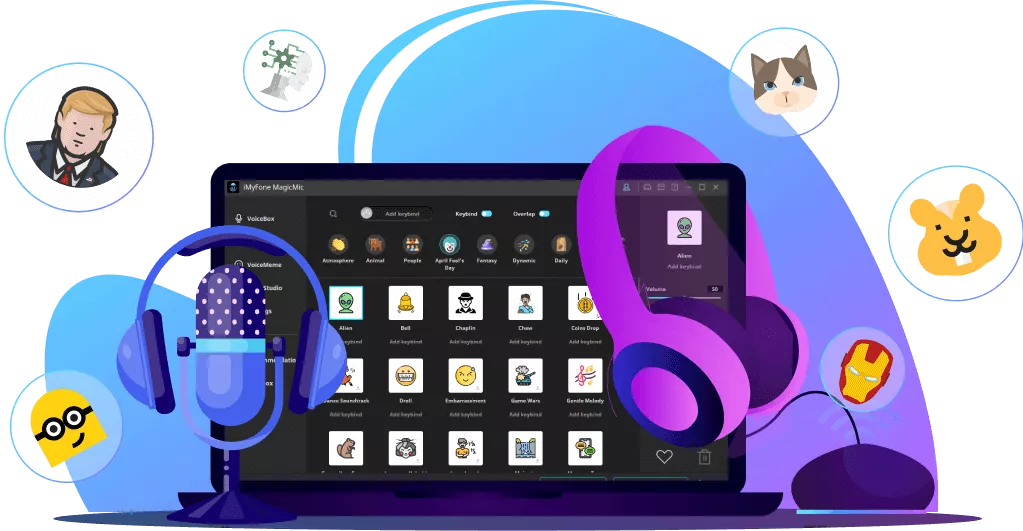 225+ Voice effects for one-click voice changing in real-time.
Huge library with 600+ Voice Effects and 200+ Voice Memes.
Sound emulator in games, live, chatting, online classes, and more.
Voice recording and audio voice changing is supported.
Voice studio lets you create any voice you like.