Are you a fan of xQc's unique voice? Do you find yourself captivated by his infectious energy and distinctive tone? If so, you're not alone. Many content creators and fans alike are drawn to xQc's one-of-a-kind voice. Thanks to AI xQc voice technology, it's now possible to replicate this iconic sound.
In this article, we'll explore the latest advancements in AI technology and how they're being used to create an accurate xQc voice change. Whether you're a content creator looking to elevate your projects or simply a fan of xQc's voice, read on to learn more about xQc voice generator and xQc text to speech AI.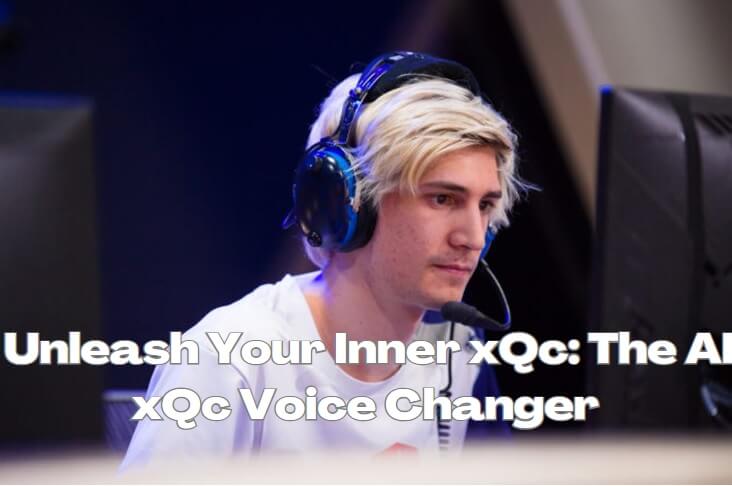 Part 1: Who is xQc?
xQc is a popular Twitch streamer from Canada, whose real name is Félix Lengyel. He is known for streaming gameplay, particularly of games such as Overwatch, Cyberpunk 2077, and Minecraft. He has millions of followers on his Twitch channel and was previously a professional player in the Overwatch League. xQc is known for his humorous style and dramatic reactions, and his streams often generate buzz on social media.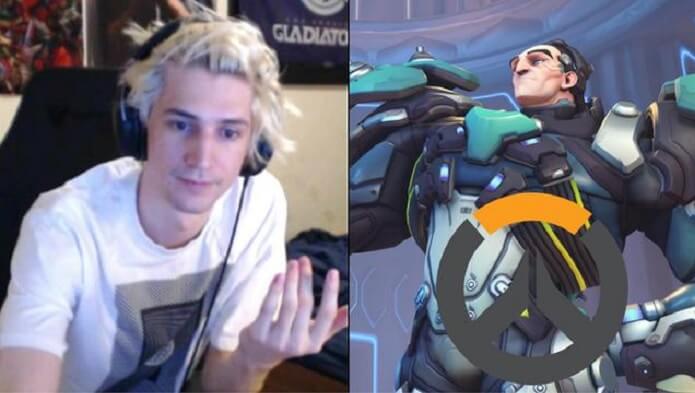 Part 2: Click Here! Get The Best AI xQc Voice Now!
Transforming your voice into an xQc AI voice is easier than you might think. With the help of specialized software, you can record your voice and use machine learning algorithms to analyze and replicate xQc's unique tone and speaking patterns. Next, I will introduce you how to use MagicMic to turn your voice into xqc voice.
MagicMic is a voice changing software that uses advanced AI technology to transform the user's voice into the sound of popular streamer xQc's voice.With MagicMic, content creators can easily emulate the iconic voice of xQc in their livestreams, videos, and other content, adding a new level of entertainment and engagement for their audiences.
The software offers an exciting possibility for the future of voice changing and AI voice, and is a powerful tool for anyone looking to enhance their content creation capabilities.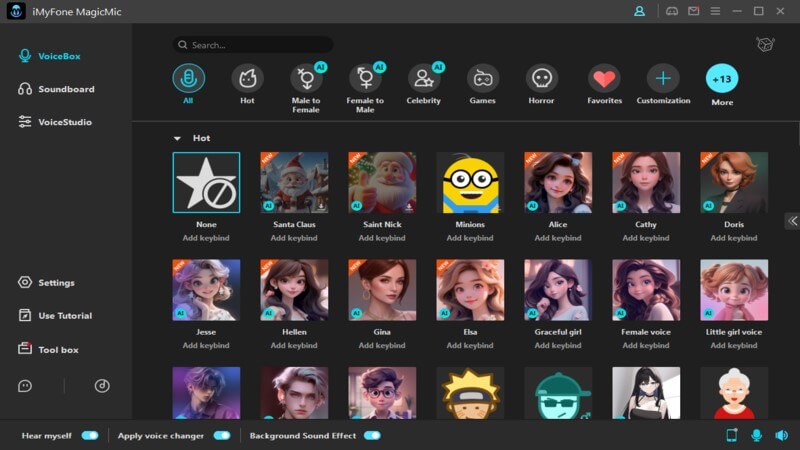 Key features of MagicMic AI
xQc Voice Generator
Gain immediate access to over 250 voice effects that can be applied in real-time.

Access a vast library of more than 600 voice effects and over 200 voice memes to create a unique voice that fits your content perfectly.

Choose from a variety of AI voices, including celebrity voices and game character voices, to enhance your content, in addition to xQc AI voice, there are also Pokimane AI voice and Ariana Grande voice.

Use the sound emulator for various applications such as gaming, live streaming, online classes, and chat rooms, including Overwatch, League, PUBG, Second Life, Fortnite.

Record your voice and add voice-changing effects to your audio recordings.

With the voice studio feature, you can create and customize any voice you desire, making your content truly distinctive and engaging.

MagicMic is powered by advanced AI technology that enables it to replicate xQc's voice with stunning accuracy. It uses deep learning algorithms to analyze xQc's speech patterns, tone, and other vocal characteristics to create a realistic and convincing voice output.

MagicMic provides real-time voice output, ensuring that the voice of xQc is replicated as accurately and as quickly as possible.
Step Use to Get xQc AI Voice -MagicMic
Step 1: Download and Install MagicMic
Start by downloading and installing MagicMic, and log in using your email.
Step 2: Configure Input and Program Settings
Select your main microphone as the input device, and turn on the "Apply Voice Changer" and "Hear Myself" options at the bottom of the interface.
Step 3: Choose MagicMic Virtual Audio Device
In the application you want to change your voice, select "Microphone (Voice Changer Virtual Audio Device)" as your input device.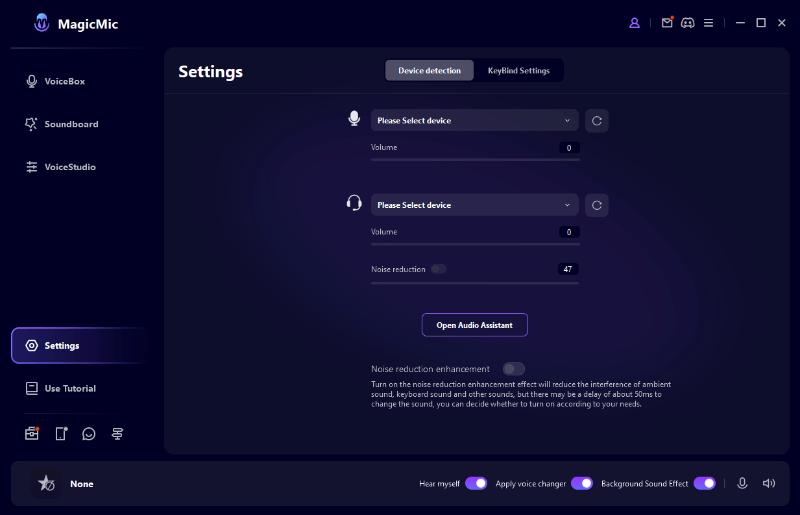 Step 4: Select Your Preferred Voice and Sound Effects
Browse the extensive library of voice effects and choose your favorites, then assign them to keybinds for quick access. Now, it's time to have some fun and start pranking!
Watch the video below to know more about AI xQc Voice
Part 3: FAQs about AI xQc Voice
How can I get xQc AI voice?
AI xQc voice is a feature offered by MagicMic that allows users to change their voice to sound like popular streamer xQc. It uses advanced AI algorithms to analyze xQc's voice and recreate it in real-time.
Can I use AI xQc voice on my streaming platform of choice?
Yes, as long as your streaming platform supports the use of external audio devices, you can use AI xQc voice on platforms such as Twitch, YouTube, and more.
How accurate is the AI xQc voice compared to the real xQc?
The AI xQc voice is very accurate and can replicate xQc's unique tone, cadence, and speech patterns with remarkable precision.
Does using AI xQc voice require any special equipment or software?
All you need is a computer or mobile device with the MagicMic software installed, and a microphone to use AI xQc voice.
Can I record my AI xQc voice and use it in my content?
Yes, you can use MagicMic to record your AI xQc voice and then use it in your videos, podcasts, and other content.
Final words
Are you a fan of xQc's distinctive voice and looking to add that unique flair to your content? Look no further than MagicMic, the AI xQc voice changer software that allows users to transform their voice into a vast array of entertaining sound effects, including xQc's AI voice.
Whether you're a content creator, gamer, or just looking to have some fun with your voice, iMyFone MagicMic has you covered with its library of 400+ voice effects and 150+ voice memes. Let's dive in and explore how you can use MagicMic xQc voice generator to achieve that coveted xQc voice change and make your content truly stand out.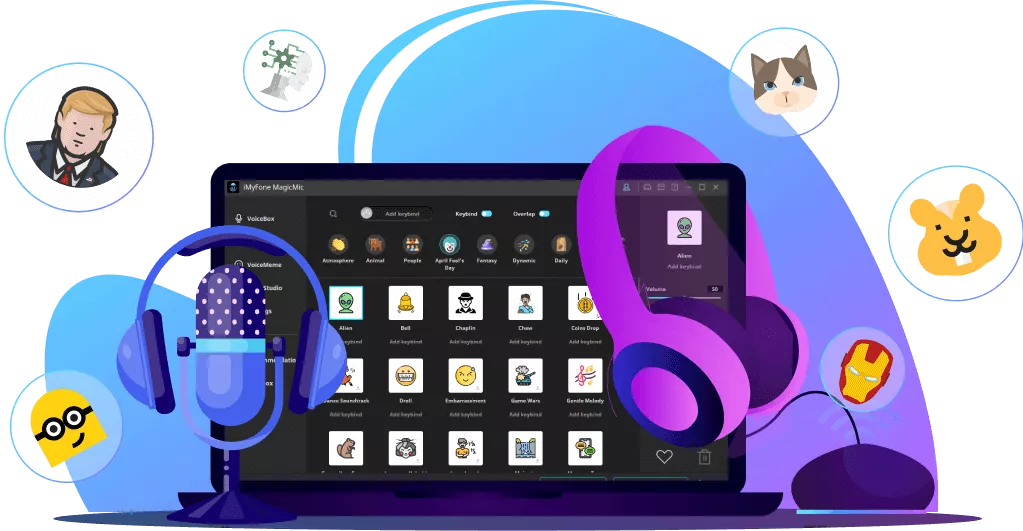 250+ Voice effects for one-click voice changing in real-time.
Huge library with 600+ Voice Effects and 200+ Voice Memes.
Sound emulator in games, live, chatting, online classes, and more.
Voice recording and audio voice changing is supported.
Voice studio lets you create any voice you like.