Nowadays, it is more prevalent to engage in activities such as online gaming and chatting with friends. One aspect that adds more excitement to playing games with friends over the internet is the ability to modify your voice using various voice changer themes. Currently, the space marine voice changer has become very popular.
If you're interested in trying this impressive Warhammer voice changer and want to learn more about its popularity, we've got you covered.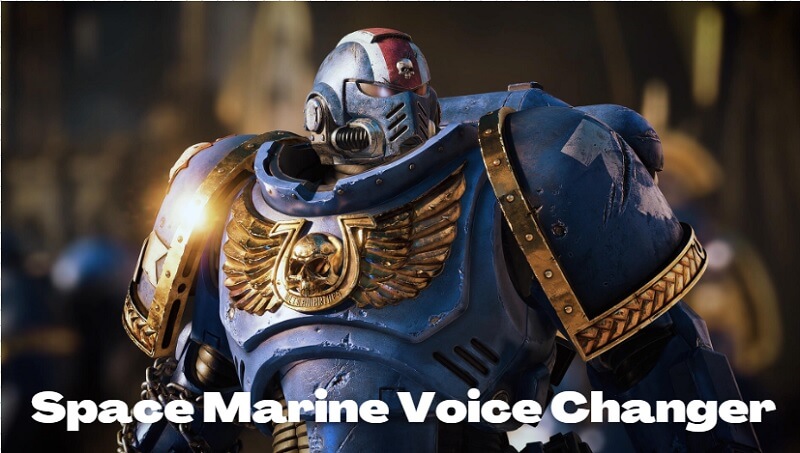 Part 1:Who is Space Marine?
A Space Marine, also known as an Adeptus Astartes, is a fictional character in the Warhammer 40,000 universe, a tabletop miniature wargame created by Games Workshop. Space Marines are genetically enhanced, power-armored super-soldiers who serve the Imperium of Man, a vast human empire spanning across the galaxy. They are known for their incredible combat prowess, unwavering loyalty, and dedication to the defense of humanity.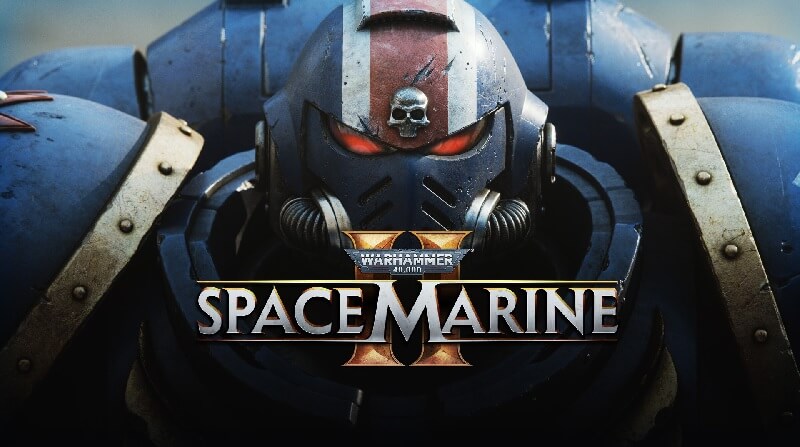 Part 2: Click Here! Get The Best Space Marine Voice Changer
To ensure an optimal experience, it is crucial to choose a voice changer that has numerous beneficial features. Following thorough testing and analysis, we have compiled a list of the best voice changers for use in the Apex Legends game.
When selecting from various voice changers, individuals typically seek out sources that offer the most impressive voice changer themes. If you are in search of the best space marine voice changers, your quest can come to a close. We have compiled a list ofthe most outstanding voice-changing tools that offer top-notch space marine voice changers.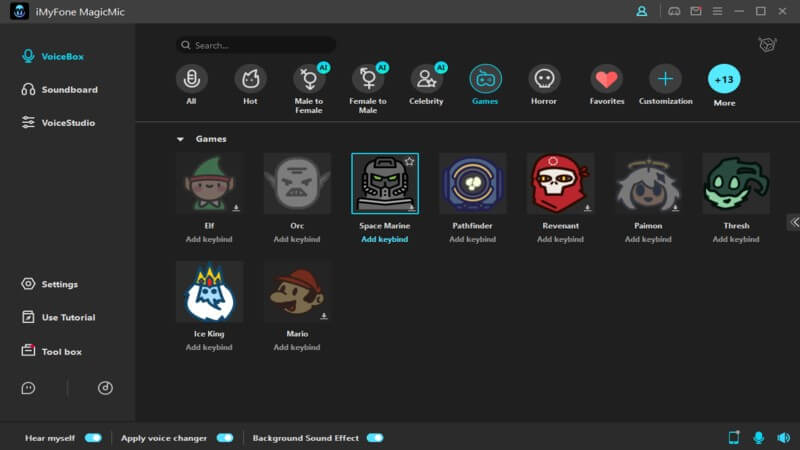 Key features of MagicMic Space Marine Voice Changer
Instantly access more than 125 real-time voice effects for immediate use.

Utilize a vast library of over 400 voice effects and 150 voice memes to create a unique voice suited to your content.

Enhance your content with AI voices, including those of celebrities and game characters such as Biden,xQc, Pokimane, and Ariana Grande.

The sound emulator supports various applications, such as gaming, live streaming, online classes, and chat rooms, including popular titles like Overwatch, League of Legends, PUBG, Second Life, and Fortnite.

Record and apply voice-changing effects to your audio recordings.

Customize any voice using the voice studio feature, allowing you to create truly distinctive and engaging content.
Step Use to Get Space MarineVoice -MagicMic
Step 1: Download and install the application.
Step 2: In the settings, select "Audio" and configure the audio tools by setting the microphone as the default input device and headphones as the output device.
Step 3: Launch Apex Legends and navigate to "Settings" and then "Sound." Select "Voice Chat Device" and choose "Voice Changer Virtual Audio Device" from the available options.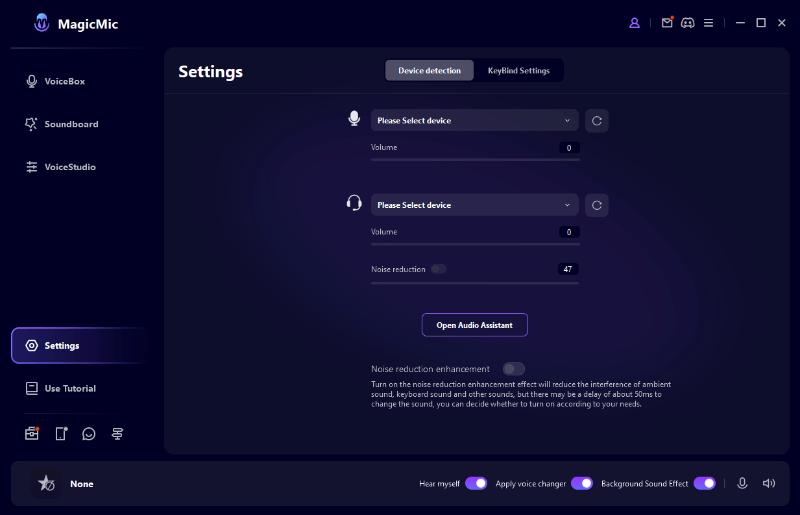 Step 4: In the VoiceStudio section of MagicMic, adjust the pitch frequency, reverb, etc., to achieve a Space Marine-like voice. In the next version of MagicMic, a preset Space Marine voice filter will be included.
Watch This Video To Know More About MagicMic
Part 3:FAQs about Space Marine Voice Changer
What is a Space Marine voice changer?
A Space Marine voice changer is a voice changing tool that allows users to alter their voice to sound like a Space Marine from the Warhammer 40,000 universe.
Can I use a Space Marine voice changer in other games?
Yes, you can use a Space Marine voice changer in other games as well. However, it is important to check if the voice changer is compatible with the specific game you want to use it in.
Is using a Space Marine voice changer legal?
Generally, using a Space Marine voice changer for personal use is legal. However, using it for illegal activities, such as prank calls or impersonating someone else, is not legal.
Can I create my own Space Marine voice changer?
Yes, you can create your own Space Marine voice changer using various voice changing software and tools. However, it requires a significant amount of technical expertise and time to create a high-quality voice changer.
Final words
Gamers often seek out high-quality voice changers, and with the Warhammer 40k Voice Changer generating so much excitement, everyone was eager to try it out. We trust that this article has provided insight into where to locate this prominent new voice changer and the various platforms on which it can be replicated.
With iMyFone MagicMic Space Marine voice changer offering numerous sound effects and impressive themes, we hope you'll unleash your creativity and produce exceptional Space Marine sounds on your own.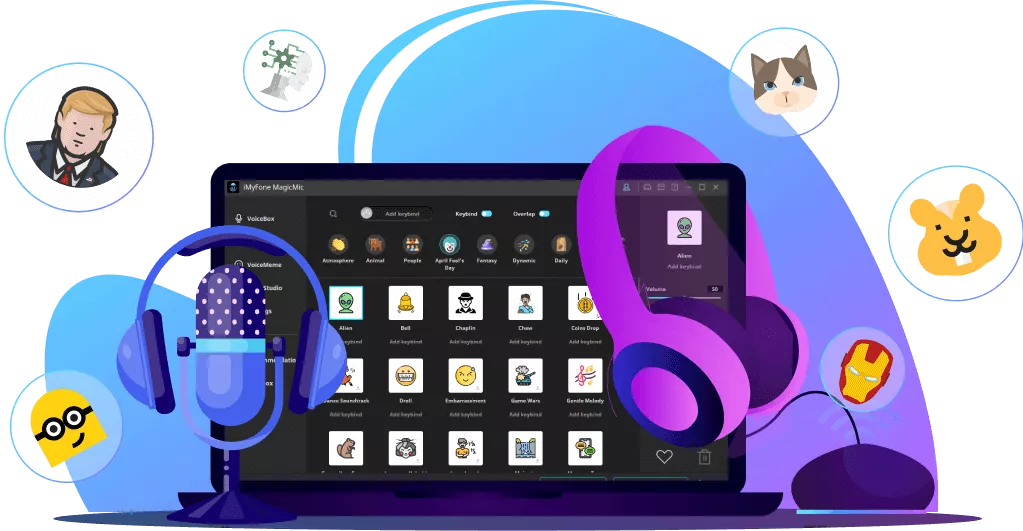 125+ Voice effects for one-click voice changing in real-time.
Huge library with 400+ Voice Effects and 150+ Voice Memes.
Sound emulator in games, live, chatting, online classes, and more.
Voice recording and audio voice changing is supported.
Voice studio lets you create any voice you like.