Are you an admirer of Ice Cube's distinctive voice and eager to infuse your audio content with a touch of his iconic style? Look no further! In this article, we'll take you on an exciting journey into the realm of Ice Cube AI voice, voice changer, and voice generator tools that will revolutionize the way you interact with your audience. Whether you're a content creator, a podcast host, or a gamer, these cutting-edge technologies will undoubtedly elevate your audio experience and leave your listeners in awe.
Part 1: Info about Ice Cube
Ice Cube, born O'Shea Jackson Sr. on June 15, 1969, is an American rapper, actor, and film producer. His influence on gangsta rap began with N.W.A's album Straight Outta Compton (1988). His politically charged solo albums AmeriKKKa's Most Wanted (1990), Death Certificate (1991), and The Predator (1992) gained critical and commercial success. Inducted into the Rock and Roll Hall of Fame in 2016 as part of N.W.A.
Ice Cube's film career started in the early 1990s, with notable roles in Boyz n the Hood (1991) and Friday (1995). He later directed The Players Club (1998) and appeared in numerous films, showcasing his versatility as an actor and producer.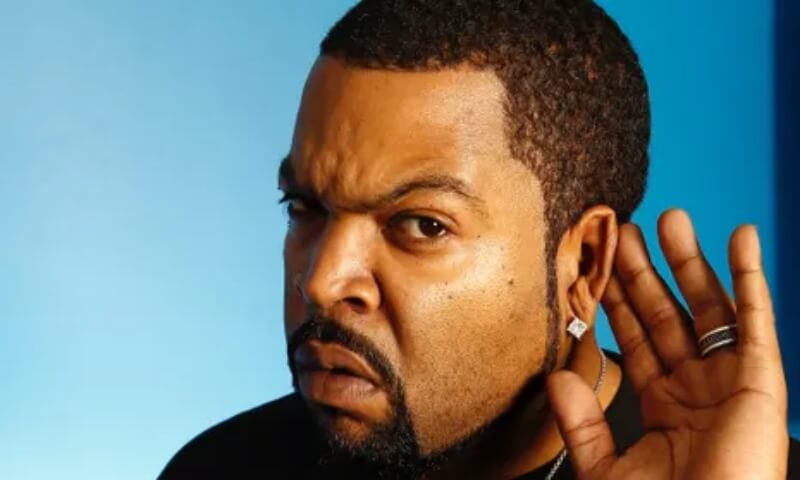 Part 2: How to Get Ice Cube AI Voice with AI Tools?
MagicMic is a the state-of-the-art AI voice changer and soundboard boasting an impressive array of features. With over 225 filters, 600+ sound effects, and 200+ memes, it's a powerhouse of creativity. Seamlessly integrated with various programs, this tool provides customizable options for both fun and professional purposes. Record voices, modify audio files, and embark on a personalized audio adventure for any occasion.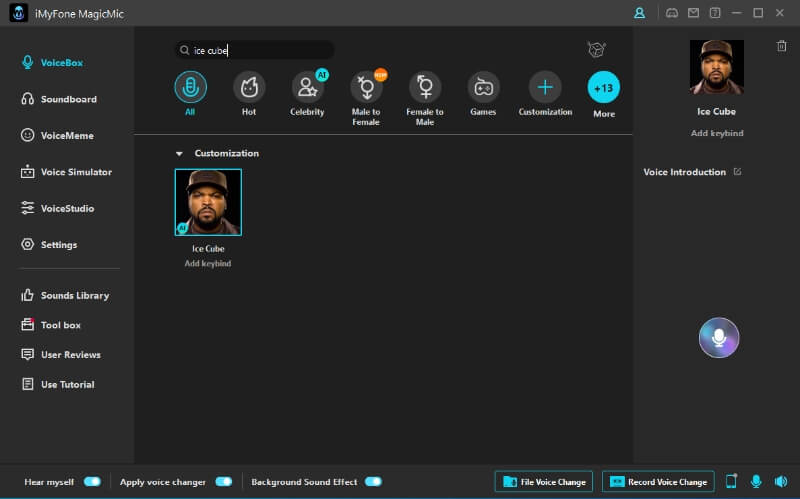 How to get Ice Cube AI voice?
Step 1: Download and Launch
Install MagicMic software, log in to your account.
Step 2: Configure Input and Program Settings
Choose your main microphone as input, enable "Apply Voice Changer," activate "Hear Myself."
Step 3: Select the MagicMic Virtual Audio Device
Select Virtual Audio Device as input in your preferred app for seamless voice modification.
Step 4: Choose Voice or Create AI Voice
Explore effects , assign keybinds, create personalized AI voices, such as Ice Cube AI voice, Ice Spice, Drake, Kanye.

Key features of MagicMic
Ice Cube Voice Changer
It provides 225+ voice effects,600+ voice effects and 200+ voice memes.

Instant real-time AI effects for voice enhancement

Fun built-in soundboard for interactive audio clips.

Convenient customizable hotkeys for quick access to favorite voice effects.

Enhanced audio quality with background noise suppression.

Seamless integration with Discord, Twitch, and other popular platforms.

Virtual audio driver feature for capturing and modifying audio from any application or device.
VoxBox is a groundbreaking AI voice solution designed for imaginary video game characters. Boasting an impressive array of over 3200 AI-generated voices in more than 77 languages and 100 accents, VoxBox provides an array of features such as text-to-speech, voice cloning, and text transcription. Its unparalleled flexibility allows users to fine-tune pitch, speed, and volume for gaming voiceovers and creative entertainment ventures, setting new standards in versatility.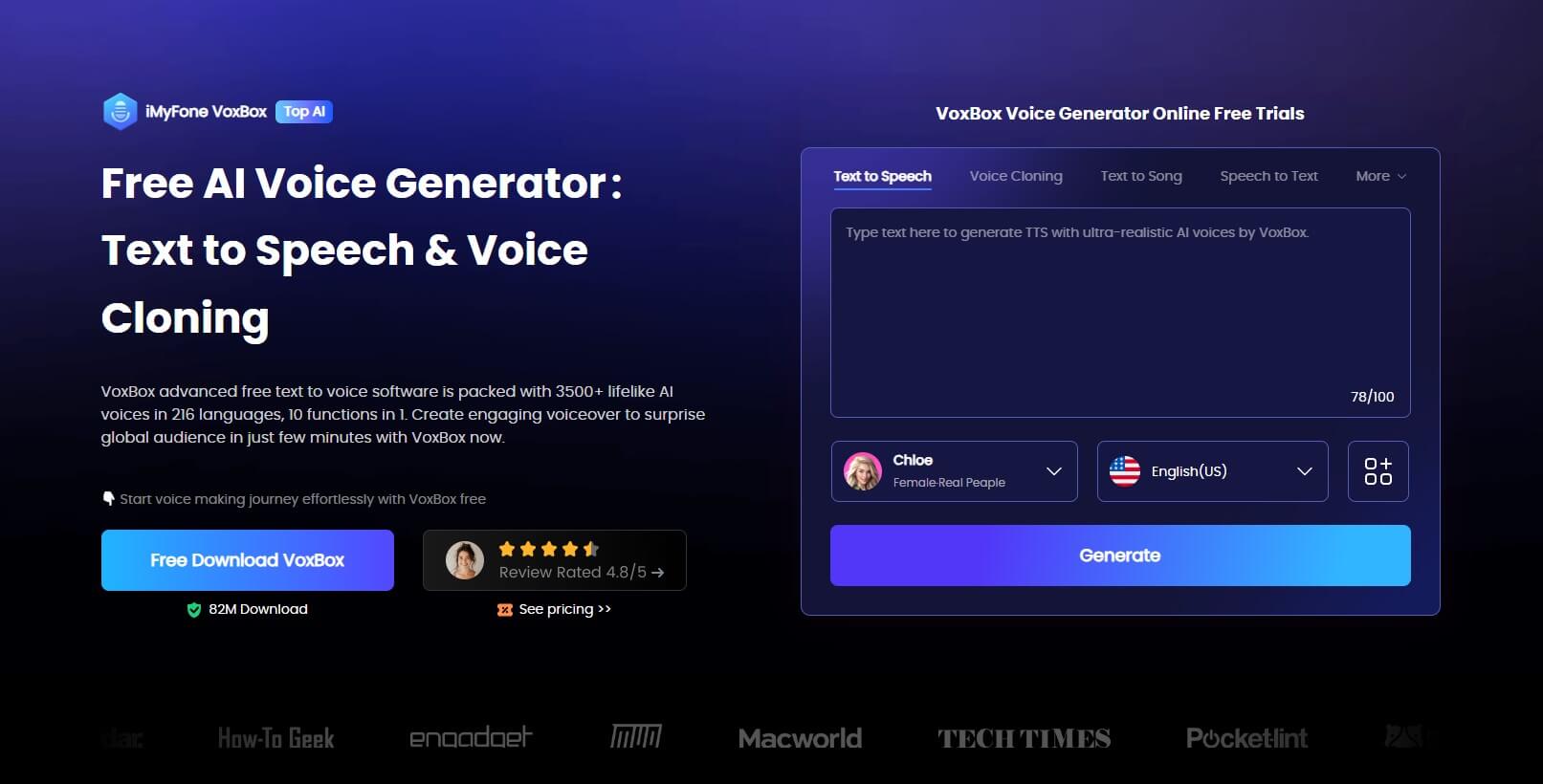 Key features of VoxBox Ice Cube Voice Generator
Rich AI voices: 3200+ variations, from YouTubers to celebrities, cater to diverse roles.

Worldwide reach: Accessible in 46+ languages, including Japanese and German support.

Versatile accents: Choose from 100+ options like British, Indian, and Hindi for voice creation.

Multi-in-1 functionality: TTS, STT, voice recording, video conversion, and audio editing.
How to use VoxBox Ice Cube Voice Text to Speech ?
Step 1: Get Started: Begin by downloading and installing VoxBox software on your device.
Step 2: Choose a Voice: Explore the "Text to Speech" lab to find the perfect voice, such as "Ice Cube."
Step 3: Generate Dubbing: Input your text, click "Convert," and VoxBox will produce the voiceover.
Step 4: Export High-Quality Audio: Save your creation in formats like OGG, WAV, or MP3, suitable for gaming, business, or social media endeavors.
Part 3: FAQs about Ice Cube AI Voice
What is Ice Cube AI Voice?
Ice Cube AI Voice is an artificial intelligence-based voice solution inspired by the iconic rapper and actor Ice Cube. It offers a unique set of AI-generated voices that can be used for various applications, such as voiceovers, entertainment projects, and more.
What features does Ice Cube AI Voice offer?
Apart from providing a diverse selection of AI voices, Ice Cube AI Voice offers functionalities like text-to-speech conversion, voice modulation, and customization options for pitch, speed, and volume.
Why was Ice Cube kicked out?
Ice Cube was kicked out due to a dispute with the group's manager, Jerry Heller. Despite the album "Straight Outta Compton" get massive sales and positive critical reception, Ice Cube felt he was unfairly denied royalties for his significant involvement in its creation. Feeling cheated, he decided to leave N.W.A in December of 1989. The dispute was eventually settled out of court in 1990.
Final words
People are drawn to Ice Cube's distinctive voice, characterized by its powerful and charismatic delivery. With the availability of Ice Cube voice changer and generator technology, individuals now have the opportunity to emulate his iconic voice for entertainment, creative projects, and personal enjoyment. The allure lies in the desire to capture the essence of this renowned rapper and actor, giving enthusiasts a chance to add a touch of Ice Cube's captivating presence to their own endeavors with the help of cutting-edge AI voice technology.