Do you want to make songs or prank your friends by making a voice note/audio in Kanye West's voice? or you could use his voice to make customize voicemail greetings.
But there is so much text-to-speech in the market, and which Kanye West voice generator should you use? in this article, I would recommend the top 5 Kanye west TTS generator to help you make the choice.
Try it Free
Part 1:Do You Know Who Kanye West is?
Kanye West, who now goes by a new name,"Ye",is one of the most popular rappers today. He is also a songwriter, producer, and grammy award winner (21 times- most by any).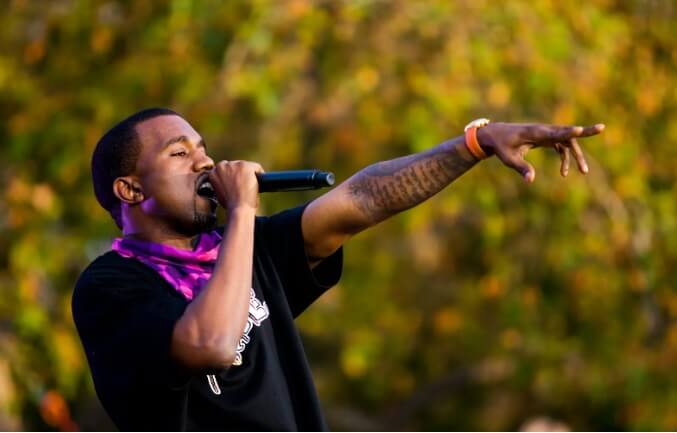 Today he has over 18 Million followers on Instagram, and the numbers are even more in real life.
Most of the time, he stays in the news because of his hits, record-breaking album views or sales, and his concerts. People love his voice and don't get tired of listening to it. That's why he has over a billion views on YouTube alone.
Part 2: Top 5 Kanye West Text-to-Speech Voice Generators
iMyFone Voxbox is one of the Top 5 voice generator software out there. It is developed by iMyFone. which have multiple powerful functions such as text-to-speech, speech-to-text, and video convert, etc.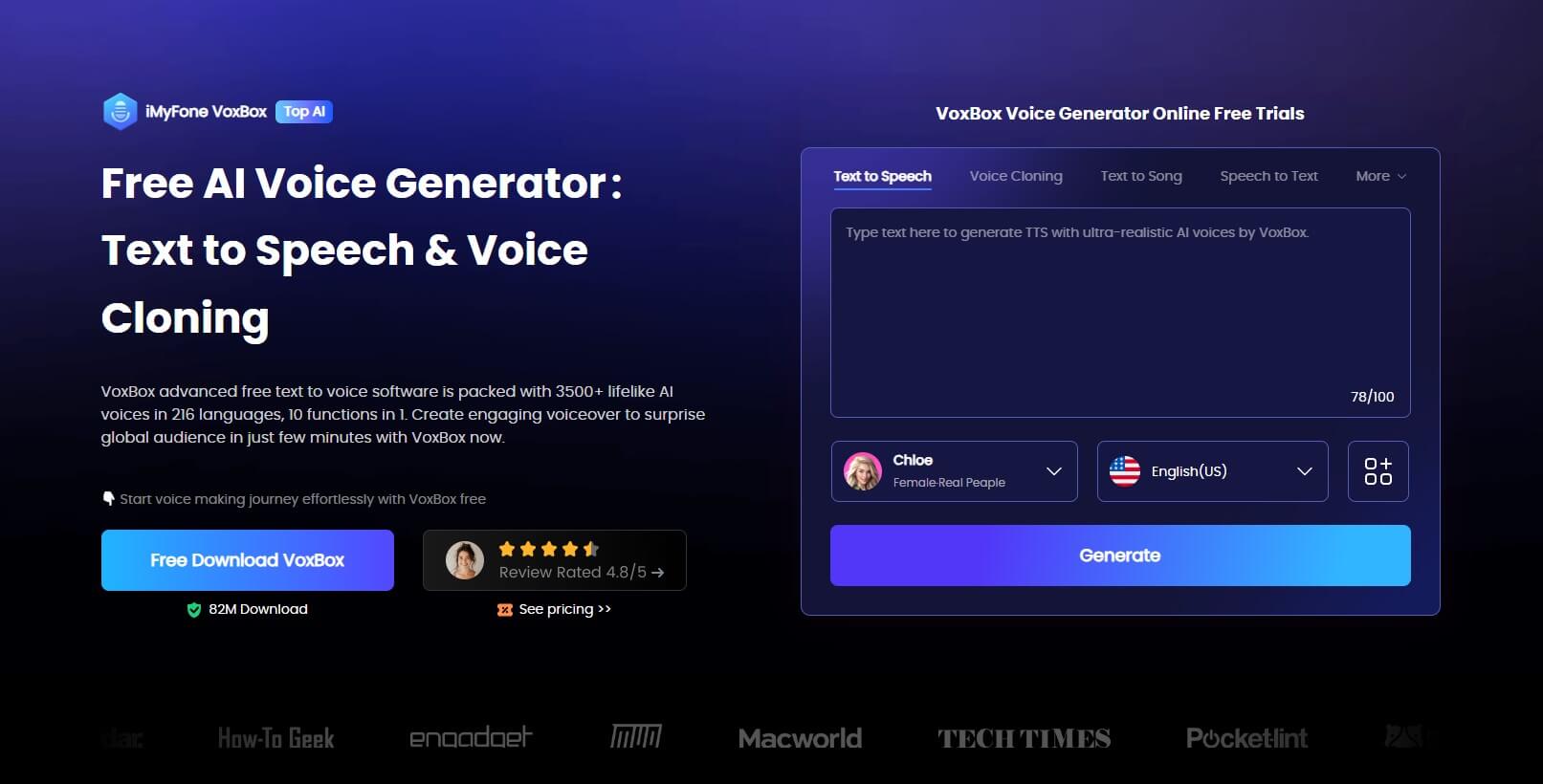 We just need to discuss using TTS to make Kanye west's voice. download and install VoxBox, Type or Select "Rappers" on the Voice Type, and then you can find Kanye West on the voice sheet.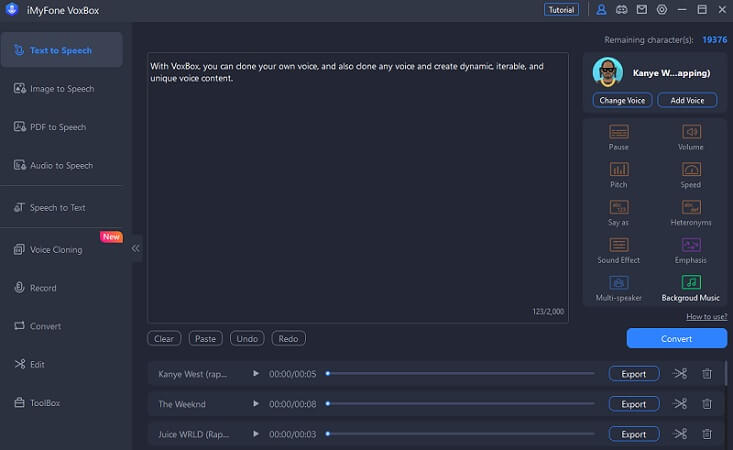 Listen to Kanye-West's Text-to-Speech Voice for free using iMyFone Voxbox down below!

Features:
46+ global languages like Spanish, Japanese, Indian.

3200+ voices like Rappers, YouTubers, cartoons, celebrities, voice actors, etc.

Supported Pause, Speed,Emphasis,Say as, Pitch,Volume etc to adjust your audio.

You can also import, export, and edit the audio/voice note there.

It supports almost every popular audio format (inducing MP3, WAV, AAC, etc.)

Supported voice record even from platforms like iTunes.

User-friendly interface, safe, easy-to-use.

Safe to use and clean interface.
Try it Free
Speechelo is another text-to-speech tool that uses AI to generate the voiceover automatically. It claims that the voices sound like humans. you can choose a similar human voice like kanye west to generate voiceover.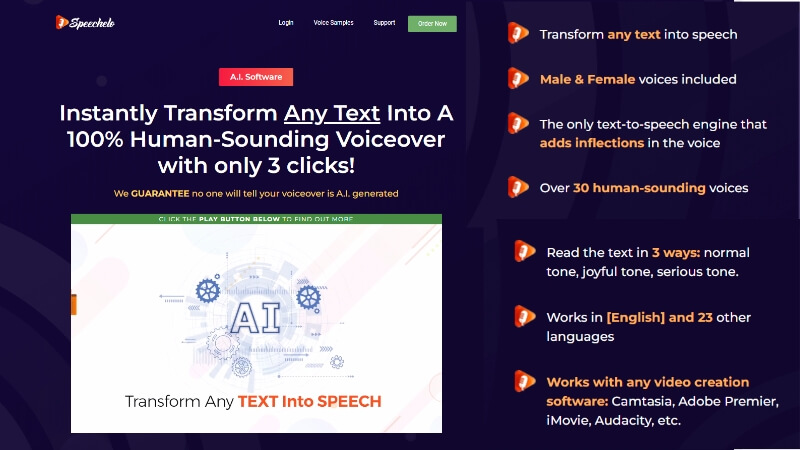 Features:
It uses Artificial Intelligence to make the voices sound real.

You can get over 30 voices to choose from when you use Speechelo.

It supports up to 23 languages.

The user can change and adjust the speed and pitch of the voice.

It provides expressive voices and offers three kinds of tones- Joyful, normal, and serious.
Capti Voice is also a voice generator, which does not contain Kanye West's voice. It is more common among students to convert any PDF file, assignment, or any other document into audio. You can also use it for your own purposes. But there is one limitation—you can't export the audio file. However, this should not cover up the fact that Capti Voice offers a lot of features.

Features:
Capti Voice has a user-friendly interface, so it is simple to use.

It supports more than 26 languages. It means that you can most probably use it in your native language (if it is included here).

You can get different Regional accents there to choose from.

Capti voice text-to-speech generator works both online and offline.
Streams Speak is one of the most popular text-to-speech generators out there. It is developed by Oveit,It is considered ideal for storytelling because of the variety of accents it offers. But you can also use it for pranking and other purposes.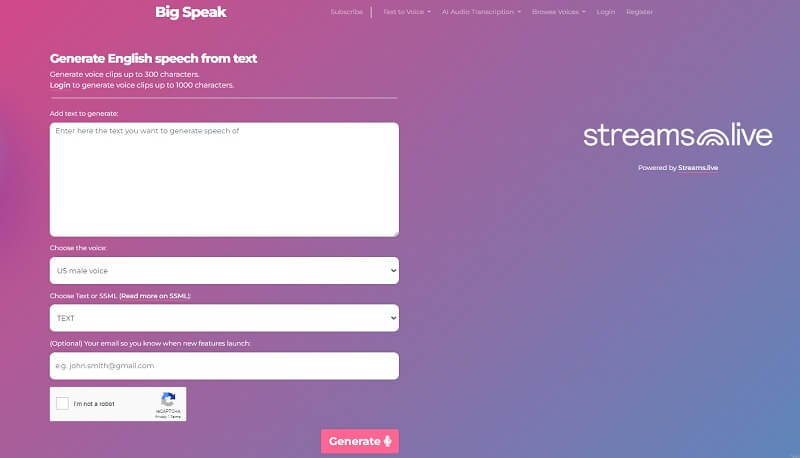 Features:
It is a free online tool where you can add up to 1000 characters to generate the voice. But if you don't sign up, you can only put in less than 300 characters.

This tool uses the latest "Machine Learning" algorithms, which allows it to generate human voices.

Streams Speak is powered by Streams Live; that's why it is user-friendly.

It also gives you the option to upload the audio file, which you can convert into another human-sounding voice.

You can also choose from different accents there (USA, UK, and Australian accents are offered).

Streams Speak supports five languages- English, German, Italian, French, and Japanese.
Sonantic is the great AI Voice Generator but also not contain kanye west's voice. which has been praised by the leading media like The Washington Post, Business Insider, Daily Mail, The Verge, etc. Sonantic is also AI-powered (like other tools in this guide), which is why the voices it generates are expressive, and you can feel the emotions. You can add your script there, and it will convert it to the highest quality audio in no time.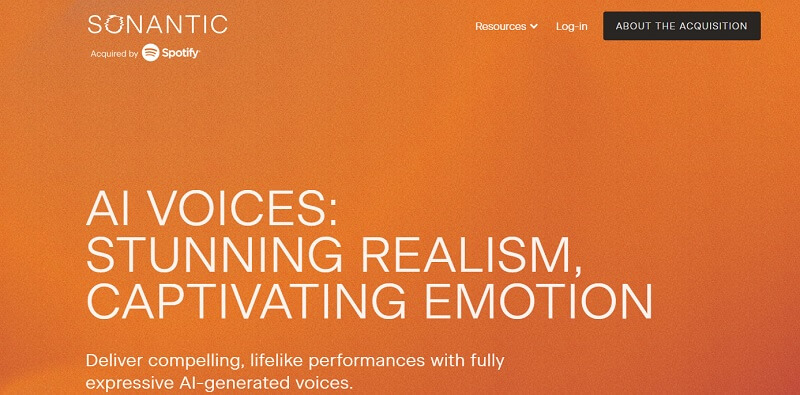 Features:
Sonantic offers "Expressive" options so that you can have the audio in your desired tone and intensity. You can select from Anger, Fear, Happy, Sad, and Shouting.

You can also edit the audio and adjust the pitch.

This voice generator also allows you to export your audio file without compressing it.

Sonantic has a strong security system, so don't worry about the files being hacked or stolen.
Part 3: Comparison of Top 5 Best AI Kanye Voice Generators
| Product Name | Platform | Languages | Voices | User Rating | Price |
| --- | --- | --- | --- | --- | --- |
| iMyFone VoxBox | Windows | 46+ | 3200 | 4.9 | $14.95/Monthly; $39.95/Yearly; $79.95/Lifetime |
| Speechelo | Mac & Win; iOS & Android | 23 | 30 | 4.7 | $47/One-time Payment |
| Capti Voice | Mac & Win; iOS & Android | 26 | 26 | 4.8 | $1.99/Monthly; $9.99/2-quartly; $19.9/Yearly |
| Streams Speak | Mac & Win; iOS &Android | 6 | 1000 | 4.7 | $19/Monthly |
| Sonantic | Unclear | Unclear | Unclear | 4.8 | Unclear |
Conclusion
We have discuss all of kanye west tts voice generator, and you would choose the best one for your purpose( ex, storytelling app, voiceover for your video, or E-learning course,etc), but if you still confused about that, i would recommend iMyFone VoxBox--which is not just a tts voice generator, it supproted more languges and provide more voice (which incuded related accent) , you can use it to require your more purpose, not wait, download and install it.
Try it Free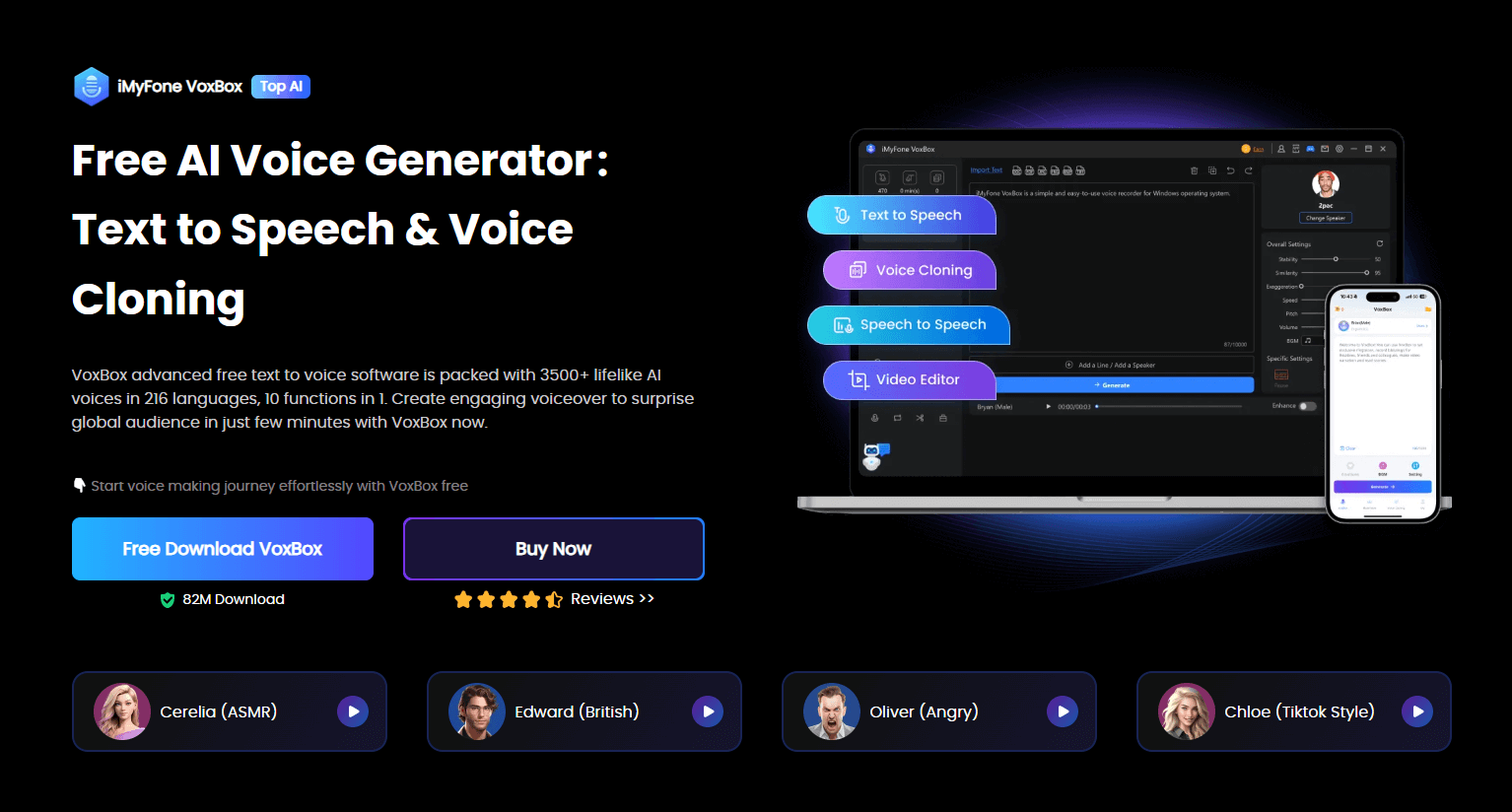 Watch this video to learn more about the Best Kanye West TTS Voice Generator VoxBox: