Do you Know Juice Wrld? or do you want to generate voiceover sound likes like Juice Wrld? Text-to-speech is a modern technique that digitizes the text into a different voice you like. Your whole script is converted into a single voice of your favorite character or person, so you will never have difficulty reading it.
In this article, we will guide you about Juice Wrld voice and how you can convert your text into its voice with a professional text-to-speech generator.
Part 1:Who is The Juice Wrld?
Juice Wrld (Jarad Anthony Higgins) is a famous American rapper and songwriter who usually deals with rapping and the hip-hop genre. He is one of the leading figures for emo raps and SoundCloud rap albums. People love his voice and recognize him as the king of rap music, so most people are fans of him and want their subtitles or scripts to be converted into his voice. He has such a unique voice that people admire and keeps listening to it many times.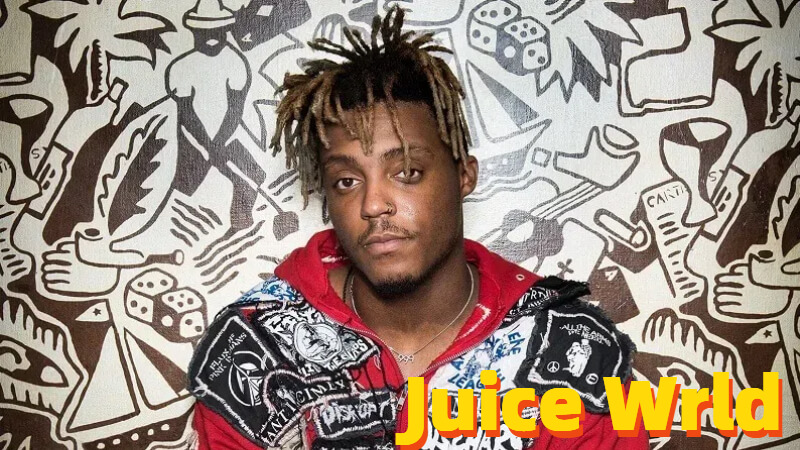 Part 2: How to Make Voiceover Sound like Juice Wrld
If you are facing difficulties in reading or writing the script, then you can use iMyFone VoxBox, the best text-to-speech generator, to listen to the script in your favorite rapper Juice Wrld's voice. Let's see how this intelligent software works to make the voiceover sound like Juice Wrld.
How To Use:
Step 1: Download and install the iMyFone VoxBox

Try it Free

Step 2:From the left-hand menu panel, click "Text-To-Speech" then choose the voice you want.

Step 3:Type your content or paste,then convert.
Listen to the Juice Wrld's Voice Generated by VoxBox.

Part 3:Reviews of Best Juice Wrld TTS Voice Generator- VoxBox
In this part, we will discuss a full review of a professional Text-to-speech generator which is the user's best choice and a worthy software. Let's figure out the whole review.
iMyFone VoxBox is a rapper voice generator that supported Juice Wrld's voice, and also supported other rappers like Kanye West, Eminem, etc.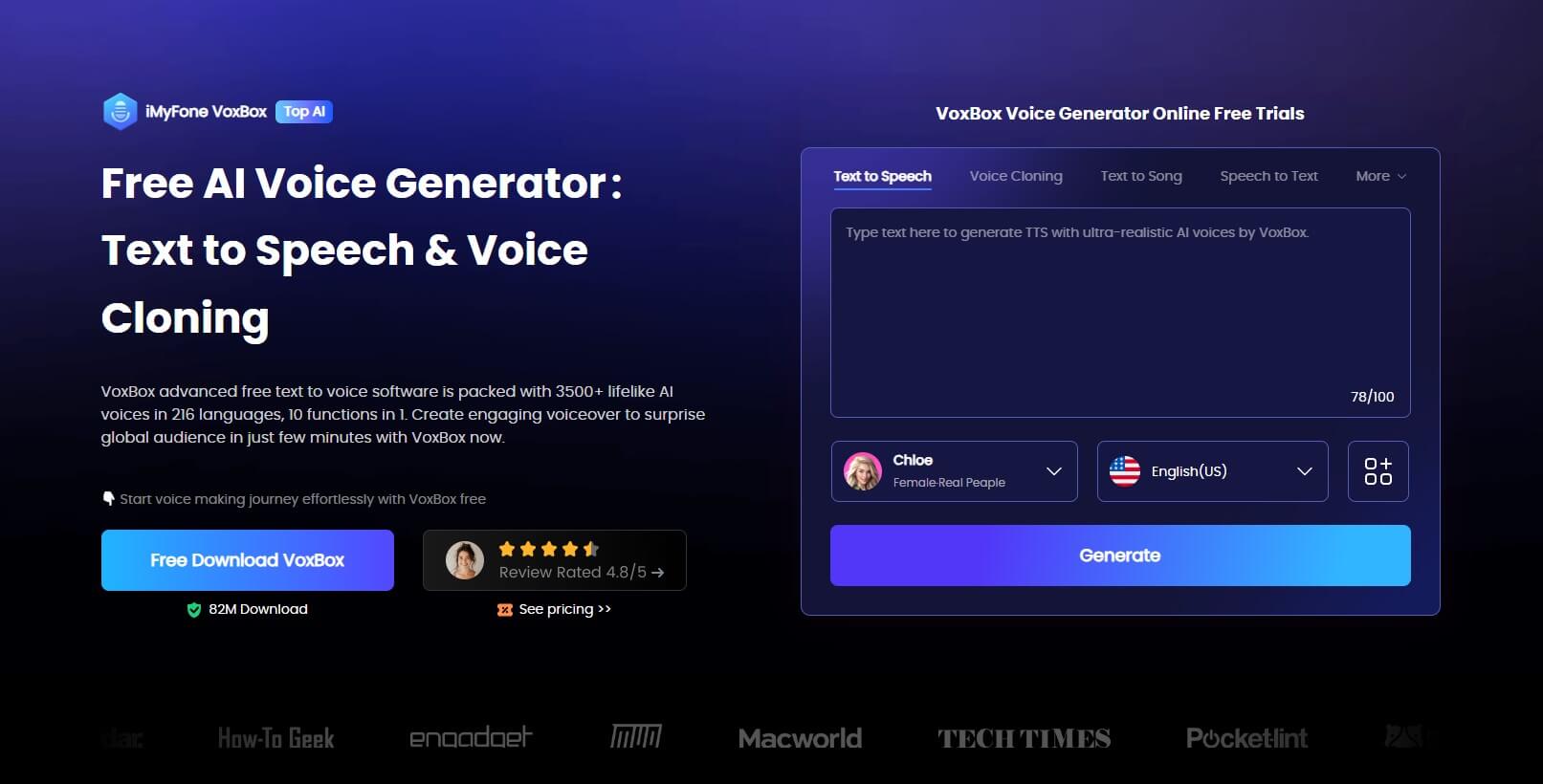 Features:
Supported 3200+ voices.

Supoorted 100+ accents like Hindi accent , Aussie accent, etc.

Supoorted 46+ languages like Spanish, German, etc.

Voxbox supported Speech-to-text, Voice-clone, video convert, record, audio edit. etc

Supported adjust parameters such as Speed, Volume, Pitch, Pause,Emphasis, etc.

Supported multiple output format like WAV,OGG, etc.
Pros:

Simply to use & Safe and directly interface

No Ads
Cons:

Only supported Win, Mac coming soon.
Reviews:
There are almost good reviews for this text-to-speech software.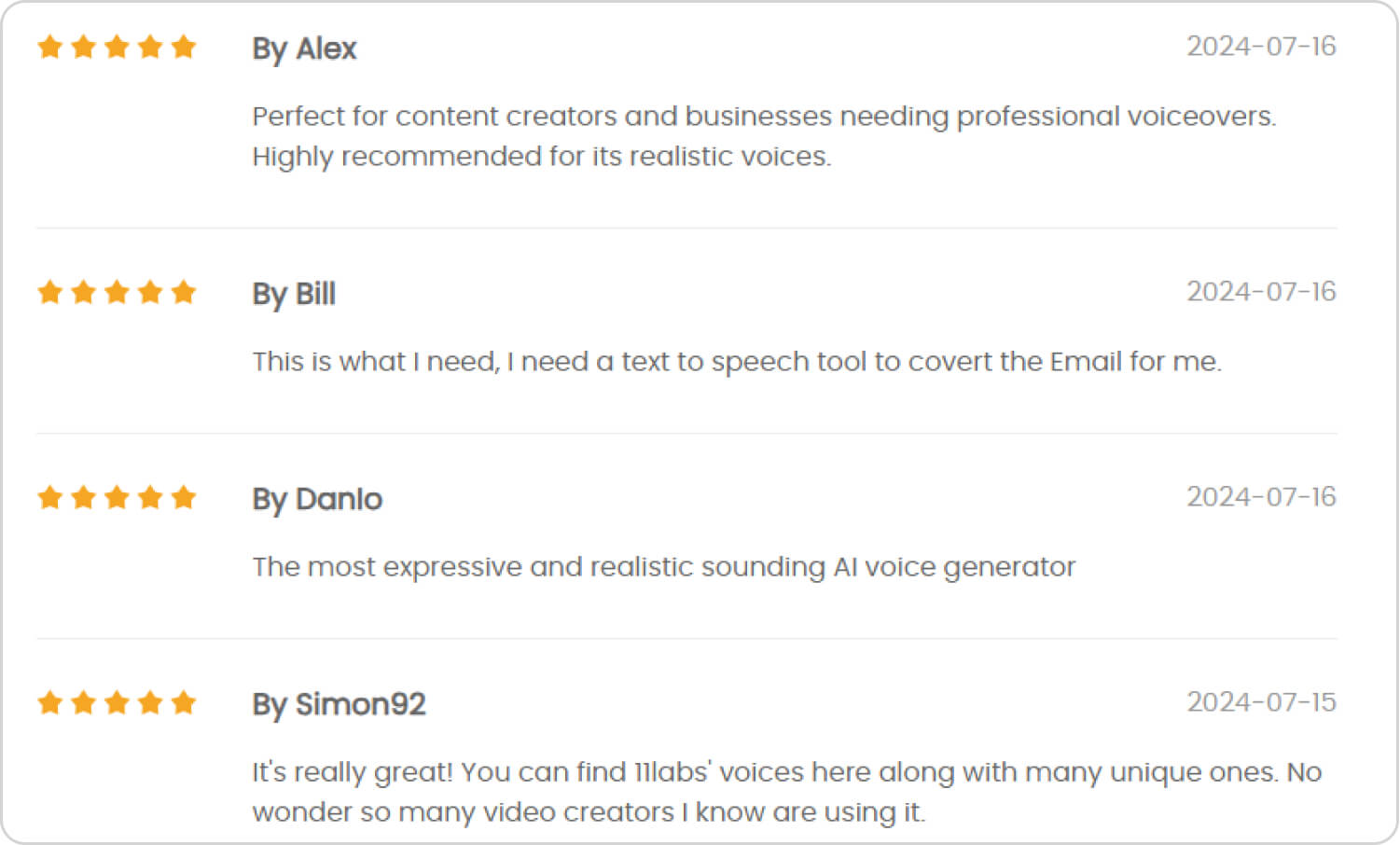 Price:
| Plan | Price |
| --- | --- |
| 1-month Plan | $14.95 |
| 1-year Plan | $39.95 |
| Lifetime Plan | $79.95 |
Watch this video to learn more about the Best TTS Voice Generator-iMyFone VoxBox:
Conclusion
There are almost good reviews for this text-to-speech software. If you are a rap lover and want to convert your subtitles or text to your favorite rapper's voice, then iMyFone VoxBox can efficiently do it without hassle.
If you have other needs just as making voiceover, you also could choose VoxBox. which not only supported 3200+ Ai voices such as anime, cartoon, etc but also supported 100+ accents like British, Newzealand, etc.
Try it Free