Do you Know Juice Wrld? or do you want to generate voiceover sound likes like Juice Wrld? Text-to-speech is a modern technique that digitizes the text into a different voice you like. Your whole script is converted into a single voice of your favorite character or person, so you will never have difficulty reading it.
In this article, we will guide you about Juice Wrld voice and how you can convert your text into its voice with a professional text-to-speech generator.
Tips
Watch this video to learn more about using
Ai voice generators
to make realistic & natural rap speech.
Part 1:Who is The Juice Wrld?
Juice Wrld (Jarad Anthony Higgins) is a famous American rapper and songwriter who usually deals with rapping and the hip-hop genre. He is one of the leading figures for emo raps and SoundCloud rap albums. People love his voice and recognize him as the king of rap music, so most people are fans of him and want their subtitles or scripts to be converted into his voice. He has such a unique voice that people admire and keeps listening to it many times.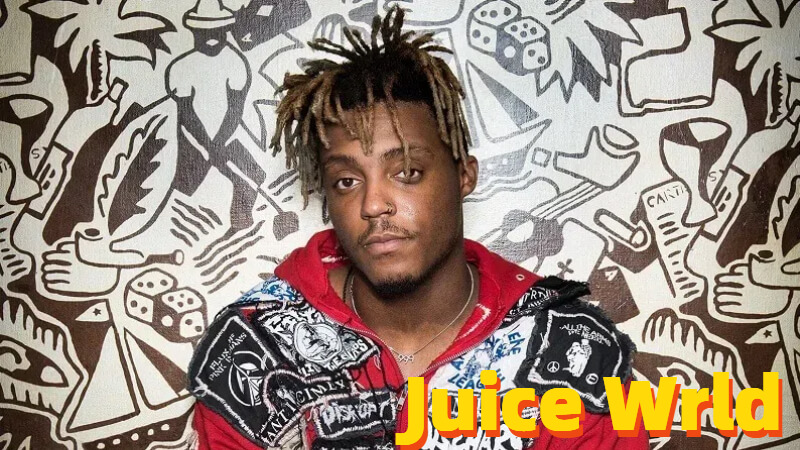 Part 2: How to Make Voiceover Sound like Juice Wrld via Text-to-Speech
If you are facing difficulties in reading or writing the script, then you can use iMyFone VoxBox, the best text-to-speech generator, to listen to the script in your favorite rapper Juice Wrld's voice. Let's see how this intelligent software works to make the voiceover sound like Juice Wrld.
How To Get Juice Wrld AI Voice with TTS Tech:
Step 1: Download and install the iMyFone VoxBox

Step 2:From the left-hand menu panel, click "Text-To-Speech" then choose the voice-"Juice Wrld".

Step 3:Type your content or paste,then convert.
Feel free to listen to the AI-generated voice of Juice Wrld created by VoxBox. Moreover, VoxBox provides users with the convenient capability to clone Juice Wrld's voice effortlessly through its voice cloning functionality.

Part 3:Recreate Juice Wrld AI Voice through TTS Voice Generator In 2023 - VoxBox
In this part, we will discuss a full review of a professional text-to-speech generator which is the user's best choice and a worthy software. Let's figure out the whole review.
iMyFone VoxBox is a rapper voice generator that supported recreating Juice Wrld's voice, and also supported generated other Ai rapper voices like Kanye West, Eminem, etc.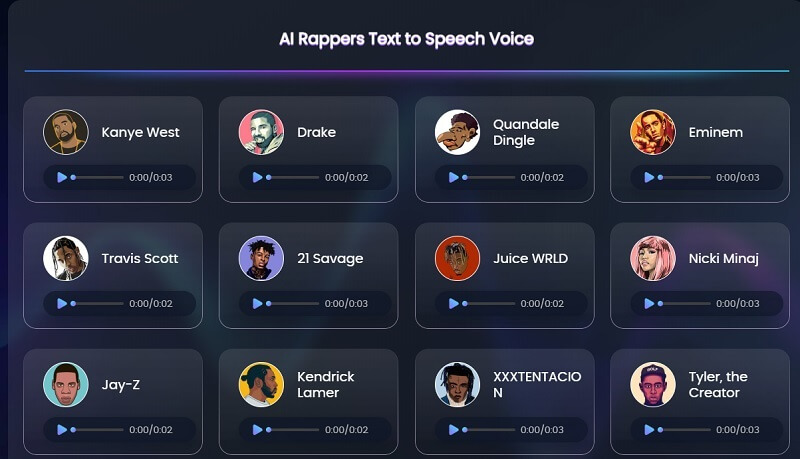 Features:
VoxBox offers support for over 3200+ voices, including those of famous artists like Juice Wrld.

It also provides compatibility with 100+ accents and 46+ languages, making it suitable for dubbing purposes.

With VoxBox, users can take advantage of various features such as speech-to-text, voice cloning, video conversion, recording, and audio editing.

The platform allows for adjusting parameters like speed, volume, pitch, pause, emphasis, and more.

Additionally, VoxBox supports multiple output formats such as WAV, OGG, and others, providing flexibility for users' audio needs.
Pros:

Simply to use & Safe and directly interface

No Ads
Cons:

Free trail version not included voice cloning.
Reviews:
There are almost good reviews about user to get AI voices and rapping for teir content for this text-to-speech software.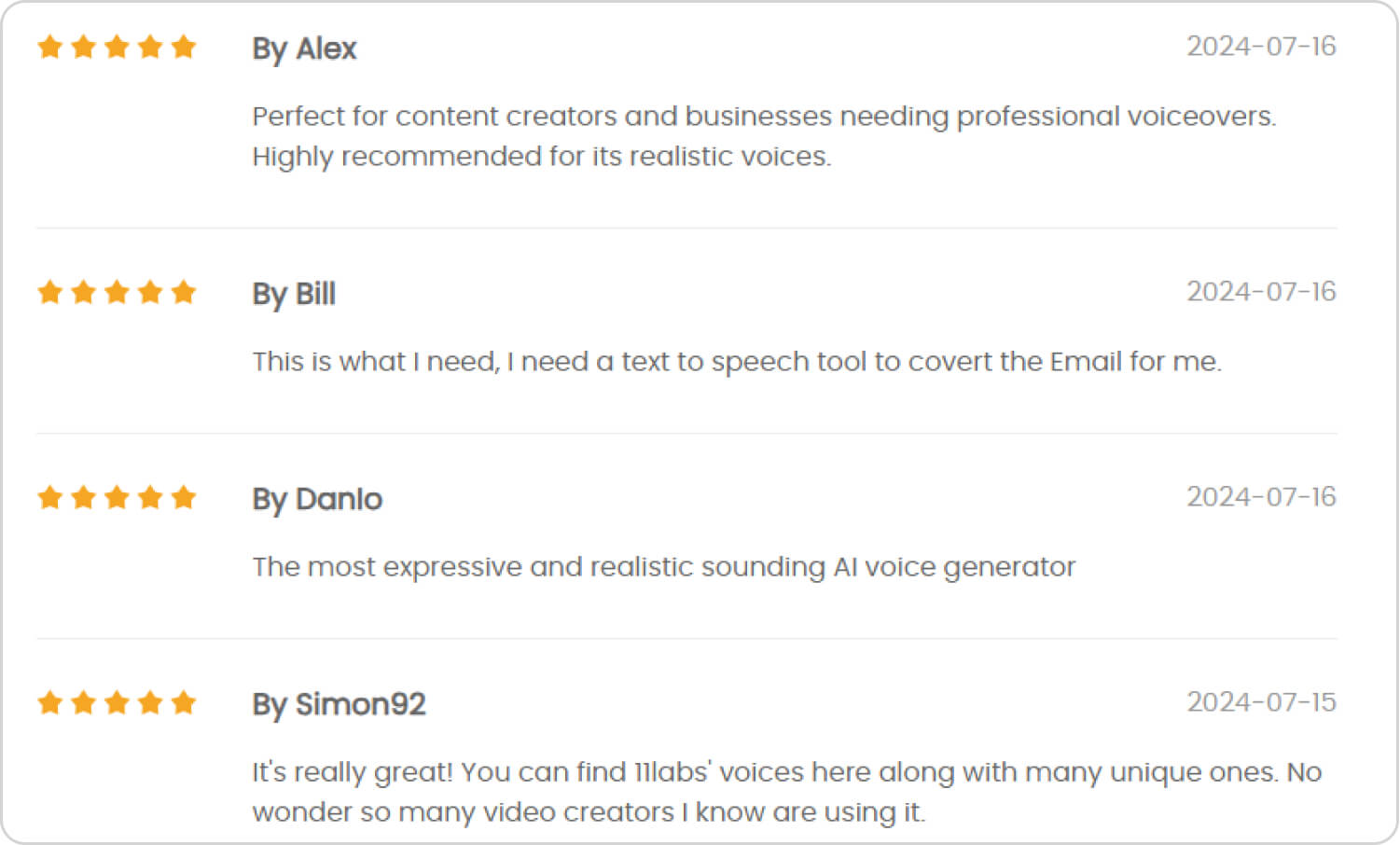 Price:
| Plan | Price |
| --- | --- |
| 1-month Plan | $14.95 |
| 1-year Plan | $49.95 |
| Lifetime Plan | $99.95 |
Watch this video to learn more about the Best TTS Voice Generator-iMyFone VoxBox:
Part 4:Bouns Tips | How to Make Juice WRLD AI Songs
With this comprehensive guide, you can easily create AI-generated Juice WRLD songs, just like the ones seen on TikTok and YouTube, in a matter of seconds!
Step 1: Signing up for a Voicify AI account at Voicify.ai/signup to generate your custom Juice WRLD AI song or explore other AI-created music options.

Step 2:Select an Appropriate Voice Model.

Step 3:Provide Your Music File.

Step 4:Tailor Your AI Juice WRLD Song

Step 5:Generate Your Juice WRLD AI Cover Masterpiece
Conclusion
There are almost good reviews for this text-to-speech software. If you are a rap lover and want to convert your subtitles or text to your favorite rapper's voice, then iMyFone VoxBox- Juice Wrld voice generator can efficiently do it without hassle.

If you have other needs just as making voiceover, you also could choose VoxBox. which not only supported 3200+ Ai voices such as anime, cartoon, etc but also supported 100+ accents like British, Newzealand, etc.