Do you want to free get Nicki Minaji AI voice for content creation or just for fun? Since it is always fun to sound like a big celebrity, and it doesn't get any better if you find a tool or software that does it for free.
In this article, we will walk you through how to use Nicki Minaj voice generator to get her iconic voice to elevate your content and go viral on social media platform.
Let's dive right in!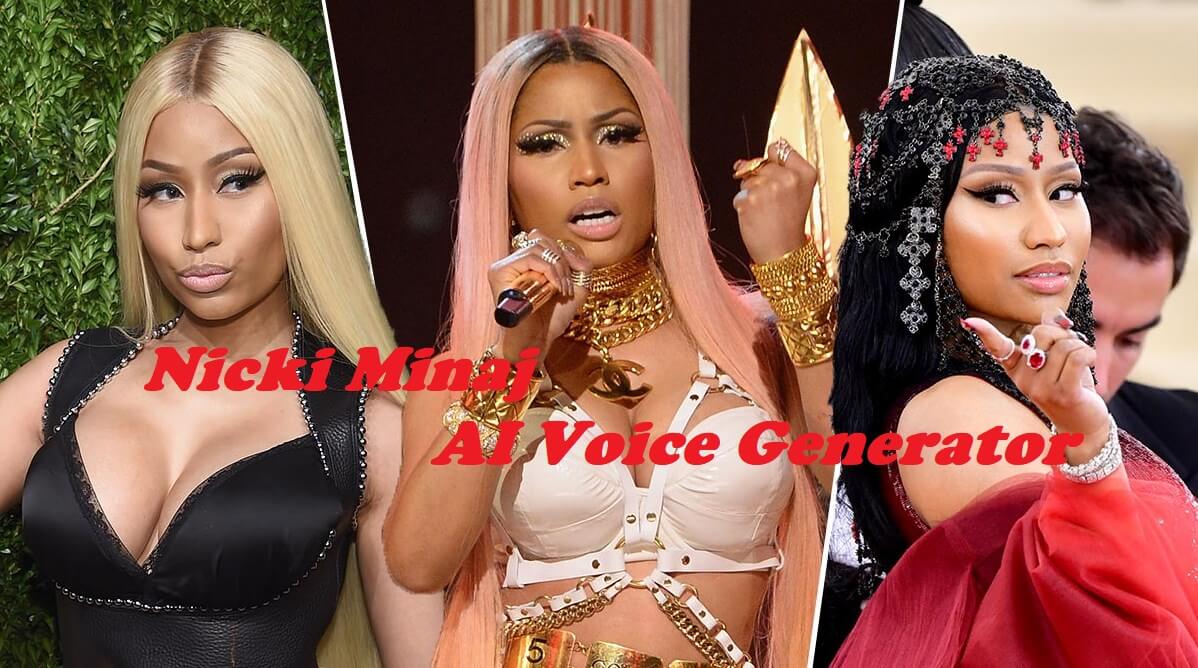 Listen to Nicki Minaj AI voice for free using iMyFone Voxbox down below!

Part 1: Who is Nicki Minaj?
Nicki Minaj, also known as Onika Tanya Maraj, is a Trinidadian-born singer, composer, tv host, and performer born on December 8, 1982, in St. James, Trinidad, and Tobago. She is well known for her controversial songs and flow rapid rap style.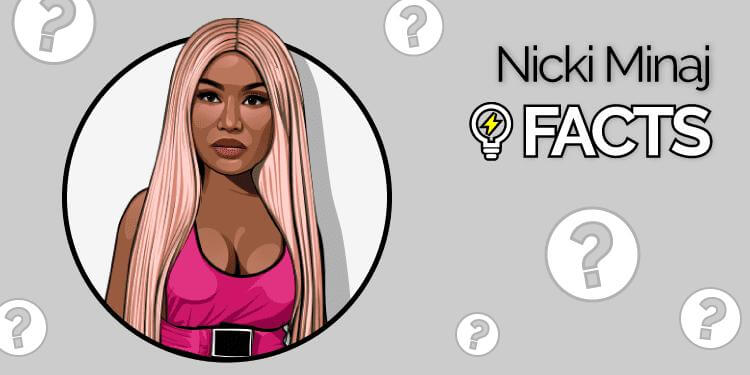 In New York City, Minaj started her career as a backup singer for up-and-coming rap artists. A small record company saw her Myspace profile, which featured footage of her works. Rapper Lil Wayne eventually became aware of Minaj, and the duo collaborated on a few mixtapes, the first of which, Playtime Is Over, was released in 2007.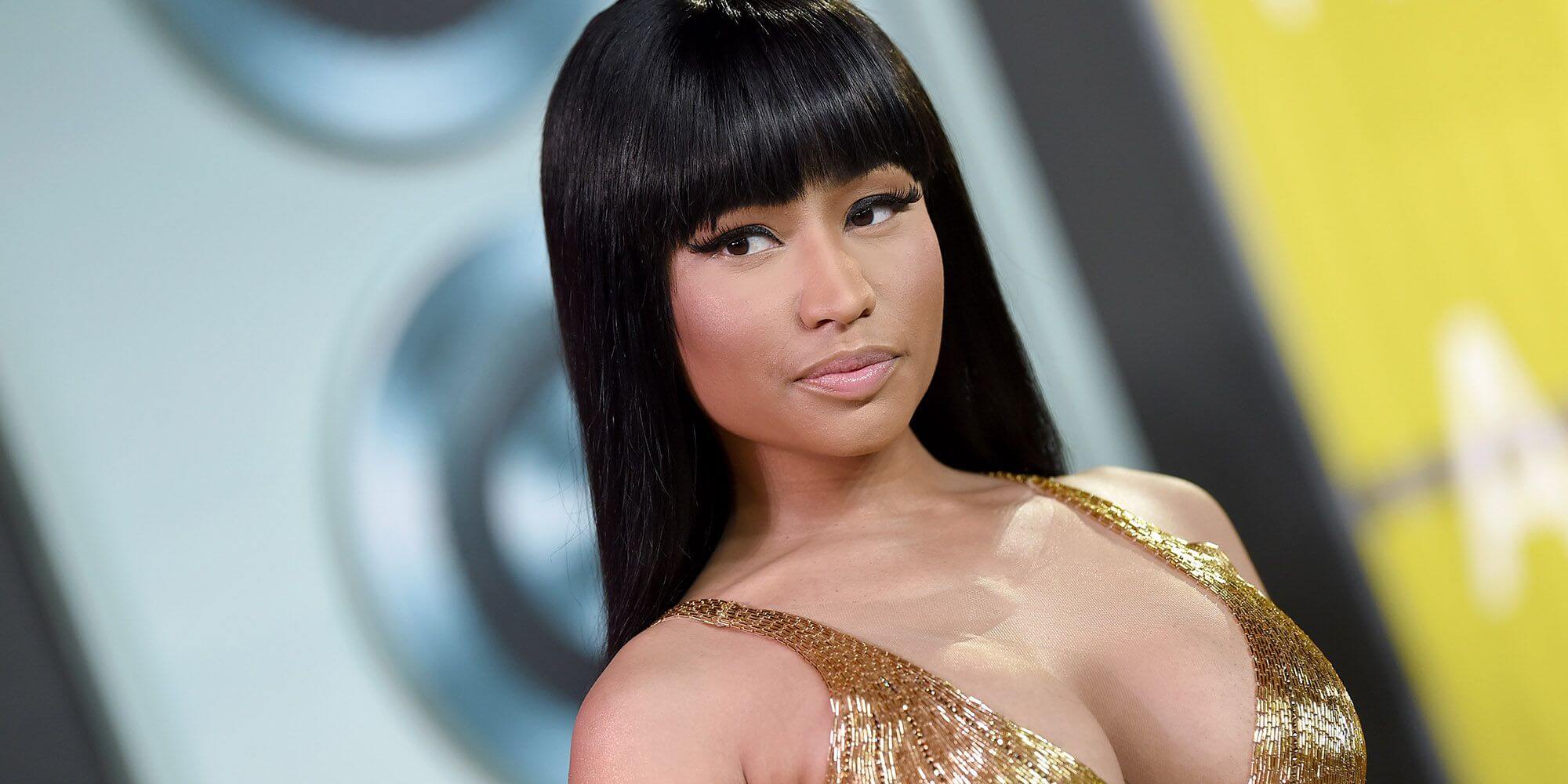 Here are some fun facts about Nicki Minaj, the well-deserved Queen of Rap:
1. She has mixed nationality with culture from Trinidad.
2. Her parents were both Gospel Singers, while her father was a financial executive.
3. She had been a Broadway star with her play in 2001 called "In Case You Forget"!
Part 2: How to Get Nicki Minaj AI voice with Voice Generator for Text to Speech?
This section is about how to get Nicki Minaj AI voice with one of the best Nicki Minaj voice generator out there. Let's dive into what makes VoxBox so unique.
iMyFone VoxBox - Best Nicki Minaj AI Voice Generator
The most incredible Nicki Minaj AI voice generator for text to speech conversion is VoxBox. With the greatest text-to-speech programs available in over 77 languages, you can effortlessly turn your written words into spoken ones. The benefits it offers are numerous, as can be seen below.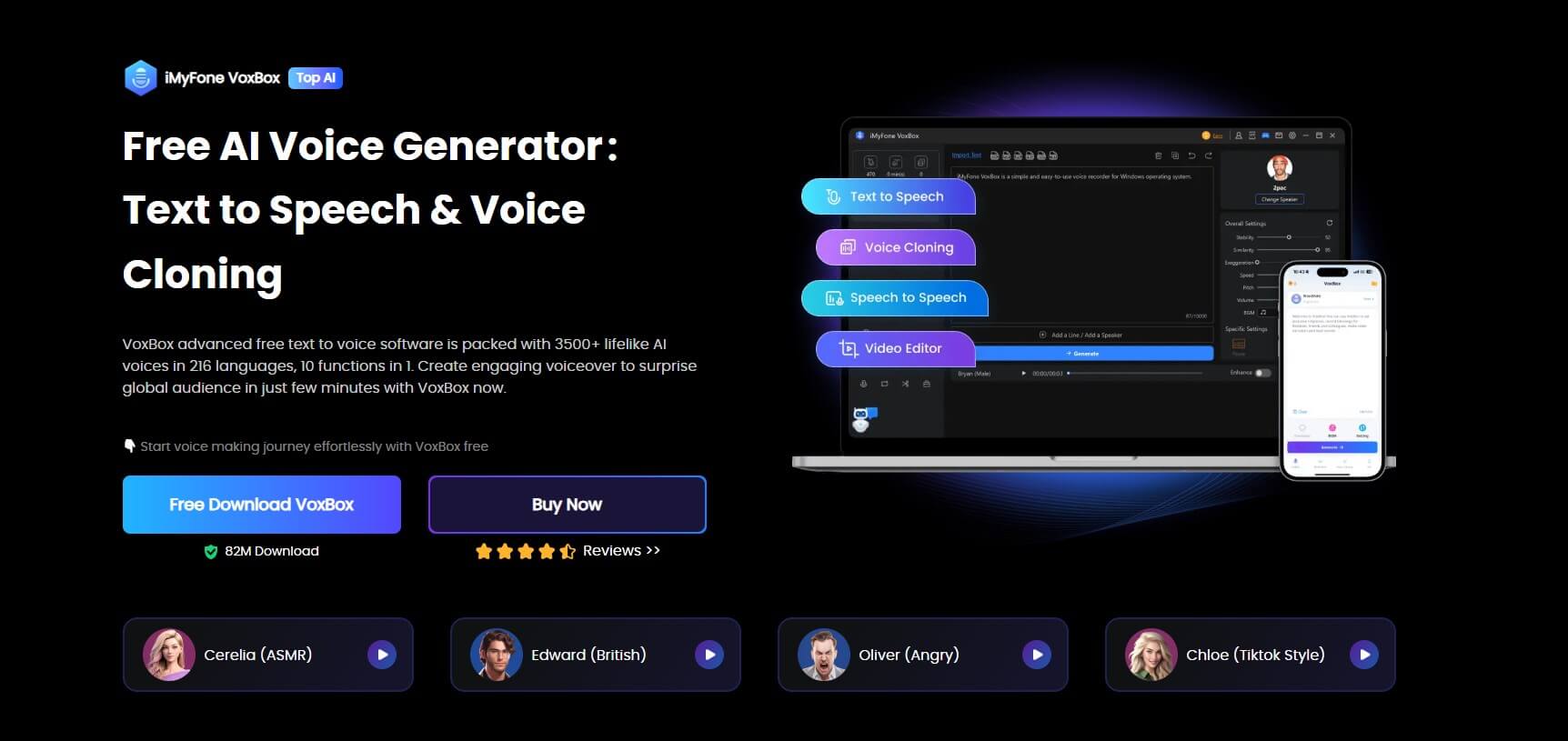 Key Features:
Provides over 3,200 voices including other rappers like Juice Wrld.

With 77+ languages, you will never get bored with TTS.

100+ global accents to choose for your ocntent to get global engagement.

A great number functions to use such as voice generation, Speech recognition, Voice cloning, Voice converting and so on.

customizable selections of speed, emphasis, pause, sound effects, etc,

User-friendly UI, clean and slick all around.
Free Get Nicki Manaj AI Voice:
Using VoxBox as "Nicki Minaj AI voice generator" is quite simple if you follow these steps:
Step #1: Launch iMyFone VoxBox after downloading and installing if you haven't done so, and navigate to the "Text to Speech" tab to select it.
Step #2: Select "Change Voice" to get access to rappers AI voice, including that of Nicki Minaj.
Step #3: Enter your text into the box, and click "convert" to get the voiceovers.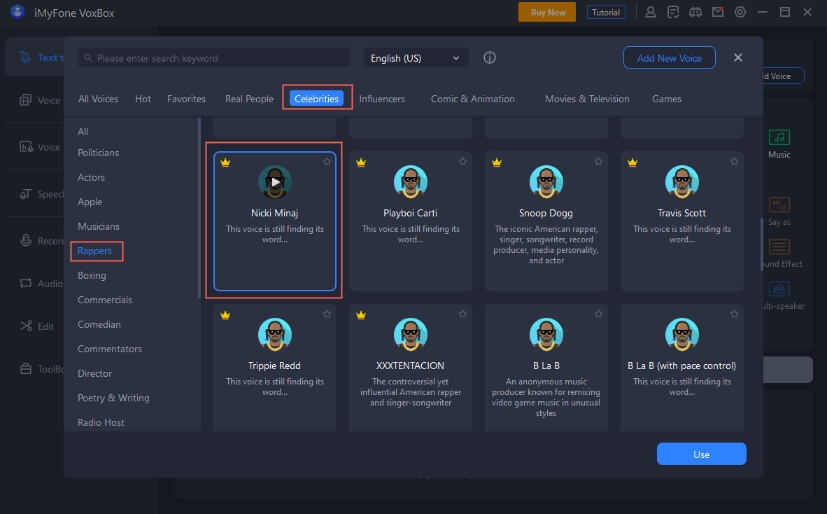 Step #4: Click on the "Edit" Button to do some light editing until you are satisfied.
Step #6: Click "Export" to save in the file type of your choice.
Pros:

A vast library of natural sounds and languages.

Simple yet professional interface.

Available to use the versions of Windows and Mac.

The text-to-speech conversation is generated within only few seconds.
Cons:

It need to be downloaded and installed.
Watch this video to learn more about Best Nicki Minaj Text to Speech Voice Generator VoxBox:
Part 3: How to Make Nicki Minaj Text to Speech Voice on Tiktok?
While there isn't any direct tool on TikTok right now that you can use for Nicki Minaj text to speech purposes, you can do it through VoxBox to make incredible sounds that you can use on Tiktok as background sound. Here is how to create Nicki Minaj text-to-speech voice .
Follow the steps above for Nicki Minaj voice generator VoxBox to convert your text into Nicki Minaj AI voice.
How to Steps:
Step #1: Download or export the recorded voice into MP3.
Step #2: Make a video you want to add with Nicki Minaj text to speech sound.
Step #3: Press the Upload' button once you open the TikTok app.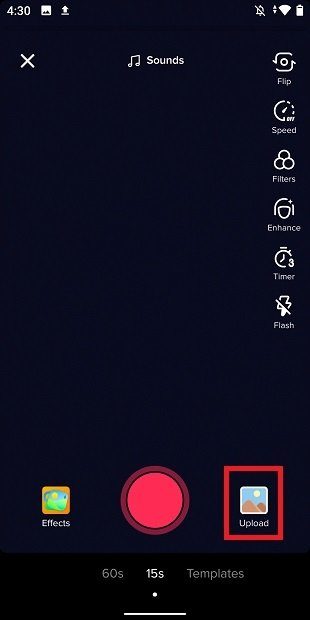 Step #4: Select your video from your files folder.
Step #5: Tap the 'Next' button after you have selected your video choice.
Step #6: Make the appropriate changes you need, and then press 'Sounds' to add the downloaded Nicki Minaj MP3 file you converted from VoxBox.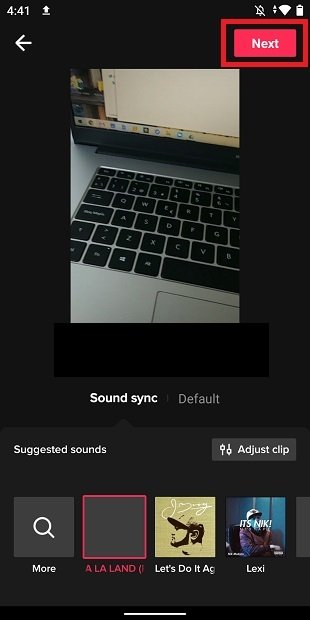 Step #7: Press 'Upload' finally, and you are done.
Part 4: FAQs About Nicki Minaj AI Voice Generator
Following are some important and most asked questions when users are looking online for a Nicki Minaj voice generator.
1. How to make Nicki Minaj Text to Speech voice online/on PC?
First, you need a reputable Nicki Minaj text to speech output tool. Many online tools allow you to convert different amounts of text for free, but there are always limitations.
The best tool that you can use on a PC is VoxBox, which has 77+ different languages that you can use to convert your audio files from the Nicki Minaj voice generator and share it with others.
2. Which is the best Nicki Minaj AI voice generator software?
The best tool to use as a Nicki Minaj AI voice generator is VoxBox because of its intuitive controls, powerful app, fast processing, and because it supports of up to 11 languages into which you can convert all your text without hassle.
Furthermore, if you regularly convert voices from text to have fun with friends and family and share them with fans, VoxBox is the best because of over 3,000 voices in their library.
3. How to sound like Nicki Minaj on Tiktok?
You can use different apps online to convert your voice by using Nicki Minaj text to speech generators, but none can come close to using VoxBox if you are really into making Nicki Minaj videos or shorts. You can use the TTS in VoxBox Nicki Minaj voice generator and upload it with any video you make.
4. What is the Nicki Minaj AI Voice Generator?
The Nicki Minaj AI Voice Generator is a tool or technology that aims to replicate the voice and speech patterns of Nicki Minaj, allowing users to generate text-to-speech audio that sounds like her.
5. Can I use the Nicki Minaj AI Voice Generator for commercial purposes?
The terms of use for such a generator would depend on its creators. If it were developed by Nicki Minaj's official team, there might be guidelines on its usage, especially for commercial purposes.
Conclusion
If you are a fan of Nicki Minaj and regularly enjoy her songs, then be sure to enjoy the VoxBox -Nicki Minaj AI voice generator for text to speech conversion, further elevating your content creation.
You can use audio files converted from it as background audio on different social media platforms, not just on TikTok. No other software does its best to convert voices with such a vast library of AI voices better than VoxBox.Come and download voxbox for free now to get more rapper voice generator!