Drake, the renowned rapper and solo song performer, needs no introduction. With his distinct voice, he has secured a top position among the most influential and recognized figures in the music industry.
In this article, we present the top Drake AI voice generator, offering text-to-speech and voice cloning capabilities, making it effortless to produce voiceovers and rap content. This resource is perfect for music enthusiasts and voice studios, and the best part is, that it provides a free version.
Bonus Tips
Discover the transformative power of these Drake AI voice generators and text-to-speech tools, and step into the shoes of this legendary artist, if only for a moment.
Part 1: Who is Drake?
Drake, the globally recognized Canadian rapper-singer, gained fame through his captivating voice and music. After beginning his career in a teen drama called Degrassi: The Next Generation, Drake made a pivotal decision to transition into the music industry in 2010. His debut album, "Thank Me Later," marked the start of his meteoric rise. Since then, he has released numerous chart-topping albums, received multiple musical accolades, and set several Billboard music records. Drake's music continues to captivate audiences, ensuring his presence remains vibrant across social media platforms.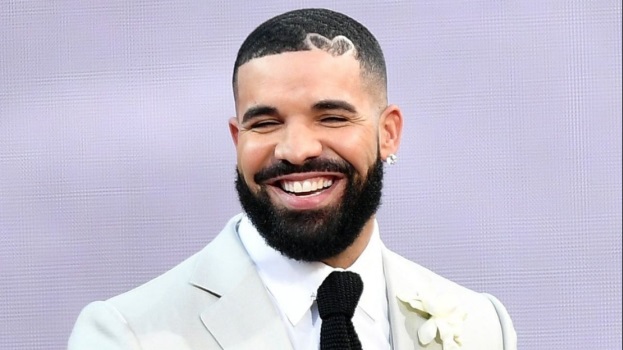 Facts about The latest viral "Drake AI Cover" 2023
1. The track titled "Not a Game" made its debut on SoundCloud and YouTube recently. It gained attention after a song featuring Drake's AI-generated voice went viral, attributed to someone named Ghostwriter. The release of "Not a Game" garnered mentions in popular media outlets like TMZ and the Daily Mail, further increasing its exposure and recognition.
2. The AI-generated Drake song "Heart on My Sleeve" unexpectedly gained viral popularity on TikTok after being posted on the account @ghostwriter977. While Universal Music Group (UMG) issued copyright takedowns in response, Drake himself remained silent on the matter, despite previously addressing an AI cover of him performing an Ice Spice track.

Part 3:How to Get Free Drake AI Voice for Text to-Speech?
Here is a few best Drake AI voice generator that will help you sound exactly like Drake. You can give it a shot and see what works best for you.
1. iMyFone VoxBox - The Ultimate Drake AI Voice Generator
VoxBox, an AI voice generator obtaining realistic Drake AI voices a breeze, offers both paid and free versions, featuring instant voice cloning and a library of 3200+ text-to-speech voices. This versatile tool is designed to provide convenient and cost-effective solutions for a wide range of audio needs. It boasts a robust built-in voice generation function and, in its latest version, even supports rap generation.

How Easy Get Drake AI Voice via Text to speech?
Step #1: Open the VoxBox and go to the Text to speech.
Step #2: Choose the "change voice" option,then choose the "Drake" text to speech voice.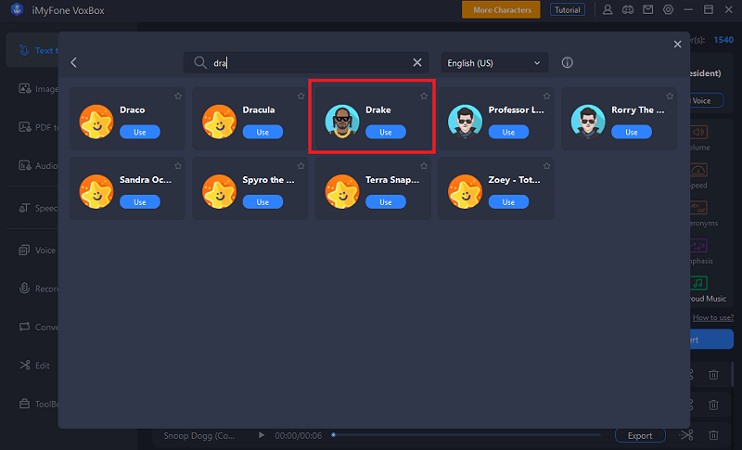 Step #3: if you want to customize Drake ai voice with emotion, you can choose instant voice cloning.
Step #4: Type your discript,the "convert", you can get realistic AI voiceover.
Free listen for Drake AI voice demonstration. Limited 35% off code: VOXBOXYT

Key Features:
More rappers to choose from get Rapping

VoxBox has been proven to be the best Drake AI voice generator in the market.

Mutiple built-in functions like instant voice cloning, text transcription, conversion and so on.

3200+ AI voices to generate more exprresive voices..

77+ languages support to get global dubbing.

Users of VoxBox can customize the audio files by using a large selection of skins and sound effects.

Provide High-quality audio, and multiple formats to choose from.
Pros:

You can customize the audio files by using a large selection of skins and sound effects.

Free provide 2000 characters for text-to-speech voices.
Cons:

Voice Clone not has free trial.
FakeYou is an online free voice generator support to create a Drake AI voice. No one will claim it as a fake sound for a few minutes. The cool thing about Fakeyou is that it is a web-based AI voice generator that offers users more than 2,700 AI text-to-speech voices.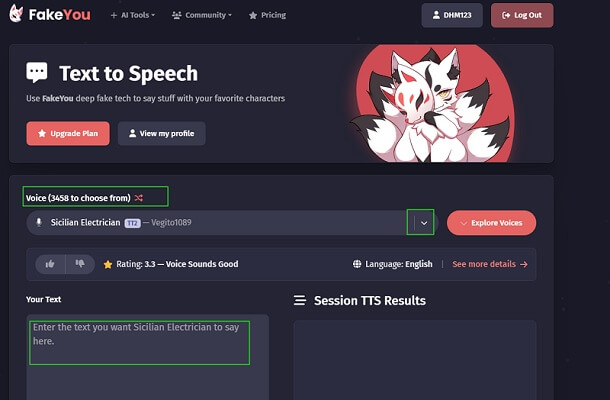 Users can select any voice they want to use as text-to-speech with deeply fake and customized voices.
Key Features:
Fakeyou provides more than 2700 deeply customized voices.

Users get support from the community and live chat.

It has the different voices of celebrities, cartoons, and many other famous online figures.

It offers different languages to be used, such as German, French.
Pros:

The UI is straightforward to use.

It is web-based.

SSL certificate of fakeyou is valid.

Allow large files to be used as text to speech.
Cons:

On large text files, it often makes verbal mistakes.

Not support customized AI voice.
Part 3: Why Is AI Cover of Drake AI Voice Going Viral?
Drake's AI cover song has taken social media by storm, thanks to his immense popularity and dedicated fan base. The novelty of an AI-generated cover by Drake has piqued people's interest, showcasing the innovative potential of AI in music creation. The song's unique and shareable nature has fueled its virality on social media platforms. Given Drake's cultural impact, especially on platforms like TikTok, the song's alignment with current trends or challenges has further accelerated its rapid attention and participation.

Part 4: Hot FAQs About AI Drake 2023
1. How Can I Make Drake voice with AI?
There are many top-rated text-to-speech AI generators. But if you are looking for something easy to install and use, VoxBox is the best Drake TTS generator, and it also supported you to clone Drake's voice easily.
2. What Drake song was AI generated?
As we mentioned before, "Not a Game", "Heart on My Sleeve", etc was AI generated.
3. Where can I hear the Drake AI song?
Listen to drake AI songs playlist online for free on SoundCloud.
4. Are there legal considerations for using AI-generated voices commercially?
Yes, it's important to obtain proper permissions and licenses for the commercial use of AI-generated voices, including Drake's voice, to comply with copyright laws.
Conclusion
In this post, we introduce some free AI generator that offers text-to-speech voices in the style of Drake and delves into what sets Drake's AI-generated rap success apart.
If you're a content creator in need of audio resources, we highly recommend VoxBox , which not only provides text-to-speech voices for Drake but also offers options for other iconic rappers like Kanye and Eminem. Additionally, VoxBox supports customizable, dynamic, and lifelike AI voices with various emotions. Through voice cloning, you can quickly enhance your content with unique voice-overs, making your creations more engaging.