Who doesn't know the famous singer Drake? He comes in the ranking of top rappers and solo song performers. His voice makes him the best famous and well-known public figure.
Suppose you want to sound like Drake, just for fun. Then go through the article. We have some great Drake voice generator that will be you feel like Drake for a moment.
Listen to Drake ai voice for free using iMyFone Voxbox down below!

Part 1: Who is Drake?
Drake is a Canadian rapper-singer well-known worldwide due to his lovely voice and music. Like many other stars, Drake started in a teen drama in early 2000 with his role on Degrassi for the next generation.
He decided to shrug his television persona and break into the world of music in 2010 with his 1st album, "Thank me later ."Over the last eight years, he has released record-breaking albums and received many musical awards. He holds several billboard music records and continues to light up social media with his music.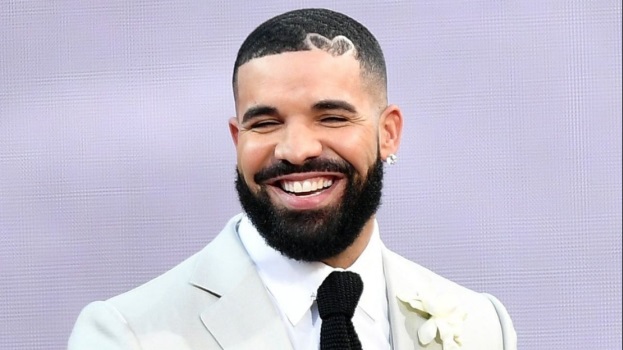 Facts You Might Don't Know About Drake
1. Drake was bullied growing up in his Toronto neighborhood.
2. Drake was born to a white mother and a black father. His mother was Jewish and a teacher in Toronto. His dad was a drummer and left them when Drake was a teenager.
3. Drake has the most charted solo songs in the history of the Billboard.
Part 2: How to Use Drake Text to Speech Voice Generator?
Here is a few best Drake voice generator that will help you sound exactly like Drake. You can give it a shot and see what works best for you.
1. iMyFone VoxBox - Best Drake Voice Generator
VoxBox can be a tremendous real-time Drake text to speech voice generator. You can create a Drake text to speech in his voice. VoxBox is excellent when it comes to customizing and adding celebrity sounds effect.
You can customize the sound like Drake and have fun with your online friends if you enjoy customizing or altering your voice tone and pitch.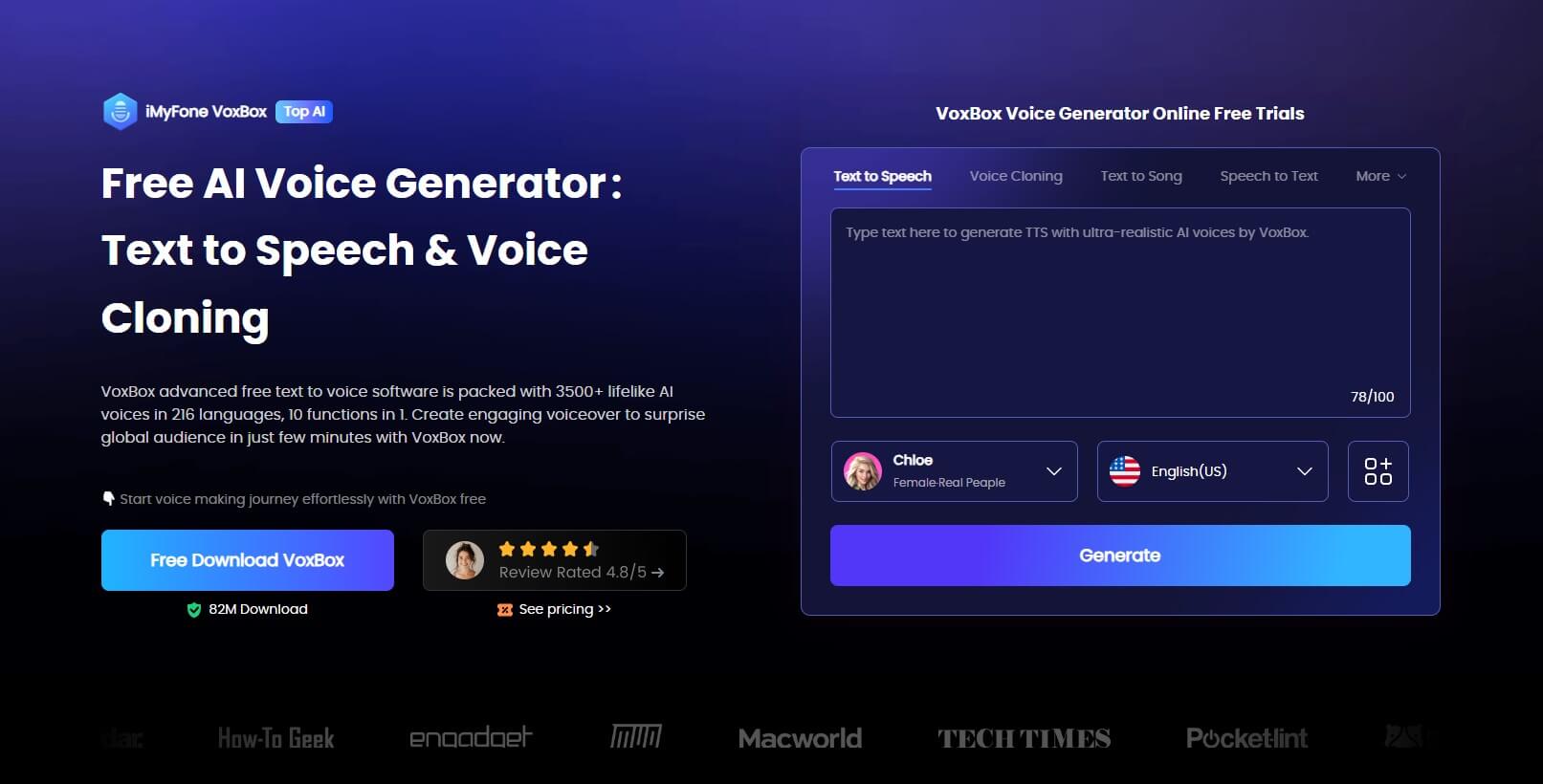 Key Features:
Users of VoxBox can customize the audio files by using a large selection of skins and sound effects.

It has VoiceStudio, in which users can deeply customize or create new sound effects according to their needs.

VoxBox has been proven to be the best Drake voice synthesizer in the market.
How to Steps:
Step #1: Open the VoxBox and go to the "Text to speech".
Try it Free
Step #2: Select the type of effect you want to add as a narrator by clicking "Voice type".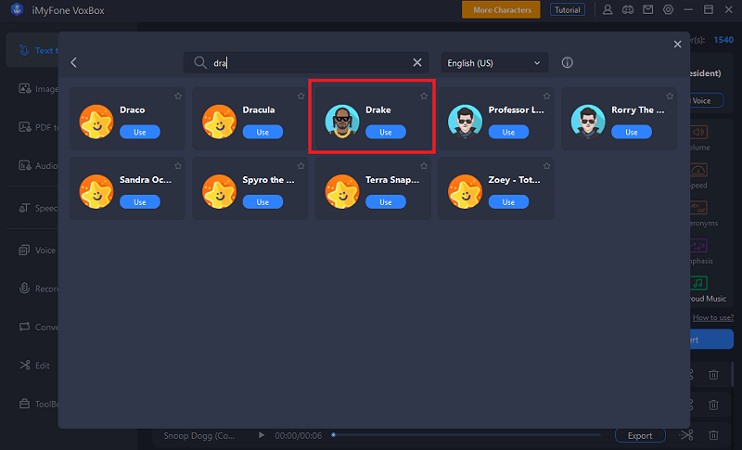 Step #3: Now from the "Voice" section, you will need to select the voice you want to add, as drake voice alike.
Step #4: Edit the file and export it.
Pros:

You can customize the audio files by using a large selection of skins and sound effects.

It doesn't share data, perfectly safe to use for generating voices
Cons:

Window version only, unfortunately.
Watch this video to learn more about Best Drake TTS Voice Generator VoxBox:
Suppose you use FakeYou to alter or create a new voice like Drake. No one will claim it as a fake sound for a few minutes. The cool thing about Fakeyou is that it is a web-based text-to-speech tool that offers users more than 2,700 voices.
Users can select any voice they want to use as text-to-speech with deeply fake and customized voices.
Key Features:
Fakeyou provides more than 2700 deeply customized voices.

Users get support from the community and live chat.

It has the different voices of celebrities, cartoons, and many other famous online figures.

It offers different languages to be used, such as German, French.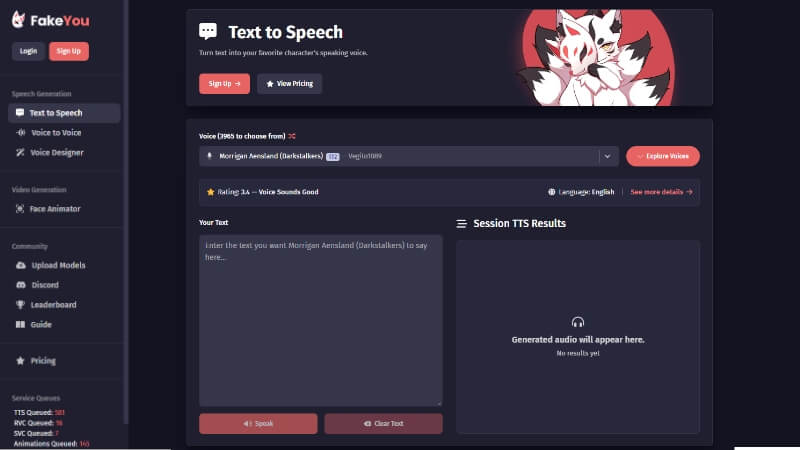 Pros:

The UI is straightforward to use.

It is web-based.

SSL certificate of fakeyou is valid.

Allow large files to be used as text to speech.
Cons:

On large text files, it often makes verbal mistakes.

Shares the info on your media file.
Part 3: FAQs About Drake Voice Generator
1. How Can I Make Drake Text to Speech Voice on PC?
There are many top-rated text-to-speech voice changers available for PC. But if you are looking for something easy to install and use, VoxBox is the best Drake text to speech voice changer for PC.
2. Which is the Best Drake Voice Synthesizer?
You can find many voice changers in the market, but the truth is the real ones are very few that offer deep customization and sound like real Drake. VoxBox is the best Drake voice generator, but if you want to risk trying others, beware of scams, please.
3. Can I make Drake's Voice Over?
Sure, you can 100% make Drake's voice over with the help of VoxBox voice changer. Not just only Drake, but you can also do the voiceover of other celebrities through VoxBox.
Conclusion
In this get, we have shared some best Drake voice generator you can use to create text-to-speech in his voice. Moreover, there are also many other rappers'voices provided on voxbox, such as kanye, Eminem and some blak guys'tts voice for your choice!
Although both voice generator are best in their way, we suggest VoxBox as the best ai drake voice synthesizer.
Try it Free