Tupac Amaru Shakur, widely known as 2Pac, was an influential American rapper and actor whose music addressed contemporary social issues, making him a symbol of activism against inequality.
Despite his tragic departure, his music continues to resonate with fans across multiple platforms. In this article, we will explore the legacy of 2Pac and his best songs, and we introduce an exciting AI voice generator that allows users to create realistic Tupac AI voice, and even 2Pac AI songs.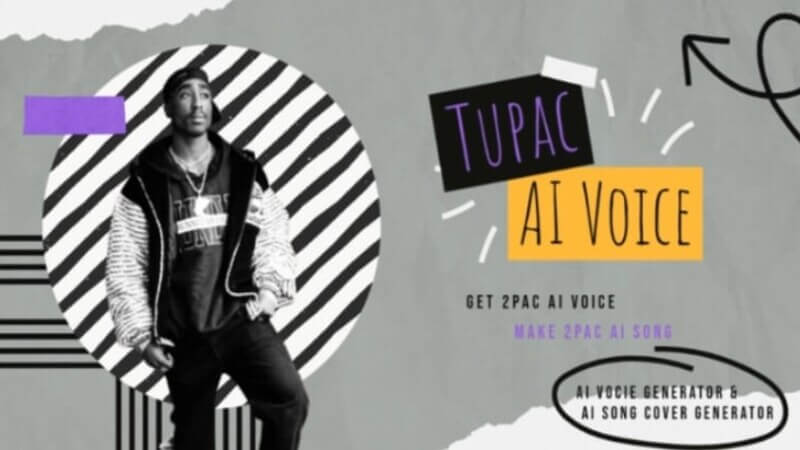 Read on! Immerse Yourself in Tupac AI Voice and AI songs.
Part 1: Who is 2Pac?
Tupac Amaru Shakur, also known as 2Pac and Makaveli, was a prominent American rapper and actor. Widely regarded as one of the most influential and successful rappers of all time, he sold over 75 million records worldwide. His music addressed contemporary social issues in inner cities, making him a symbol of activism against inequality.
With debut album "2Pacalypse Now" in 1991, he became a central figure in West Coast hip hop, known for his conscious rap lyrics. Achieving critical acclaim, albums like "Strictly 4 My N.I.G.G.A.Z..." and "Me Against the World" further solidified his success. His Diamond-certified album "All Eyez on Me" in 1996 marked a shift to volatile gangsta rap. In addition to his music, Tupac found success as an actor, starring in various films.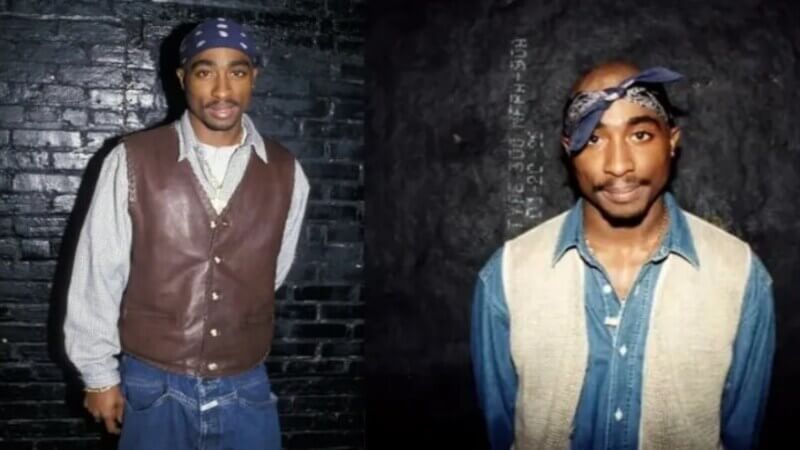 Part 2: Best 2Pac Songs
Tupac stood apart as a rapper, balancing vulnerability and strength, revealing scars while delivering powerful punches. The songs below epitomize this duality, showcasing the fallibility and humanity of an artist gone too soon: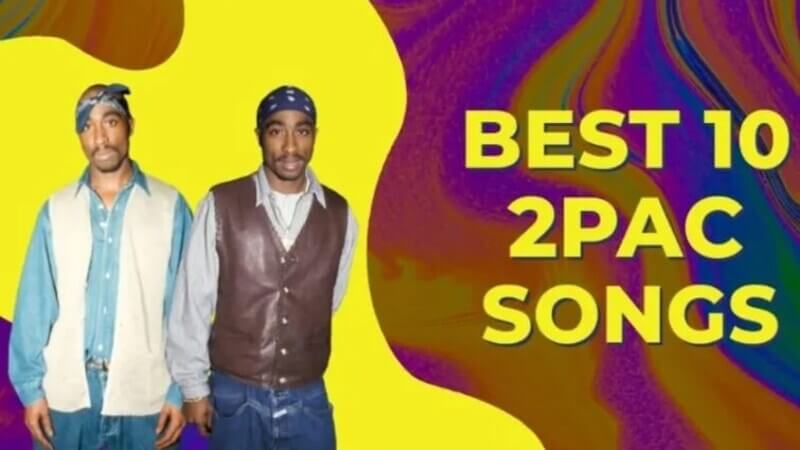 Let's take a look at best 2Pac songs:
'Keep Ya Head Up' – Strictly for my N.I.-.-.A.Z: A heartfelt anthem empowering women and promoting positivity amidst adversity.
'How Long Will They Mourn Me?' – Thug Life: Volume 1: A reflective track questioning the impact of one's legacy in a world filled with violence.
'Letter 2 My Unborn' – Until the End of Time: A poignant message from Tupac to his unborn child, expressing hope for a better future.
'Hit 'Em Up' – Greatest Hits: A fiery diss track targeting rivals, showcasing Tupac's fierce and unapologetic demeanor.
'California Love' – All Eyez on Me: A West Coast hip-hop classic celebrating the California lifestyle and culture.
'Changes' – Greatest Hits: A thought-provoking song addressing social issues and the need for positive change.
'Trapped' – 2Pacalypse Now: A raw and introspective track delving into the struggles of urban life.
'Dear Mama' – Me Against the World: An emotional tribute to Tupac's mother, expressing gratitude and love.
'So Many Tears' – Me Against the World: A heartfelt and sorrowful reflection on life's hardships and losses.
'Papa'z Song' – Strictly for my N.I.-.-.A.Z: A touching and personal song dedicated to Tupac's father, offering a glimpse into their relationship.
Part 3: Get 2Pac AI Voice with AI Voice Generator
VoxBox - Tupac AI Voice Generator with Voice Clone
VoxBox is a comprehensive AI voice generator that caters to all your voice cloning needs, including features of text-to-speech, speech-to-text, voice cloning, conversion, recording, and editing—all in one user-friendly interface. VoxBox supports various input and output formats like MP3, WAV, and ogg, and allows customization of speed, pitch, pause, and emotional traits, providing an intuitive and secure experience.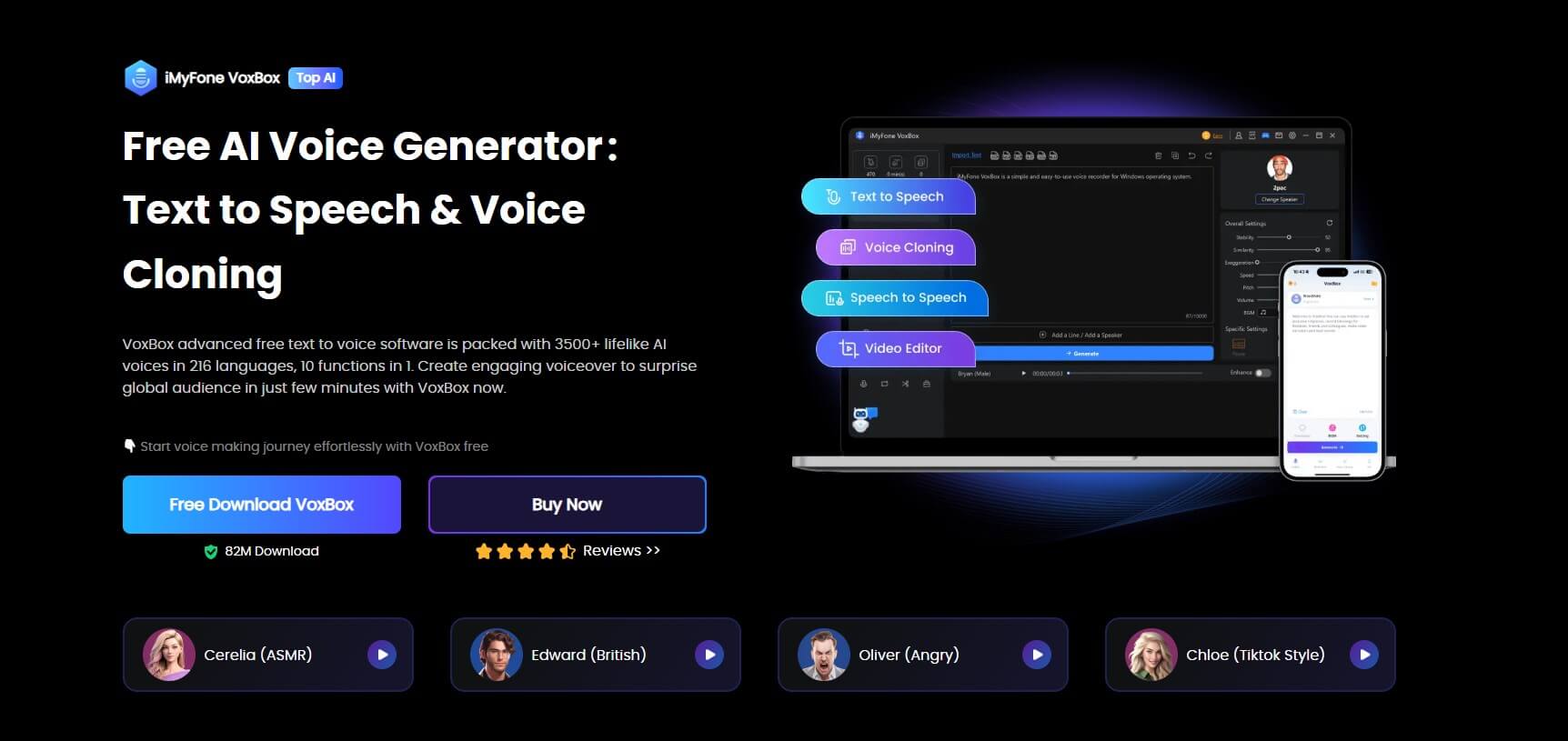 How To Get Tupac AI Voice in Voxbox
Step 1: Download & Installation
Step 2: Access the "Voice Cloning" Feature.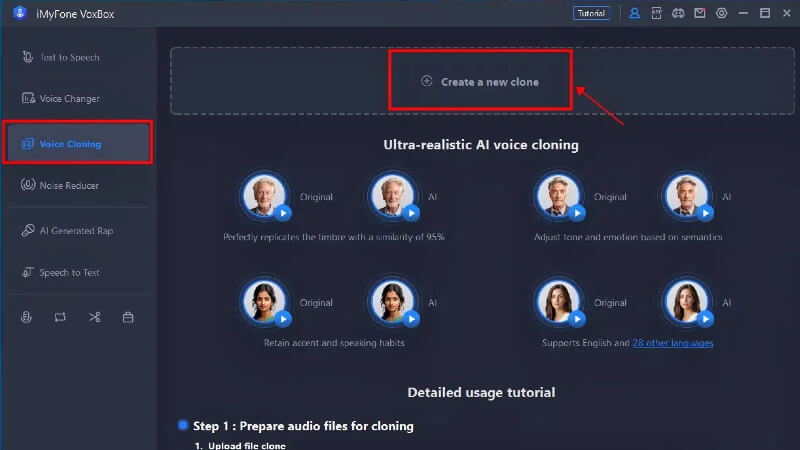 Step 3: Upload the Desired Voice's Audio File for Cloning.

Step 4: Initiate the Cloning Process and Obtain a Realistic Tupac AI Voice.

Tips

Watch this video to learn more about using

AI overdub studio

to make more natural & realistic voice .

Step 5: Then, you can select a Text-to-Speech Lab.

Choose the voice you have just cloned, type your script, and export your voiceover to get viral on social media platform.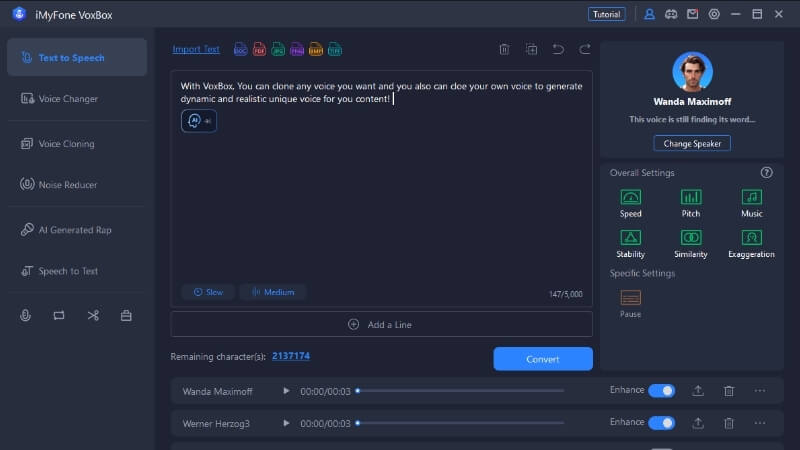 Key Features:
The AI voice generator creates expressive AI voices of famous personalities and characters, adding depth and authenticity to your projects.

VoxBox offers an extensive range of voice options in various languages, ensuring a versatile and inclusive experience for users.

VoxBox allows users to fine-tune AI voices, adjusting speed, pitch, pause, and even choosing emotional traits to suit specific requirements.

With an easy-to-use interface, VoxBox ensures a seamless and efficient voice cloning process.

VoxBox prioritizes security and offers faster performance, providing users with peace of mind and a productive experience.
Part 4: Make 2Pac AI Songs Using AI Song Cover Generator
MusicAI – AI Music Generator
Apart from 2Pac AI voice, let's get to know how to get Tupac AI songs using AI song cover generator.
MusicAI is the powerful AI music generator that allows users to create AI cover songs with just a single click.You can transform text to music, experience the excitement of audio track separation from videos. Moreover, MusicAI offers a vast library of stunning AI voices from celebrities and singers like 2Pac, The Weeknd, Juice Wrld, and Kanye West, etc.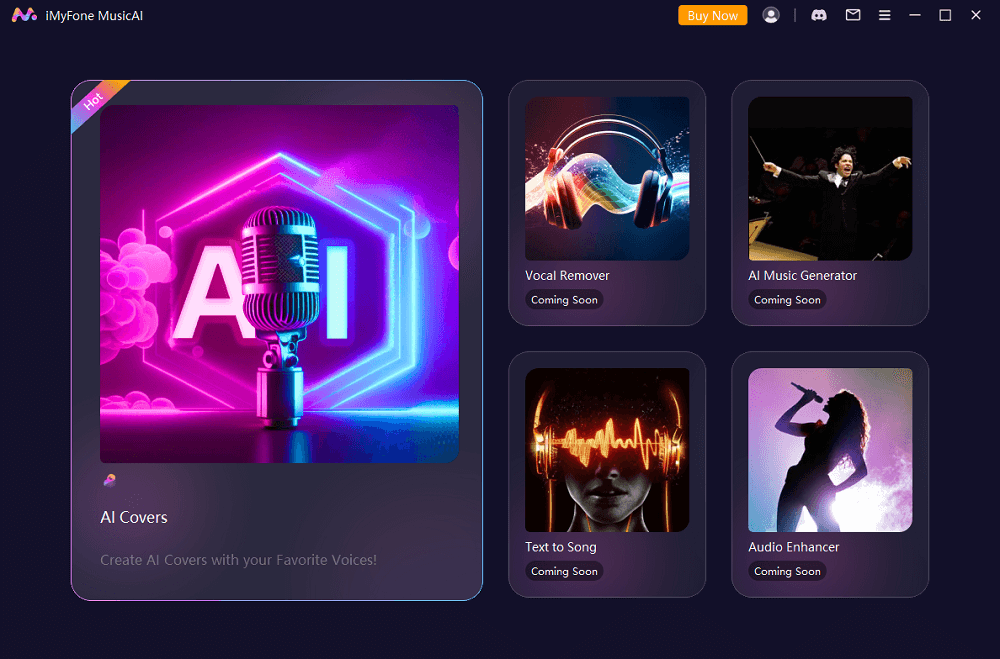 Features:
MusicAI offers a diverse selection of AI models, allowing users to create AI cover songs with the unique voices of famous singers and celebrities.

Effortlessly separate vocals, background music, and instruments for versatile and creative music projects.

One-click to get audio and music with higher quality.

MusicAI ensures AI-generated cover songs boast exceptional sound quality and fidelity.

Users can export their cover songs in various formats like WAV, MP3, OGG, and more, maximizing compatibility with different platforms and devices.
Part 5: Hot FAQs About Tupac AI Voice
1. Can I create a realistic Tupac AI voice using AI voice generators?
Yes, AI voice generators like VoxBox offer the capability to clone and create a realistic Tupac AI voice.
2. What is the AI song with Tupac?
Last month, the Reddit group Yedtis unveiled an intriguing creation—an AI-generated rendition of Tupac Shakur's 'Hit 'Em Up', uniquely rapped by Biggie Smalls. Yedtis, a dedicated community focused on mixing and editing diverse artists' music, proudly shared this innovative track.
3. Is the process of cloning Tupac's voice legal?
The legality of cloning Tupac's voice depends on copyright laws and permissions. Ensure you have proper authorization before using AI voice cloning for commercial or public purposes.
4. Can AI-generated voices be used for commercial purposes?
Using AI-generated voices for commercial purposes may require proper licensing and permissions, depending on the specific use and regulations in your region.
5. Are there any ethical concerns related to AI voice cloning?
AI voice cloning raises ethical considerations, especially when it comes to impersonating living individuals or using cloned voices without proper consent. Users must be mindful of ethical implications and legal boundaries.
Conclusion

In conclusion, 2Pac's legacy continues to inspire and resonate with music enthusiasts and fans. The power of AI creates realistic 2Pac AI voice and cover songs., paying homage to the enduring spirit of an artist gone too soon.
Don't miss the chance to explore the limitless possibilities with VoxBox now and experience the magic of AI voice generation firsthand. Seize the spotlight and make your mark in the entertainment world with your personalized Tupac AI voice and Tupac AI songs.