In the era of modern technology, where everything is replaceable, Vocaloids have started taking the small place of traditional singers. Apart from being attractive, Vocaloids also develop a soothing and adorable voice.
Gumi Vocaloid is one of the best Vocaloids who come up with a unique set of songs and singing styles. So, keep reading this post if you intend to make your voice sound like Vocaloid.
Part 1: What's Gumi Vocaloid Age?
Who is Gumi Vocaloid?
Internet Co., Ltd has designed the Gumi Vocaloid, and Megumi Nakajima has sampled her voice. Unlike many other Vocaloids that don't sound realistic when singing, Gumi has one of the most realistic voices among all the Vocaloids. Apart from having a soothing and adorable voice, Gumi Vocaloid's appearance is fantastic. She can sing a cute voice, making you love her voice.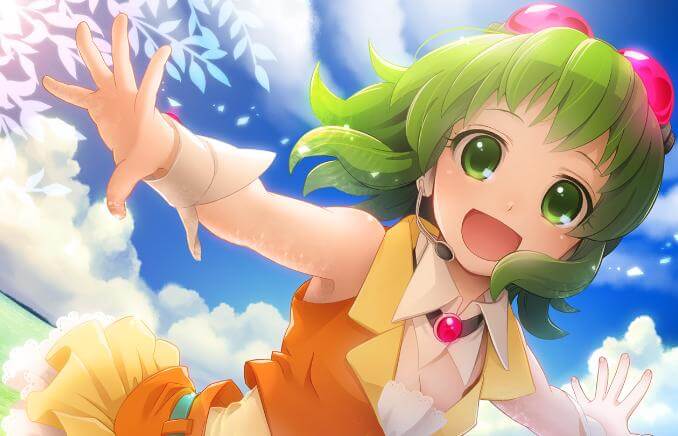 What's Gumi Vocaloid Age?
Gumi Vocaloid's age is estimated to be about 17 to 19, but there is no official age for Gumi.
More Vocaloid Characters Similar to Gumi
1. Kaito
If you're looking to explore voices similar to Gumi Vocaloid, Kaito comes to mind. It comes up with a pretty realistic voice and has been winning the hearts of many people around the globe.
Although Kaito is heavily underrated and started receiving appreciation pretty late still, Kaito has made a significant name in the industry of Vocaloids. He has a fantastic voice that perfectly covers the various genres of singing effectively.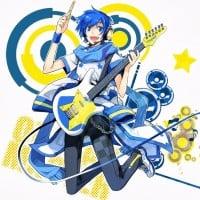 2. Luka
The '' Sooth Sounds'' playlist of Megurine Luka received colossal appreciation, and many people became fans of Luka afterward.
She has a soothing voice, and you don't feel bored or irritated after hearing her voice. Her song comes up with peaceful tuning and is friendly, making her one of the best Vocaloids.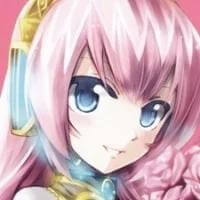 3. Meiko
If you're to replicate a voice like Vocaloid Guma, you cannot ignore Meiko. She has a pretty mature yet fantastic voice, and the best thing about her voice is how calm and composed her voice is. Meiko is a unique and stylish Vocaloid that sets her apart from other traditional Vocaloids.
4. Oliver
The voice behind Oliver is an English Choir boy. The best thing about his singing is the range he brings to the table, singing almost every type of song effortlessly. So, if you're not feeling well and want to have some listening to some Vocaloid, Oliver will be a good option.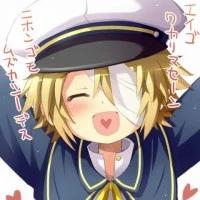 Part 2: Tips to Make Gumi Vocaloid Voice with Voice Changer Fast
Doesn't it sound unrealistic when someone asks you to sound like someone else in real time? It sounds realistic as several voice changers allow you to alter your voice in real time, and the best voice changer that helps you make your voice sound like Gumi Vocaloid is none other than the iMyFone MagicMic.
It is a high-quality voice changer that pays attention to every aspect, from helping you explore the simple user interface to providing you with hundreds of voice filters and sound effects; MagicMic has been a pure experience for users.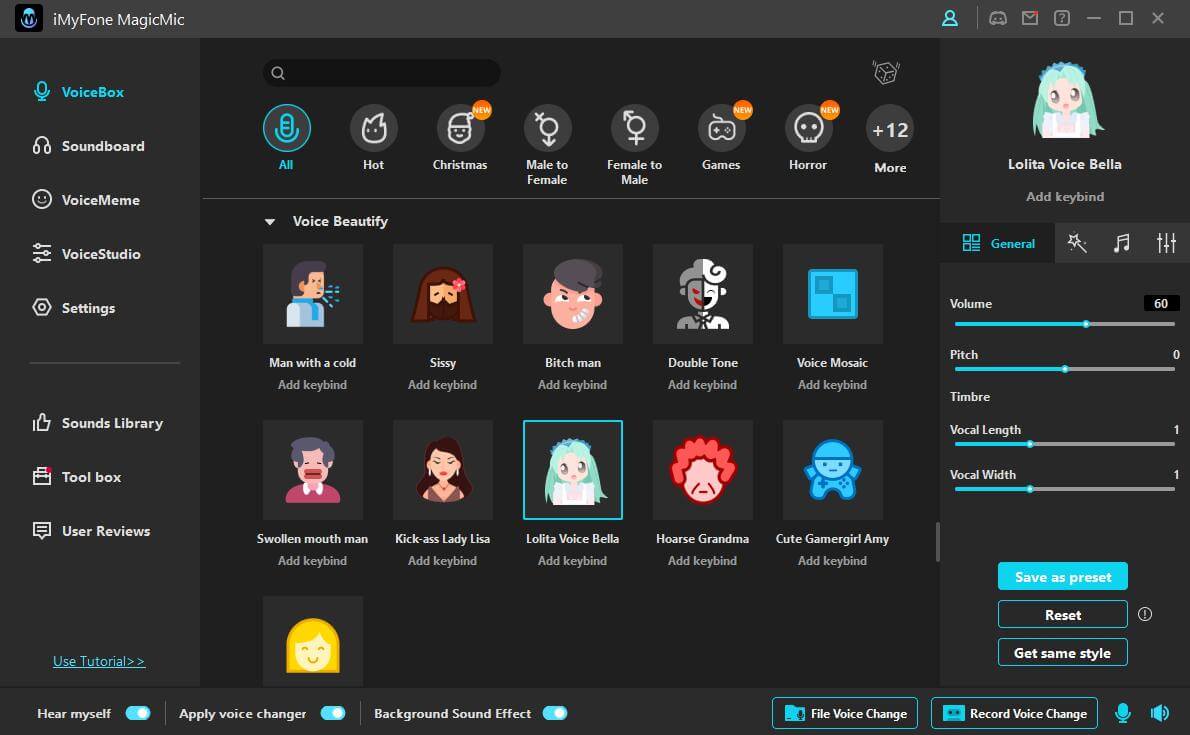 OS: Android, iPhone, Windows, and Mac
Features
Change your voice in real-time courtesy of the 125+ voice filters.

It comes up with 150+ voice memes and 400+ voice effects.

Supports the audio recording

Allows you to customize the voice

It gets updated every week.

Select your favorite sound effects via the Random Dice function.
Why you should choose MagicMic:
Various reasons urge you to acquire the services of MagicMic, and some of the main reasons are listed below
MagicMic comes up with a simple user interface.
It has realistic sound effects and voice filters.
You can change your voice in real-time and offline.
Increase or decrease the pitch of your voice.
It only takes up a little space on your PC.
Similar voice as Gumi Vocaloid on Magicmic:
Besides sounding like Gumi Vocaloid, MagicMic allows you to explore similar voices, including Bella, Lolita, Little Girl, Hatsune Miku, Paimon, etc.
Final Words
Since Gumi Vocaloid has been a popular Vocaloid, almost everyone intends to replicate his voice. You can make your voice like Vocaloid Gumi by using MagicMic, which empowers you to change your voice in real time on various online streaming platforms.