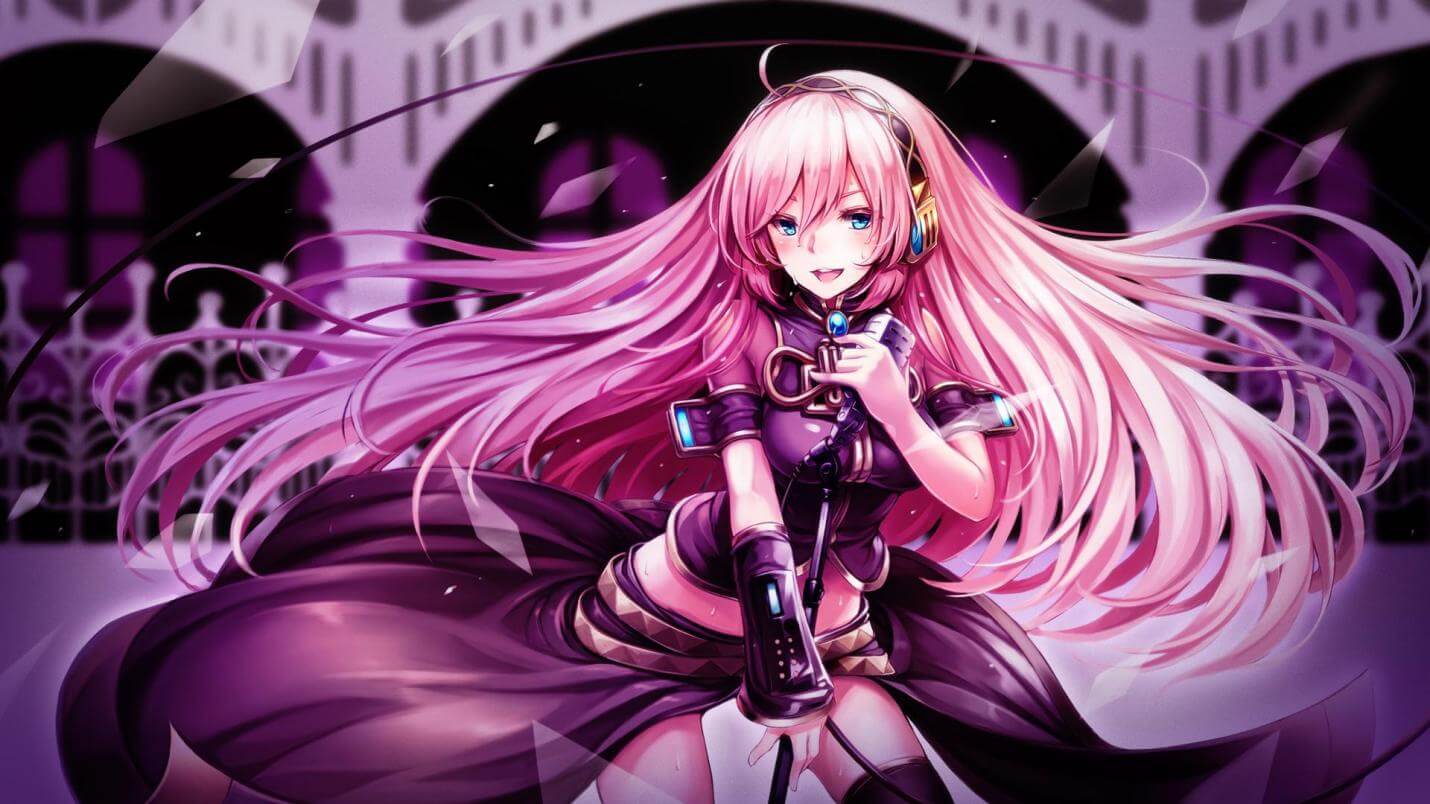 Welcome to our blog on the secret to easily generating Luka Vocaloid voices! Luka, one of the most well-known Vocaloid characters, has won over fans all over the world with her distinctive and alluring voice. However, many people find it challenging to create high-quality Luka Vocaloid voices without spending hours tweaking settings and adjusting parameters.
In this blog, we will share with you the tips and tricks that will help you generate beautiful Luka Vocaloid voices effortlessly. Whether you're a seasoned producer or a newcomer to the world of Vocaloid, we're confident that our insights will help you achieve the sound you're looking for in no time. So let's dive in and discover the secrets of Luka's mesmerizing voice!
Part 1: Who is Luka Vocaloid?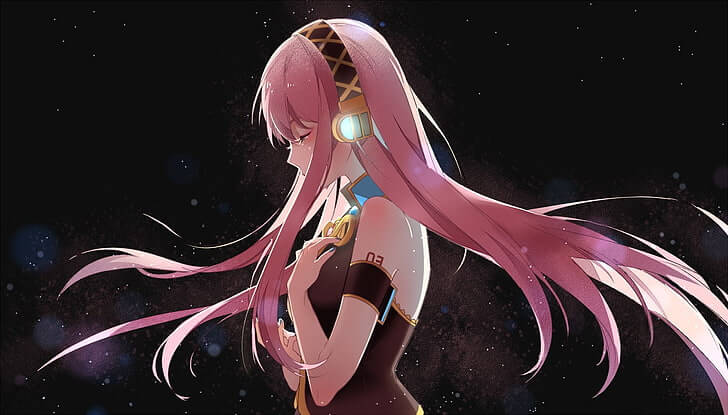 Megurine Luka, also known as CV03 or Luka Vocaloid is a Japanese VOCALOID developed by Crypton Future Media. She was first released in 2009 for the VOCALOID2 engine as part of Crypton's Character Vocal Series, and later received additional voicebanks and an upgrade to the VOCALOID4 engine in 2015.
Her voice is provided by Yū Asakawa, a Japanese voice actress, and singer who recorded in both Japanese and English. However, as of August 31, 2019, Crypton has stopped producing further VOCALOID installments and is focusing on its own program.
How Old is Luka Vocaloid?
Luka Megurine, also known as Vocaloid Luka the Vocaloid character developed by Crypton Future Media, is not given an official age but as per Wikipedia, the character is 20 years old. However, she is often portrayed as a young woman in her late teens or early twenties in various media and merchandise.
Part 2: Best Voice Maker for Luka Vocaloid Voice Easy Simulation
If you want to imitate the sound of Luka Vocaloid's voice, there's a highly effective tool that comes highly recommended. Whether you're a music producer, video game developer, or Vocaloid enthusiast, this tool is a must-have for enhancing your audio projects. Keep reading to learn more about this simple and easy-to-use voice simulation tool.
MagicMic Avatar Voice Maker is a great software tool designed for Luka Vocaloid voice, which allows users to modify and customize the vocal characteristics of the virtual singer very easily. With this tool, users can adjust parameters such as pitch, tone, and dynamics, to create a unique and personalized vocal performance. The MagicMic Voice Maker is a popular choice among music producers, vocaloid enthusiasts, and anyone who wants to create a distinct sound for their Luka Vocaloid voice.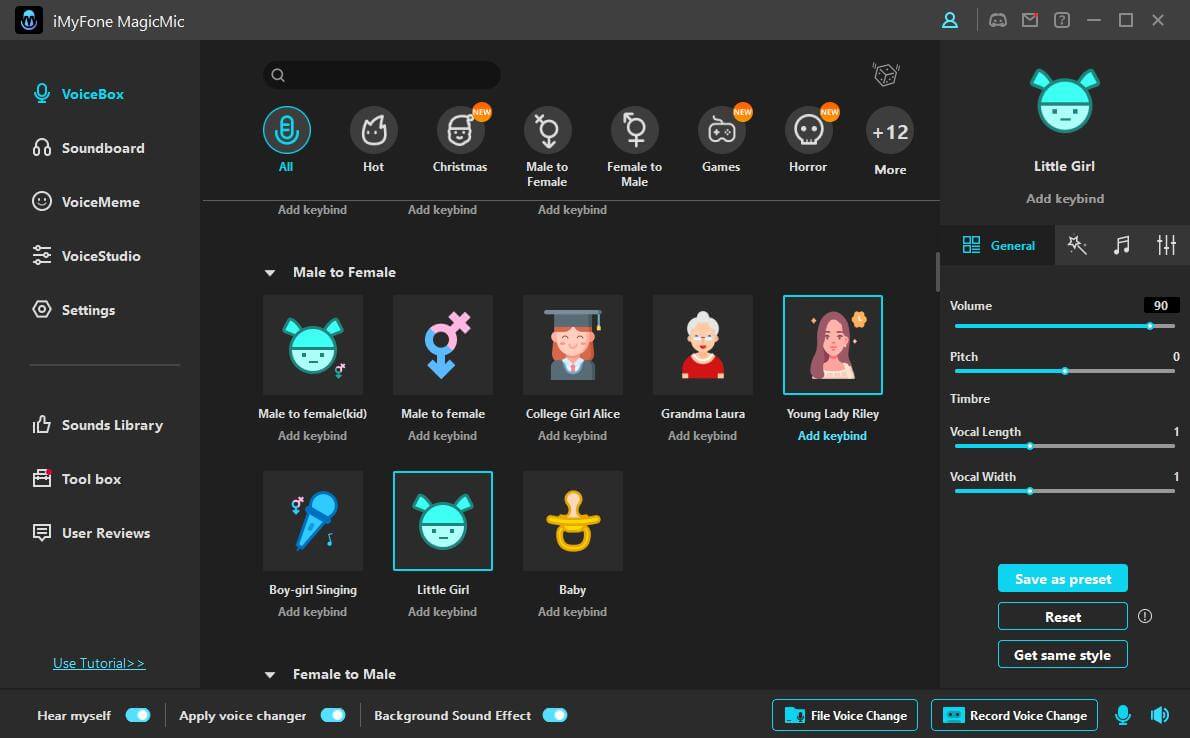 Operating Software OS :
The voice-changing software MagicMic works with well-known operating systems like Windows, MacOS, iOS, and Android. With a variety of presets and effects, users can alter their voice in real-time. In addition to being used professionally in voice-over recordings and podcasts, the software can be used for amusement in the form of games or prank calls. It is available to a wide range of users thanks to its compatibility with different operating systems.
Features
Some of the main features of iMyLife MagicMic are as follows:
Voice Effects: MagicMic offers a range of voice effects to alter the pitch, tone, and sound of a user's voice. Some popular voice effects include chipmunk, robot, echo, and monster.

Background Noise Reduction: The software has a feature that reduces background noise during calls and recordings, resulting in clearer and more focused audio.

Compatibility: The software is compatible with various communication and recording apps such as Zoom, Skype, Twitch, and Omegle.

Easy to Use: The user interface is straightforward and easy to navigate, with simple controls for adjusting voice effects and background noise reduction.

Customization: MagicMic allows users to create and save their custom voice effects, giving them greater flexibility and control over their voice modifications.
Why you should choose magicmic: Hatsune Miku, Paimon, Lolita
Users of the MagicMic voice-changing software by iMyLife can modify their voice in real-time, which can be entertaining. The software also has a variety of voice effects, including voices that are similar to those of well-known fictional characters like Hatsune Miku, Paimon, and Lolita.
Your online communication, gaming, or content creation can be improved with fun and creativity by using voice-changing software like Magicmic. It can help you sound like well-known characters or just give your voice a new dimension. As with any software, it's crucial to use it responsibly, ethically, and with consideration for others' rights and privacy.
Part 3: How to Simulate Luka Vocaloid Voice with MagicMic?
To simulate Luka Vocaloid's voice with MagicMic, there are a few steps you can follow:
Step 1:
Use similar voice filters: MagicMic comes with various voice filters that can be used to modify the user's voice. To simulate Luka's voice, try using filters that are similar to the ones used in the Vocaloid software.
Step 2:
Adjust voice parameters: In addition to voice filters, MagicMic also allows users to adjust various voice parameters such as pitch, timbre, and resonance. Experiment with different combinations of these parameters to achieve a sound that is similar to Luka's voice.
Step 3:
A custom voice on voice studio: If you want even more control over the sound of your voice, you can use voice studio software to create a custom voice that closely resembles Luka's voice.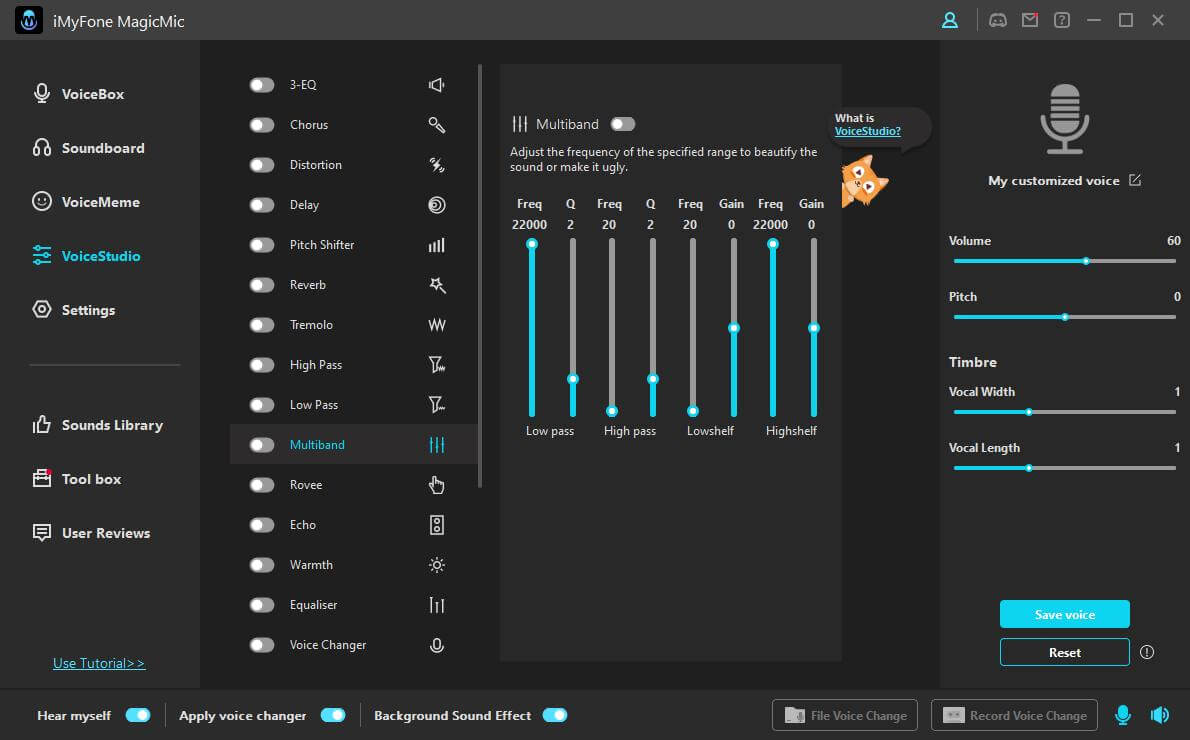 This will require some knowledge of music production and audio engineering, but there are many tutorials and resources available online to help you get started. Once you've created your custom voice, you can then import it into MagicMic and use it in your performances.
Conclusion
In conclusion, anyone looking to replicate Luka Vocaloid's voice in their audio projects will find the Best Voice Maker for Luka Vocaloid Voice Easy Simulation to be a fantastic tool. It is the perfect choice for both Vocaloid enthusiasts and music producers due to its simplicity and usability. With the help of this tool, users can easily improve their audio productions and add Luka Vocaloid's unique sound to them.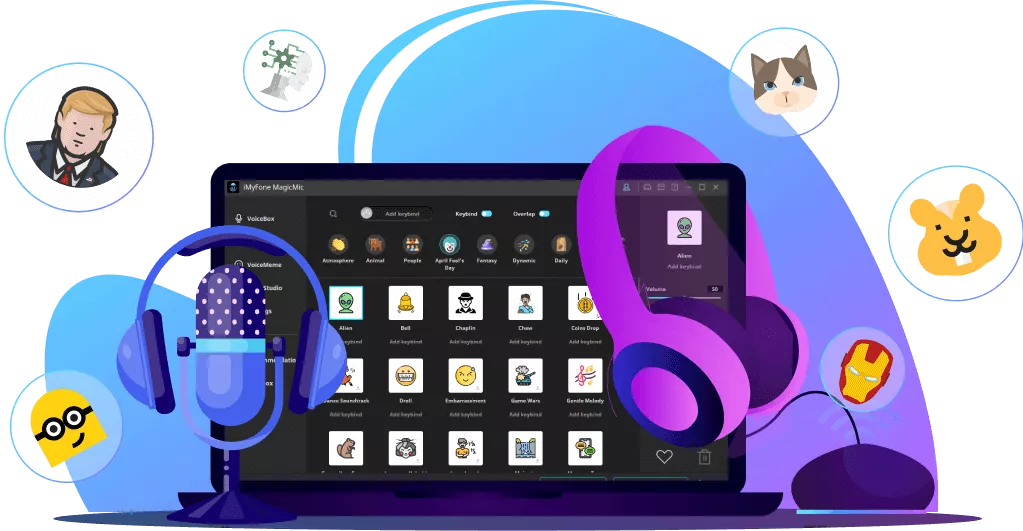 125+ Voice effects for one-click voice changing in real-time.
Huge library with 400+ Voice Effects and 150+ Voice Memes.
Sound emulator in games, live, chatting, online classes, and more.
Voice recording and audio voice changing is supported.
Voice studio lets you create any voice you like.