When the Vocaloids first came, no one knew about their credentials, but gradually, people loved their singing and became fans of them. Various Vocaloids have been introduced, and Kaito Vocaloid is undoubtedly one of the fascinating ones.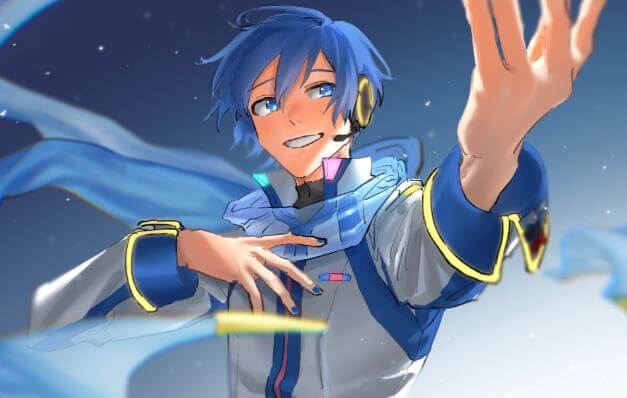 If you're also a fan of Kaito or and looking for a Kaito voice provider, you've come to the right place where we'll reveal the best way to generate Kaito Vocaloid's voice in real-time or offline.
Part 1: Kaito Vocaloid | How Old is She?
Who is Kaito Vocaloid?
Yamaha Corporation developed the Kaito Vocaloid. He was the first ever Japanese Vocaloid and overall a second Japanese Vocaloid after Meiko.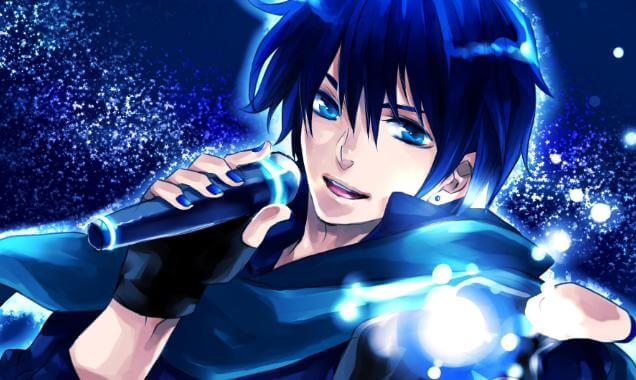 Although Kaito received less appreciation than Hatsune, Miku managed to pull it off. Still, Kaito became more popular later, and millions started liking his voice. He has performed at various live concerts as an animated character along with other Vocaloids.
Kaito comes up with the 5 octaves, and his voice sounds realistic yet breathtaking. He has various styles in his singing and has been one of the most Vocaloids worldwide.
How Old is Kaito Vocaloid?
Kaito Vocaloid doesn't have an official age, so making a particular claim about his age will be challenging. However, many of Kaito's fans think that he is about 20 years of age, but there has yet to be an official confirmation regarding all this stuff.
On the other hand, Kaiko, the female version of Kaito, is 16 years of age, as revealed by the developers.
More Vocaloid Characters Similar to Laito
Apart from Kaiko o Kaito Vocaloid, various other Vocaloids can impress you with their voice.
Here's a list of some top-notch Vocaloids similar to the Kaito.
1. Gumi
Gumi is a pretty underrated Vocaloid, and many people say that since she has a realistic voice, very few people find her voice attractive and soothing. But she has a brilliant voice, and you'll feel like you're sitting in another world when you hear a song from here.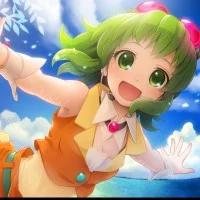 2. Luka
If you want to listen to some of the most soothing and comforting Vocaloids, Luka will surely make it into that list of singers having an aesthetically pleasing voice. Many fans of Luka have claimed that after listening to her soothing voice, they have had better sleep than before.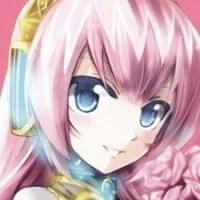 3. Meiko
Meiko is another fascinating singer, yet underrated one who also has a respected voice. She sounds like a pretty mature singer, and everything you come to know about her is fantastic and adorable.
Since her voice sounds like a robot, you might think you're listening to a robot, but she still has an admirable and loveable voice.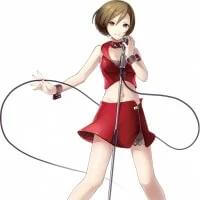 4. Oliver
Oliver is a male Vocaloid with a unique voice that sets him apart from the other Vocaloids. From singing the innocent to the soft music, Oliver has been quite a fantastic Vocaloids over the years.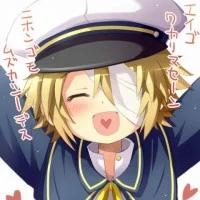 Part 2: How to Generate Kaito Vocaloid Voice Quickly?
How would it feel to know that you can replicate the voice of your favorite Vocaloid, Kaito? Doesn't it sound fascinating?
Indeed, it is fascinating, and you can feel over the moon when you come to know that iMyFone MagicMic stimulates changing the voice in real-time and making you sound like Kaito. Besides changing the voice in real-time and making it sound like Kaito, MagicMic now allows you to record and apply the Kaito voice filters.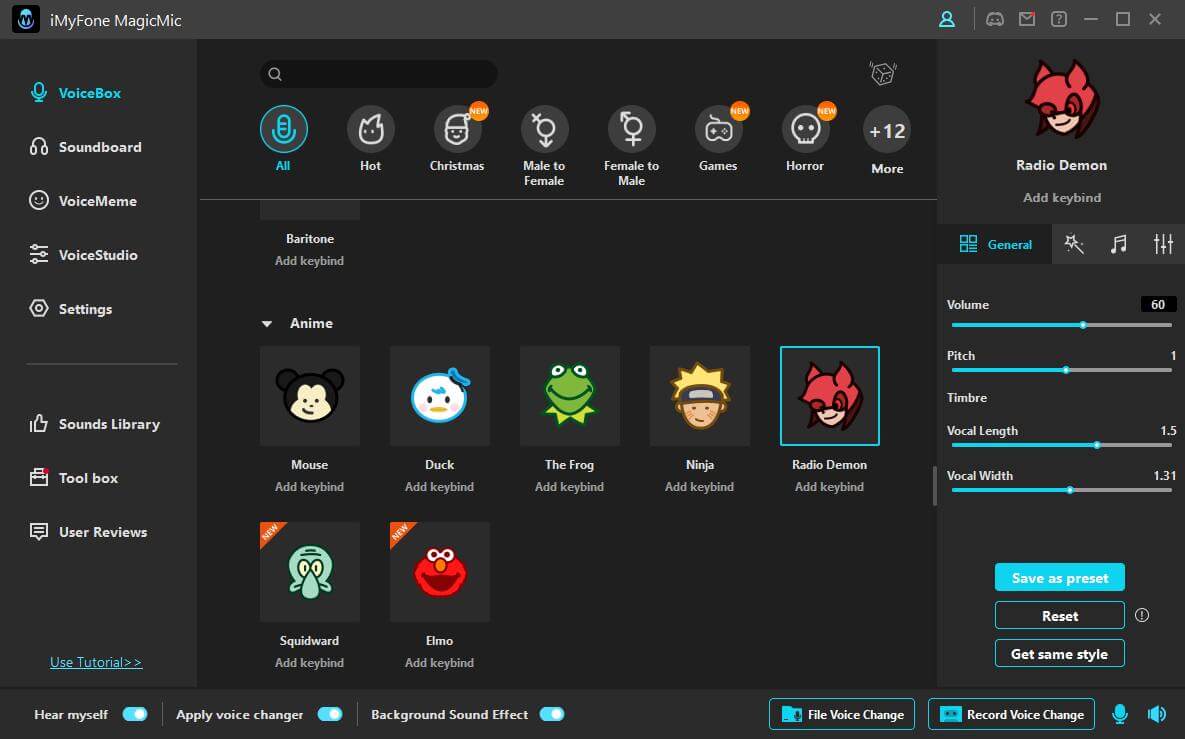 Changing the pitch and adjusting the vocals of your voice will be easy, courtesy of MagicMic's user-friendly interface and highly admirable features. So what to wait for? Go and get the services of MagicMic and make your life even more exciting and enjoyable.
OS: iOS, Android, Mac, and Windows
Features
It helps you generate the Kaito Vocaloid voice in real time.

Make your real-time gaming and chatting experience through 125+ voice filters.

Comes up with the mouth-watering 150+ voice memes and voice effects

Use the sound emulator directly on various online platforms.

It allows you to record your voice and apply sound effects.

Customize the voice courtesy of the voice studio feature

It comes up with a pretty simple and eye-catching user interface
Why you should choose MagicMic:
It is a valid question, and we're glad that various users ask it. Look, there are various things that Magicmic and other voice changers need to have.
For instance, MagicMic comes up with hundreds of voice filters, sound effects, the ability to customize the voice in real-time, the facility to increase, decrease, or increase the pitch of voice filters, and more.
Moreover, MagicMic also empowers you to record your voice, apply your favorite voice filters, and download that audio on your PC.
So, whenever you intend to sound like Kaito or other characters, choosing the MagicMic should be a simple decision, especially after knowing about all the credentials of MagicMic we've mentioned here.
User rate: 4.9
Use experience:
I got amazed after using the MagicMic as it worked unbelievably, and I could instantly change the voice with brilliant sound quality. MagicMic offers a pretty straightforward interface, and exploring all the features in MagicMic is super easy.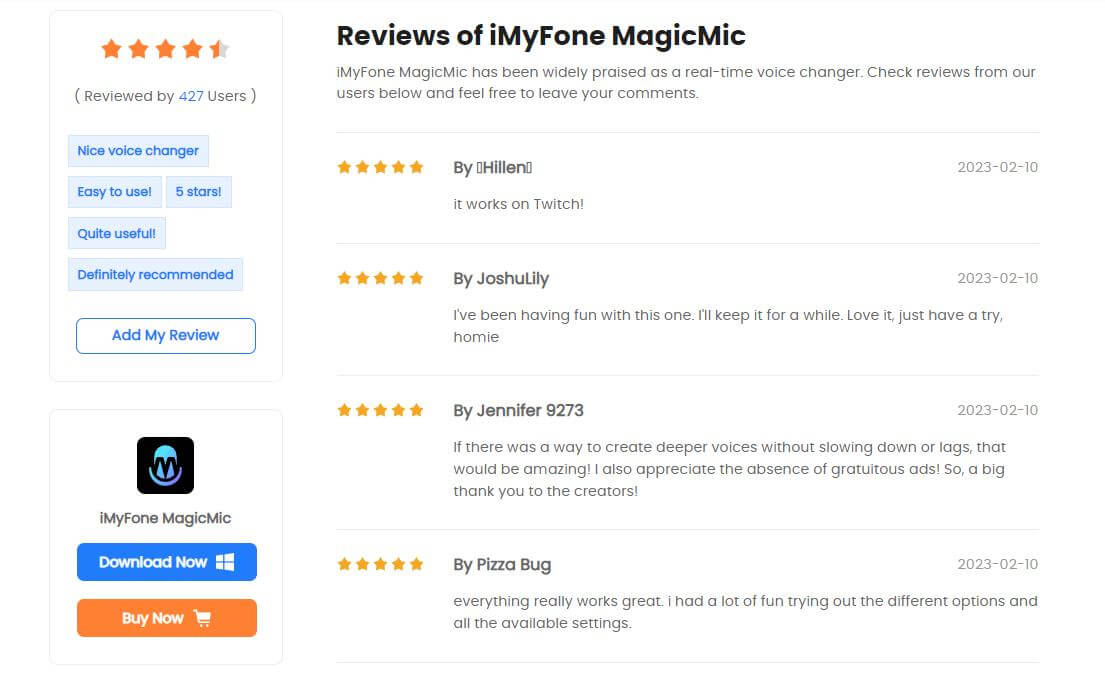 Part 3: What Can We Do With the Voice of Kaito Vocaloid?
You can look at the various scenes and platforms where you can use the voice of Kaito or Kaiko.
1. For live streaming, like Twitch
You would surely want to entertain your audience by doing something different when you live to stream a video. Hence, playing the Kaito Vocaloid will excite the audience about your broadcast.
2. For gaming voice chat, like valorant, call of duty
If you're playing the game and intend to prank your in the middle of the game, you can play the Kaito Vocaloid in the voice chat of the gaming you've been playing
3. For online datings,like Omegle
You've joined a brilliant online dating app like Omegle and want to have some fun with your newly met partner and intend to impress her. Playing the voice of Kaito Vocaloid might assist you in having some fun with your partner.
4. For an online class
Using voice-changing techniques online is a familiar thing for you. So, using the Kaito Vocaloid on your online can amaze all the participants of the class.
Final Words
Using Kaito's voice in real-time has become simple, and you can read this post to learn how to do it. Apart from discussing the attributes and features of Kaito Vocaloid, we've also mentioned the other prolific Vocaloids along with their brilliant credentials.
MagicMic is the most reliable and exciting Vocaloid voice changer that helps you sound like a Kaito in real time on gaming, streaming, or chatting platforms.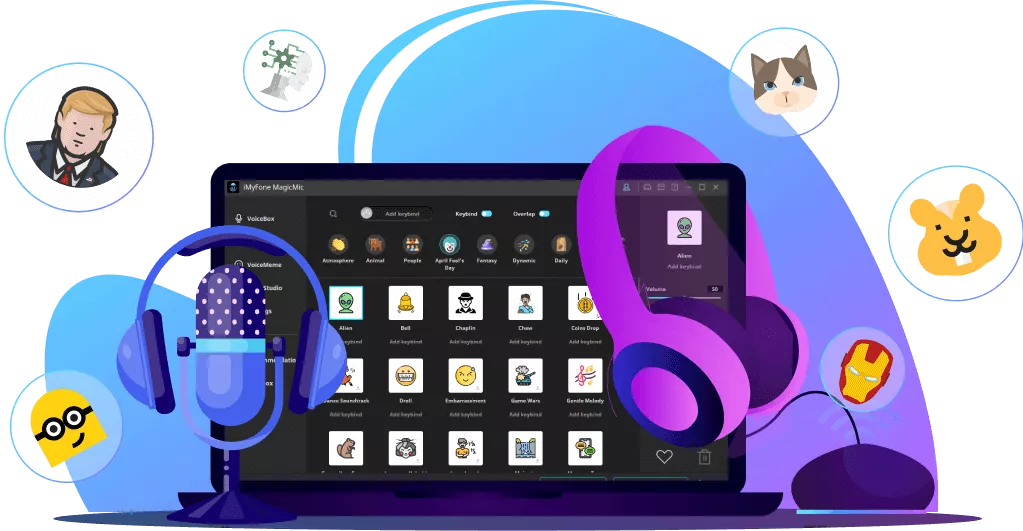 125+ Voice effects for one-click voice changing in real-time.
Huge library with 400+ Voice Effects and 150+ Voice Memes.
Sound emulator in games, live, chatting, online classes, and more.
Voice recording and audio voice changing is supported.
Voice studio lets you create any voice you like.