Bayonetta 3 behind the voice actors has some of the most iconic characters in gaming history. But none stand out more than Bayonetta herself. No matter whether it is the Japanese version or the English version, her sassy voice is the very soul of the Bayonetta game series.
By using MagicMic Bayonetta AI voice changer, you can also have Bayonetta AI voice. In this way you can create funny content for your Youtube channel and stream or prank your friends. So read on to learn how to use a voice changer to sound exactly like Bayonetta.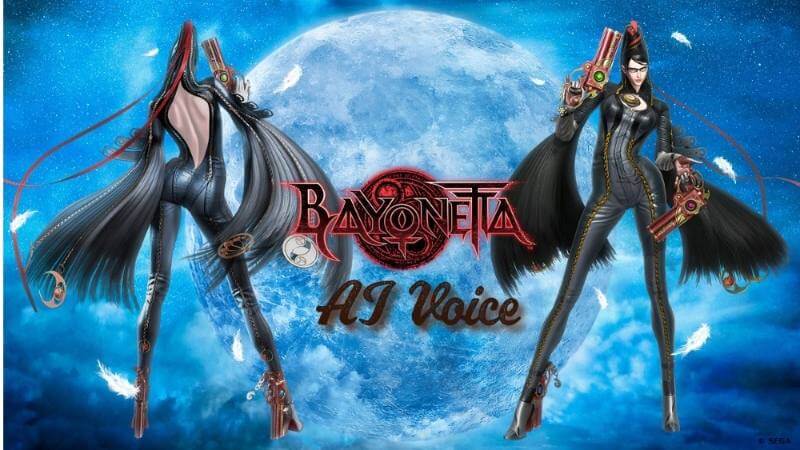 Part 1:Who Are the Bayonetta 3 Voice Actress?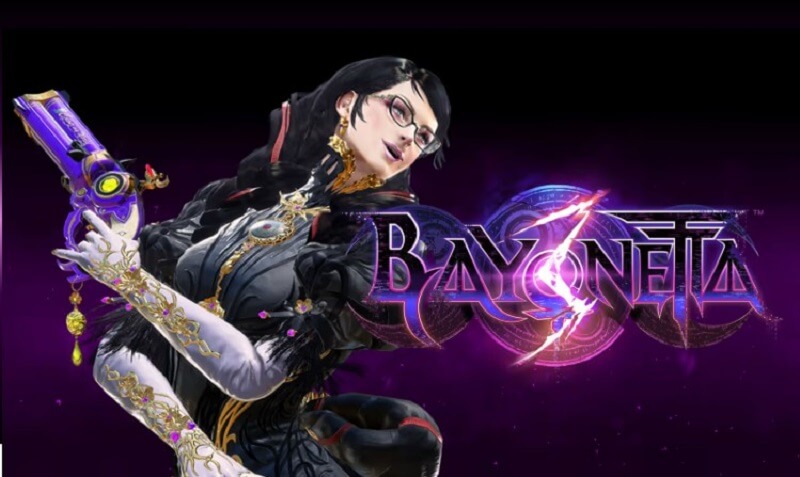 Bayonetta 3 features a rich cast of voice actors, just like the previous games in the series. However, some major changes were made to the cast, mainly the change in the voice actress for the character Bayonetta. So without further ado, let's take a look at the voice actors in Bayonetta 3 and talk a bit about the Bayonetta 3 voice actress controversy.

Here are the Bayonetta 3 voice actors who voiced the key characters in the game and made them so memorable: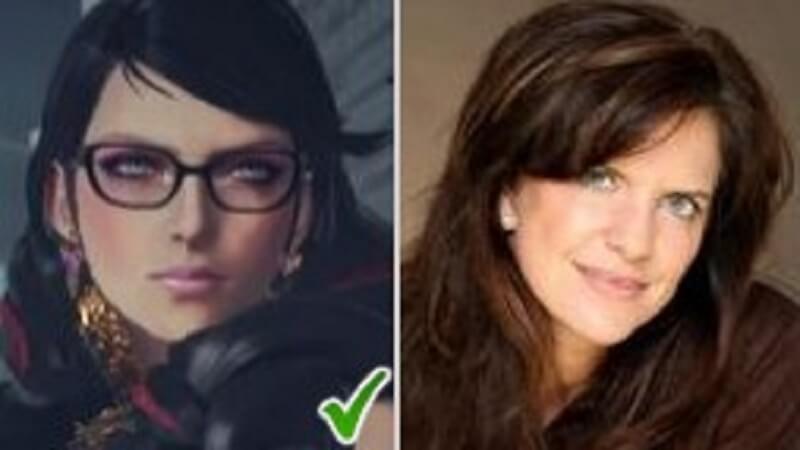 Bayonetta is the leading character in Bayonetta 3. Her character is voiced by Jennifer Hale in the English version of the game. Jennifer Hale is a very talented Canadian-American voice actress. The Japanese version of the game stars Atsuko Tanaka as the voice for Bayonetta.
2)Viola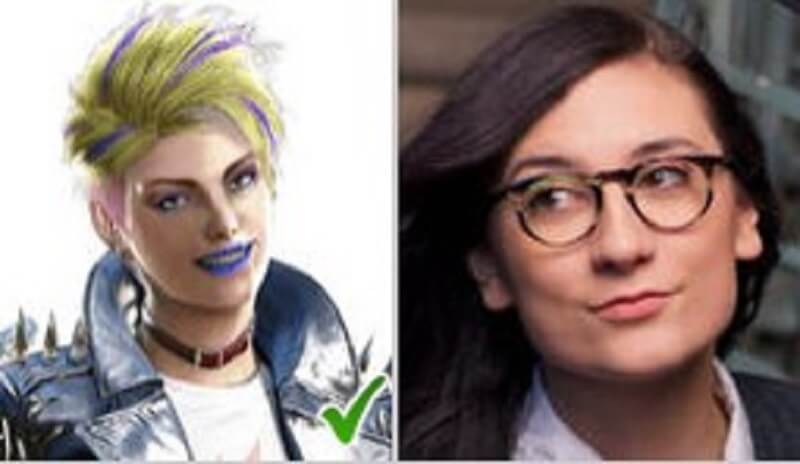 The character of Viola is newly introduced in Bayonetta 3. The Viola voice actress in Bayonetta 3 is Anna Stewart Brisbin. She has also voiced characters in multiple other games as well including Fallout 76. The Japanese voice actress for viola is Miyuki Sawashiro.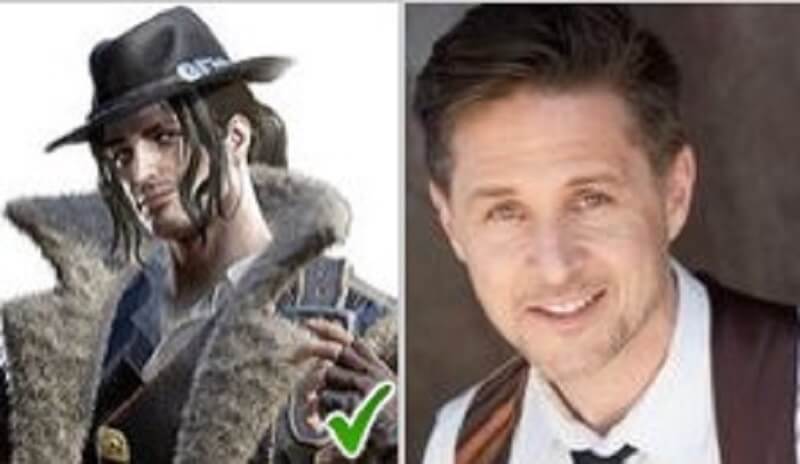 The Bayonetta 3 voice actor for Luka is Yuri Lowenthal. Yuri Lowenthal is also a screenwriter and producer, aside from being a voice actor. Daisuke Namikawa voices Luka in the Japanese version of Bayonetta 3.
Part 2:Why Did They Change Bayonetta's Voice Actor?
The controversy behind the Bayonetta 3 voice actors casting is still talked about today in the Bayonetta gaming circles. The voice actress who voiced Bayonetta in previous games was Hellena Tylor. When she was not cast to voice Bayonetta in Bayonetta 3, fans were pretty outraged. This was fueled further when Hellena Tylor implied that Platinum Studio did not offer her suitable pay for voicing Bayonetta in the new game.
She asked fans to boycott the game, which some fans did. But it was later revealed that the voice actress lied about Bayonetta 3 developers not offering her enough pay. The reason Bayonetta's voice actress in Bayonetta 3 was changed was that the developers and Helena Tylor could not come to an agreement about the payment. So the developers hired Jennifer Hale as Bayonetta 3's voice actress.
Part 3:How to Get Bayonetta AI Voice?
The best way to get Bayonetta 3 voice actress Jennifer Hale's voice is to use a top-quality voice-changing app that offers the best features.
Don't worry, I have got the perfect voice changer to sound like Bayonetta 3 voice actress.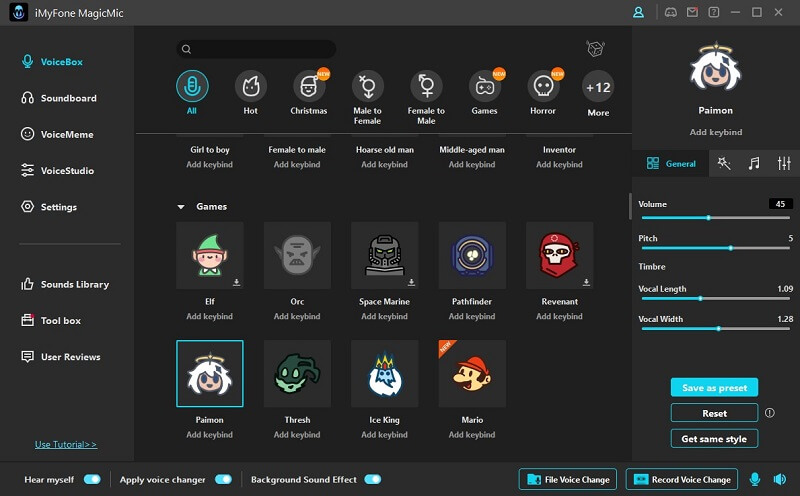 Key features of MagicMic Bayonetta AI Voice Changer
iMyFone is a premium voice-changing tool that allows you to alter your voice however you want in recordings or online calls. It works with all kinds of games and applications, such as discord or stream software. So you can alter how you sound when talking to friends or to your audience on Youtube or Twitch.

It includes more than 600 sound effects. Whichever you want to add will be right there for you.

You can also choose from more than 225 voice filters and 200+ voice memes to prank others and have fun.
So this was all about MagicMic, a powerful tool to get Bayonetta AI voice. Now that you know about it, you can start using it by following the below-given steps.

Step 1: Download and Install MagicMic on your Computer.

Step 2: Select the input and output electronics for this fantastic voice generator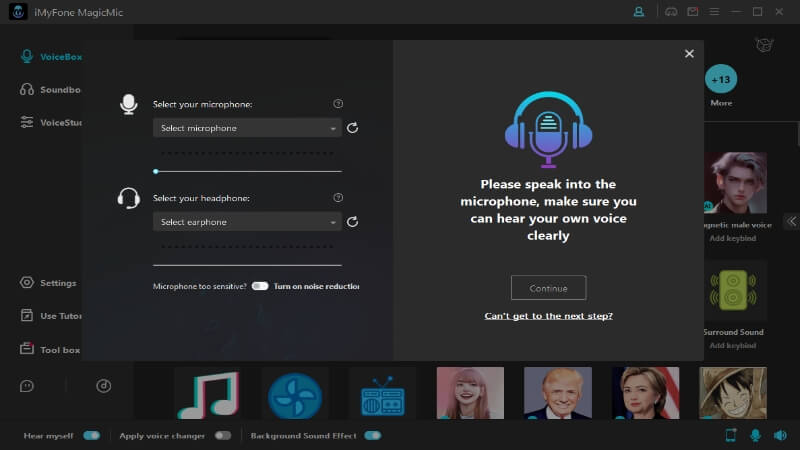 Step 3: Select the Voice-Changing Effect that you ike.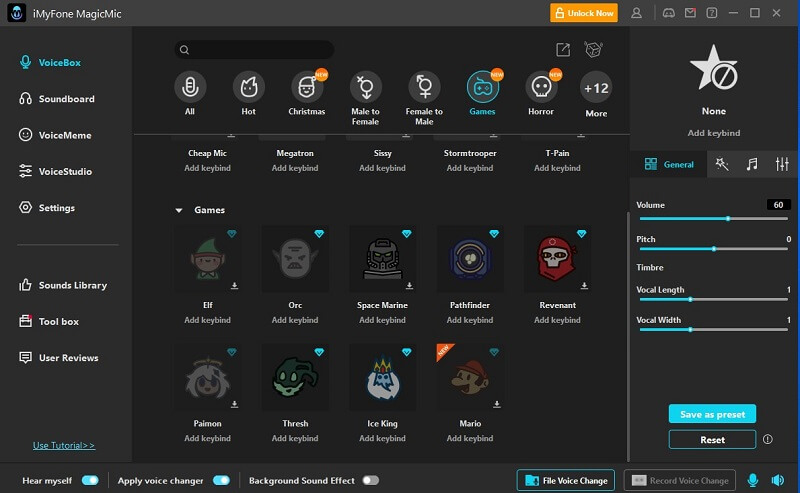 Watch the Video to Know More About Bayonetta AI Voice
Part 4:FAQs about Bayonetta AI Voice
What platforms is Bayonetta available on?
Bayonetta is available on a variety of platforms, including Nintendo Switch, PlayStation 4, Xbox One, Wii U, and PC.
How many games are in the Bayonetta series?
There are currently two games in the Bayonetta series: Bayonetta and Bayonetta 2. A third game, Bayonetta 3, is currently in development.
What is the Bayonetta AI voice?
The Bayonetta AI voice is a text-to-speech (TTS) voice that is designed to sound like the character Bayonetta from the video game series of the same name.
Conclusion
The Bayonetta game series is super popular, which is why the voice actors behind Bayonetta 3 are so recognizable. Enzo, Bayonetta, Viola, and Luka each have a very unique personality and voice that is all thanks to the dedication of their voice actors. If you are a fan of the series and want to have Bayonetta AI voice, then MagicMic Bayonetta Voice Changer is for you.
Its easy-to-use interface allows you to easily customize the voice changer to your liking. Additionally, you can also customize it to sound like any other character from the Bayonetta 3.